Welcome to another part of our #Samsung Galaxy #S5 troubleshooting series where we aim to help our readers figure out how to resolve the issues that they have with this particular model. In this latest installment of the series we will tackle the Galaxy S5 volume is low issue & other sound related problems. As we all know, a loud enough volume is needed when making calls or listening to music on the phone. While this volume can be adjusted using the volume up button or through the phone settings there are instances when even with the volume set to maximum the sound is still low. This is what we will be resolving today.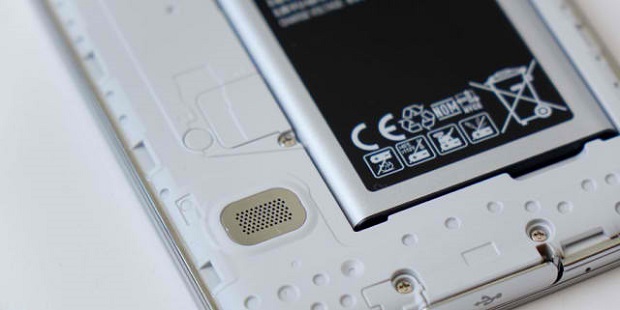 If you own a Samsung Galaxy S5  or any other Android device for that matter then feel free to contact us using this form. We will be more than happy to assist you with any concern that you may have with your device. This is a free service we are offering with no strings attached. We however ask that when you do contact us try to be as detailed as possible so that an accurate assessment can be made and the correct solution can be given.  
If you would like to browse the previous parts in this series then check out this link.  
You may also reach us at our Facebook and Google+ social media accounts.
S5 Volume Is Low
Problem: Since upgrading to Lollipop 5.1.1, my bluetooth media volume is incredibly low when using Pandora.  It is half as loud as it was before the upgrade, requiring me to turn my sound system volume up to almost the max.  I have unpaired and repaired my device, and uninstalled and reinstalled Pandora, clearing all data, but the problem remains.  
Solution: If this issue occured right after the software update then I suggest you try to backup your phone data then do a factory reset. This is because the problem could be caused by some data from the previous software version that has not been removed yet. This is causing a conflict with the new software version resulting in this issue.
After the rest resinstall Pandora then check if the issue still occurs. You should also try to connect your phone to another Bluetooth speaker to check if the problem is on the speaker side.
If the issue persists and it only occurs when using the Pandora app then you can contact the app developer regarding this. They may need to do some update to the app to resolve this issue.
S5 Volume Up Button Not Working
Problem: Volume button won't turn up the volume on the phone. But it will turn up when it shows on the screen. To get it to show on screen I have to push the volume button down on the phone itself
Solution: This issue is usually caused by the volume up button not coming in contact with the phone. Sometimes dirt lodged between the contacts can cause this or it could also be caused by a faulty volume button. In rare cases a software issue can also cause this problem.
Try to press on the volume up button repeatedly. This action could dislodge any dirt that is stuck in the button and may resolve the problem.
To check if the issue is caused by a software problem try to start your phone in recovery mode and wipe its cache partition.
If the problem persists then  I suggest you bring your phone to an authorized service center and have it checked.
S5 Cant' Hear Calls
Problem: Only had phone about a month.  No issues at first then noticed when placing calls could not hear anything but person could hear me.  All volumes were on correctly.  Now will only work when on speaker to place or receive call.  If not on speaker cannot hear any calls.  After calling Samsung did it factory reset and still cannot hear sound.
Solution: Try repeatedly inserting the earphone on the earphone jack. This will clear out any dirt in the jack and will fix any issue concerning the phone stuck in earphone mode. If the problem persists then the earpiece could be damaged. I suggest you bring your phone to an authorized service center and have it  checked.
S5 Music Pauses Randomly
Problem: On Pandora and Spotify, music pauses randomly in the middle of songs and you must press the play button to resume listening.  This has been going on for a few months now. Not sure if it is related to a specific update or not.
Solution: Does this issue occur on a specific connection mode? Try connecting your phone to various Wi-Fi sources and check if the issue still occurs. If it does then this could be caused by some form of corrupt temporary data in your device. Try starting your phone in recovery mode then wi[e its cache partition. If the issue persists then uninstall both the Pandora and Spotify apps and reinstall a fresh version from the Google Play Store.
S5 Snapchat No Sound Notification
Problem: Despite having all of my volumes on and turned up, notifications for Snapchat are only vibrating. I have checked both the device notification sounds and the app sounds. Up until today, the notification sounds were working for this app.
Solution: Make sure your phone is not in vibrate mode. You should also make sure that the Bluetooth switch of your phone is off as it may be connected to a Bluetooth device causing the notifications of Snapchat to vibrate.
On the Snapchat app settings make sure that that everything is checked. This includes receive notifications, wake screen, blink LED, vibrate, and sound.
If the issue still persists try clearing the cache and data of the Snapchat app. You should also consider uninstalling the app then install a fresh version from the Google Play Store.
S5 Taking Out Speaker Cover
Problem: I am hard of hearing can I take off the protective thin cover off the speaker to let more sound out
Solution: If you are referring to the black paperlike part of the speaker then you should not take this out as this is an integral part of the speaker. The sound will become distorted once this is damaged. If you need a louder volume there are other options that you can consider such as setting the volume to its maximum level. You should also consider getting a portable Bluetooth speaker then connect your phone to it.
If however you are referring to a thin cover that is placed above the phone back cover then you can take it out.
Feel free to send us your questions, suggestions and problems you've encountered while using your Android phone. We support every Android device that is available in the market today. And don't worry, we won't charge you a single penny for your questions. Contact us using this form. We read every message we receive can't guarantee a quick response. If we were able to help you, please help us spread the word by sharing our posts with your friends.