One common issue that Android device owners may encounter is the start up error where the phone seems to be frozen on the startup logo. This issue not only occurs in Samsung devices but other brands and models as well. Most of the time this problem is attributed to a software error and sometimes a hardware error can also be the cause.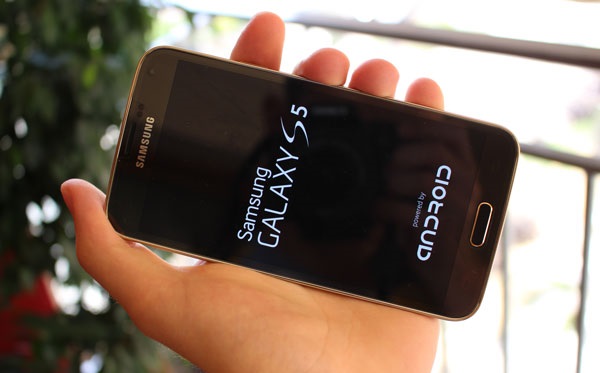 In this latest installment of our troubleshooting series we will tackle the #Samsung Galaxy #S5 stuck in boot logo issue that some of our readers are facing. We have selected and analyzed some of the problems of this nature that have been sent our way and have provided the necessary troubleshooting steps that hopefully can lead to a resolution.
If you own a Samsung Galaxy S5  or any other Android device for that matter then feel free to contact us using this form. We will be more than happy to assist you with any concern that you may have with your device. This is a free service we are offering with no strings attached. We however ask that when you do contact us try to be as detailed as possible so that an accurate assessment can be made and the correct solution can be given.  
If you would like to browse the previous parts in this series then check out this link.  
You may also reach us at our Facebook and Google+ social media accounts.
S5 Stuck In Boot Logo After Flashing Firmware
Problem: hello, my phone model is sm-g900h i wanted to install twrm recovery i used odin but i think i choiced wrong firmware after flashing my phone freeze on samsung logo when i push power key, please tell me what should i do? i cant go to recovery mode but i can go to downloading mode. thank you.
Solution: If you used the wrong firmware to flash your phone then you will need to reflash your phone again with the correct firmware. Download the correct firmware for our device from SamMobile then use Odin to reflash your phone. For specific instructions on how to perform this procedure just consult some of the popular online Android forums.
S5 Stuck In Boot Logo Will Not Reflash
Problem: A couple weeks ago I decided to root my phone. The root was successful but when superuser was updating, my phone shut off. When I turned it back on it got stuck on the last boot up image (Sprint spark). I have the stock firmware (Lollipop 5.0) on my laptop along with the latest version of Odin. When I try to flash the stock rom onto my phone  it fails and says "SW REV CHECK FAIL aboot Fused 3 Binary 1. I have done a factory reset and that didn't help. Its still stuck on the last boot up image.  Any help or advice you can give would be greatly appreciated.
Solution: Try to double check the stock ROM version that you have and make sure that this is compatible with your phone. If possible, download the ROM again from SamMobile or from the xda developers forum.
Place your phone in download mode then try to reflash your phone again using Odin. If it still fails then you may have to try to reflash your phone using a custom ROM first before reverting back to a stock ROM.
Problem: i just restarted my device normally >> power button >> restart >> device will restart >> ok and since then my s5 start going to samsung logo ( not booting ) just showing samsung logo with colors then locked by its own and this is happening every 30 seconds working normal and every 30 seconds suddenly restarting but not completely i don't see this << Galaxy S5 powered by android >> that we use to see when it is  turning on please help me with this, because it is annoying when you can not complete your message or whatever u do when it is restarting this way. i have only 30 seconds to do what i want, thank you so much.
Solution: Since your phone is having a boot loop issue there is a possibility that the issue is caused by some form of corrupt data in your phone.
To troubleshoot this problem try turning your phone off first then take out the microSD card if you have one installed. Restart your phone in Android recovery mode then wipe the cache partition of your device. This clears out any temporary data stored in your phone which if corrupt can cause this problem.
Check if the problem still persists. If it does then the next step is to check if an app installed in your phone is causing this problem. To do this you need to start your phone in Safe Mode. In this mode only the pre-installed apps are allowed to run while apps you downloaded are disabled. If your phone boots normally in this mode then the problem is most likely caused by an app. Find out what app this is and uninstall it.
In the event that the above troubleshooting steps fail your last resort is to do a factory reset using the hardware keys. Take note that this will delete all of the data stored in your phone so make sure to have a backup copy somewhere before proceeding.
S5 Stuck In Boot Logo
Problem: Hello, My name is Kyle, and I am currently working on fixing an Android S5 Active. I have done a screen repair on this, and now having issues with it turning back on. I will try to leave no details out, but this is what I noticed. Took apart the phone: after screen was removed, replaced new screen and turned back on for testing to make sure replacement screen works okay. Everything turned up, came to passcode screen, I was able to slide my passcode in, Wi-Fi worked, everything was working. Turned off the phone, placed the back on and went to test one more time for the heck of it (was having issues with sim card activating, due to the Wi-Fi typing looking wire was not hooked up, okay, easy fix there) – turned it back on, and now it will not go past the logo. Tried to do recovery mode… will not go there, recovery mode wording shows up blue on the top left, but just restarts again. I can get it do the download mode though. Tried to re-do the firmware, but it has been failing every time. The phone is not rooted either. Any ideas on how I can get this booting again? Any would be greatly appreciated.
Solution: Since you replaced the phone display there is a possibility that the problem may be hardware related if some other component of the phone was affected during the replacement process. There is however a big possibility that the problem is software related.
The first thing that you need to do is to take out the battery and the microSD card if you have one installed. Press and hold the power button for at least a minute. This discharges the phone circuit and clears out the RAM. Reinsert the battery but leave the microSD out. Turn on your phone and see if it boots normally.
If it doesn't then check if you can now access the recovery mode and if you can you should wipe the cache partition of the phone. If the issue persists then you should consider doing a factory reset. Take note that this will delete the data stored in your phone so make sure to have a backup copy of your data before proceeding.
If the above troubleshooting steps fail to resolve the problem then I suggest you check the display attachment and see if it is loose. You should also consider bringing your phone to an authorized service center and have the hardware checked.
Feel free to send us your questions, suggestions and problems you've encountered while using your Android phone. We support every Android device that is available in the market today. And don't worry, we won't charge you a single penny for your questions. Contact us using this form. We read every message we receive can't guarantee a quick response. If we were able to help you, please help us spread the word by sharing our posts with your friends.