The message counter shows there's one unread SMS or text message. When you opened it, the message is buried down deep into the thread as if it was sent weeks ago. Have you encountered that problem?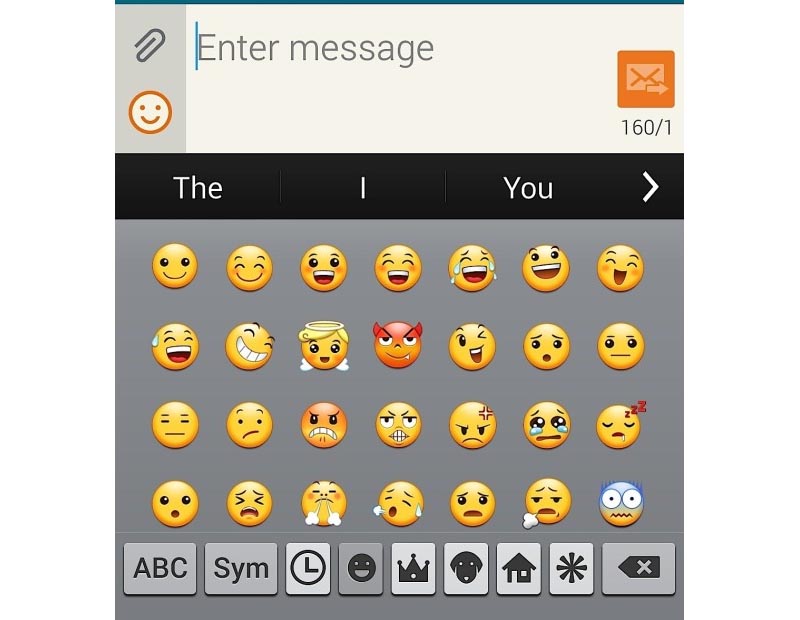 We actually received several emails from Galaxy S5 owners complaining about their text messages not in correct order. I, personally, have encountered this issue before and just like some of our readers, I thought it was some kind of a bug in the app or a glitch in the system. I've done a lot of reboots and even resorted to factory reset but the problem came back.
The thing is, it's neither a bug nor a glitch and it could happen to anyone not just to Galaxy S5 owners. If you're currently bugged by this problem, read on as I will guide you through fixing it. I will also address some of the SMS-related problems encountered by our readers.
If you have a different issue, visit our Galaxy S5 Troubleshooting page first and see if we already addressed it. Try the solutions we provided and if they didn't work for you, email us at [email protected] and we will help you find a solution for it. Just give us all necessary details so we know where to start and how to troubleshoot the problem.
Text messages come in out of order on Galaxy S5
Problem 1: Hi Droid guy, I hope you can help with my issues. I was having issues with the update not updating, so I went into the Verizon store and did the update to lollipop on my S5. Since then I've been having mad issues.
My group messages are no longer in order, meaning if I send a group text instead of the text flowing like a conversation, as soon as I respond, any subsequent texts sent by others come on top of all of my messages, whereas mine continue to add on the end.
My contacts constantly stop working.
My battery life is almost non-existent.
Everything moves extremely email, messaging, camera, photos, internet. You name it, it takes a while to open.
I cleared the cache thinking that would help, but of course it did not. I'm afraid to do the factory reset as I'm afraid of losing anything as I lost ringtones and parts of some of my apps as I did on Friday. Any help is greatly appreciated. Thanks much.
Problem 2: Help. I have had problems ever since the lollipop update. First I had error messages like crazy. That seemed to correct itself, but since then I receive my texts in groups of 5-30 at a time. They come in late and out of order. Most come in between 3 and 6 am. Is there anyway to fix this?
Problem 3: Hi. I've started having problems with my text messages on my Galaxy S5. When I reply to a text, my message will go before the one I just replied to. It's like the time is off by about 45 seconds. This problem just started and I cannot figure out why. I have auto update of the time on my phone and it does this with everyone I text to on several different carriers. Any ideas on how to fix this so my messages will be in order again? Thanks so much! — Shawn
Troubleshooting: This problem has something to do with time and date in your device. If they don't coincide with the time and date in your provider's servers, this thing could happen. Try follow the simple procedure below to address this problem.
From the Home screen, tap the Apps icon.
Launch Settings.
Under 'System' section, tap Date and Time.
Make sure Automatic Date and Time, and Automatic time zone are checked.
If the messages that come in are still out of order after you did that, try clearing the cache and data of the Messages app and reboot your phone; that usually fixes it.
From any Home screen, tap Apps.
Tap Settings.
Scroll to 'APPLICATIONS,' then tap Application manager.
Swipe right to the DOWNLOADED screen.
Scroll to and tap Messages.
Tap Clear cache button.
Tap Clear data button, then OK.
Can't send SMS with smileys
Problem: Hi guys. I have a problem with my Galaxy S5. It's not really that serious but very annoying. Me and my friends often exchange funny text messages in our circle. I just found out that there are some special smileys (I really don't know what they're called) I could attach to my messages. However, when I include even just one of them, the message will not be sent and I have to delete it from the message and resend. This time it goes through. What's with that? Is there a problem with my phone? Can you help?
Troubleshooting: Those special smileys you're talking about are called emojis. When included in a text message, it will automatically be converted into an MMS message. Thus, mobile data is needed to send it. There are two ways to address this problem; either you continue deleting those special characters or turn on mobile data for the sake of making more sense in your messages. But be warned though, there must be a reason why your service provider didn't natively turn on mobile data in your phone. You might incur additional charges if you used it. Better yet, call your service provider and ask whether your plan includes mobile data or not.
Can't send/receive text messages on a Straight Talk Galaxy S5
Problem: Hi. I have a one-year old Galaxy S5 and I get my service from Straight Talk. Everything was working fine a couple of days ago and all of the sudden I couldn't send and receive text messages. I called the tech support but I never got a live representative, it was a machine that answered me. I tried searching for solutions online and I found your site. Please help me. I am old and don't exactly know how to fix this problem. I just need to be able to text because it's the only way I can communicate with my children more often. Thank you.
Troubleshooting: It's difficult to tell what the problem is. For all we know, it might just an issue with your account. You forgot to mention the plan you paid for the last time you added minutes to your phone, perhaps you just need to buy a new card from Walmart and add the minutes to your account. My point is, it is more of an account related issue. So, it's better you try calling Straight Talk's tech support again and inquire about the status of your account. I understand it is often not convenient to wait on the line for several minutes and explain yourself to a representative but it's necessary to get this problem resolved or, at least, have a hint what the problem really is.
Other possibilities may include your number being deactivated or there's a problem with the service in your area. Still, you will have to call the hotline to know where the issue lies. If you don't want to call them, however, they have an online community where live representatives will answer your questions.
Connect with us
We are always open to your problems, questions and suggestions, so feel free to send them at [email protected] We support every Android device available and we are serious in what we do. This is a free service we offer and we won't charge you a penny for it. But please note that we receive hundreds of emails every day and it's impossible for us to respond to every single one of them. But rest assured we read every message we receive. For those whom we've helped, please spread the word by sharing our posts to your friends or by simply liking our Facebook and Google+ page or follow us on Twitter.