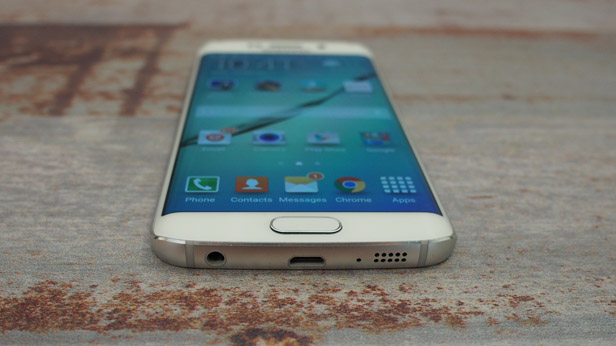 There are few and far between Bluetooth problems on Samsung Galaxy S6 and S6 Edge devices but we they can be annoying if left unresolved. These issues range from simple difficulty in pairing a device to another one to a more complicated compatibility issues between a car kit and a smartphone. In dealing with Bluetooth problems, one must verify if both devices are working properly. We notice that many readers fail to do before contacting us, especially if problems occur right after their smartphone has downloaded an update. While a firmware glitch can interfere with a phone's Bluetooth function in many ways, there's also a chance that the other Bluetooth device may have become outdated or incompatible.
Below are some of the problems our readers have sent to us for the past few days.
Bluetooth issue.
when pairing to various devices S6 begins to play a random stock ringtone when paired.
Bluetooth disconnects sometimes seconds after pairing.
Bluetooth connects but randomly changes setting to only call audio. I slide the setting back to include media audio, and seconds later-its shits media audio off again.
All these being said, I love my phone. I have cleared caches through Odin and on phone through the storage menu.
I have 'forgotten' paired device and then re-paired it, only to have the same issues resurface. — Charity
Bluetooth can no longer send to my laptop now that laptop has Windows 10. — Patricia
When I turn off my bluetooth, it restarts my phone.  It just recently started doing this.  This is a brand new phone that I got in May.  It is so frustrating. I don't know if it will do it while I am on a call as I have not had to turn off bluetooth while on a call yet.  Please help.  I am have not been able to find a solution but I see other users have this problem. — Harmony
The Bluetooth connection never stays paired to a device. — Mitchell
I bought a New Chevy Impala and the Bluetooth in the Car will connect and disconnect ALL the Time. I talked to the dealership and they said it was the Phone. Wondering if You have Heard of any issues Like this. I tried pretty much everything (disconnect and reconnect Bluetooth to car and phone, restart the phone) nothing works. Makes for Difficult time as I Have to touch screen on dash to reconnect. Any Tips would be Greatly Appreciated. — Jen
Bluetoothed a couple of photos from the laptop to my galaxy 6 edge, files transfered without a hitch, but when i tried to look in my phones photo gallery nothing is there.
The photos are just gone somewhere. Would  you know where it might  be on my phone. — Pete
I  want to know how to get my s6 Edge to read out text messages through my Bluetooth and in general,  and GPS and caller, had no problem with my S3 do so. I am about to go back to my S3. — Breana
Potential solutions for Bluetooth problems on Samsung Galaxy S6 and S6 Edge
Bluetooth troubles are usually caused by incompatibility or interoperability between devices rather than hardware failure. This phenomenon is often noticed during and after a release of a major system update for devices like the new Android Lollipop or Apple's iOS 8 which became available last year. The problem is more pronounced between devices with a significant life cycle gaps like an older car's Bluetooth system and the newer Samsung Galaxy S6 or S6 Edge.
Below are the things that you should do to resolve your Bluetooth woes. Keep in mind that Bluetooth problems can manifest in many different forms but they can often be fixed by following these suggestions below:
Ensure both devices are updated
Although most problems appear to be triggered by smartphone updates like Android Lollipop, it is still important to update the other device you are trying to pair to fix this problem. New mobile operating systems usually bring with them updated or newer Bluetooth protocols. If the other device does not support such new standards or protocols, problems mentioned above can happen.
Car owners who faces Bluetooth problems when connecting to a mobile like an S6 or S6 Edge should keep their car kit's Bluetooth system updated. This can be done by calling the car kit's maker or the car manufacturer.
Clear your Samsung Galaxy S6 or S6 Edge cache partition
If Lollipop-related problems are to be taken into consideration, users must delete the phone's cache partition to make sure the system cache is fresh. Although S6s and S6 Edges do not have to make a jump from KitKat to Lollipop, succeeding updates still appear to cause enough trouble when it comes to Bluetooth functionality and to other features. In most cases, clearing the cache partition is seen as a good alternative to factory reset as it does not involve creating backups and reinstalling apps. If you haven't tried deleting the cache partition before, here are the steps:
Turn the device off.
Press and hold the Power, Volume Up and Home buttons simultaneously.
When the phone vibrates, release the Power button but continue to press and hold the Volume Up and Home
Now, when Android recovery screen appears, highlight the wipe cache partition option using Volume Down
To confirm the selection, press the Power
Wait for a while until wiping the cache partition is finished.
Now, "Reboot System now" will appear on the screen. To highlight the option use the Volume Up/Down
Press the power button to confirm it, and your device will automatically reboot.
Restarting the phone in Safe Mode
Third party apps on your phone can cause all kinds of trouble including blocking some of the core functions like Bluetooth. Try booting the phone in safe mode for a few hours and observe how Bluetooth connection behaves. To restart your S6 and S6 Edge in Safe Mode, just follow these steps:
Turn off the phone completely.
Press and hold the Power/Lock key for a few seconds to turn on the device.
When Samsung logo appears, press and hold the Volume Down key until the lock screen shows up.
The word "Safe mode" should now show on the lower left corner of the screen indicating that your device is now in Safe Mode.
Performing a factory reset on Samsung Galaxy S6 and S6 Edge
If the other device has been fully updated and clearing the system cache of your phone won't do anything, restoring the phone's defaults may be the key. Factory reset should only be done as the last resort. Make sure that you have created a copy of all your personal information stored in the phone's internal memory unit before proceeding.
Turn off your device by pressing the Power button or by pressing it once and selecting "Power off" option.
Now, press and hold the Power, Volume Up and Home button at the same time.
When the blue Android Recovery menu appears on the screen, release all the buttons.
To navigate on the screen or highlight an option, simply press the Volume Up and Volume Down
To select or confirm a highlighted option, press the Power
Now select Wipe Data / Factory Reset option to do a factory reset.
---
Engage with us
If you are one of the users who encounters a problem with your device, let us know. We offer solutions for Android-related problems for free so if you have an issue with your Android device, simply fill in the short questionnaire in this link and we will try to publish our answers in the next posts. We cannot guarantee a quick response so if your issue is time sensitive, please find another way to resolve your problem. 
When describing your issue, please be as detailed as possible so we can easily pinpoint a relevant solution. If you can, kindly include the exact error messages you are getting to give us an idea where to start. If you have already tried some troubleshooting steps before emailing us, make sure to mention them so we can skip them in our answers.
If you find this post helpful, please help us by spreading the word to your friends. TheDroidGuy has social network presence as well so you may want to interact with our community in our Facebook and Google+ pages.