A smartphone is one of the best portable devices that you can bring with you to stay connected to the Internet. If you are in your favorite coffee shop you can take out your #Samsung Galaxy #S4 for example and connect to its Wi-Fi network. You can then check you emails or update your social networks once connected. There are however instances when your phone is not able to go online due to a connection problem. This is what we will tackle today as we deal with the Galaxy S4 cannot connect to Wi-Fi issue & other related problems.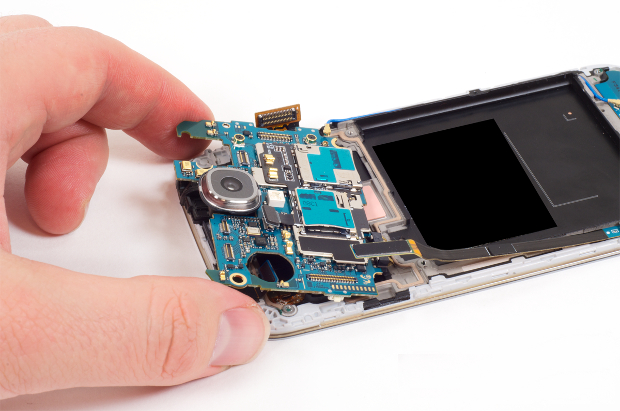 If you own a Samsung Galaxy S4  or any other Android device for that matter then feel free to contact us using this form. We will be more than happy to assist you with any concern that you may have with your device. This is a free service we are offering with no strings attached. We however ask that when you do contact us try to be as detailed as possible so that an accurate assessment can be made and the correct solution can be given.  
If you would like to browse the previous parts in this series then check out this link.  
You may also reach us at our Facebook and Google+ social media accounts.
S4 Cannot Connect To Wi-Fi
Problem: I cannot connect to Wifi no matter where i am. even when i turn wifi on, it never actually turns on completely.  i restarted my phone, and turned it off, took the battery out, and turned it back on. i still can't get it to connect to wifi
Solution: Does the Wi-Fi icon turn green then  grey? If it does then this could be a hardware issue. Try to backup your phone data first then do a factory reset. After the reset do not install anything on the device yet. You should check first if the Wi-Fi can be turned on. If it does not turn on then this is most likely a hardware problem. If this is the case then  I suggest you have your phone checked at an authorized service center. Its either the  Wi-Fi/Bluetooth IC or the Wi-Fi Bluetooth capacitor could be damaged.
S4 Wi-Fi & Bluetooth Does Not Turn On
Problem: My wifi will not enable, I try to turn it on, the phone thinks for a min then shows wifi as off. My blue tooth also does the same thing. I have factory reset the phone several times, tried safe mode, still same issue. Please help!!!!
Solution: Unfortunately this issue looks like a hardware problem already. The Wi-Fi and Bluetooth of your phone is handled by a single IC and a single capacitor. Since you are having an issue with both features then it's either the IC or the capacitor that is defective. I suggest you have your phone checked at an authorized service center to determine the exact cause of this problem.
S4 Auto Connect to Wi-Fi Option Missing
Problem: Hello there. I have a Samsung Galaxy S4 mini GT-I9195 Android version 4.4.2. For some time I have the problem of losing WIFI password. I was happy to find a solution in your article about this: https://thedroidguy.com/galaxy-s4-asks-for-wifi-password-every-time-wifi-turns-itself-off-automatically-70074. However, on my phone on the WIFI > Advanced screen the "auto connect" option simply does not appear. Any ideas?
Solution: Is your phone still running on its stock software? If it is then try to update your phone software to the latest version then check if the auto-connect option on the Wi-Fi settings appears.
You should also backup your phone data then do a factory reset. After the reset check for the auto-connect option.
S4 Won't Open Wi-Fi Login Page
Problem: My s4 won't open my works Wi-Fi log in page, it connects to the Wi-Fi but just won't open the log in page or let me go to it manually. Only thing that has changed is i recently updated to 5.0.1 Every other Wi-Fi is fine just not with this portal.
Solution: Try forgetting the Wi-Fi connection then connect to it again. If the issue still persists then follow the troubleshooting steps listed below.
Wipe the cache partition of your phone from the recover mode. This will delete the temporary data stored in your phone which if corrupted can cause this problem.

Start your phone in Safe Mode then check if the issue occurs. Sometimes an app you downloaded can cause this problem. This is how you check if this is the case. If you are able to connect to your work Wi-Fi on this mode then the problem could be caused by an app. Find out what app this is and uninstall it.

Do a factory reset. This will bring your phone back to its original condition. Make sure to backup your phone data before performing this.
S4 Webpage Never Fully Loads
Problem: When I go to a web page it never fully loads (blue bar stops 90% across). Then an error window opens stating "Tab Crashed", Reload page. I tap reload and same thing happens again.
Solution: It appears that this could be a browser related problem. Try clearing the cache and data of the browser you are using then check if the issue still occurs.
S4 Mobile Data Turns On Automatically
Problem: My daughter has an issue with the mobile data turning itself on, we've tried everything, could it be a virus ? Please help because it's draining all her pre paid credit and costing us a fortune and thanks so much in advance
Solution: There's a possibility that an app installed in the phone is causing this behavior. Try to start the phone in Safe Mode then observe if the issue occurs in this mode. If it doesn't then it is most likely caused by an app. Find out what app this is and uninstall it.
If the issue still persists even in Safe Mode then I suggest you backup the phone data then do a factory reset.
S4 Not Connecting To 3G
Problem: After a factory reset done due to full internal memory, the 3g has stopped working! The icon is turning green but the mobile is not connecting and the mobile is not receiving the configuration message from the operator as well. Before the message was arriving immediately. The connection is configured well manually and the sim card is working in 3g with my old galaxy s3 mini. Thanks
Solution: Since you can connect to mobile data when the SIM card is transferred to another device then we can eliminate any account or network signal related problems that can cause this issue. The most probable cause behind this is that the APN settings of your phone does not match the one you network is using. I suggest you compare your phone APN settings to the one your network is using then make the necessary changes if needed.
S4 Wi-Fi Keeps On Asking For Password
Problem: My WiFi keeps on asking for a password again and again.I would like to attach some screenshots of the settings of the advanced WiFi settings.
Solution: Try forgetting the Wi-Fi connection then connect to it again. If this does not work then restart your phone and the router. Try connecting to the Wi-Fi network again the check if the issue still occurs. If it does then start your phone in recovery mode then wipe its cache partition. This deletes the temporary data stored in your phone that could be causing the problem. You should also try connecting the phone to a different Wi-Fi network to check if the problem is caused by the router you are trying to connect to.
If the above troubleshooting steps fail then I suggest you backup your phone data then do a factory reset.
S4 Can't Access Wi-Fi
Problem: I have 2 of these phones. They are currently locked until I pay off the bill. I was told that I can still use these phones as wifi only. I plan to use them for music or podcast downloads. However…no matter what I do…I can't access any wifi services. How can I use these phones? I can't find anything on the internet that helps me. Thank you.
Solution: Make sure to turn on the Wi-Fi switch of the phone then let it scan for any available network. If you see your network in the list then connect to it. You may need to enter the network password. Once connected the phone should be able to go online.
Feel free to send us your questions, suggestions and problems you've encountered while using your Android phone. We support every Android device that is available in the market today. And don't worry, we won't charge you a single penny for your questions. Contact us using this form. We read every message we receive can't guarantee a quick response. If we were able to help you, please help us spread the word by sharing our posts with your friends.