Nowadays, staying online is important for people who want the latest information. For those who want to stay connected while on the go the #Samsung #Galaxy #Note5 is the perfect companion. This phone not only has a large 3000mAh battery that lasts a long time but it can also get you online through Wi-Fi or mobile data. There are however instances when connection related issues can occur on this phone. This is what we will deal with today as we tackle the Galaxy Note 5 no Internet connection issue & other related problems.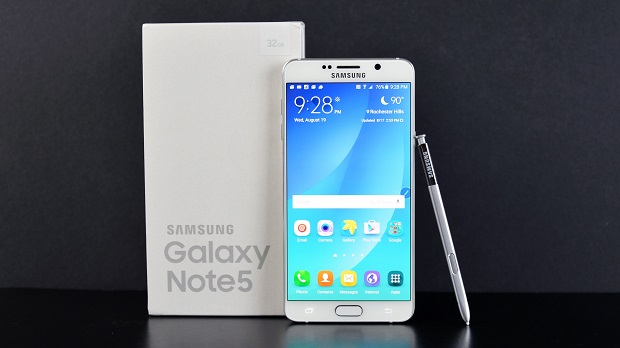 If you own a Samsung Galaxy Note 5  or any other Android device for that matter then feel free to contact us using this form. We will be more than happy to assist you with any concern that you may have with your device. This is a free service we are offering with no strings attached. We however ask that when you do contact us try to be as detailed as possible so that an accurate assessment can be made and the correct solution can be given.  
If you would like to browse the previous parts in this series then check out this link.  
You may also reach us at our Facebook and Google+ social media accounts.
Note 5 No Internet Connection
Problem: Since last updates in April all Skype and Whatsapp calls are being dropped due to " No Internet Connection" (Message). This is not possible since I have tried both in 4G and in several different WIFI areas at work, Home, and out at Bright House Networks wifi spots. I have done soft resets many times and sometimes the system works nicely for a while but a few hours later it gives me the same problem. My Note 5 is an unlocked 2 Sim phone for International use since I travel a lot but it was working perfectly until last month.
Solution: The first thing that you need to do in this case is to determine if the issue only occurs in selected apps. You mentioned that Skype and Whatsapp calls gets dropped. Have you tried checking if the no Internet issue occurs on other apps? Try playing some streaming music or check out YouTube then check if the same issue occurs. If it doesn't then the problem could be isolated to the apps in question. To troubleshoot this you need to clear the cache and data of the affected apps first. This deletes the temporary data of the app which might be corrupt and is causing this problem.If you still experience the same issue then try to uninstall the affected apps then download a fresh version from the Google Play Store.
If the above troubleshooting steps fail then we should assume that the update is causing this problem. This usually happens when old software data has not been completely removed from the device during the update and is now causing a conflict with the new software version. If this is the case then try wiping the cache partition of your phone from recovery mode. If this fails to fix the issue then you need to backup your phone data and do a factory reset.
Note 5 Can't Connect to Internet
Problem: Hi. I have bought Samsung note 5 from US.  I am living in uk. Phone worked fine for 6 months, but last couple of weeks I am loosing signal can't connect to Internet sometimes I can't even send message. It is showing 4g icon and it is trying connect to network. I tried put sim card to different phone and it works fine. I have tried put different sim card from different network same issue. can you help me please. Thank you
Solution: It's god that you were able to isolate the issue as a phone problem. Normally in this case the usual culprit if is some form of corrupt temporary data in the device. Try wiping the cache partition of the phone first from recovery mode then check if the issue still occurs. Another factor that you should look into is if a certain app you downloaded and installed in your phone is causing this issue. To check if this is the case just start your phone in Safe Mode. In this mode check if you can connect to the Internet. If you are able to connect without any problems then the issue could be caused by an app. Find out what app this is and uninstall it.
If the above steps fail then I suggest you backup your phone data then do a factory reset.
Note 5 Not Connecting To Wi-Fi After Marshmallow Update
Problem: I have Galaxy note 5. after updating to god damn android MM 6.0.1 my phone cant connect to my home wifi and when I select it not only can not connect to it but also can't show the password field and shows none for the security status.and it seems there is no problem with connecting to others wifi. I'm actually pissed off because my phone could work fine before updating. if anyone knows any solution please help.
Solution: Try deleting your Wi-Fi connection from the phone. Once deleted restart your phone then try connecting to it again. If the problem still occurs then you need to backup your phone data then do a factory reset. This is a highly recommended troubleshooting procedure for issues that occur right after a software update.
Note 5 Connectivity Issue After Marshmallow Update
Problem: Since installing Marshmallow, I have been having connectivity issues. Every time I log into a number of sites, they claim not to be connected to a network (4G or WiFi) I need to go into/out of Airplane mode to get it to work. Google fails to load searches nearly every time; I then click the retry and it works fine. Spotify struggles to connect and pauses in the middle of songs (occasionally) or at the end of the song (almost every time) Once I unlock the phone, it's a 50/50 chance it will start playing again or I need to go into and out of airplane mode.
Solution: Have you tried checking if any of your apps have an update available? The apps in your phone might still be optimized to run on Lollipop and a version designed to work on Marshmallow might be available. If your apps are already updated then I suggest you try wiping the cache partition of your phone from the recovery mode. This deletes the temporary data stored in the phone which could be causing the problem. If the issue persists then proceed with doing a factory reset. Take note that you need to backup your phone data before doing the reset. This reset is effective in resolving issues that occur right after a software update.
Note 5 Mobile Data Not Working
Problem: Got my Note 5 brand new, installed my SIM card which I had been using previously on a different phone. All is working perfectly except i cant use my phone's mobile data. After turning mobile data on there is no indication of upload/download signal despite mobile data being on. The same SIM card works just fine on all other phones.
Solution: It's very likely that the phone does not have the correct APN settings yet. Try to check if this isthe case. Make sure that the APN settings of your phone matches the one the SIM is using.
Note 5 No Connection Error After Marshmallow Update
Problem: After the latest update. I constantly receive "no connection errors" it occurs over wifi and 4g as well. I have to refresh sometimes over 15 times before a page loads. My girlfriend has an identical phone and updated as well with no issues.
Solution: To resolve this issue you need to wipe the cache partition of your phone first. This deletes the temporary data of the device that could be causing the issue. If this fails then a factory reset is highly recommended. Take note that you have to backup your phone data first before doing the reset.
Note 5 Data Preference Issue
Problem: I have a duos phone.  Ever since I have returned to the US, I have 2 T-Mobile SIMs installed- one private and one for work.  With 2 SIMs installed, the data always shuts off.  When I choose a preferred SIM for data, and then pull down the Status bar, it shows that the SIM is connected to the data network of the other SIM.  I have done 3 hard resets and several soft resets, to no avail.  I don't know what else to try.
Solution: Several other owners of this device are also having the same issue. Even after a factory reset the same problem persists. This might be a problem caused by the phone software itself and could be resolved during the next update.
Feel free to send us your questions, suggestions and problems you've encountered while using your Android phone. We support every Android device that is available in the market today. And don't worry, we won't charge you a single penny for your questions. Contact us using this form. We read every message we receive can't guarantee a quick response. If we were able to help you, please help us spread the word by sharing our posts with your friends.