The #Samsung #Galaxy #S5 is one of the best device that you can use if you want to stay connected while on the go. This phone is able to connect to any Wi-Fi hotspot or a mobile data network allowing for fast Internet speeds. This allows the phone owner to easily stay updated with their social networks or check on their emails. There are however instances when the phone has problems getting online which we will be addressing today. In this latest installment of our troubleshooting series we will tackle the Galaxy S5 unable to connect to available Wi-Fi issue & other related problems.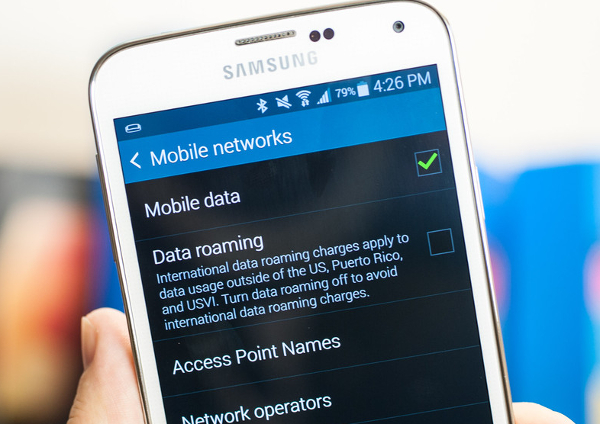 If you own a Samsung Galaxy S5  or any other Android device for that matter then feel free to contact us using this form. We will be more than happy to assist you with any concern that you may have with your device. This is a free service we are offering with no strings attached. We however ask that when you do contact us try to be as detailed as possible so that an accurate assessment can be made and the correct solution can be given.  
If you would like to browse the previous parts in this series then check out this link.  
You may also reach us at our Facebook and Google+ social media accounts.
S5 Unable To Connect To Available Wi-Fi
Problem: Ever since last system update 6.1.0 my samsung galaxy s5 only connects to my home network. When going to places like Publix, Mcdonalds, etc I am unable to connect to the available wifi. I get a message that site is unavailable with whatever site I try  to log on. I usually try Facebook, and receive facebook is unavailable, or yahoo, etc. Reps I've spoken with they never heard of this issue and are no help. Have been trying for weeks to resolve. I primarily travel a lot and use my phone to surf check email, etc. Hope you can help.
Solution: Have you tried forgetting the other Wi-Fi networks form our phone then connecting to it again? If you already did this but the problem still remains then this could be caused by some form of old software data that has not been completely removed from your phone. If this is the case then do the following steps listed below.
Wipe the cache partition of your phone from the recovery mode. This will delete the temporary system data in your device. Restart your phone then check if the issue still occurs.

Backup your phone data then do a factory reset.
S5 Not Able To Use Mobile Data
Problem: Hello My device is Galaxy S5. My phone does connect to the Internet provider. It shows the 4g or h+ signal but internet does no work. When I switch to WiFi every thing works fine. What should I do to get it to work?
Solution: What you need to do first in this particular case is to check with your service provider if you have an active mobile data subscription. Once you have confirmed that you have mobile data credits then proceed with the troubleshooting steps listed below.
Related Problem: Hello, I am in Canada and on Saturday I just purchased the Samsung S5 neo.  Just upgraded from the S3. When I am on wifi I have no problems at all, but when I am on my data plan and I try and access certain pages, I get a black box at the bottom of my screen that says to try again later as it cannot connect and to check my internet settings. All looks fine to me and has the same settings as my S3
Turn off your phone and take out the SIM card. Reinsert the SIm then turn on the phone. This will re-establish the phone's connection to the network. Check if the issue still occurs.

Make sure that your phone has the correct APN settings. These settings allows your phone to connect to the mobile data network. You can get these settings from your carrier.
Start the phone in Safe Mode. Check if you are able to use your mobile data when in this mode. If the issue doesn't occur then an app you downloaded could be causing the problem. Find out what app this is and uninstall it.

Wipe the cache partition of your phone from the recovery mode.

Backup your phone data then do a factory reset.
S5 4G Not Working
Problem: My samsung S5 4G not working and in my phone i can't see the LTE option, i only got CDMa,GSM, and auto. yet  my phone showed 4G signals. i've been doing the tips i got from your website but nothing works. this info might helping : i've been resetting my phone so many times. i never dropped it.( but i thing its not the hardware problem because it still show 4G signal. my friend told me i need to re install the phone to the root. i need help and first  of all thanks.
Solution: What you need to do first in this case is to verify with your carrier if you have an active mobile data subscription. If you have then the next step is to check the device. Since you are getting a 4G signal then your phone should be able to connect to the Internet using this mode. If the reset fails to fix the problem then it's either a hardware issue or a problem with the network. I'd recommend that you bring your phone to a service center and have it checked first so that you can eliminate any hardware issues that might be causing this problem.
S5 Low Wi-Fi Signal
Problem: I have SM G900H S5 and my wifi bar has reduced even if i sit next to my router it's only one bar. I performed factory reset but that doesn't work. I started having this problem after once turning on and off my portable hotspot i was using the s view cover. Please help it is a 3g one.It dosnt have the snapdragon processor it has some enxous processor. Please help. of my apps work unless I'm using wifi. I can make/receive calls & texts without wifi, but that's it. What should I do??
Solution: Have you tried checking if the issue is caused by your router? Try connecting your phone to a different Wi-Fi network and check if the issue still occurs. If it does then this might already be a hardware related problem that's caused by an internal component that's not working properly. I recommend that you bring your phone to a service center and have it checked if this is the case.
S5 Mobile Data Not Working After Marshmallow Update
Problem: After getting the marshmallow update my mobile data connection doesn't work, I can't text pictures or receive pictures through text & none
Solution: Try checking if your phone still has the correct APN settings. Make the necessary changes in these settings if needed. If your phone has the correct settings but the problem exists then you should consider doing a factory reset. This reset will remove any old software data that might not have been completely removed during the update which usually causes this type of issue. Make sure to backup your phone data before doing the reset.
Feel free to send us your questions, suggestions and problems you've encountered while using your Android phone. We support every Android device that is available in the market today. And don't worry, we won't charge you a single penny for your questions. Contact us using this form. We read every message we receive can't guarantee a quick response. If we were able to help you, please help us spread the word by sharing our posts with your friends.