I addressed a few firmware related problems that any Samsung Galaxy Note 5 (#Samsung #GalaxyNote5) owner may encounter. The first problem is about the issue that the phone can't get past the setup page after the reset. For those who don't know yet, there's a security feature that temporarily locks out even the owner. It can be triggered if the account that is associated with the phone got its password reset and then followed by a factory reset on the phone. The phone will be locked out for 72 hours.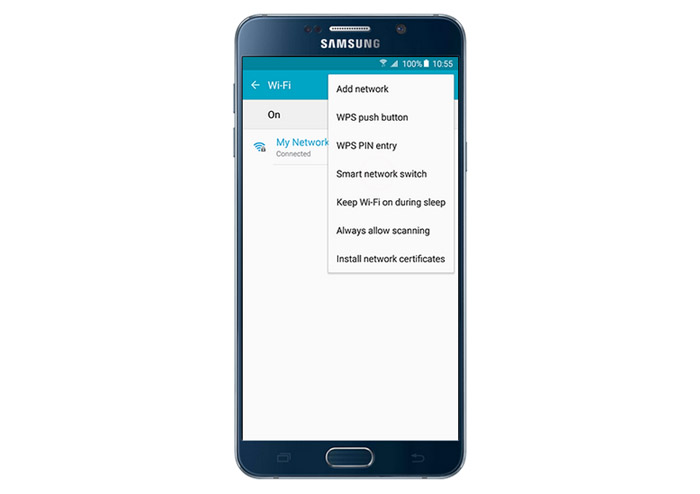 Read on to know more of the problems I cited here and how to tackle them. If you were trying to find solutions to a different issue, visit our Galaxy Note 5 troubleshooting page where we list down every problem we address each week. Try to find issues related to yours and use the solutions we suggested. If they won't work, then you may contact us by filling up this questionnaire.
Here are the problems I addressed in this post…
Galaxy Note 5 asks for owners account info after reset (Verizon)
Problem: My company purchased a Note 5 for a new employee.  He did not last, it did not end well.  We have the device but he added his private google account to the phone and attached to his own phone number to the device.  Because he put a private, not corp, phone number on the device Verizon will not help.  We got the employee to enter his account info once and do a wipe.  The phone now asks for the account again.  I have done multiple wipes/data deletions etc using the home/volume/power keys but the device asks for the account info.  Samsung will not help, this is an expensive paper weight at this point what can I do?
Suggestion: Wait for 72 hours. It's an added security feature that can be triggered when the user resets his Google password and the phone which the account is associated with is reset. When this occurs, you will be stuck on the screen that asks for the account info or credentials and you can't get past that until 72 hours (since the reset) have elapsed. There's no working around it unless you manually flash a firmware to the phone to override the existing one, but that too, is very risky and will surely void the warranty if Knox counter is tripped. So, just wait it out. Your provider can't help you, Samsung won't help you and Google will advice you to wait for 72 hours.
Galaxy Note 5 won't auto-connect to mobile data
Problem: This problem has been going on. Since I bought my phone not two months ago. When I am in a place indoors that has no connection and then come back outside to areas where I do have connection, I still get the greyed out signal bars with the x icon. This issue does not go areas way and the phone does not read text service until I restart my phone which can get very annoying. Any help would be appreciated! I have tried doing a "soft reset" by clicking the mobile data icon off and then on, but this does not help. I have no issues connecting to wifi, but the mobile data just seems to be the issue. When I go to my settings the access point name for Verizon is grayed out. I don't know if that helps or not.
Troubleshooting: It will take some time for the phone to detect and reconnect to the cellular network and if the coverage is weak, it may not be able to reconnect automatically without rebooting the phone. It may be remedied by changing the Network Mode:
From the Home screen, tap the Apps icon.
Touch Settings and then Mobile networks.
Tap Network mode and choose GSM/UMTS.
As to the internet that won't automatically reconnect via mobile data, there's also a settings for that.
Swipe down from the top of the screen.
Tap and hold the Wi-Fi icon.
Touch More.
Touch Smart Network Switch.
Touch On to enable it.
Your phone will now automatically reconnect to mobile data network if it's out of range of the Wi-Fi network.
Can't setup the Note 5 after factory reset
Problem: Hello! I have a huge problem my brother got a brand new Samsung Galaxy Note 5 a month ago and he recently got deployed to Afghanistan. He let me have his phone. He rebooted the phone and everything so when I turn it on its like a brand new phone then it asks me to enter my google email and password that came with the phone and my brother doesn't remember the email or password is there a way to fix this issue?
Troubleshooting: Your brother didn't just rebooted it, he did a reset to wipe everything in it. Now, the phone can't get past the setup page. This problem is the same as the previous issue and the solution to this is to wait for 72 hours before you can successfully set it up. You may enter your own account after that time has elapsed. So, as of now, just let the phone be as there's no working around it.
Galaxy Note 5 entered boot loop after a restart
Problem: When I press task manager on my Note 5 I restarted my phone and when it boot up. I thought I could finally use it but it's continuously rebooting and I could not shut it off.
Troubleshooting: First of all, check if the Power key is stuck. Try pressing it many times to see if you can fix it like that. If the problem continues, try to press and hold the Volume Down and Power keys together for 20 seconds to do the simulated battery disconnect. If the issue still persists after that, you need to have it checked.
"Custom Binary Blocked by FRP Lock" error after rooting
Problem: I tried to root my Note 5. After the root, the device keeps shutting down and in the upper-left corner it shows "Custom Binary Blocked by FRB lock." I can't boot it up. Please help.
Troubleshooting: I believe you are techie enough to have tried to root your phone. So, here's what you're going to do — unroot and restore your Note 5 back to stock.
Boot your phone into Download Mode so Odin can access its partitions.
If you haven't installed it's drivers yet, please do.
Install Odin to your computer.
Find and download the stock firmware for your phone from Sammobile.com.
Extract the downloaded firmware file.
Run Odin as administrator on your computer.
Connect your phone to your computer and make sure Odin recognizes it.
Leave every option on Odin as is and click the "AP" button and then navigate to the directory where you extracted the firmware file.
Once you've selected the firmware, look at the "Log" tab on Odin and when you see "Leave CS," you're ready to flash the firmware.
Hit Start to begin the flash and then wait
Once Odin displays "Pass" it means the flashing was successful and your phone will automatically reboot. Just wait for it to come back up and it should boot up successfully, albeit longer than usual.
Galaxy Note 5 won't turn on or charge
Problem: Forgot to charge my phone while I slept. Woke up this morning and my Note 5 just refuses to turn on or charge. I plugged into several outlets, used different USB wires, and tried the wireless charging as well. I even went through your page on this problem, and no reboot is happening at all. I don't know what else to do. Hope you guys can help me out! Thank you for your time.
Troubleshooting: How much battery was left when you went to sleep? An unused Note 5 will drain the batter slower than usual. In fact, 10% of battery can reach up to 10 hours if the phone is left unused but it depends on the apps and services running in the background. There's a chance the system crashed and rendered your phone unresponsive. So, try pressing and holding both the Volume Down and Power keys together for 20 seconds to simulate the battery disconnect. If it were just a system crash, the phone should reboot. If not, then it could be just a drained battery. Just plug it in using the original USB cable and power adapter. The phone may not respond as soon as you plug it so give it ten minutes and then try turning it on again. If that won't work either, then have a technician take a look at it.
Galaxy Note 5 got water-damaged
Problem: My brand new Note 5 dropped into water, sent it to the Samsung Service centre and they told me it cannot be repair without even bother to try and clean it first ,they quoted for 5 items that need to be replaced, LCD,  Motherboard , Batt,…etc. (that totaled up cost a brand new Note 5.)
I was frustrated and insist the technician to help me to try clean the motherboard first , they insist it was spoilt.
After they have cleaned it ,they still tell me the same problem and it cannot be power on or charging.
I tried my ways to reboot the unit , dry it and charged it and it seems there's still a little hope that my phone can be save. It has sound , the LEE indicator light was blinking, and the charging tone got sound too unfortunately the display screen is not working ,it's completely black and I can't see a thing. What will be your advise ? Is my phone still can be safe and back alive again? Sad user.
Answer: What do you want us to say? Do you expect us to say that Samsung techs were wrong when they diagnosed your phone's LCD, motherboard, battery, etc. need replacement due to liquid damage? You're lucky they even bother to cater on your needs when it was clear water damage isn't covered by warranty.
There's no way to tell the extent of the water damage. When it happens though, the first thing that will be affect is the power IC, which is responsible in distributing current to all components. Obviously, the phone's hardware is messed up. The tech cleaned it as you requested but the problem remained. So, our advice is: listen to the technician or buy a new phone.
Connect with us
We are always open to your problems, questions and suggestions, so feel free to contact us by filling up this form. We support every Android device available and we are serious in what we do. This is a free service we offer and we won't charge you a penny for it. But please note that we receive hundreds of emails every day and it's impossible for us to respond to every single one of them. But rest assured we read every message we receive. For those whom we've helped, please spread the word by sharing our posts to your friends or by simply liking our Facebook and Google+ page or follow us on Twitter.