A Samsung Galaxy A52 that cannot receive messages from its default messaging app or third party messaging app can be caused by several factors. It can be due to network signal issues, a software glitch, or a setting problem. To fix this you will need to perform some troubleshooting steps.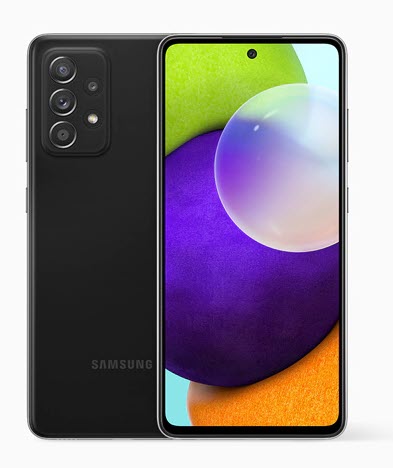 The Samsung Galaxy A52 is a mid range smartphone that is capable of connecting to a 5G network. This allows you to experience fast mobile data speeds on your mobile device. This phone has several great features which include a 6.5 inch Super AMOLED display, IP67 water resistance rating, and a Snapdragon 750G 5G chipset just to name a few.
Why is my Samsung phone not receiving text messages
One of the issues that you might experience when using your Samsung phone is when you can't seem to get any text messages on its messaging app.
This common feature which all Android phone models share is expected to work without any issues on a phone such as the A52 5G phone however the reality is that this issue can occur even on high end devices.
Here's what you need to do to resolve this issue.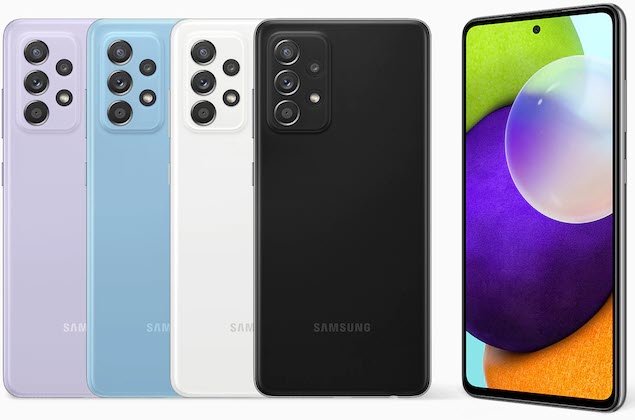 Step 1: Check your Samsung phone signal
One of the common causes of this issue is when your A52 does not have a good signal from your carrier. You might be inside a building where the signal can't get in or you might be in a location where your carrier does not have coverage.
Turn off the Wifi
Try turning off the WiFi of your phone and see if you can get at least a 3G signal.
Toggle airplane mode
Sometimes your phone is unable to register or connect to the network even if a signal is available. A solution to this issue is to toggle your phone's airplane mode.
Airplane mode
Swipe down from the top of the screen to pull down the notification panel.
Tap the Airplane Mode icon to enable it. Doing so will disable all wireless communications.
Wait for a few seconds then tap on it again to re-enable it.
Check if your phone is getting a signal from the network. If it is, try to send text messages to yourself then check if you are able to receive it.
Step 2: Perform a soft reset
A soft reset is usually performed when a minor software glitch occurs. This is also usually done to maintain the performance of your phone and keep it running smoothly.
This procedure will reboot the operating system of the phone and reload all of its services. Your personal data, files, and apps will remain unchanged.
Soft reset procedure
To turn off the Samsung Galaxy A52 5G, press and hold the Bixby button and the volume down button on the side of the device.
Choose Power off.
Choose Power off again. The phone will turn off.
Wait for a few seconds.
Press and hold the Bixby button on the side of the device to turn on the A52.
Once your Android phone has started try using the default app to send messages to yourself then check if you can receive it.
Step 3: Clear the Message app's cache
When the message app has some corrupted cache data stored it can cause issues such as not receiving messages. In order to solve this issue you will need to clear the cache of the messaging app of your Samsung phone.
Clear messaging app cache procedure
Open Settings
Scroll down and tap Apps.
Locate and then tap Messages.
Tap Storage.
Tap Clear cache.
Once the above steps have been performed try to send yourself a text message and check if you can receive it.
Step 4: Run the phone in Safe Mode
If you are using a third party messaging app and this has not been configured properly then there's a chance that this will cause the not receiving messages problem.
You can try to uninstall this third party app then create a text message and send it to yourself.
Start the phone in Safe Mode
You can also start the Samsung phone in Safe Mode and check if the issue occurs in this mode.
Turn the phone off.
Press and hold the Power key past the model name screen appearing on the screen.
When SAMSUNG appears on the screen, release the Power key.
Immediately after releasing the Power key, press and hold the Volume down key.
Continue to hold the Volume down key until the device finishes restarting.
When Safe mode appears in the bottom left corner of the screen, release the Volume down key.
Try to send yourself some text messages. If you get notifications of messages received then the problem is most likely caused by a third party app.
You can either configure the third party app properly if you want to continue using it, update the app if an update is available, or uninstall it and just use your phone's default apps.
Exit out of Safe Mode
Once you are done troubleshooting in Safe Mode here's how you can start the phone in normal mode.
Press and hold the Side key and Volume down key.
Tap Restart > Restart.
The device will restart in standard mode and you can resume normal use.
Step 5: Contact your service provider
You should make sure that your account is active. you can do this by calling your service provider.
Step 6: Reset the phone network settings
One of the causes of this problem is a corrupted network setting which prevents you from receiving texts. In order to fix this you should perform the steps listed below.
Reset network settings
Open the Settings app on your phone.
Scroll down and tap General management.
Tap Reset to view the reset options.
Tap Reset network settings.
Tap Reset settings and if prompted, enter your security lock.
Tap Reset to proceed with the network settings reset.
To verify if the issue has been resolved you should send yourself a text message then check if you can receive it.
Solution 7: Perform a factory reset
As a last resort, if all of the above steps fails to fix the problem, you should consider doing a factory reset. This procedure will erase your phone data and bring it back to its original condition. Any corrupted data stored in the operating system which could be causing this problem will be completely removed.
Before proceeding it is highly recommended that you backup your phone data. Any photos, files, contact lists, or notes just to name a few that you have saved in your phone will be deleted so make sure to make a backup copy of these.
Factory reset
Turn off your Samsung Galaxy device.
Simultaneously press and hold the Volume up and side buttons until the device vibrates and the Android Recovery screen appears then release all buttons. Allow up to 30 seconds for the recovery screen to appear.
From the Android Recovery screen, select Wipe data/factory reset. You can use the volume buttons to cycle through the available options and the side key to select.
Select Factory data reset. Allow several seconds for the factory data reset to complete.
Select Reboot system now. Allow several minutes for the reboot process to complete.
Set up your Android phone.
Once the factory reset is complete try to check if the text message receiving issue still occurs.