Rust has finally been released to consoles (PS4 and Xbox) on May 20. While the game has been around (the PC version), the Rust (console edition) is a welcome addition to some of the top games in the genre. However, just like any new games, PS4 players find Rust to be crashing on their console when trying to go online. If you're having a similar experience, learn what you can do to fix the problem in this guide.
Causes of Rust (console version) crashes
Since Rust was released, many players have noticed that the game would not connect to the server right away. While most will likely find that trying a few times will work, others may not be able to connect at all.
The problem can be caused by any of the following factors:
PSN or game server outage or maintenance
game bug or glitch
user's internet connection issues
Bad game data
PS4 system issues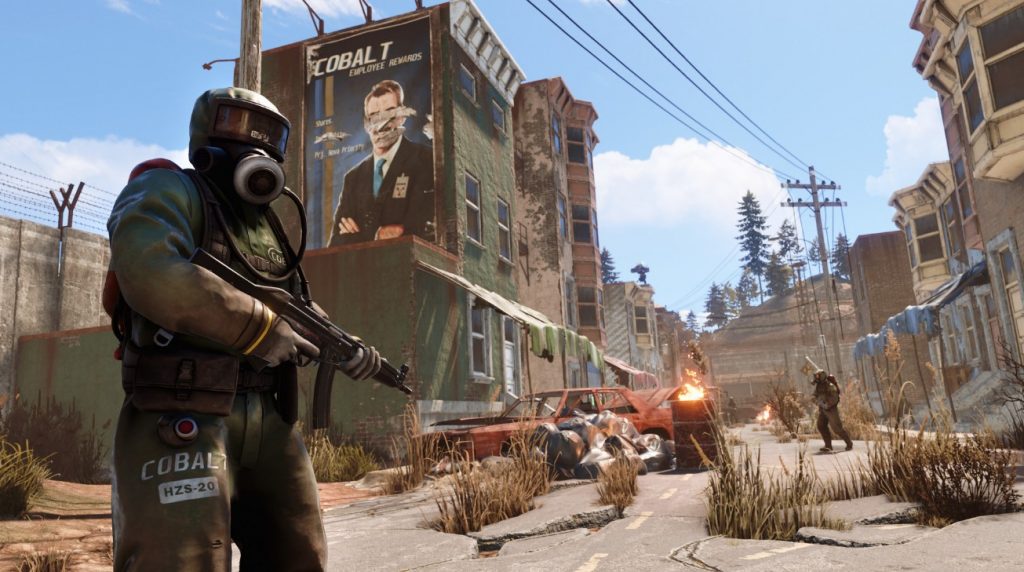 How to fix Rust crashing on PS4?
If Rust seems to be crashing on your PS4 when you try to go online, these are the solutions that you can try:
Fix #1: Verify the PSN and game server status.
Since you're playing on the PlayStation 4 console and the problem usually occurs when trying to connect to a game server, the first thing that you want to do is to ensure that there's no PSN server issues at the moment. Visit the official PlayStation website to know if there is any potential issues in the network that might cause Rust servers to become inaccessible.
Fix #2: Cancel the initial server connection.
If the PSN servers are clear and are working normally, then you can assume that the problem might be coming from the game itself, or with your PS4.
Some Rust players have discovered that cancelling the initial attempt of your console to connect to the server seems to fix the crashes. Some people find it effective to terminate the initial attempt at a certain point, like when the game is loading the "World Prefabs."
Cancelling at the point when "world prefabs" are loaded did not work for me but i was able to load the game successfully when I cancelled at a later point. I think that the exact point when to cancel depends on the system so try to experiment which point works for you.
Fix #3: Check your internet connection.
If Rust is still crashing and cancelling the attempt to connect to the servers did not work, it's time to consider checking if the problem is due to issues with your internet connection. To do that, you want to check two things: whether your internet connection is slow, or if it's repeatedly disconnecting.
Check for slow connection.
Try running a speed test to know if your PS4 has enough download and upload speed to play the game. The minimum download speed you need to connect to most online games on the PS4 is 5Mbps. Anything slower than that may lead to connection issues.
Check for intermittent connection.
Another possibility that you want to check is if your connection is dropping. Wifi connection is less reliable so if you're using wireless on your PlayStation 4, try connecting directly to the router with an ethernet cable, or you can try to troubleshoot your PS4 wifi connection.
Fix #4: Check for updates.
Make sure that the game is fully updated before attempting to connect to the servers. By default, your PS4 should do the updating automatically but you can try to close and restart the game to be sure.
Fix #5: Rebuild PS4 database.
Some PS4 games may crash randomly if the system's database becomes corrupt. Try to see if rebuilding your PS4 database will eliminate the crashes.
Fix #6: Delete and install.
If Rust is still crashing at this point, it's possible that the problem is due to corrupted game data. To fix the crashes, delete and reinstall the game.
Fix #7: Factory reset.
At the time of this writing, Rust crashes are tied mainly to possible game bugs when trying to go online, and will most likely be fixed by the developer thru patches. However, if you're also experiencing crashes with your other games, it's possible that the cause of the problem lies within your console. To see if it can be fixed, try doing a PS4 factory reset.
OTHER INTERESTING ARTICLES:
Visit our TheDroidGuy Youtube Channel for more troubleshooting videos and tutorials.