Do you own a Roku TV? Does your Roku device lags? The main cause of a slow or sluggish Roku TV is typically a slow internet connection. Unused apps and an outdated Roku version are a few additional causes. Uninstalling unnecessary apps and updating to the most recent version, restarting the wifi router or connecting via an Ethernet cable will fix the connectivity issue.
Hey guys! Welcome to The Droid Guy! This post will help you fix your Roku device if it frequently lags. If you're interested to learn how, then scroll down and continue reading.
Roku TV Lagging
Roku TV
Generally speaking, Roku TV is a Smart TV with the exception that it runs on Roku's software. This is advantageous because the software on many Smart TV models is confusing and challenging to use. Since Roku software has been around for a while, it has gained credibility and a solid reputation.
With Roku TV, you have access to a variety of online services, including Netflix, Hulu, and Amazon Prime, to mention a few. Your TV already has an internet connection, so you don't need an additional box or stick to use it. The majority of brands, including Hisense, Hitachi, Insignia, Sharp, and TCL, provide the Roku operating system.
Other advantages of Roku TV include the ability to purchase movies for rental directly from the Roku software's Movie Store. Now, that's something you won't find on other software.
Though, you might spend a bit more on the software of a Roku-powered TV, but it's difficult to match the value that comes with a Roku TV. That's a lot better than the dissatisfaction you might feel from an off-brand Smart TV's limited selection of content and apps.
Now the question is, why is your Roku TV so slow? A quick restart will improve its performance if you are experiencing slow Roku TV. Unplug your Roku device and wait two minutes before plugging it back in. By doing this, the device can remove corrupt cache files that are causing your Roku device to run slowly. You also need to update to the latest version and then restart your Roku device. Assess the remote connectivity and internet. The Roku TV becomes slower as a result of outdated software and useless apps using memory. Below are a few techniques you can use to speed up a slow Roku TV.
---
Restart The Roku device
On your TV, streaming gadgets, and other gadgets, a simple restart can resolve a number of issues. According to several customers who have already experienced the same problem, the same may be true with a slow Roku device. Basically , a restart or refresh can clear the cache memory and eliminate all temporal issues.
The simplest approach is to power cycle test your Roku device. Just disconnect the TV from the outlet and then plug it back in after a short while.
You also have the option to restart Roku devices by going to the Settings menu.
On your Roku remote control.
Then, scroll down and choose Settings.
Next, choose System.
Abd then, select System restart.
Lastly, click Restart.
---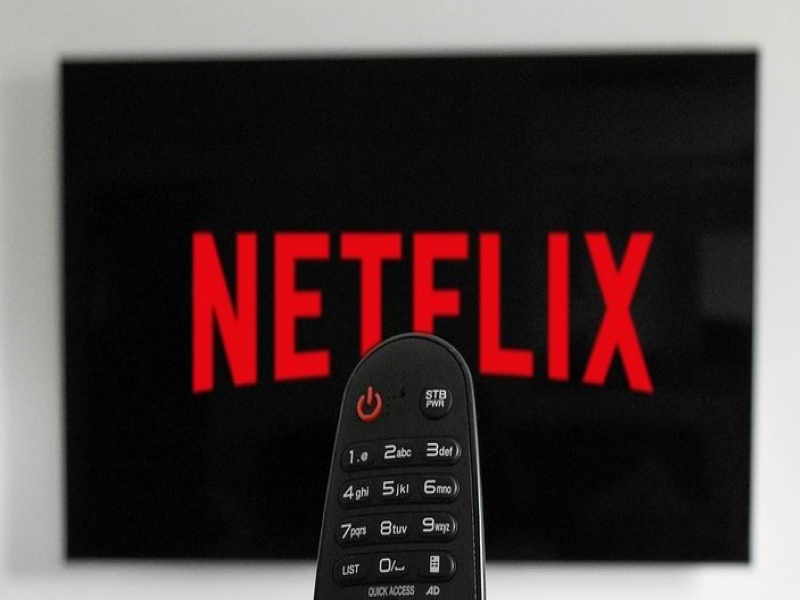 Check For Unstable Internet Connection
If your Hisense or TCL Roku TV is lagging while watching Hulu, Netflix, YouTube, Amazon Prime video, Disney Plus, or other streaming channels, never disregard the likelihood of a slow internet connection. Issues with Roku TV's wifi can be resolved in a number of ways.
It will take longer for apps and channels to load on Roku TV when the internet is unsteady, leading you to believe that there is a hardware problem with the device.
It is important to verify the internet connectivity. The network's signal strength and speed, basically.
Here's How It's Done
To access the settings menu, on the Home screen, click on the Settings icon.
Select Network, and then choose About. You can view the signal strength and download speed here, including other Network Information.
By choosing the option to "Check connection," you may test your connection for more precise analysis.
You're all set if the download speed and signal strength are both good or exceptional. If it's neutral or negative, on the other hand, it indicates a poor internet connection.
In the event of a bad internet connection, test the network with an internet speed tester tool on another device, such as your smartphone, to see if the problem is still present. Refreshing the router/modem may help if the speeds are unstable.
After a few seconds, unplug for about 30 seconds and then re-plug the router/modem. To check for issues, retest the connection.
Check if the issue still occurs. If it does, then try the next solution.
---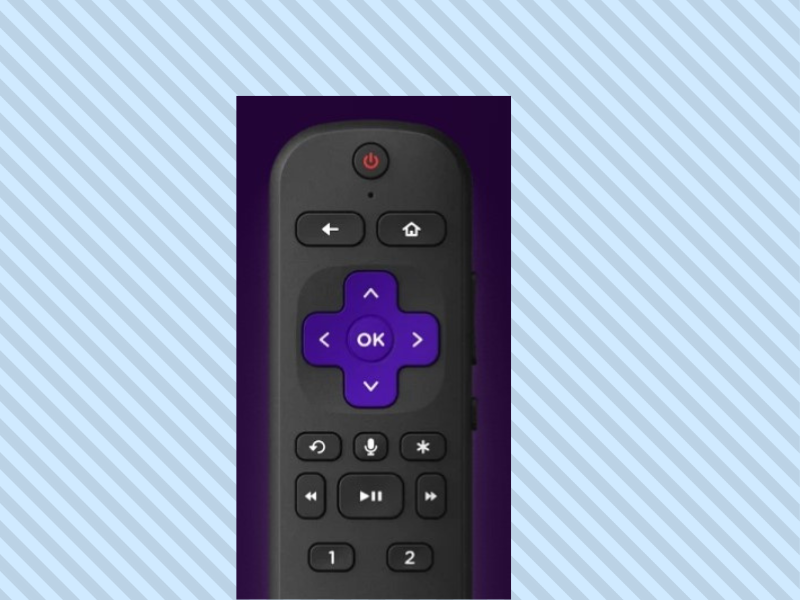 Change The Batteries In Remote Controller
The remote controller's drained batteries may be the cause of your Roku TV's delayed remote response. Because of this, the batteries are unable to send signals from the remote controller to the Roku devices.
As a result of the delayed or absent signal from the remote controller, your Roku device will begin to react very slowly.
The remote controller's batteries only need to be changed with new, functional ones.
---
Clean Battery Contact Springs
In order for your batteries to function in your remote controller, they must not only be positioned correctly and in the proper orientation but also make good contact with the battery contact or terminal springs.
It's almost like having weak batteries in your remote control if there isn't good contact. This can happen because dirt in the battery chamber can corrode the contact springs there, and moisture can really speed up the process.
All you have to do it to take out the batteries, check whether the contact springs have any rust, and if so, clean and scrub the corrosion away.
Scrub the contact springs with a cotton swab, an old toothbrush, or a wire brush to remove the corrosion. It would be wise to first open your remote if you are having trouble cleaning off the corrosion.
Additionally, you can use a metal file to clean hard-to-reach locations or grit sandpaper to brush electrical contacts that still have some corrosion present.
Once the corrosion has been removed, put your functional batteries back into the remote's battery chamber, and you're all set.
---
Fix The Remote Control's Stuck Buttons
The remote's buttons getting stuck is another factor in the Roku TV's poor response time. Generally speaking , what happens is that one or more buttons have already made contact with the aluminum foil under the rubber.
As a result, pressing another button on your smartphone will not transmit any signal to your Roku device because another button is already "pressed" in this situation.
Here's How It's Done:
Make sure that you remove the batteries of the remote first.
Next, to unlock any stuck buttons, repeatedly press every button on your Roku remote.
Put the batteries back in it after you're finished, and the problem should be resolved by now.
---
Switch To Wired Connection
Switching to a wired connection can also resolve any connectivity issues causing your Roku device to slow when streaming.
Therefore, you should try connecting via an ethernet cable if your Roku TV is still sluggish on Netflix, Amazon Prime Video, YouTube, Hulu, Sling, and other streaming channels even though it displays an outstanding connection signal.
Here's How It's Done:
Go to the Settings section of Roku TV after connecting the Ethernet cable.
Then, choose Set new connection under Network.
Next select Wired, the connection will be setup automatically by the device.
Keep in mind that there are several Roku TVs without Ethernet port.
---
For Better Latency, Change To A Wider Bandwidth
As higher latency might result from network congestion, this is a significant warning sign for streaming.
As a result, if your network has a significant volume of traffic, you might face lagging and buffering problems, which are mostly caused by insufficient bandwidth allocation.
If your router supports dual-band networks in this situation, consider switching to a wider bandwidth. Since almost all Roku TVs offer dual-band connections, it's simple to join a 5 GHz band for faster response.
Here's How It's Done:
Open Network by clicking the Settings tab.
Then, click Set up connection and choose wireless.
Choose the 5 GHz band network, and enter the password.
---
Try Changing Your WiFi Channel On Your Router
You could occasionally see a sluggish interface if your WiFi network is assigned to a channel that could have severe latency and interference problems.
Try adjusting the network channel on your router portal to resolve this problem.
Here's How It's Done:
Use a USB or ethernet cable to connect the router to your computer. Your router's IP address should then be entered into the browser.
Next, enter the user ID and password once the portal screen appears to access your account.
Then, on the advanced settings options, search for the Wireless channel menu.
Ensure that the 1st, 6th, or 11th channel is chosen for the 2.4 GHz band. For the 5 GHz band, choose the lowest available channel.
Next, save changes and then sign out of the portal. To connect Roku TV to the network, restart the router and modem.
---
Try To Reset your Roku TV Remote
Roku TV can also become slow for the reason that the remote control becomes unresponsive. This occurs when excessive charges accumulate over time in the circuit of the remote controller.
In this situation, all you need to do is drain the extra battery on the remote control for the Roku device. However, if your Roku remote control doesn't have a power button, then you just have to proceed to the next solution. If it has, then follow the steps below.
The first thing you have to do is to remove the remote control's batteries.
Then, press the power button on your remote controller for 30 seconds while the batteries are still out.
Next, put the batteries back.
Try using your Roku device once again, and the problem should now be fixed.
---
Update Roku TV
When using outdated firmware, your Roku TV may experience slow interfaces and sluggish apps.
By completing the remaining updates on your system, bugs and problems that are hindering system performance may be resolved.
Here's How It's Done
On your Roku device remote, press the Home button.
Then, choose settings, and select system.
Next, select System Update, and then choose Check Now to check for updates manually.
Your Roku device will automatically download any available software updates, install them, and reboot afterward if necessary.
---
Clear Cache On Roku TV
Corrupt cache files that have accumulated on the Roku TV are another typical cause of a slow device. You only need to restart the Roku TV and delete the cache in this instance.
Here's How It's Done:
On your remote control, select the Home tab.
Then, you need to press the Home button 5 times on your TV remote.
After that, press the remote's Arrow UP button once.
Next, press the Rewind button twice.
Lastly, press the fast forward button two times.
The problem should be resolved once the devices start up again.
---
Factory Reset Your Roku Device
A slow Roku device can be fixed by factory resetting the device.
Keep in mind that on your Roku device, a factory reset will erase every downloaded app and any settings you had previously. Once the factory reset is complete, you'll also need your Roku remote control to configure your Roku TV.
Here's How It's Done:
On your Roku remote, press the Home button.
Then, select Settings tab and select system.
Next, choose the Advanced system settings.
After that, click on Factory reset.
You should enter the code located in the bottom right corner of the screen, then click OK.
---
Contact Roku Support
Your Roku TV shouldn't be slow any longer if you've followed with all the troubleshooting steps above.
However, the only thing you can do if your Roku TV stills lags after using the troubleshooting guide, it is best to get in touch with Roku or any other Roku TV partner you use for support.