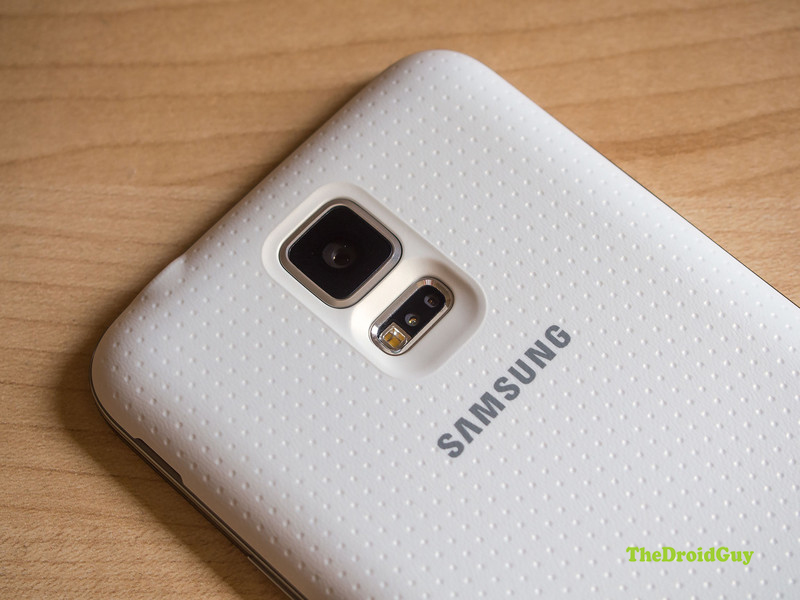 Despite Samsung Galaxy S5's vaunted hardware specifications, the device has been plagued by many issues including camera-related glitches. To be fair with Samsung, most of these issues are firmware in nature and many of them occur not because of faulty hardware. Some issues happen after a major operating system overhaul like the Lollipop update, while others after updating some apps. Below are some of these issues.
We will continue to publish your emails and ways of resolving Samsung Galaxy S5 camera issues in the next posts so keep an eye on them in the coming days.
You can contact us by using the link below.
Problem #1: Samsung Galaxy S5 freezes after taking a picture and camera won't focus
After I take a picture, the phone freezes on the pic I just took. I have to hit the back or home key to get out. And it will not focus either. AT&T just did update automatically on my phone…help. — Lisa
Solution: Hi Lisa. If these problems happen after an update, the best thing that you can do is restore the phone's defaults via a factory reset. This will ensure that the device generates a new cache to execute loading of apps smoothly and without errors again. If you haven't tried doing a factory reset before, here are the steps:
Power down the Galaxy S5.
Press and hold the Volume up button, the Home button, and the Power button together until you see the Android icon on screen.
Use Volume down to highlight the wipe data/factory reset option and press the Power button to select it.
Use Volume down again to highlight Yes – delete all user data and press Power to select it.
Use the Power button to select Reboot system now.
When the S5 restarts it should be completely wiped and ready to set up again.
This procedure will delete your personal data stored in the phone's internal memory so make sure you back them up first. The SD card will not be affected so it's up to you if you'll unmount it or not.
Problem #2: Galaxy S5 camera picture size keeps getting reset to 6MP from 16MP
My camera image size gets reset to 6 megapixels instead of 16.  It happened a few times on my phone and now it has happened on my wife's phone. I hate to check image size every time I want to take a picture.
Thanks so much. — Art
Solution: Hi Art. There must be something that triggers the camera settings to use lower resolution. If you have some third party apps that can access the Gallery or camera apps, try uninstalling them to see any difference. These apps may be other photography-related ones.
You can also boot the phone in safe mode so you can observe how the phone behaves for a few hours. To bring the phone in safe mode, just follow these steps:
Turn the device off.
Press and hold the Power key.
When Samsung Galaxy S5 appears on the screen, release the Power key.
Immediately after releasing the Power key, press and hold the Volume down key.
Continue to hold the Volume down key until the device finishes restarting.
Safe mode will display in the bottom left corner of the screen.
Release the Volume down key when you see Safe Mode.
Safe mode, also known as diagnostic mode, offers an easy way to narrow down possible reasons why a smartphone is not working as expected. Most issues are caused by third party applications so booting the phone in safe mode prevents them from running. If the camera works normally and the picture size is not reset while in safe mode, make sure to uninstall all third party apps one by one until the issue is gone.
Problem #3: Samsung Galaxy S5 photos and videos become corrupted when taken by camera app
Droid Dude! I've had my Canadian model S5 (SM-G900W8) for a couple months, recently updating the generic 8gb SD card with a 32gb. Now, I am getting the dreaded black icon of photo death in the Gallery. Ditto for any videos I have taken. Please note that this is only for media I have saved directly to the card from the Camera app, as all other transferred media seems fine.
I have seen this issue mentioned many times, on this site and others, but it only seems that 32gb and larger cards are indicated. Do you know if, say, something in the Sweet Sixteen category might offer better luck? — Brian
Solution: Hi Brian. As the problem's root is more likely firmware in nature than hardware, your best bet in this case is to either wipe the cache partition or perform a factory reset. Deleting the cache forces the phone to replace old set of data being used to launch apps. If some of these data do not match or outdated, they can cause all sorts of problems usually manifested by freezing, slow performance, crashing, etc. If the camera app's cache is okay, a deeper issue on the firmware level may be to blame. That's where doing a factory reset comes in.
Any of these two should fix the issue unless the problem has something to do with the SD card you are using to begin with. Consider getting another SD card if the two solutions fail.
An SD card's capacity (8GB,16GB,32GB) does not matter in this regard.
Problem #4: Gray areas on random photos taken by Galaxy S5 camera
I am having intermittent problems with photos taken with my Galaxy S5. Sometimes much of the picture is obliterated by a gray area. There is nothing blocking the lens and it is intermittent with most photos looking good. If I view thumbnails of the photos I may not see the obliterated areas but when I use a photo app to view the pictures they are obliterated. I have checked with Samsung and I cleared the data and cache for the camera app but it did not work. Any thoughts? Thanks for any help. — Stan
Solution: Hi Stan. The issue may have something to do with the storage device you are using. While this problem can happen when one uses the phone's internal storage, it is a more common occurrence on SD cards. Because it happens randomly, there's really no concensus among experts what the real problem is. It is generally believed though that the problem happens during photo processing or saving to the memory unit. When rendered on tiny thumbnails, a picture may appear intact but when viewed via the stock Gallery app or any third party app, the problem suddenly appears.
Try to narrow down the possible causes by reformatting your SD card (if you are using it as the primary photo storage) or your phone's internal storage (via factory reset). If these procedures won't make a difference, consider getting another SD card.
Problem #5: Missing focus light indicator on Samsung Galaxy S5 camera app
First off great site and very usable advice. Two thumbs up. I want to ask you for help with my Samsung Galaxy S5.
I purchased it in 2014 September. Within 2 weeks I hooked up to a computer. Some update occurred but I'm not sure what. I am a Verizon subscriber. After this the camera never again had the green circle that indicates in focus and almost all pictures were blurred.
Next update occurred was Lollipop I believe. The issue still was not corrected. Factory reset and sent phone back to Samsung. All to no avail. Still no green indication in focus circle. After the Lollipop update my computer will not recognize my phone. I like to transfer pictures onto a 4 terabyte external drive. I was instructed by Verizon to download Samsung Kies. Still to no avail. Phone not recognized on laptop or pc.
Any ideas or fixes that may make:
camera in focus indicator light return?
make my computer recognize phone?
I did complete another update to Lollipop on 7.7.2015 hoping that the recognition problem would self fix but alas to no avail.  Below are screen shots I hope are helpful. Any suggestions will be greatly appreciated.
Sign me as a very dissatisfied Samsung owner, just me. —  Dawna
Solution: Hi Dawna. The new Lollipop operating system has get rid of the old focus light indicator to pave the way for a new one so there's really nothing much that we can do about your first concern.
For the second concern though, you can do a few things to try to isolate what is the real cause why a computer can't recognize your phone.
Check the hardware
This is should be the first thing you must do. Make sure that the USB cable you are using is working properly. If you have been using the same USB cable for a while, using a different, working one may fix this problem.
Next, examine the USB port for any visible defects or dirt that may cause a loose connection.
Ensure your laptop or PC are equipped with the correct driver
Get the right driver for your machine from official Samsung site only. Once you have installed the right driver, connect the phone again to your PC or laptop.  Now, you have to make sure that the phone is turned on when doing this. It's not uncommon for some users to connect their phone to their computer while it is off. A powered off S5 will not get detected by a computer!
Also, make sure that the phone screen is not locked when doing this. A computer may not gain access to your device's storage units when the screen is locked.
USB debugging should be enabled
You can access USB debugging option under Settings>Developer options.
If developer option is not yet enabled in your device, tap Build number option under Settings>About device seven times.
Connection type should be MTP
Depending on the disposition of your S5, MTP or PTP options may not be available under the notification bar. If a computer is still unable to detect your phone, pull up the dialer app on the phone, then dial *#0808#. Under USB settings, check the MTP button then hit OK. Afterwards, reconnect your phone via USB to the computer and try again.
Problem #6: Galaxy S5 camera app keeps popping up "Server error occurred. Restart Camera." error
Guys, I need your help. Already did cache cleaning, safe mode, factory reset and the problem persists. Camera is freezing and after that I get the following error "Server error occurred. Restart Camera." What do I need to do? I used all tips and nothing. 🙁
Thanks very much. — Jaison
Solution: Hi Jaison. Must be some apps you installed after you did a factory reset. Try uninstalling all third party apps that has access to Gallery and camera. Better still, do another round of factory reset and observe the phone for a few hours without installing any third party apps. This error can happen if the camera app is unable to establish a good connection to either a local server or an external servers like Google's Picasa or any other remote ones.
Problem #7: Sprint Galaxy S5 showing "Warning Camera Failure" error
I received a Warning Camera Failure on a black screen yesterday as I went to take a picture. I tried to turn the phone off and on but nothing worked. I called Sprint and they said this was a known issue and I should take the phone in to be exchanged but this morning the camera is working again. Is this an ongoing problem?  I'm going on vacation and need to depend on this camera? — Marilyn
Solution: Hi Marilyn. This is the first time that we've heard about this particular error so this must be unique to Sprint S5s only. If Sprint is aware of it, it is most likely coming from their own firmware installed on your S5 or from any of their apps.
Make sure to call them back for replacement should the issue continue.
Problem #8: Samsung Galaxy S5 unable to play videos and photos captured by camera app
Hello. I have a Samsung Galaxy S5. Suddenly since few days ago my videos or camera clicks which I shoot cannot be played back on the device.
It comes with error saying unable to play the video/photo.
Some photos show up as thumbnails clearly but when you open them they show blackout images and same with videos shot. They come unable to play video. The videos/photos get saved on SD card.
Some of the recent camera photos open normally while most of the photos don't open. Same goes with the videos too.
Also the photos/videos clicked prior to facing this problem have no issues and open as normal.
So please can you figure out any solution? is it the SD card? but my other pics and files open normally on the SD card, only the recent ones do not open. waiting for any solution from you. Thanks. — Mal
Solution: Hi Mal. Try saving new photos and videos in a new SD card to see any difference. The only explanation we can think of for this problem is that the sectors the phone is using to save new files may be damaged or corrupted. While rare, this occurrence is not impossible
and do happen from time to time.
Make sure that you create a back up of all your files in the future to minimize loss when this problem occurs again.
For more information on how to maintain an SD card, please visit our previous post.
---
Engage with us
If you are one of the users who encounters a problem with your device, let us know. We offer solutions for Android-related problems for free so if you have an issue with your Android device, simply fill in the short questionnaire in this link and we will try to publish our answers in the next posts. We cannot guarantee a quick response so if your issue is time sensitive, please find another way to resolve your problem. 
When describing your issue, please be as detailed as possible so we can easily pinpoint a relevant solution. If you can, kindly include the exact error messages you are getting to give us an idea where to start. If you have already tried some troubleshooting steps before emailing us, make sure to mention them so we can skip them in our answers.
If you find this post helpful, please help us by spreading the word to your friends. TheDroidGuy has social network presence as well so you may want to interact with our community in our Facebook and Google+ pages.