We are aware that many PC PUBG players are encountering the won't download issue, which is caused by several factors. A problem with the steam game or steam client, operating system, internet connection, corrupted game files, damaged system files, or missing files, to mention a few possibilities. Follow the troubleshooting steps in this article to resolve this.
PUBG Battlegrounds is an online multiplayer battle royale game genre available on Steam. You've been transported to a map with 100 other players in strategic spots to scavenge for gear and weapons, and your objective is to be the last man or team standing in the game. The safe zone on the map of the game shrinks over time, allowing the surviving players to move to smaller areas to push them into a battle.
How do I fix PUBG PC version not downloading or installing?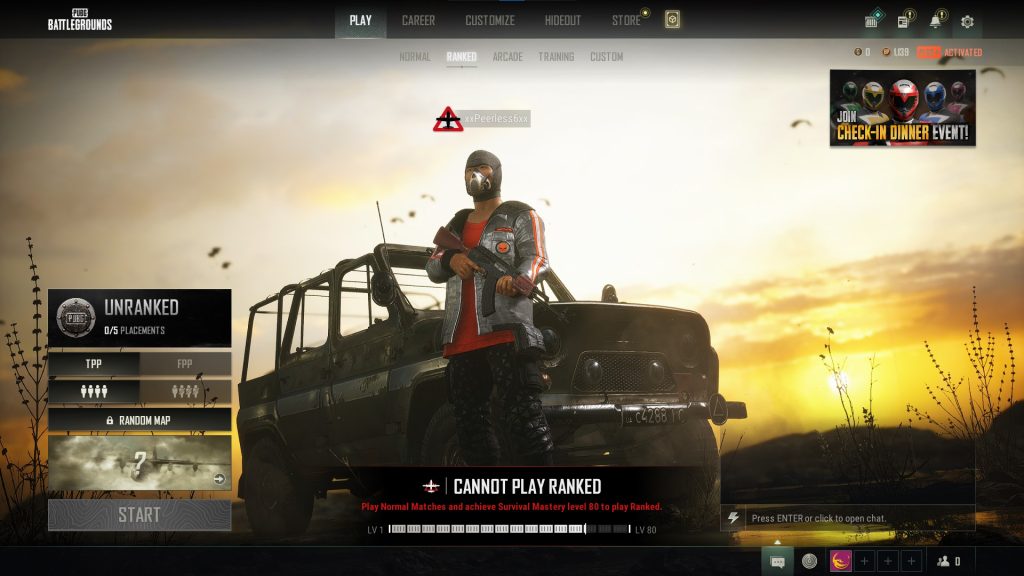 When attempting to download or install PUBG from the Steam store, you may discover that it will not download. A bad internet connection, server issues, or even a fault in the Steam launcher can all contribute to this problem, which can be annoying when you want to play PUBG.
Fix 1: Check Connection

When downloading PUBG or Playerunknown's Battlegrounds, the first step is to check that your computer has a stable internet connection. You will be unable to download the game if your network connection is unavailable or unstable.
You can use popular web speed test tools like speedtest.net to check your connection's ping, download, and upload rates after the test.
Follow these procedures to see if it's a networking device problem if your connection isn't working.
Restarting connection
Turn off your PC.
Unplug your Modem and Router from the power source.
Wait for a minute then plug your modem and router back into the power source.
Wait until the lights turn back on.
Turn on your PC.
Reconnect your PC to the internet.
Open Steam launcher.
Launch PUBG to redownload.
Fix 2: Check Steam game server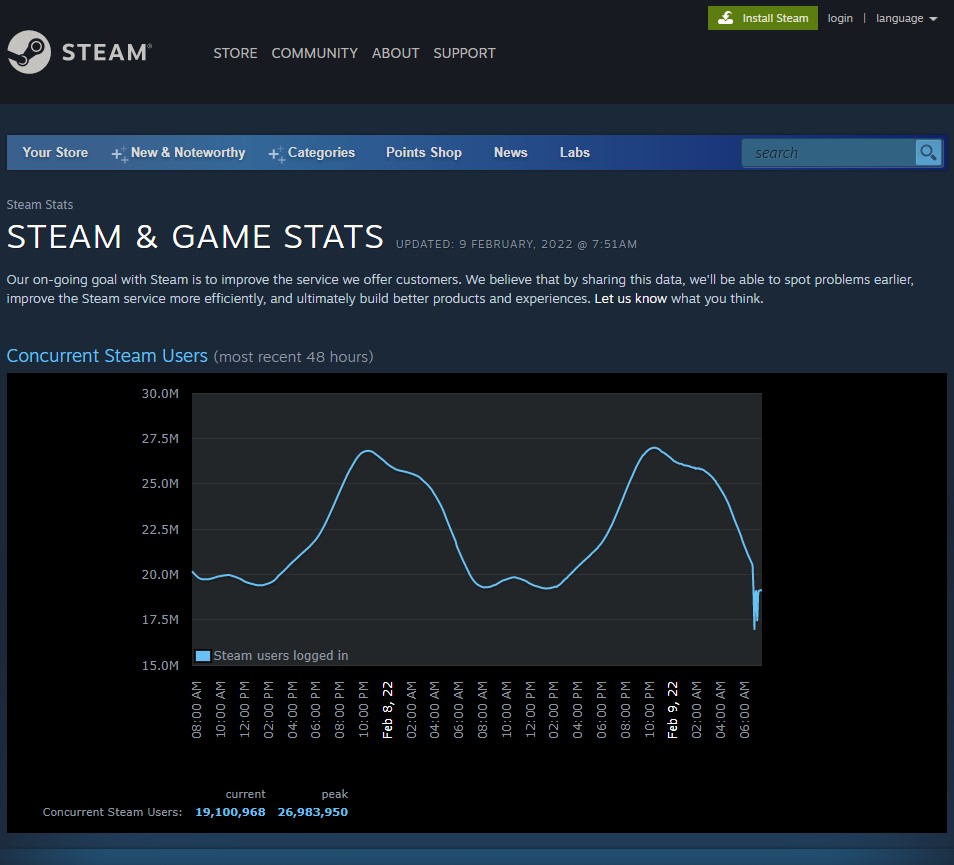 If you have a stable internet connection, the next step is to check to see if the game servers are working. If there is any maintenance or problems that have been reported, you will be unable to download PUBG game on your computer.
This link will allow you to check the game server's status.
Fix 3: Restart download PUBG or Playerunknown's Battlegrounds
If your PUBG download appears to be stuck, it could be due to a Steam client bug. You should try stopping and restarting the download as this will generally resolve the issue.
Redownloading game file
On your Steam Launcher, select downloads.
Click on Pause. This will stop the download of the game.

Click Remove from queue. This removes the game from the queue.

Click Download now. This will redownload the game.

Fix 4: Restart Steam games launcher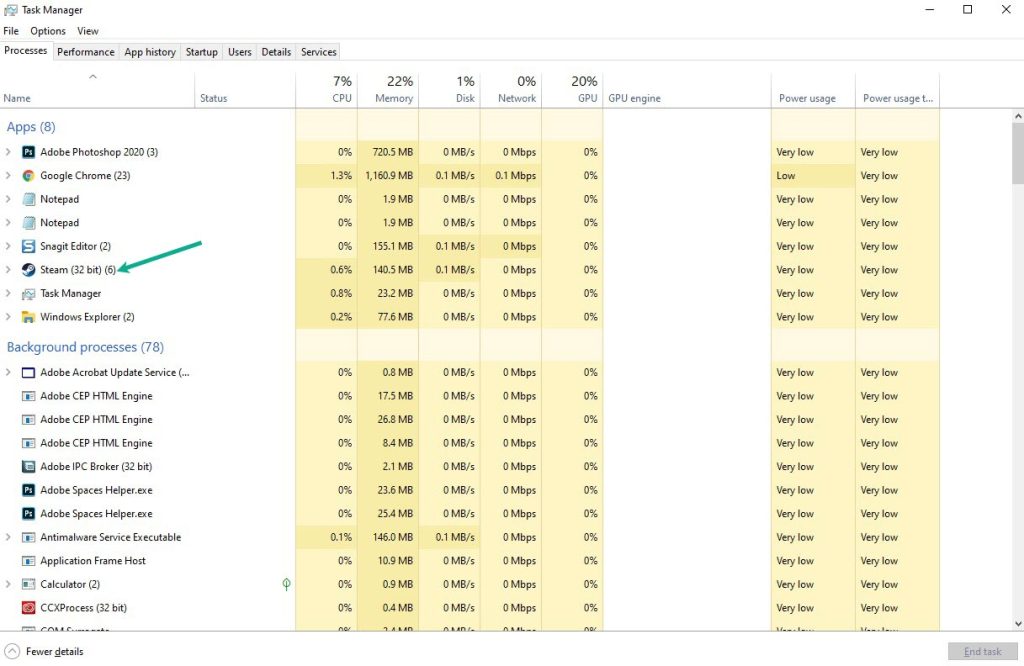 It's possible that the PUBG download issue is being caused by a temporary bug on the Steam client. To resolve this, try exiting the client and relaunching it.
Restarting Steam client
Open the Task Manager by pressing Ctrl + Shift + Esc keys.
Choose the Processes tab.
Select Steam process.
Click End Task to close it.
Open Steam launcher.
Launch PUBG to redownload.
Fix 5: Repair Steam library folders
Certain game bugs can occur if your Steam library folder is corrupted. The issue is most likely caused by a problem with the game folder. To resolve this issue, you must repair the library folder.
Repairing Steam game folders
On your Steam launcher, click Steam, then click settings.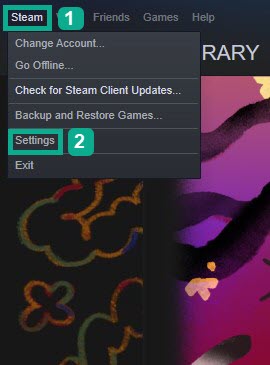 On Downloads tab, click Steam library folders.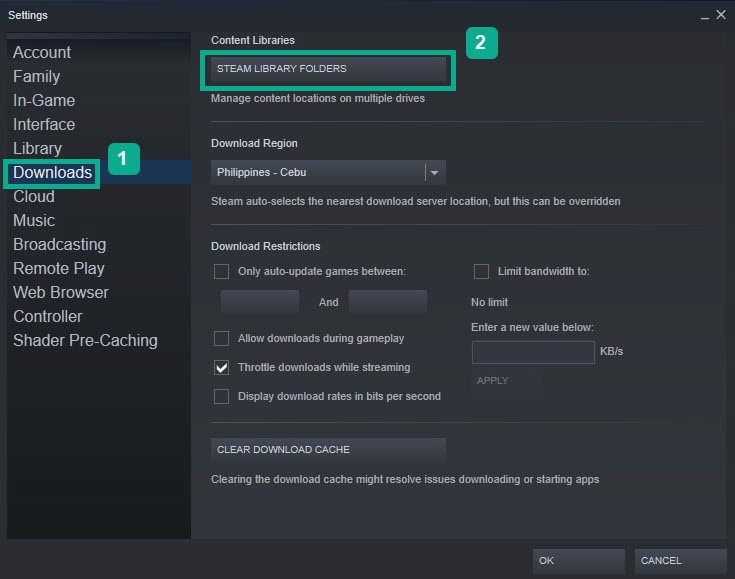 Click the three dots.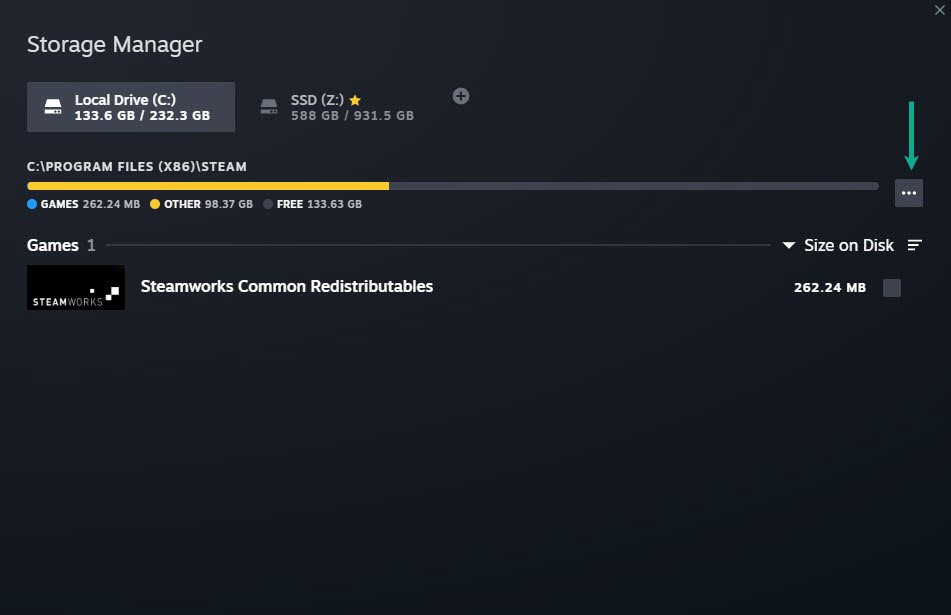 Click Repair folder.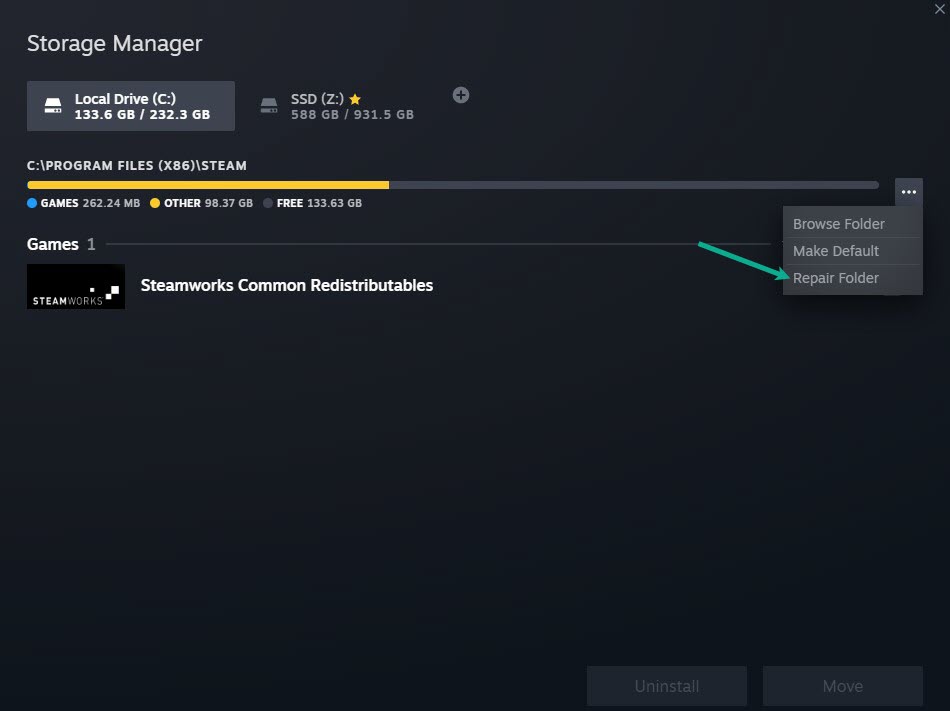 Fix 6: Reinstall Steam
If needed, reinstall the Steam launcher. The Steam launcher can be reinstalled in the same location where it was first installed. It may be necessary to repair the Steam and service files that are stopping the game from downloading. If you install Steam game launcher in the same location, your games and user data will not be deleted.
Fix 7: Update Operating system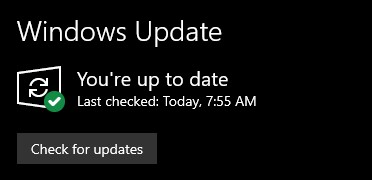 Check to determine if your PC has the most recent Windows versions installed. One of the most common causes of download issues on your computer is an out-of-date Windows operating system.
You must verify that the most recent updates are installed because these will feature many improvements and problem fixes, particularly for gaming, that were not present in the earlier version.
Updating Operating system
Right click the Start button.
Click Settings.
Click Windows Update found on the bottom left side of the new window that appears which will take you to Windows Update section.
Click Check for updates.
If latest version are found then click on the Install now button.
Fix 8: Verify integrity of game file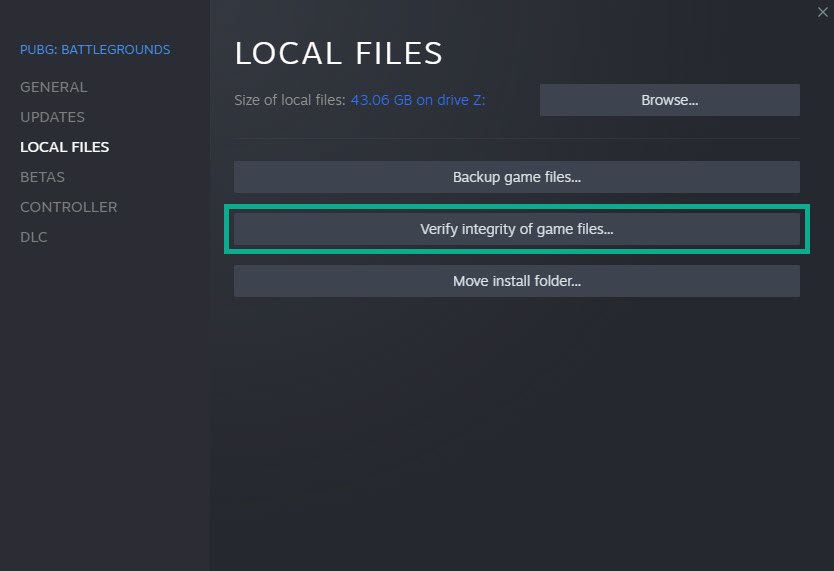 If the data in the game file is corrupted, PUBG will not download. To repair the file, use the Steam client to verify the game file's integrity.
Verifying integrity of game files
Launch Steam.
On your Steam launcher, click the Library tab.
Right-click Monster Hunter in your Library, then click Properties.
Click the Local Files tab and click Verify integrity of game files.
Fix 9: Clear Steam Download Cache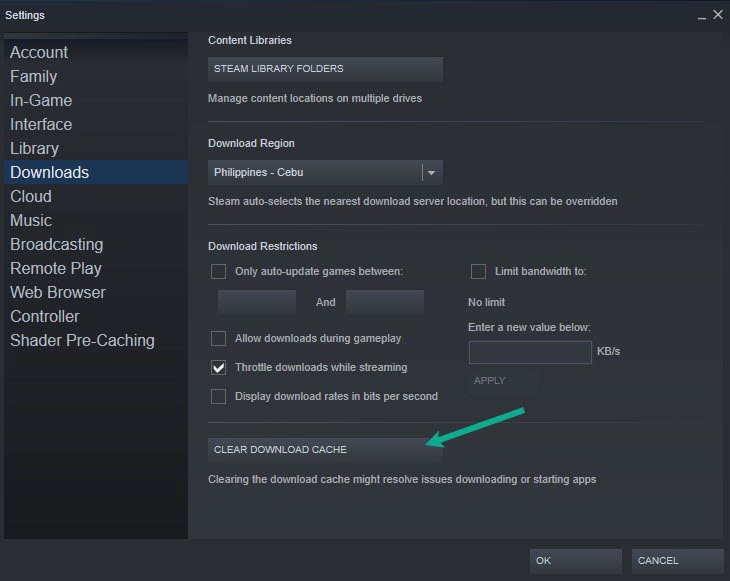 Clearing your Steam download cache may help you in resolving the game's failure to download. Clearing the Steam download cache will also help you resolve many issues with PUBG game file downloads
Clearing download cache
Double-click the Steam icon on your desktop to launch the Steam client.
On your Steam launcher, click Steam, then click Settings.
Click Downloads, then click Clear Download Cache.
Fix 10: DNS settings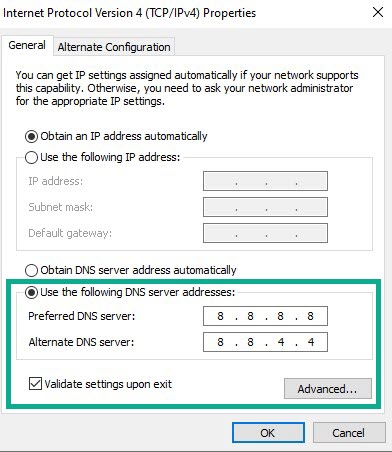 Changing the DNS settings on your PC can significantly boost the download performance of PUBG on Steam games. The following are the steps for upgrading your DNS:
Type Access Control Panel in the search bar on your desktop and then click the icon that appears in the results.
Click Network and Sharing Center.
Click Ethernet, Wi-Fi, or other connections that you are currently using.
Click Properties.
Click Internet Protocol Version 4 (TCP /IPv4) then click Properties.
Use the following DNS server addresses:
Preferred DNS server: 8.8.8.8
Alternate DNS server: 8.8.4.4
Check the check box beside Validate settings upon exit and then click OK.
After You have finished changing DNS you need to flush your cache
Open Command Prompt, In the Command Prompt, type the following command and press Enter.
ipconfig /release
ipconfig /flushdns
ipconfig /renew
Method 11: Network Adapter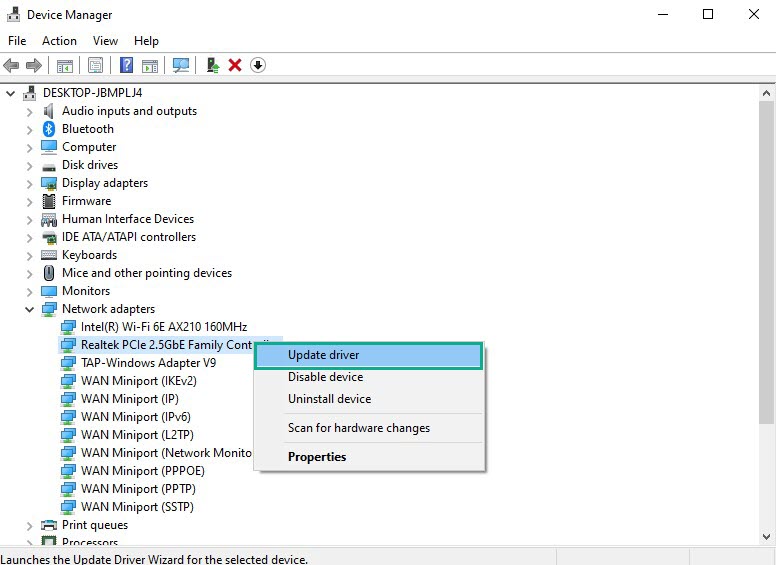 One of the most typical causes of the PUBG download problem is an out-of-date network driver version. The device manufacturer of your network card will release new drivers to improve on the previous version and address any problem. It's always a good idea to use the latest driver version.
Updating network adapter
Type Device Manager in the search bar on your desktop and then click the icon that appears in the results.
Search for the Network adapters drop-down menu.
Choose Network Adapter. Right-click the adapter, and select Update Driver from the drop-down menu.
Select Search automatically for drivers.
Windows will automatically search for the latest version of drivers.
This should fix the download issue with PUBG Battlegrounds.
Suggested Troubleshooting guide:
Feel free to visit our YouTube channel for additional troubleshooting guides and tips.