Your PUBG Battlegrounds game may be disconnected from the servers for a variety of reasons. It could be a problem with your internet connection, server issues, or even a problem with your computer. You'll need to go through a series of troubleshooting procedures for fixing connection issues.
PUBG is a multiplayer online battle royale genre game in which you play in one-on-one, duo-on-duo, or squad-on-squad matches. You arrive on the map alongside 100 other players in strategic areas to scavenge for loot and weaponry and survive the game to become the last man or last team standing on one of the many PUBG maps available. Over time, the game's safe area shrinks, allowing remaining players to enter smaller safe regions to drive them into a battle. The last player or team remaining wins the match.
Fixing PUBG Battlegrounds disconnected from server issue on Steam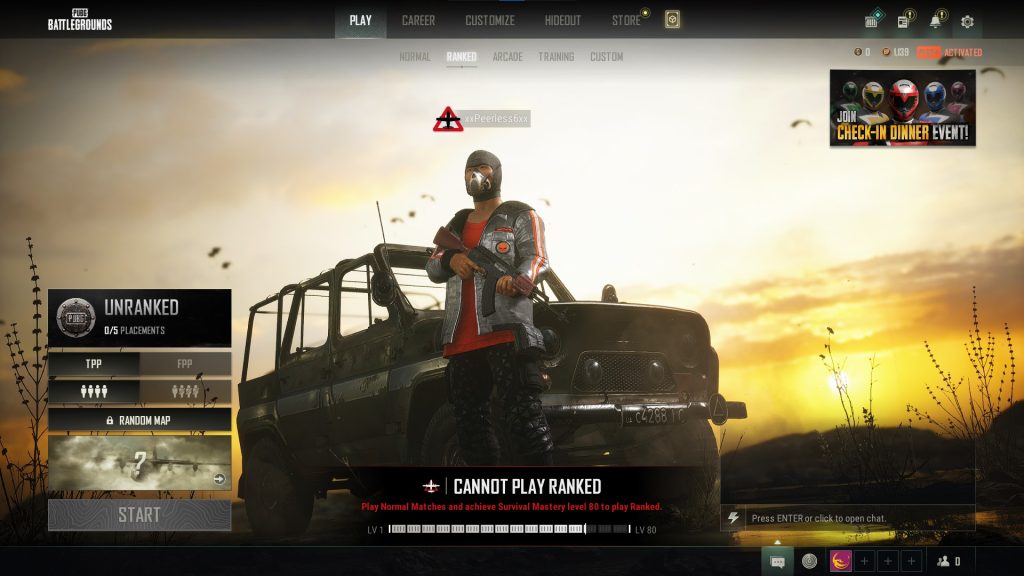 Disconnected from the server issue can happen anytime during the game, and it can be a frustrating experience. This issue is usually caused by your internet service provider, network lag, intermittent internet connection, PUBG connection issues on a game server, or even a Windows firewall.
Here's what to do to fix connection issues on PUBG Battlegrounds.
Fix 1: Check for any PUBG Battlegrounds server issues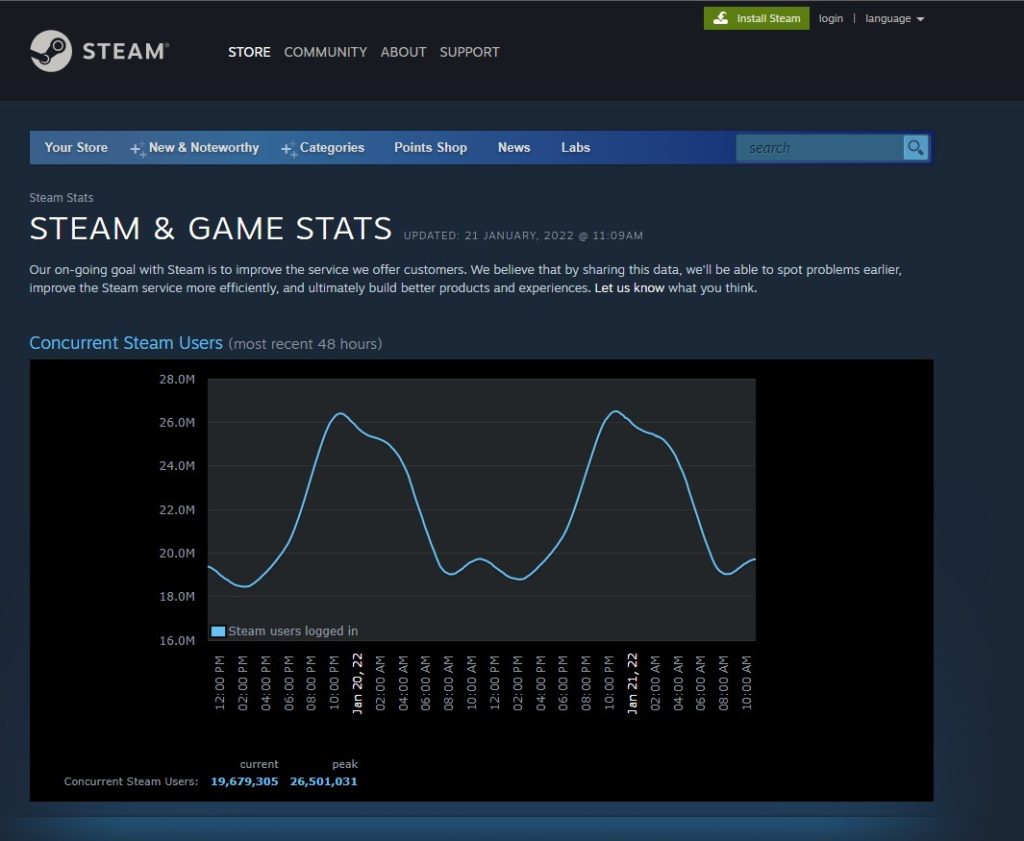 It is not unusual for the server to go down for maintenance purposes. It aims to make the game more enjoyable for players and to fix various bugs and glitches. If you're in-game, you will be disconnected from PUBG.
Checking the status of the Steam server is the first thing you should do.
Fix 2: Restart network devices
Your internet connectivity can sometimes be the source of the issue. Sometimes your router and modem aren't working correctly. If you're having problems with your internet connectivity, you should try rebooting your computer and network devices. A simple reboot is all you'll need. After you've rebooted your internet connection, this should usually resolve any PUBG connection issues.
Restarting devices
Turn off your computer.
Unplug your Modem and Router from the power source.
Wait for a minute then plug your modem and router back into the power source.
Wait until the lights turn back on
Turn on your computer.
Reconnect your computer to the internet.
Fix 3: Check your internet speed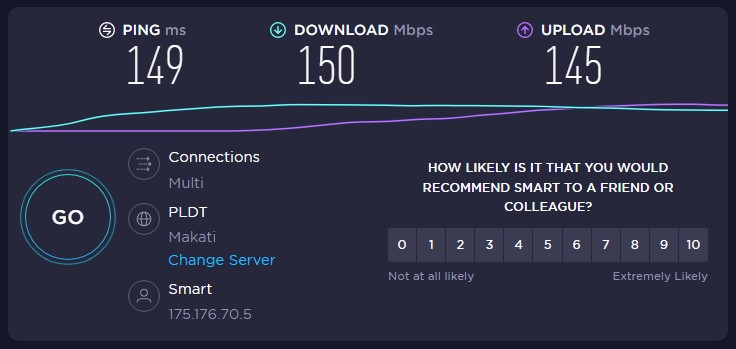 You will most likely be disconnected from the game if you have a terrible internet connection. Use online web tools like speedtest.net to check your internet speed. You should keep track of the ping, download, and upload results after the speed test.
For online gaming, the lower your ping, the better. Your upload and download speeds, on the other hand, will be set by the plan you've chosen.
Fix 4: Correct date and time setting for your computer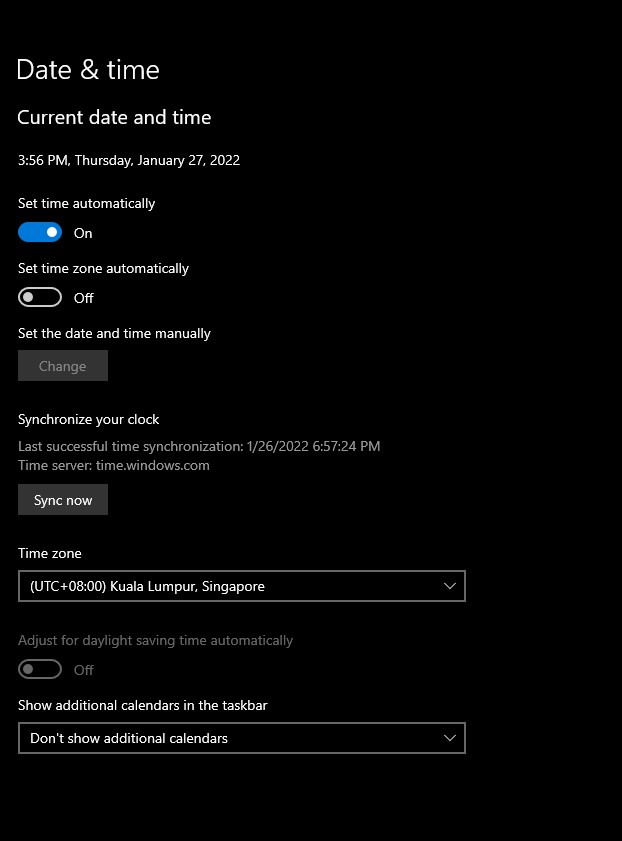 When PUBG is connected to the servers and if your computer has the wrong date and time, it will cause problems. You should set the date and time to automatic to avoid this.
Time and date
Type Date & Time Settings in the search bar on your desktop and then click the Date & Time Settings icon that appears in the results. Date & Time settings will open instantly.
Toggle the On Switch for Set Time Automatically.
Click Sync Now.
This will set the time zone on your computer.
Fix 5: Update network adapter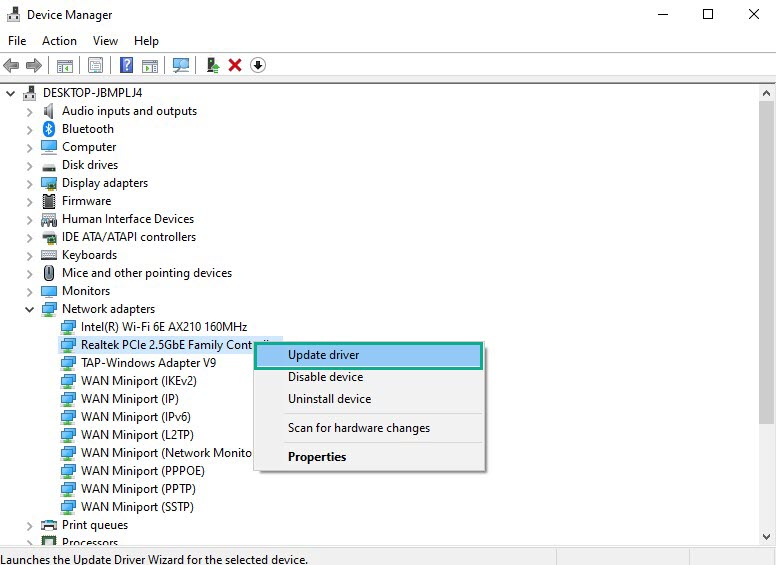 By updating the latest software version of drivers on your computer network adapter, you can increase the stability of your internet. Some network card manufacturers may also offer firmware updates to fix compatibility issues or other hardware concerns. You will need to upgrade your network adapter driver if it is outdated to have a stable connection when playing PUBG.
Latest version update
Type Device Manager in the search bar on your desktop and then click the icon that appears in the results.
Search for the Network adapters drop-down menu.
Choose Network Adapter. Right-click the adapter, and select Update Driver from the drop-down menu.
A dialog box should appear. Click search automatically for drivers.
Fix 5: Add PUBG as an exception to Firewall
Your Windows firewall may be preventing the PUBG from communicating with the servers, which is one of the reasons you are getting disconnected from the server. Check to see if PUBG is getting blocked by your firewall, and if it is, add it to the Windows firewall as an exception.
Windows firewall exception
Type Windows Defender Firewall in the search bar on your desktop and then click the Windows Defender Firewall icon that appears in the results.
Choose Allow apps to communicate through Windows Defender Firewall.
Scroll down until you find PUBG.
Check all boxes named PUBG.
Click the OK button.
Fix 6: Repair local files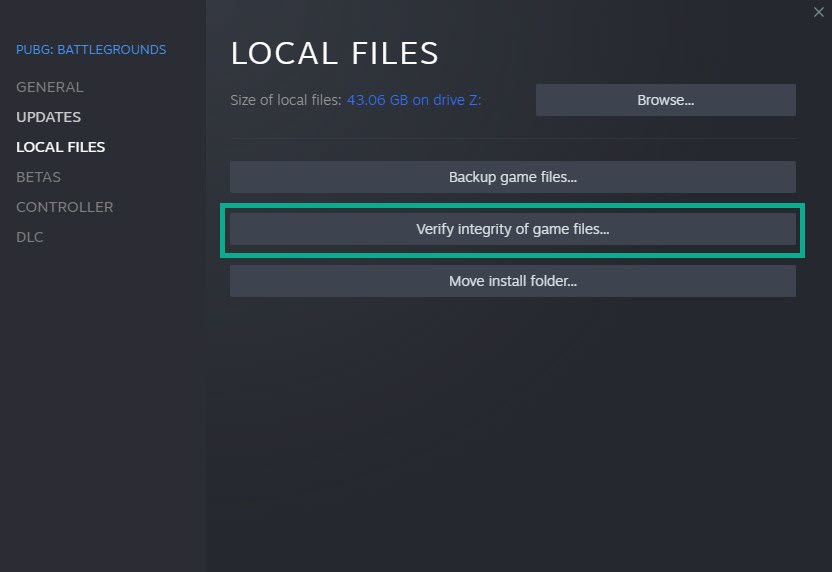 A corrupted file could be the source of the issue. You can repair this by using your Steam client to check the file's integrity. You can have the Steam client check and verify the local files of PUBG. If the files of the are corrupted, they will be replaced with new ones.
Verify integrity of local files
Reboot your computer and launch Steam launcher.
On your Steam launcher, click Library.
Right-click PUBG in your Library, then click Properties.
Click the Local Files tab and click the Verify integrity of game files.
Fix 7: Reinstall PUBG Battlegrounds
You must uninstall and reinstall PUBG if any previous fixes do not resolve the problem. Reinstalling PUBG will also give you a fresh start and resolve several issues of the game's bugs and flaws.
Uninstalling PUBG on Steam
Open the Steam client.
Go to the library tab.
Right-click on PUBG then click on manage then uninstall.
Select uninstall again to uninstall PUBG
Installing PUBG on Steam
Open the Steam client.
Go to the Library tab.
Right-click on PUBG then click on install.
Click next to proceed with the installation.
After installing PUBG, login to the game client and check if you still get any disconnection from server issues when playing PUBG on Steam.
Feel free to visit our YouTube channel for additional troubleshooting guides on various devices.