Due to lack of space, we only provide you three issues in this #GalaxyS7 troubleshooting page. We hope that the solutions, or rather recommendations, will be helpful for our Android community.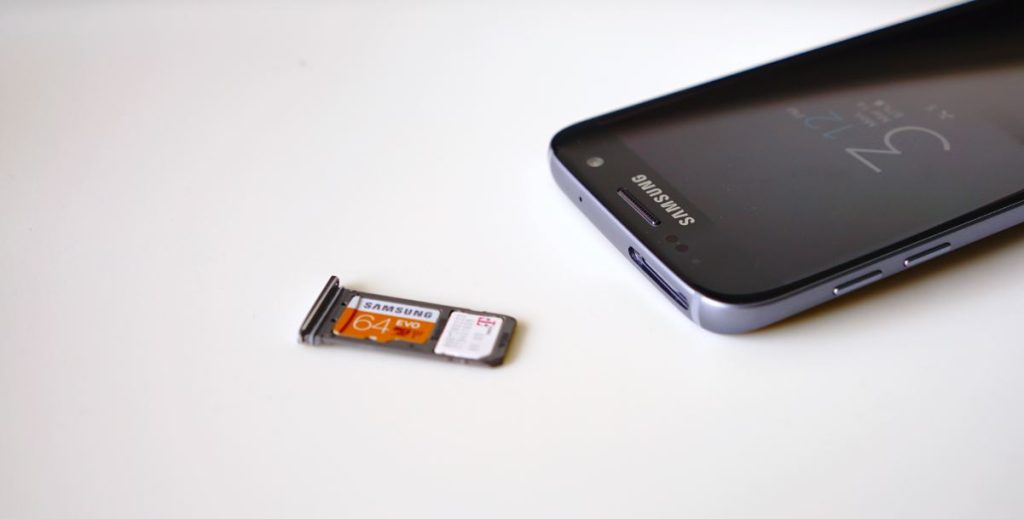 Below are the topics covered in this material:
If you are looking for solutions to your own #Android issue, you can contact us by using the link provided at the bottom of this page, or you can install our free app from Google Play Store.
When describing your issue, please be as detailed as possible so we can easily pinpoint a relevant solution. If you can, kindly include the exact error messages you are getting to give us an idea where to start. If you have already tried some troubleshooting steps before emailing us, make sure to mention them so we can skip them in our answers.
---
Problem #1: Galaxy S7 keyboard randomly resets itself
Hi. So my phone does a few annoying things. The first one is that sometimes the keyboard settings will randomly switch itself off. So autocorrect will stop working, the predictive text will turn off, and the continuous swipe will stop working. Each time I have to go back into settings and turn it back on. There is no "save" button once I've adjusted these settings so I'm unsure how to make it stay.
My other issue is that the audio will randomly turn itself down. And persistently. It will be working fine and then suddenly turn it down until it is muted, and when i turn it back up, it will instantly do it again. And eventually it will stop bugging.
But both of these things are driving me insane and I really hope you can help me figure it out.
Thanks so much! — Emma
Solution: Hi Emma. Issues such as these usually happen after updating an app or operating system. Sometimes, installation another app can result to minor issues with other apps. If you did an update or install anything before the issues started to appear, the first thing that you want to do is to wipe the phone's system cache. Try to follow these steps and see if they make a difference:
Turn off your Samsung Galaxy S7 Edge.
Press and then hold the Home and Volume UP keys, then press and hold the Power key.
When the Samsung Galaxy S7 Edge shows on the screen, release the Power key but continue holding the Home and Volume Up keys.
When the Android logo shows, you may release both keys and leave the phone be for about 30 to 60 seconds.
Using the Volume Down key, navigate through the options and highlight 'wipe cache partition.'
Once highlighted, you may press the Power key to select it.
Now highlight the option 'Yes' using the Volume Down key and press the Power button to select it.
Wait until your phone is finished wiping the cache partition. Once completed, highlight 'Reboot system now' and press the Power key.
The phone will now reboot longer than usual.
In many cases, wiping the cache partition is enough to bring everything back to normal. However, if nothing will change, your next step is to check if a thir dparty application is to blame. Thankfully, you don't need to check every app you've installed to do this troubleshooting. You can simply boot the phone in safe mode. This mode prevents all third party apps and services from running. If the issue won't occur in safe mode, that's an indication that one of them is to blame. Keep in mind that booting in safe mode as a troubleshooting will only cover third party applications. Apps that came with the phone when you first unboxed it are considered first party apps and thus, will continue to run even if you restart the device in safe mode. To boot your Galaxy S7 to safe mode, simply follow these steps:
Press and hold the Power key.
As soon as you can see the 'Samsung Galaxy S7 EDGE' on the screen, release the Power key and immediately hold the Volume Down key.
Continue holding the Volume Down button until the device finishes rebooting.
You may release it when you can see 'Safe mode' in the bottom left corner of the screen.
Finally, nothing appears to change even when your S7 is in safe mode, don't hesitate to do a factory reset. Kindly refer to the steps below.
Problem #2: How to prevent Galaxy S7 losing data stored in SD card
I have a brand new Samsung Galaxy S7. I ordered a Sandisk 16GB micro SD card and transferred the data from my nearly full 2GB memory card to this new Sandisk one. I did that this morning, and this evening when I was browsing through my gallery I noticed done pictures were half showing. I thought this was odd and restarted the gallery, but the same thing happened. I clicked on the half creaked picture and the gallery then shut idled down saying that it "stopped working." I then restarted the phone.  
After restarting my phone, I went back into my gallery and there were no pictures whatsoever. I went into settings and storage and the memory card was not showing. All it says was "mount memory card" which I clicked but nothing happened. I then removed and re-inserted the memory card and it now says "blank memory card/formatting issues" and it had said that every since. I even tried it in my old mobile phone.  
I have tried using the adaptor and pouring it into my laptop and netbook but nothing loads up in my computer. 
Now I'm stuck with what to do and I'm worried I've lost my data. — Amir
Solution: Hi Amir. If other devices, that is other smartphones or computers, don't read the same SD card either, you're out of luck. That means that the said SD card has become unreadable, most probably due to file corruption. The problem is that there's nothing that you can do about it. A corrupted SD card can not be fixed and the only way to use it again is to reformat it. Of course this means wiping whatever traces of bits are there in the uncorrupted sectors. Right now, the best thing that you can do is to condition yourself to accept the fact that your data are gone.
If you want to attempt file recovery though, make sure that you stop using the SD card right away to prevents files from being overwritten.  You then want to search for third party file recovery services online that may help you. We don't know a particular third party file retrieval service so it's your call. The thing about file recovery though is the fact that there's no 100% guarantee that you'll get what you want. If you think the contents are worth the time, effort, and ultimately, money, then go ahead.
Right now, the best thing that we can impart to you is to teach you how to prevent this situation from happening in the future. Technically, a corrupted SD card means the said storage medium has ceased to function properly, resulting to it becoming unreadable. This means that it's dead and there's very little chance that its contents will ever be recovered. It is therefore very important to prevent SD card corruption from happening. Right now, there's no technology that can "fix" a corrupted SD card, if by fix you mean making it readable (by other devices) again. It is therefore worth anyone's effort to avoid the SD card from becoming corrupted. Most of the time, SD card corruption is due to human error so below are the basic things that you can do on your end.
Avoid interrupting a save when saving
This is a general principle that can be applied to all things digital. There had been countless tales of regret and sadness across the years from users losing precious digital memories and important data because of this. Sometimes, a smartphone or electronic device can take a long time to process and save data so making sure that you let your phone do its job is the key. Be patient when your phone tries to move or save files from one storage medium to another, such as transferring files from internal memory to an SD card.
Do not remove the SD card from a device without unmounting it properly
The option to mount and unmount as SD card in a Samsung device is provided to avoid SD card from getting corrupted. Make sure that you don't remove the SD card prematurely while your phone is still writing to or reading from it. In our hurry, we sometimes forget to unmount the SD card before removing it from our device. If you're lucky, doing so may not result to anything but should you realize it, make sure to create a backup of your files to another device as soon as possible.
Do not let your phone run out of gas
Sometimes, SD card corruption can happen if your phone loses battery power while it's trying to use the SD card. Keep in mind that your phone can access your SD card without you actively navigating to Settings or checking the Gallery app (which is often times what average users do to check photos, videos, etc). Some apps are kept in the SD card instead of being stored in the internal memory so the battery conking out all of a sudden can potentially kill the card. This is one of the common reasons why users suddenly find their SD cards becoming totally unusable, despite being new.
Format the SD card using the device it's supposed to work with
At other times, an SD card can suddenly become corrupted if inserted to a different device. If you are fond of moving SD cards from one device to another, there's a high chance of corrupting the said card in the process. Make sure that you format the SD card using the device it's intended to be working with to minimize the chance of file corruption.
Keep apps in internal memory
To further minimize the chance of corrupting as SD card, ensure that all apps are stored in the phone's internal memory. This will not only help lessen the risk of damaging the card when your phone runs out of battery often, but also to hasten loading time. Apps kept in internal storage loads faster compared to those stored in the SD card so it's a win-win situation for you. Your SD card can be used as a backup of photos and videos stored in the phone's internal memory.
Avoid saving to SD card when battery is low
This is often hard to do and mostly slip under our radar since we tend to forget our phone settings. In light with your situation though, we recommend that change all settings that allow the device to store to SD card automatically to prevent it from becoming corrupted. These settings include camera setup wherein you let the device store photos to an SD card, or other apps saving their cache and other files to the SD card. As mentioned, if your phone suddenly loses battery power while, say, saving or processing a photo, there's a high chance of it resulting to SD card corruption.
Don't be a fool to think SD card can not happen
Most of the time, an average user likes to think that while SD card corruption is a possibility, it cannot happen to him or her. Wrong! Any SD card, however expensive or "reliable" (as per their maker's advertisement) can become corrupted due to so many factors that can come into play. If you want to make your digital life harmonious, avoid the false thinking that your data is safe where it is right now. Always ensure that any important personal file or data is copied to another device. There's no guarantee that your phone's internal memory or SD card will work in the next hour or day or week. Always, always create a back up. We can't emphasize this enough. If you don't do this often, you only have yourself to blame if you suddenly find yourself grieving over irreplaceable data.
Problem #3: Moving files from Galaxy S7 to laptop
Hello. I have an S7 and have 2 issues with it. Since the beginning, I cannot seem to stay online when others in our house have no issues. Don't get it. 
The biggest issue I am having now is that my phone began to tell me that my memory was full and I needed to delete things. Not knowing much about computers or what to delete as I needed everything, I was awaiting my daughter to assist in removing/transferring photos etc (there was a lot) to a recently acquired laptop.  I started to do uploading (got the written instructions from my daughter) and was doing fine, uploading about 5-8 pictures at a time in case I screwed up, and then it froze and will not shut off or allow a reset. I am freaking as I need EVERYTHING on there (middle of a court case and evidence is on there). What can I do?
I didn't have assistance to do this before and apparently text messages from family members never got to me but didn't know that. I've had a stroke and have chemo brain from chemotherapy drugs so I have a difficult time understanding things at times. It is often hard to teach me unless it is written down and simplified. I don't know what to do and am a mess.  Can you help me?
I also was never shown how to transfer files to my computer now that I got one and all my notes either. I would owe you so much if you could help me out.  Thank you so much. — Tina
Solution: Hi Tina. We can't provide you the specific steps for both issues since we don't have important information to begin with in the first place. For example, for the first issue (connection problem), we need to know whether you're having an issue with mobile data or Wi-Fi. Giving us the error message or other useful information/symptoms would make it easy for us to isolate the true issue. We suggest that you visit Google instead and search for more specific troubleshooting for the issue you're having. You can type the problem description in Google like "mobile data issue Galaxy S7" or "Wi-Fi not working Galaxy S7" as a starter. Alternatively, you can also follow these two links from our previous posts to help yourself:
The same situation confronts us with the second or main issue you're having. We need to know whether you have a Windows laptop or an Apple device. Specific steps on how to move files from a Galaxy S7 can be found in this link: How to transfer files from Galaxy S7 to a PC.
If you have an Apple device or non-Windows laptop, go to Google website again and type the phrase like "transfer files from Galaxy S7 to Mac."
Keep in mind, almost everything can be found in the web as long you know how to enter the correct search word or phrase. If you'll be unable to follow online instructions by yourself though, consider asking help from someone who can.
---
Engage with us
If you are one of the users who encounters a problem with your device, let us know. We offer solutions for Android-related problems for free so if you have an issue with your Android device, simply fill in the short questionnaire in this link and we will try to publish our answers in the next posts. We cannot guarantee a quick response so if your issue is time sensitive, please find another way to resolve your problem. 
If you find this post helpful, please help us by spreading the word to your friends. TheDroidGuy has social network presence as well so you may want to interact with our community in our Facebook and Google+ pages.