A recent Pixel 4 leak, among the many, mentioned that the handset will pack an automatic car crash detection feature. While not a lot of details were available then, things are getting much clearer now. According to a new revelation by XDA, this feature will also see the renaming of the Emergency Information app available on Pixel devices.
The new renamed app, known simply as "Personal Safety", will automatically detect when you're in a car crash and start playing an alarm in maximum volume while also vibrating and showing a few options on the display as shown in the screenshots below.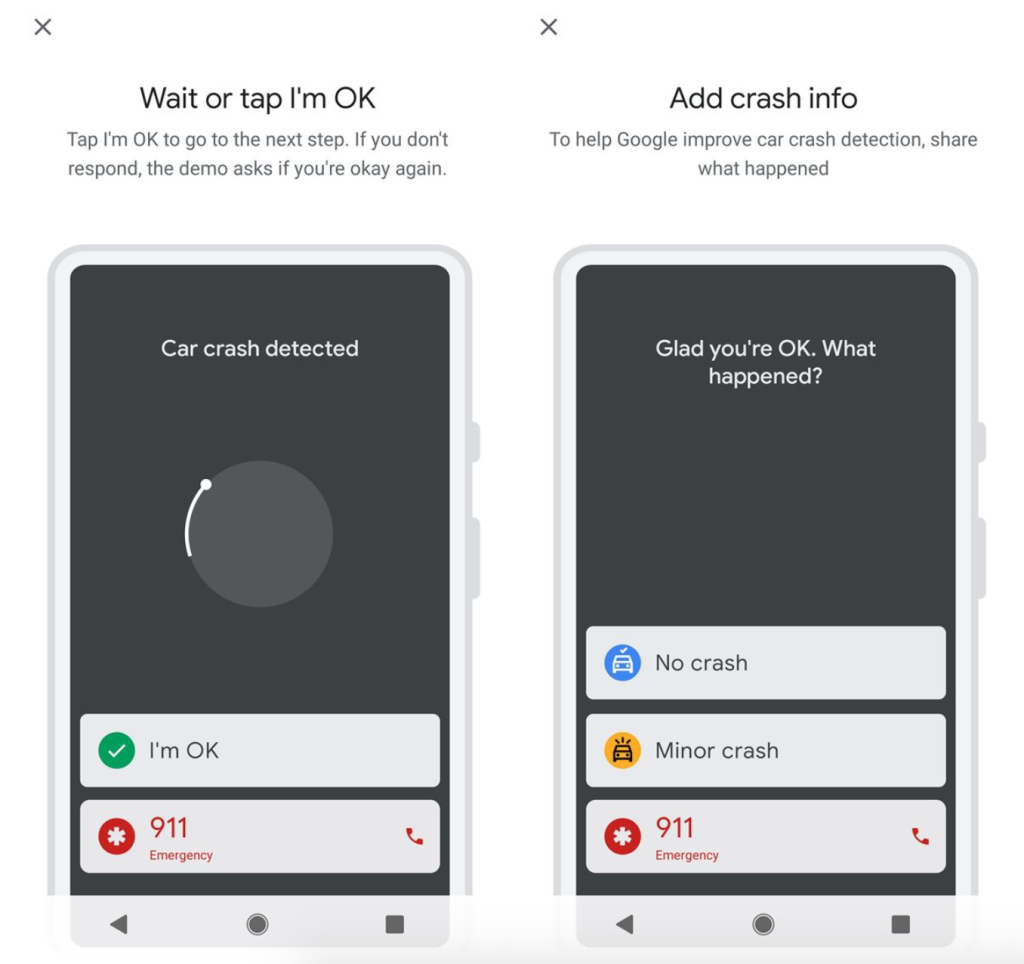 In case there's no interaction by the user, the app will automatically call 911 on their behalf, thus saving crucial time that could potentially save lives. This is an excellent feature and much needed for drivers, and it's good to see Google make something out of it. It seems like this may be limited to the U.S. initially, but should eventually make its way to the rest of the world.
So how does the phone know when you're in a crash? Well, it uses a combination of motion sensors, ambient audio as well as location data to help gather information. The app also includes the ability to send quick messages with location to your emergency contacts.
At the moment, it's still unclear if this feature will remain limited to the Pixel 4 or if Google will bring it to older Pixel phones as well. There's also no clarification on if there are any other requirements to make this feature work. The app should appear on the Play Store soon, but you're probably going to have to wait until the Pixel 4 release to get a detailed look.
Via: Android Police, XDA