The New World game won't connect issue can be caused by several factors, including a problem with the game's server, internet, compatibility issues, or obsolete network drivers, just to name a few. In this article, we'll show you how to fix the issue you're encountering with the New World connection error.
One of the most recent MMORPGs to hit Steam is New World. Developed and publish by Amazon games, Players in this game can choose between three factions: the Marauders, the Syndicate, or the Covenant. You can also gather materials for crafting, take control of settlements, interact with non-player characters to take a quest, and engage in player-versus-player combat (PVP) on the Eternal isle.
New World connection error on Steam?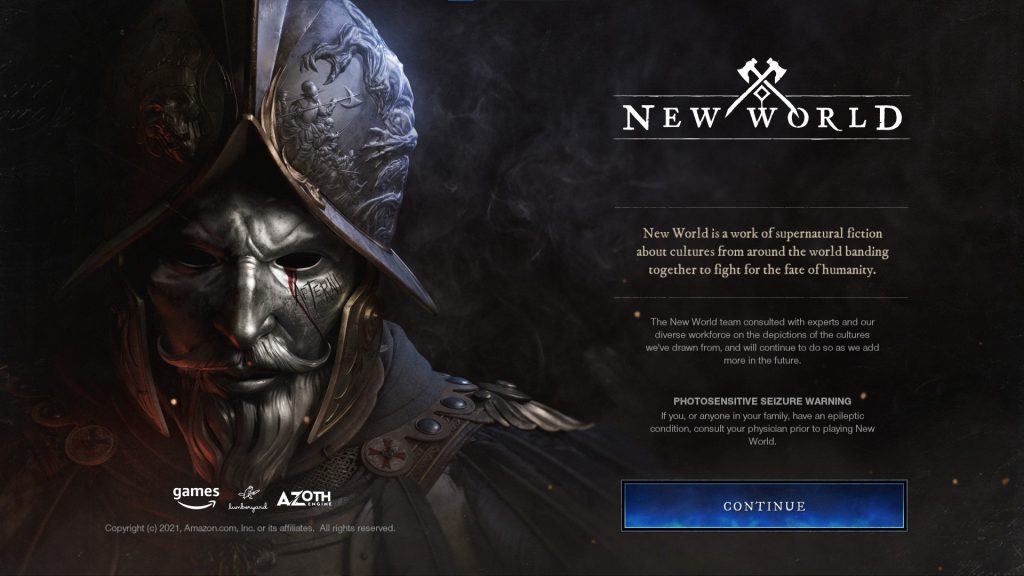 One issue you may have while playing New World on Steam is that the game does not connect. It can happen before the game, and it can be a frustrating experience.
The troubleshooting methods to the New World connection error are as follows.
Fix #1: New World server status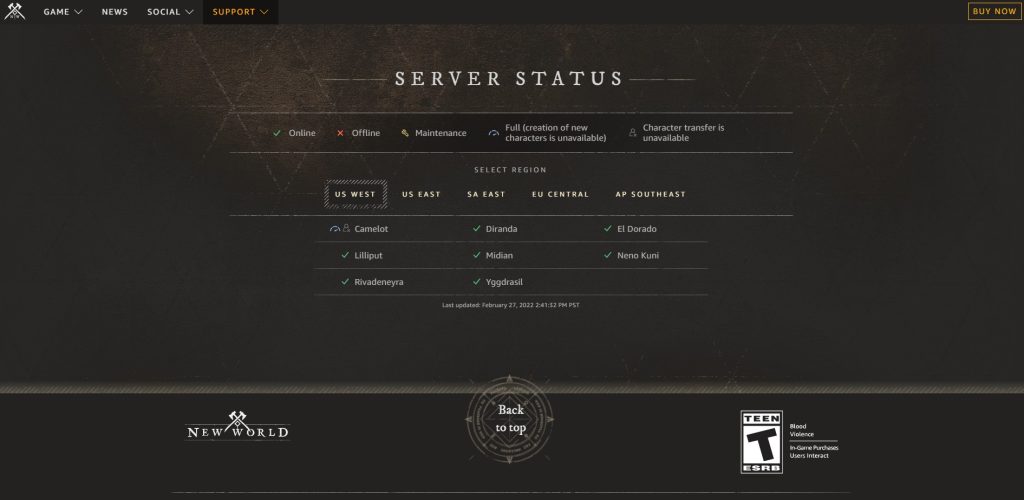 Server maintenance is a routine task. Its goal is to enhance the playing experience while also resolving a variety of difficulties and concerns. While the server is being maintained, you will be unable to connect to New World or get a server error message.
The first step is to check the New World server issues or server problems status at this link to see whether there has been an outage.
Fix #2: Internet connection status

You will be unable to connect to New World if your internet connection is unavailable. Check to determine if your computer has a good internet connection, which you can do by running a speed test from a credible source such as speedtest.net.
Whether your internet is slow, restart it and your computer to see if the problem is with your networking equipment:
PC and network connection
Turn off your computer.
Unplug your Modem and Router from the power source to restart the network devices.
Wait for a minute then plug your modem and router back into the power source.
Wait until the blinking lights turn back on.
Turn on your computer.
Reconnect your computer to the internet.
Open Steam, and Launch New World.
Fix #3: Windows Firewall
New World won't be able to connect to the server due to a problem with your firewall & network protection. Check to check whether your Windows firewall is preventing you from playing the game and if so, establish an exception for it to fix New World connection error.
Adding as an exception
Type Windows Defender Firewall in the search bar on your desktop and then click the icon that appears in the results.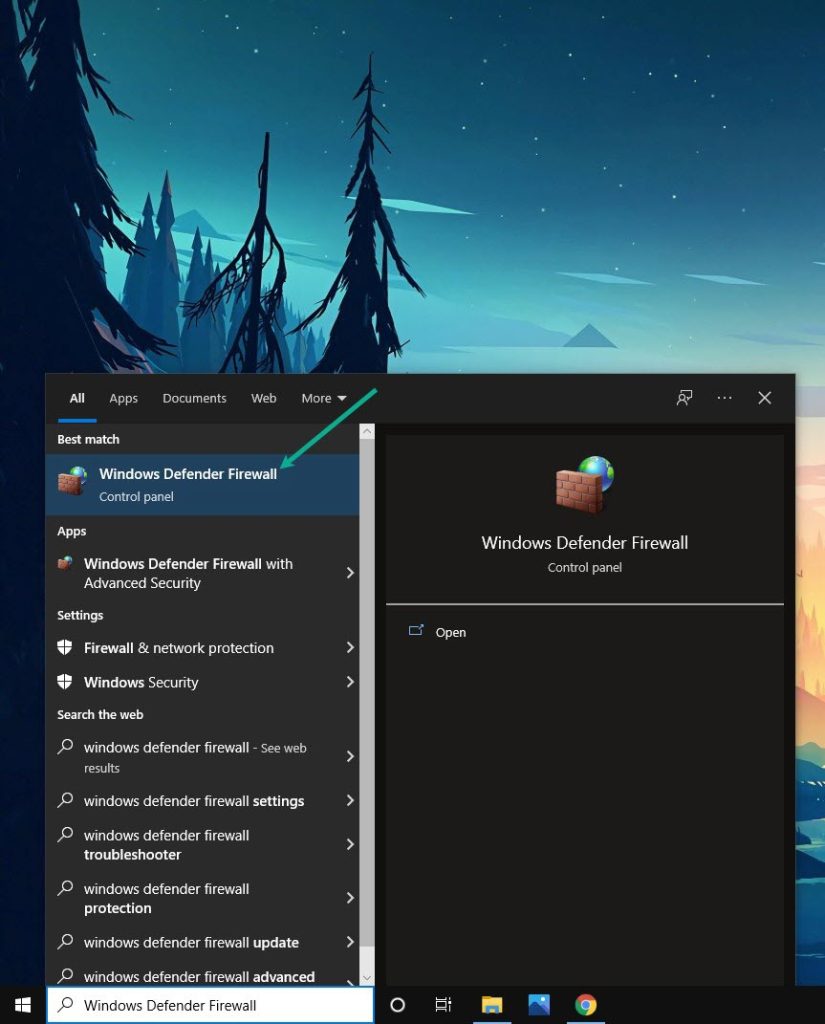 Choose Allow an app or feature through Windows Defender Firewall.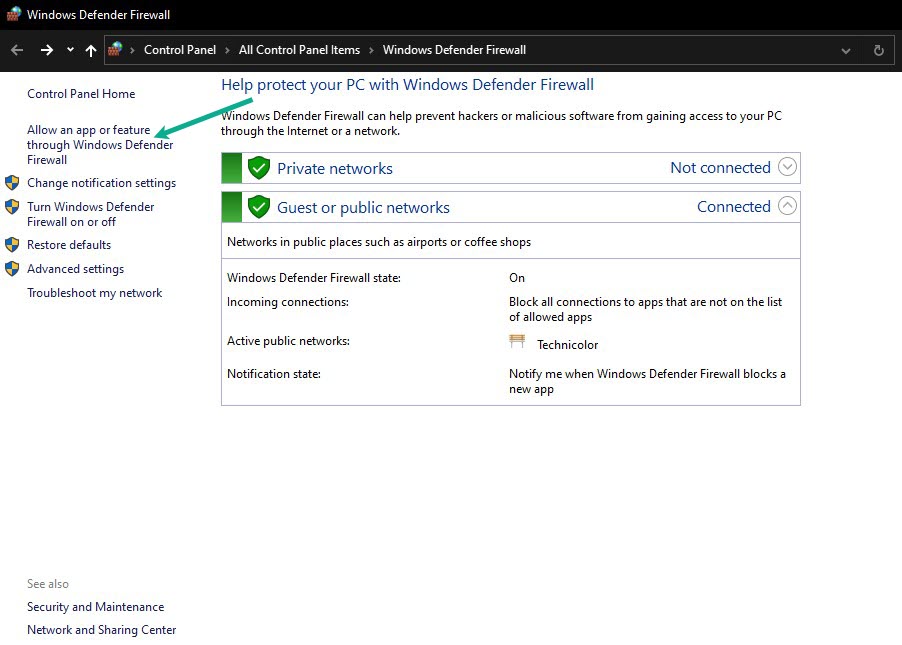 Scroll down until you find New World, then check all boxes named New World.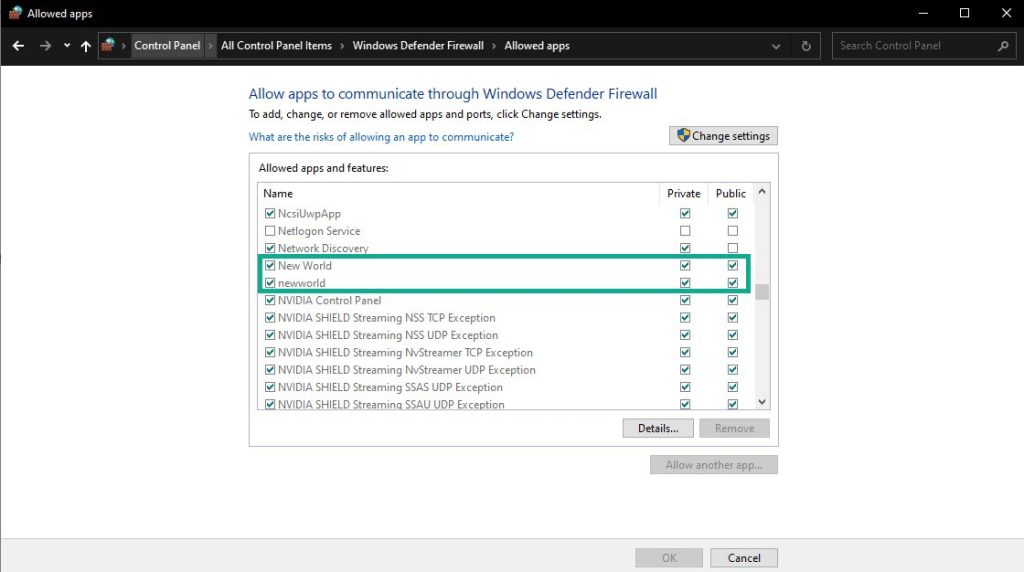 Click the OK button.
Fix #4: Change to ethernet

If your New World establish connection error, use an Ethernet cable to log in if you are using a wireless connection. A wired connection will boost your internet speed because wireless connections are more subject to interference and will have slow internet.
Fix #5: Network adapter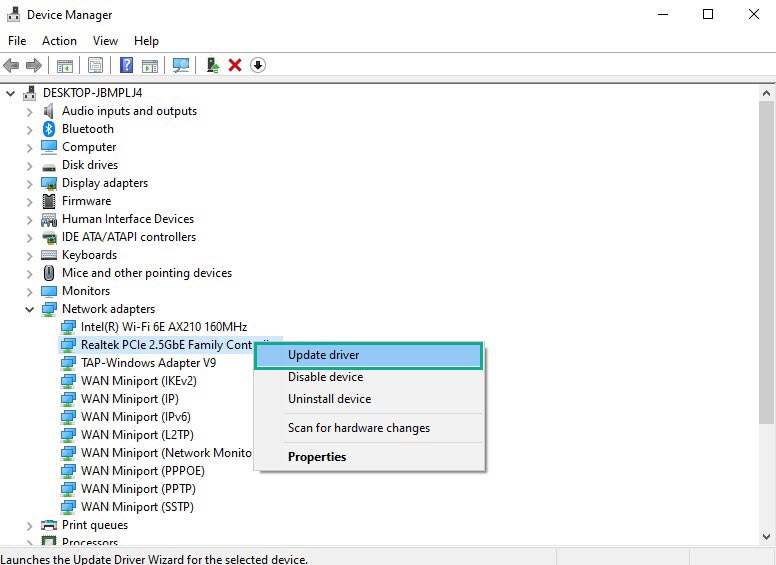 Update your network adapter driver to the latest version to improve your connection. These drivers updates are available on the manufacturer's website for your network card. If your network adapter driver is not up to date, you will need to upgrade it to have a reliable connection if you are having difficulty connecting on New World.
Network adapter update
Type Device Manager in the search bar on your desktop and then click the icon that appears in the results.
Search for the Network adapters drop-down menu.
Choose Network Adapter. Right-click the adapter, and select Update Driver from the drop-down menu.
A dialog box should appear. Click search automatically for drivers.
Fix #6: DNS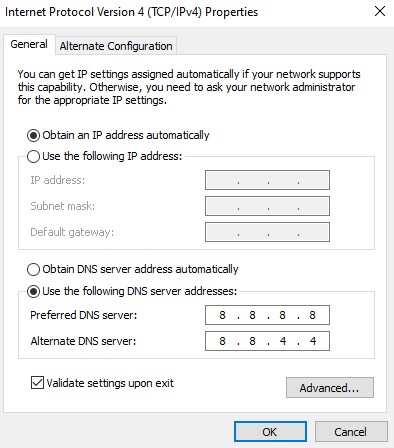 Changing the DNS settings on your computer can improve your connection with New World. The steps for updating your DNS are as follows:
Changing DNS
Type Control Panel in the search bar on your desktop and then click the Control Panel icon that appear in the results.
Click Network and Sharing Center.
Click Ethernet, Wi-Fi, or other connections that you are currently using.
Click Properties.
Click Internet Protocol Version 4 (TCP /IPv4) then click Properties.
Use the following DNS addresses:
PREFERRED DNS SERVER:
8.8.8.8
ALTERNATE DNS SERVER:
8.8.4.4
Check the check box beside Validate settings upon exit and then click OK.
After You have finished changing DNS you need to flush your cache:
Type Command Prompt in the search bar on your desktop and then click the Command Prompt icon that displays in the results.
In the Command Prompt window, type the following command and press Enter.
ipconfig /release
ipconfig /flushdns
ipconfig /renew
Fix #7: Date and Time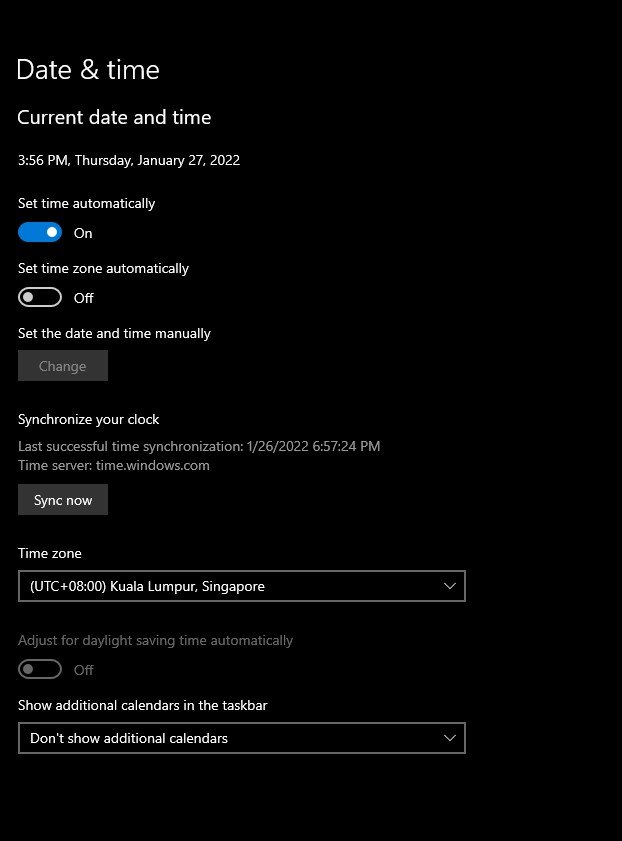 If you still having difficulty and cannot connect to the servers, check your computer's date and time settings if it is incorrect. Set the date and time to automatic to fix this if it is incorrect to avoid connection error and to establish connection on the game.
Changing date and time settings
Type Date & Time Settings in the search bar on your desktop and then click the Date & Time Settings icon that appears in the results. Date & Time settings will open instantly.
Toggle the On Switch for Set Time Automatically.
Toggle the On Switch for Set Time Zone Automatically.
Click Sync Now.
Fix #8: Verify integrity of game files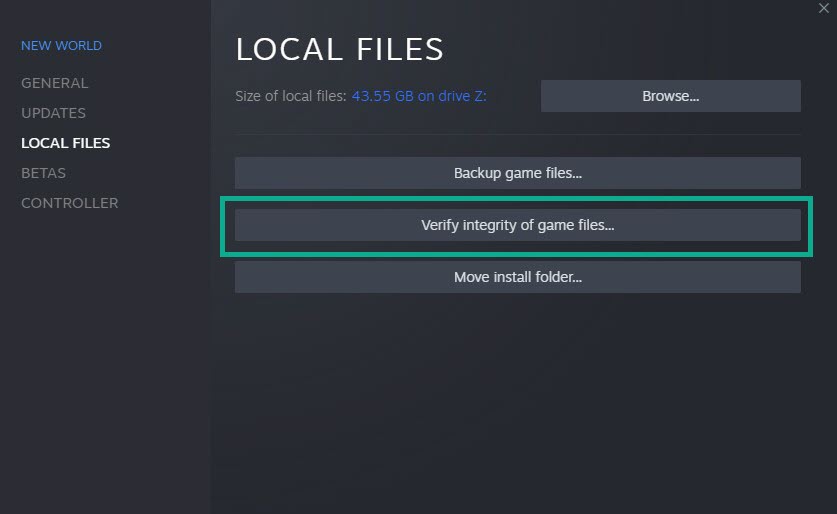 If the data in the files are corrupted, New World will not connect. To resolve this issue, use the Steam client to verify the integrity of the game file to establish connection and connect to server.
Verify integrity of local files
Launch Steam client.
On your Steam launcher, click the Library tab.
Click the Local Files tab and click Verify integrity of game files.
Any corrupted or missing files will be repaired immediately by the Steam client. Relaunch New World and check if you are still experiencing connection issues or server issue.
Fix #9: Reinstall New World
If none of the troubleshooting steps work, you must uninstall New World and reinstall it. Reinstalling New World will also provide you with a clean installation and will resolve many flaws and difficulties in the game.
Uninstall New World
Launch Steam
Go to the library tab.
Right-click on New World then click on manage then uninstall.
Click uninstall again to uninstall New World.
Install New World
Launch Steam.
Go to the Library tab.
Right-click on New World then click on install.
Click next to proceed with the installation.
After installing New World, the won't connect will be fixed.
The above steps are the following fixes for New World issue you are encountering.
Suggested Troubleshooting Guide:
Feel free to visit our YouTube channel for additional troubleshooting guides on various devices.