Have difficulty in updating or patching the New World game on your computer? This issue can be caused by several things, including an intermittent connection, a Steam server issue, drivers issues, or a corrupted game files, just to name a few. You'll have to go through a series of troubleshooting steps to get this fix.
New World is an open-world MMORPG with a 17th-century theme that is available for download only on PC. It has three factions and you can choose to join any of the three factions which are the marauders, syndicate, or the covenant. In this game, you can forge materials that will allow you to craft thousands of weapons, armor, and other goods, gain control over settlements, do group combat with other players and PVP combat.
Why is New World game not updating on my computer?
While playing New World on your computer, one of the problems you may face is not being able to download and install the most recent version of the game.
You need to take the following fixes in order to resolve the issue.
Fix 1: Verifying integrity of game files
When the data in the game files are corrupted, New World will not update. To fix this problem, you'll need to use the Steam client to check the game file's integrity.
Verifying game files
Launch Steam client.
On your Steam launcher, click the Library tab.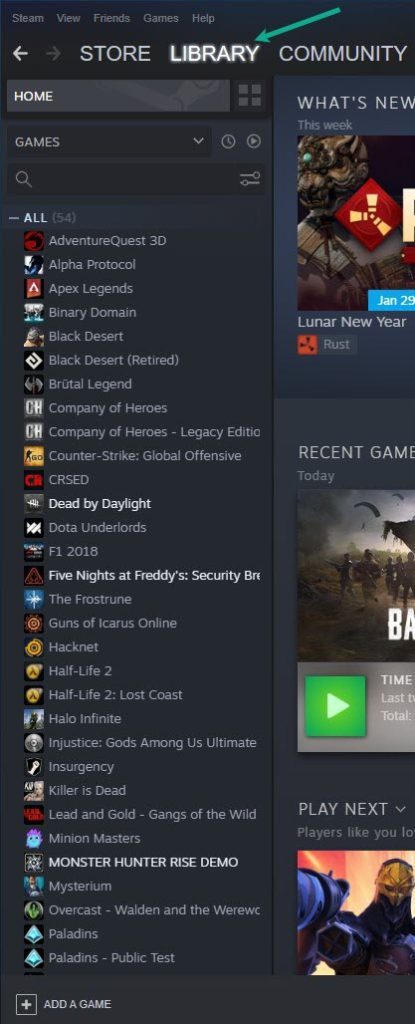 Right-click New World in your Library, then click Properties.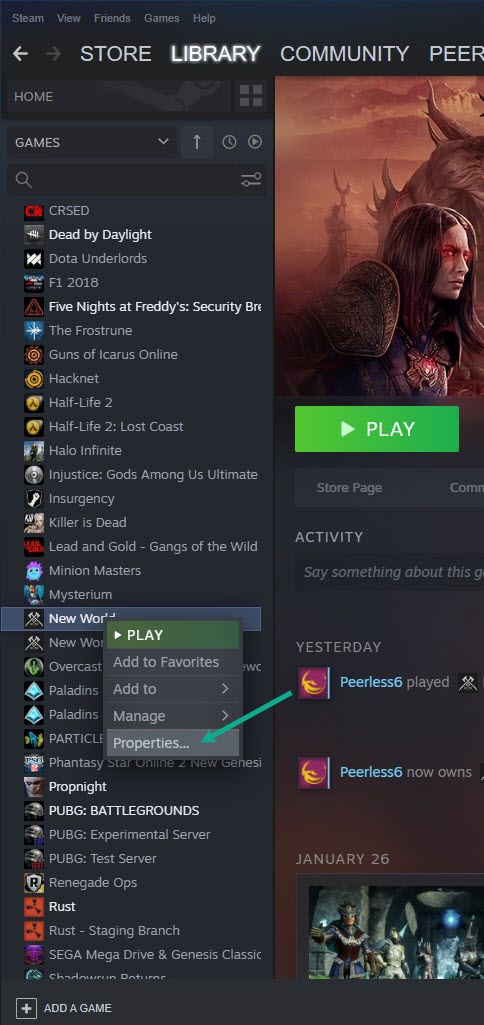 Click the Local Files tab and click Verify integrity of game files.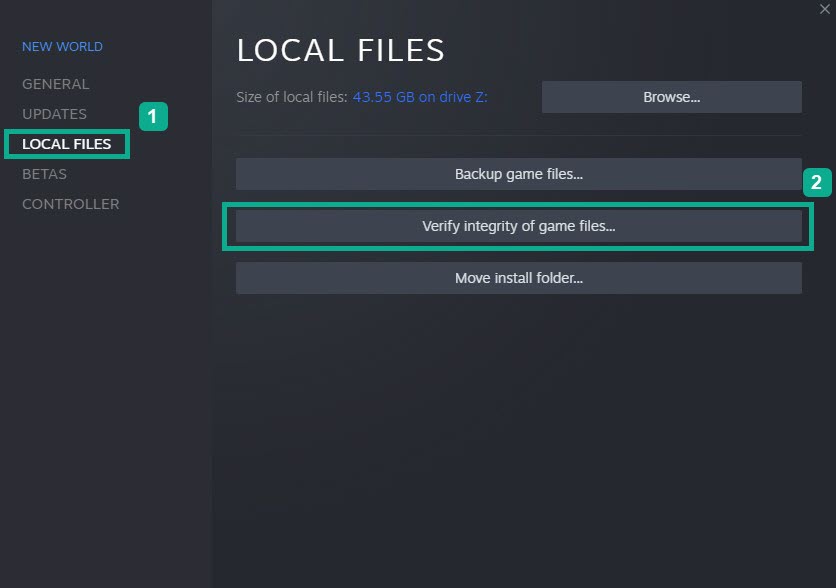 Steam will automatically fix any New World local files that are found to be corrupted or missing.
Fix 2: Check and restart internet connection

If your internet connection isn't working, you won't be able to patch or update New World. You must ensure that your computer has a decent internet connection by doing a speed test on one of the most known web applications, such as speedtest.net.
If you're having trouble connecting to the internet, make sure to try these steps to see if it's because of your network equipment:
Restarting connection and PC
Turn off your PC.
Unplug your Modem and Router from the power source.
Wait for a minute then plug your modem and router back into the power source.
Wait until the lights turn back on.
Turn on your PC.
Reconnect your PC to the internet.
Launch Steam.
Open New World.
Fix 3: Check Server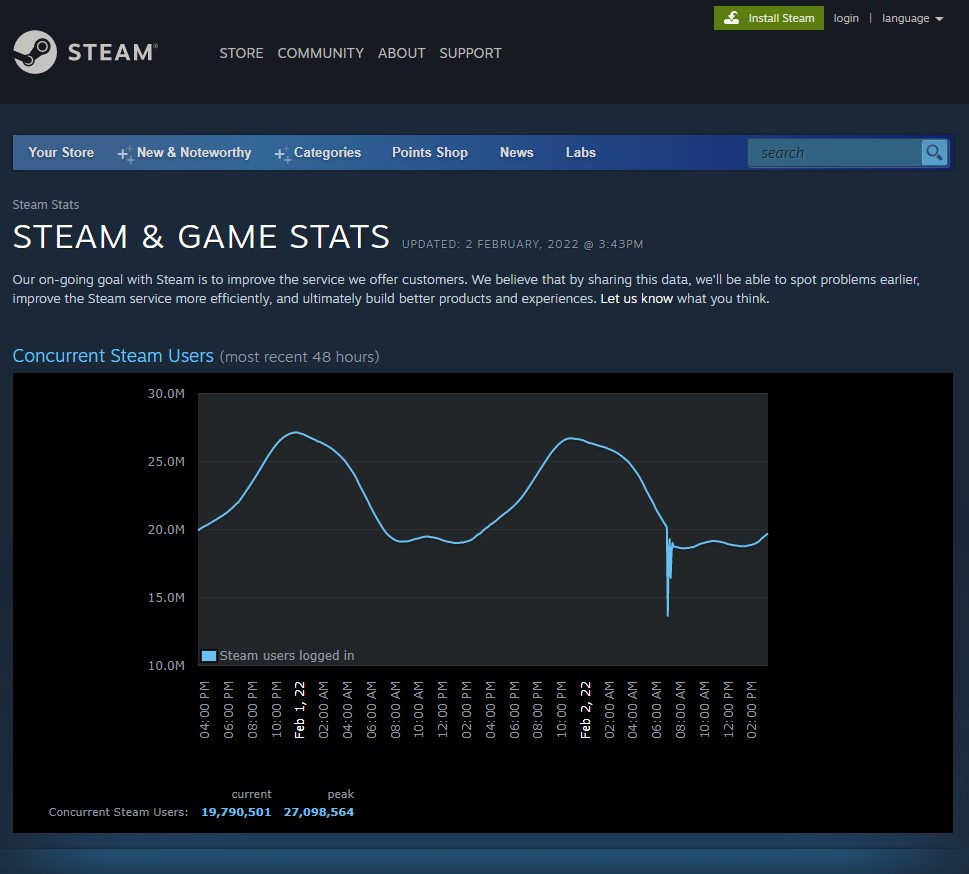 The next step is to check to see if the game servers are available if you have a good internet connection. If there is any maintenance or issues that have been reported, you will not be able to download the game to your computer.
This link will allow you to check the status of the game server.
Fix 3: Update network drivers
One of the most typical causes of the New World not updating is that your network driver is out of date. Your network card's device manufacturer will issue new drivers to improve on the older version and fix any problems that may present. It's always a good idea to try to keep your drivers up to date.
Updating network adapter
Type Control Panel in the search bar on your desktop and then click the icon that appears in the results.
Click Device Manager.
Search for the Network adapters drop-down menu.
Choose Network Adapter. Right-click the adapter, and select Update Driver from the drop-down menu.
Select Search automatically for drivers.
Windows will automatically try to search for the latest version of driver updates.
Fix 4: Windows system updates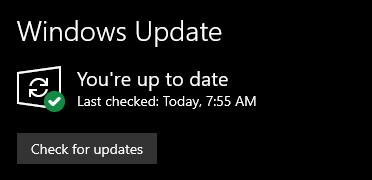 When running applications, programs, and games on non-updated operating systems, such as Microsoft Windows 10 or 11, there is usually a problem. To avoid any issues with the game, make sure you have the most recent Windows update installed.
Updating operating system
Click Settings.
Click Windows Update found on the bottom left side of the new window that appears. Click Check for updates.
If new updates are found then click on the Install now button.
After the updates have been installed, restart your PC and see if you can now download the game updates.
Fix 5: Clear Steam Download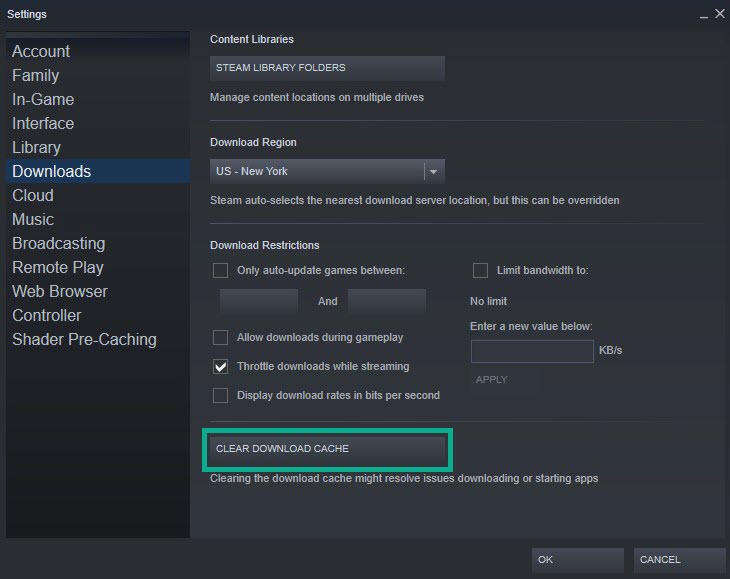 You can solve the game that won't update by clearing your Steam cache. Several issues related to the New World game file update can be solved by clearing the Steam cache.
Clearing Steam cache
Double-click the Steam icon on your desktop to open the Steam client.
On your Steam launcher, click Steam, then click Settings.
Click Downloads, then click Clear Download Cache.
This will clear the launcher's Download Cache.
Fix 6: Reinstall New World
If none of the following solutions work for you, you'll have to uninstall and reinstall the game again. A reinstall will resolve the majority of the game's bugs and flaws.
Uninstall New World
Open Steam launcher.
Go to the library tab.
Right-click on New World then click on manage then uninstall.
Click uninstall again to uninstall New World.
Install New World
Open Steam launcher.
Go to the Library tab.
Right-click on New World then click on install.
Click next to proceed with the installation.
After installing New World, the won't update issues will be fix.
Feel free to visit our YouTube channel for additional troubleshooting guides on various devices.