Samsung has scheduled an event on August 7 for the unveiling of the Galaxy Note 10. However, with still a few weeks left, we're being treated to premature leaks that tell us pretty much everything we need to know about the upcoming flagship. These images appear to be coming from Samsung and were revealed by tipster Ishan Agarwal on Twitter.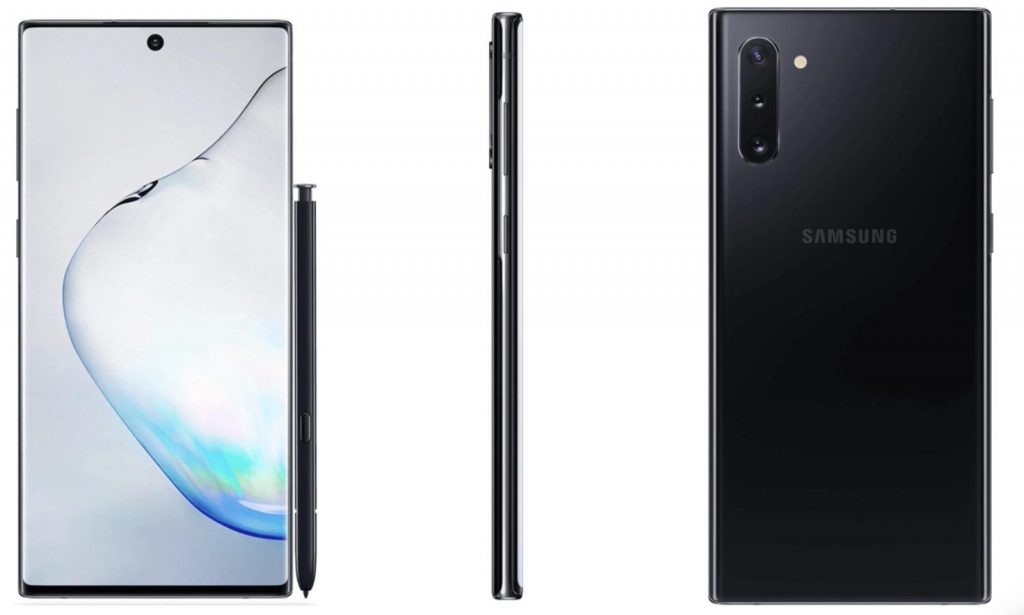 Among the most notable observations we can make from these images is the fact that the phone appears to be lacking a dedicated power button. With only the volume rocker and Bixby button visible, it's likely that Samsung has a worthy alternative for the power button. The images reveal a silver/blue variant along with a black variant, with the former being the more appealing of the two. The S Pen is on full display here, although it's hard to tell if there are any changes underneath the stylus.
The images also show a vertical triple camera layout, one upping Apple's vertical dual camera setup from the iPhone XS lineup. It's pretty clear, however, that the third sensor will have some tricks up its sleeve and won't merely remain a gimmick.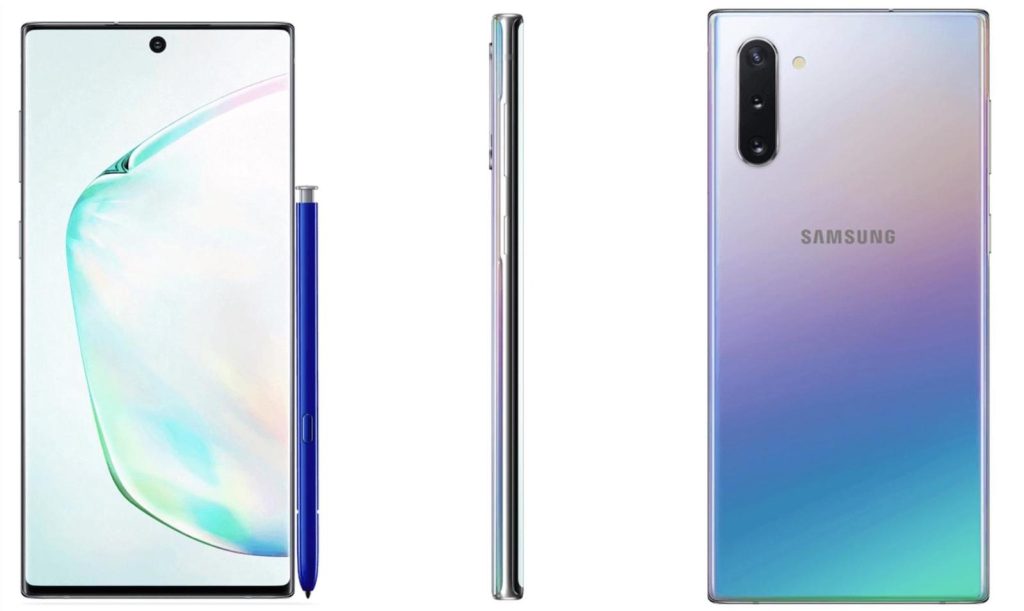 It has previously been reported that Samsung will ditch the 3.5mm headphone jack with this year's Note flagship and these images appear to corroborate that. With just under a month left for the big reveal, Samsung will desperately hope to keep some of the mystery alive on August 7.
Are there any features that you're looking forward to checking out on the Galaxy Note 10?
Source: @ishanagarwal24
Via: Techno Buffalo