YouTube has millions of viewers everyday. This means creating content now is easier than ever, especially when you have the best intro maker app. However, there are a few things to keep in mind before you start creating videos for an audience. Firstly, you will need the right tools to offer an introduction to your video, otherwise known simply as intros to your videos. While there are several ways to get it done using expensive software, there are a ton of inexpensive options that are definitely worth checking out for every creator.
So we have decided to list down some of the best YouTube intro maker tools you can try out in 2023. We're going to start off the list with a couple of apps that you can access on your phone, followed by websites that can help you build excellent intros for YouTube videos. So without waiting any further, let's have a look at the best intro maker app.
Best YouTube Intro Maker Tools
1) Quik
This is an app for Android that comes directly from the makers of GoPro. This means you will get all the essential tools to start off editing your YouTube videos, although the focus here appears to be on sport related footage, something that GoPro cameras are synonymous with. Think of this as a companion app to your GoPro. The best part is that since this is an Android app, you can simply add photos and videos from your gallery and let the app do its thing.
Users can also add music as well as text to their videos. To make editing better and more involved, the app also comes with 23 built-in themes to help you pick the right tone for your intro video. These themes come with their own transitions and effects. If it's a video where you're in motion, you can also add cool GPS stickers to your footage, which tells you how fast you were. Further, if there are voices in the footage, Quik will tone down the music and focus on the voices instead, which can be handy under certain circumstances.
Using the music of your choice on Quik can be quite tricky, however. While the app provides 100 songs by default, there is the ability to choose from your media gallery as well. Each video you create can have up to 75 photos or videos, allowing you to make the perfect video regardless of its duration. Since this is supposed to work as a companion app, Quik is offered for free on the Google Play Store. It has no ads or in-app purchases either. The best intro maker app works with smartphones and tablets running Android 5.0 or higher.
Download it now: here
2) Videoshop
This is yet another handy Android app that can easily get rid of all your video editing woes, especially if you don't have a computer at your disposal. Videoshop comes with a wide array of animations and effects that you can use on your intros. The app also comes with the ability to reverse videos or even slow them down for added effect. Customers will also be pleased to know that the app doesn't leave out any kind of watermarks on your videos, which is something that most creators look for.
Videoshop also comes with the ability to add your own voiceover to the edited videos, saving you some ample time in the entire editing process. Once you have the intro that you desire, the video can be uploaded directly to YouTube or share on other social media platforms out there.
While there are plenty of effects to choose from by default, not all of them are free. This app uses the freemium model, which basically means some animations and effects may require you to spend money. However, given that pretty much everything else is free here, we're not going to complain too much. The app works effortlessly, and is a great tool to create some exciting intros for your YouTube videos. The best intro maker app free version also comes with ads on board.
Download it now: here
3) Tube Arsenal
This is a relatively new entrant in the scene, but offers a comprehensive set of tools to help you get amazing intros for YouTube. It is basically a collection of preset intros that you can choose from. One let down here is the fact that not all templates are free. This means you will have to pay per template each time you like something. This might be slightly difficult for creators who are just starting out in the YouTube sphere, which makes us think that Tube Arsenal may be well suited for seasoned YouTubers.
There are also some hidden caveats for creators here, particularly the fact that you have to spend up to $4 more for 1080p intros. Most custom templates start from $9 and go all the way up to $15. However, for this price, you can be assured you're getting the best intro out there. Although the website can be slightly complicated to navigate at times, it certainly gets the job done. We suggest creators to check out particle-effect templates on Tube Arsenal, which can give your videos quite a unique intro.
All of Tube Arsenal works entirely online, which means you don't need to download a bulky software on your computer or phone to use this. The downside here is that there's no mobile app to make the search easier for users. Using Tube Arsenal requires no prior experience as it's pretty much an online marketplace for YouTube intro videos.
Download it now: here
4) Biteable
This is yet another freemium app that's worth checking out, especially if you want to edit video intros with minimal effort. There are plenty of intro templates on offer here, and the best part is that most of them are free. Of course, there's also the premium option which unlocks a few other templates to check out. This video tool is highly recommend if you prefer keeping your introductions simple and informative. There might not be a lot of flashy options here, which may not appeal to some creators. But with that being said, Biteable is extremely easy to navigate and comes with a wide range of choices, making this one of the simplest tools to use out there.
However, no service is without its limitations and Biteable is no different. Free users will have to get used to the company watermark on every intro. However, this can be bypassed if you subscribe to the premium subscription which starts from $99 per year, which is also one of the cheapest payment options for Premium users. One of the several perks of going premium is the fact that you get to select from over 85,000 templates. It is also worth noting that while Biteable can render 2D intros quite perfectly, the service lacks support for 3D, which may sway some creators from the service. It is recommended that the best intro maker app users try the free version first followed by the paid option to get a feel of the service.
Download it now: here
5) Filmora
Perhaps one of the most popular or well-known softwares out there, Filmora by WonderShare comes with a comprehensive set of tools to help you create your perfect video intro. Given its popularity, it's easy to decipher why it's also one of the best video editors out there. With Filmora, creators get a full fledged video editing suite, including motions and animations. While there are plenty available for free, you can always purchase them at will. Filmora also comes with a wide collection of music clips that can help you get started with the audio aspect of the video intro. Moreover, what sets apart Filmora is the fact that it also has an Android app (FilmoraGo) which can help creators edit video clips on the go.
As you would expect, Filmora is a comprehensive tool to edit videos of all lengths. This may make it slightly complicated for new users, although it doesn't necessarily require prior video editing expertise to use. While most of Filmora's features are free to use, the service is inclined on converting free users to paying customers with attractive features on offer. Subscription starts from $39.99 per year, although WonderShare is also kind enough to offer a lifetime license for $59.99, which is definitely worth considering for serious users. This applies to all versions of Filmora 9, which is currently on shelves across a variety of sellers.
Download it now: here
6) Flixpress
This is a widely popular service with millions of users from around the world. What makes it so appealing is the fact that it comes with multiple payment options offering something for everyone. In terms of features, there are comprehensive editing tools here, although it may be a little complex for new users. This also means that it is more focused towards business or enterprise users. If you're looking for just a few animations and effects, this app is probably not right for you.
While most Flixpress plans are paid, there's also a free plan, which is more than enough to get started on. This also gives you more flexibility with regards to the plan you choose eventually. However, the kind of app that Flixpress is, users will eventually be required to pay in order to keep using it. With a community of over 8 million users, Flixpress is no doubt one of the best video editor out there. There are best intro maker app monthly and quarterly plans to choose from, with the pricing tiers more suited for enterprise customers. But as you would expect, getting a state of the art software like this is never going to be free or cheap.
Download it now: here

7) iVipid
This is a simple yet effective tool to get attractive intros for your videos. However, the options may seem quite limited here, especially in comparison to other services. It follows an easy three step process to creating your videos, and the videos are easy to create and edit. You can even find some attractive effects here that mimic some big ticket Hollywood intros. Every video you create can be uploaded to the cloud and accessed at any time. Despite appearances, the app may lack some of the advanced features that some creators may be looking for.
But even then, for an easy to use option, iVipid serves its purpose really well. Unfortunately, there's no free option to choose from here. The website follows a credit system wherein you need a certain amount of credits to get started. Each user starts with zero, which means you will have to pay in order to start making your video intro. The intros are customizable and the catalogue is growing constantly, so there's always going to be more to choose from. Frankly, the credits system can be somewhat confusing for new users who may prefer a simple subscription option. Unfortunately, there's no iVipid app on the Play Store, so the website is your only option as of now.
This is an excellent website for those seeking a minimalistic YouTube intro finder. While professional creators may not find what they're looking for, new creators can always find something here. Be sure to check it out.
Download it now: here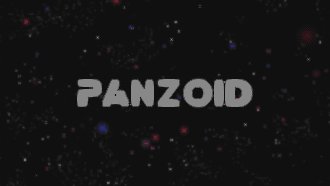 8) Panzoid
This is a pretty bare bones editing software, with the upside being the amount of editing options available for the users. Although the user interface may seem slightly outdated, it can help you find intros and even backgrounds for your videos. The website has three sections to choose from – Clipmaker, Backgrounder, and Video Editor. Panzoid is a community based service with several active members who are loyal to the website. So why is this app so popular even with such aging user interface and features? Well, it's completely free to use for everyone, which makes it accessible to everyone around the world.
Panzoid has a never ending supply of templates to choose from, so it's highly likely that you'll like something on the list instantly. One downside with this service is that some of the animation options are quite limited, which means you probably won't have the creative flexibility that you find on other apps. But as we've mentioned already, the fact that it's free makes up for all of these little inadequacies. It's also worth checking out the Discussions section on the website which allows you stay updated on Panzoid as well as its features. You can always engage with the community if there's something that you don't understand about the best intro maker app. It is recommended to sign in so as to save your creations for later perusal.
Download it now: here
9) RenderForest
Despite being somewhat new in the marketplace, RenderForest comes with an impressive set of features which has elevated it to among the best intro maker services out there. What makes RenderForest so good is the fact that users simply have so many templates to choose from. Given the number of options available, it's highly likely that you'll find what you're looking for on this app. The best intro maker app users also get extensive animation and effects options, so this may be the only tool you need to create the video intro you've been seeking. Best of all, RenderForest can be used for educational, personal or business use with templates to choose from accordingly.
While RenderForest has definitely covered all its bases in terms of features, it definitely isn't the cheapest option around right now. While there is a free option to choose from, the paid subscription plans are quite expensive and much more suited for professional video creators. So if you're just starting out as a creator and aren't looking to spend a lot of money towards video editing, RenderForest is probably not the best option for you. However, if you're a professional who makes high-quality videos frequently, RenderForest should definitely come across as an attractive option. The most comprehensive plan by RenderForest will set you back by $49 per month (billed annually). Strangely, this is the only plan that allows unlimited 1080p HD videos while other paid options come with a cap of 7 to 60 videos per month.
Download it now: here

10) Velosofy
This is an excellent option for those who are seeking a low cost alternative to Render Forest. However, Velosofy is quite limited in its approach compared to some other apps. Firstly, the templates will have to be downloaded onto your computer and then worked on. Since there's no editing on offer here, you will simply have to use your desktop video editing tool to include this in your YouTube intro. Before the download process begins, however, users can extensively edit the templates with the text of their choice.
The best part here is that Velosofy is completely free to use and can also be used for commercial use as long as you credit them. This shouldn't be a hard task since this can easily help you get started on that intro which is by far one of the most key aspects of any YouTube video. Velosofy works on user submissions as well, so if you're a creator of intros, you can easily submit a template on the site for the world to use. What this also means is that there's never really going to be a dearth of good templates to choose from on Velosofy. On the flip side, you may have to navigate through some of the less ambitious templates that have been submitted by users.
There's a random template selector option which helps you pick something out if you're too confused. Each day, Velosofy is update with new templates that appear on the Featured section of the home page. While the best intro maker app may not adequately quench your creative thirsts, it's a very good app to get started on.
Download it now: here
11) VideoHive
This app has an extensive library of stock footage and templates to choose from. The number is currently under a million, which is already plenty given that most users only need one or two at a time. What's striking to me about this service is the fact that it comes with a pay-per-template plan rather than a flat out subscription. This means you are only paying for the templates you choose, something that most video creators would be pleased to know. Once you have purchased the template, you're free to do as you please with it. You also get a lot of free stock footage to play around with, which can be great for intros.
While it may not be the most convenient video editing tool out there, VideoHive certainly gets the job done thanks largely to its huge collection of footage. By far this app has the most stock footage and templates that we could find, making it an instant favorite. The only downside here is that VideoHive doesn't offer extensive editing tools, although you can find multiple effects that are designed to work with Mac and Windows based video editing softwares. Given the amount of options on offer here, it's likely that you'll spend quite a while looking for the perfect video intro. Make sure you have a closer look at VideoHive.
Download it now: here
12) Fiverr
This is a slightly unconventional choice on this list, but for those looking to get things done the old fashioned way, Fiverr can be of great help. This app helps you find talent to create video intros or pretty much anything related to video production. You simply have to find the right person for the job who has already listed as available and take it from there. Bear in mind that you may still be required to provide your brand logo and any other text you may want to add. Designing jobs can be pretty expensive, so you can expect to find a wide range of proposals on Fiverr ranging from $5 to $300 depending on the nature of the job.
Users get to make a few revisions before they are required to purchase more gigs with Fiverr. This can be quite annoying especially if you're dealing with an unexperienced creator. Keeping this in mind, it's always recommended to only hire people with decent ratings and reviews from prior clients. While getting your animation done through Fiverr may not be the best option out there, it can be of great help for those who cannot find time to create or search for intros. Fiverr is available on the web as well as on mobile devices. Check out the best intro maker app.
Download it now: here