One of the most common problems that a lot of NBA 2K22 players are reporting now is the crashes. If you're experiencing crashing issues when playing NBA 2K22 on Steam, you've come to the right place.
How to fix NBA 2K22 crashing on Steam?
If you are unable to play NBA 2K22 either in offline or any online modes, there are a number of possible reasons for that. We'll show you the things that you need so you can get back to gaming as soon as possible.
Fix #1: Install game updates.
If you barely have time to play the game online and you stick to offline modes all the time, you may have an outdated game client. Although Steam automatically updates your games whenever you go online, it can be set to not download updates unless you do it manually. It is in this situation that you may end up having an outdated game.
Make sure that you check NBA 2K22 to see if it needs updating this time. To do that, just go to your games library and update the game from there.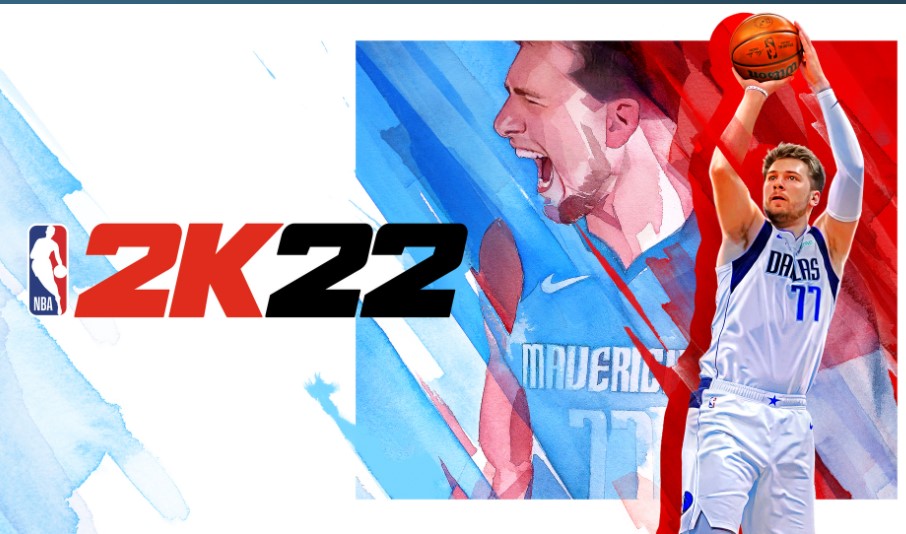 Fix #2: Check if your PC can run the game.
If it's your first time to install and play the game on your PC but it keeps crashing on you, it's possible that your machine can't support it. Be sure to check if your hardware meets the minimum system requirements of NBA 2K22 below:
OS: Windows 7 64-bit, Windows 8.1 64-bit or Windows 10 64-bit
CPU: Intel® Core™ i3-2100 @ 3.10 GHz / AMD FX-4100 @ 3.60 GHz or better
RAM: 4 GB
GPU: NVIDIA® GeForce® GT 450 1GB / ATI® Radeon™ HD 7770 1GB or better
DirectX: Version 11
If any of the important hardware components do not meet the specifications, make sure to upgrade them first before you do the rest of the solutions in this guide.
Fix #3: Get the latest graphics drivers.
Keeping the software environment of your PC updated, particularly the drivers, is a simple yet important part of keeping bugs away. Be sure to check if your Windows OS and other software needs updating at this time. More importantly though, you want to ensure that your graphics drivers are all up-to-date. Having outdated drivers is one of the main reasons why games crash.
In order to make updating drivers as easy and convenient for many, hardware makers like NVIDIA and AMD also provide a special software companion to update. For example, if you have an NVIDIA GPU, you can install the NVIDIA GeForce Experience so it will automatically check for updates for your card.
Fix #4: Disable other applications.
If you're running other applications when playing NBA 2K22, one of them may be the reason for the crashes. Try to see if the crash continues when no other application is open or running in the background. What you want to do is to disable everything including any security software. If NBA 2K22 works fine with that, then you can start the process of identifying which of your other apps is causing the crashes.
Fix #5: Verify the integrity of game files.
Game files may sometimes become corrupted for whatever reason. To ensure that your NBA 2K22 game data are intact, you can use the Steam Verify tool to scan them. Here's how to do that:
On the Steam application, select the Library tab.
Right click the game you want.
Select Properties.
Choose the Local Files tab.
Select Verify Integrity of Game Files to begin the repair process.
Run the game to check if the issue has been eliminated.
Fix #6: Delete old saved game.
If NBA 2K22 is crashing only when you try to play any offline mode, it's possible that you may have a corrupted saved game. Some players are reporting issues with their offline MyCareer saved game so if you are too, consider deleting the old save and start the game anew. While this may not be ideal, especially if you've already invested time, effort, and money (VCs), it's the only way out if you want to continue enjoying the game.
Fix #7: Disable Steam overlay.
Some players have reported crashes when they enable the Steam overlay feature when NBA 2K22 is running. Thankfully there's an easy solution for the problem and that is to simply turn it off. Try to disable it and see if that will fix the crashes on your end as well.
Fix #8: Delete and reinstall.
The last thing that you can do in this case is to reinstall NBA 2K22. You need to do this if none of the solutions above has helped fixed the crashes.