A number of causes can cause the Model Builder to crash. A software issue, an outdated graphics driver, corrupted game files, or compatibility issues like your computer not meeting the minimum requirements could have all contributed to the crash. Several troubleshooting steps are needed to fix the crashing issue.
Model Builder is a casual simulation game that is available on the Steam store. Model Builder is the newest trend in simulation games, you unleash your creativity, and create models that are amazing to look at. Your models should be cut out, assembled, painted, and then customized. Build everything from miniatures to tanks to ships to planes. To add to your toolbox, sell your creations for a profit. Make breathtaking, enormous scale models that the entire world can admire.
Follow in your grandfather Stan's interesting footsteps as you uncover historical mysteries, accept commissions, and compete in contests to get to the rank of master model maker. There are many options for what you may assemble, and after you're done, there are a ton more things to unlock. Post-release updates will likely include many more hours of entertainment. Select the model you wish to make, enjoy the delight of cutting out the model pieces, build your model piece by piece, and add finishing touches to make it ready for painting.
All the tools you need to put together and polish your outstanding models are at your disposal. You can follow the instructions carefully, or you can customize the model and make it your own. Using a variety of paints, an airbrush tool, or applying with great detail, and finishing it off with some striking decals. Once your model is finished, the work is not over. In PhotoBooth mode, you may create a scene, place your model on various backgrounds, add amazing effects, and enhance their appearance.
Model Builder crash error message? Here's how to fix it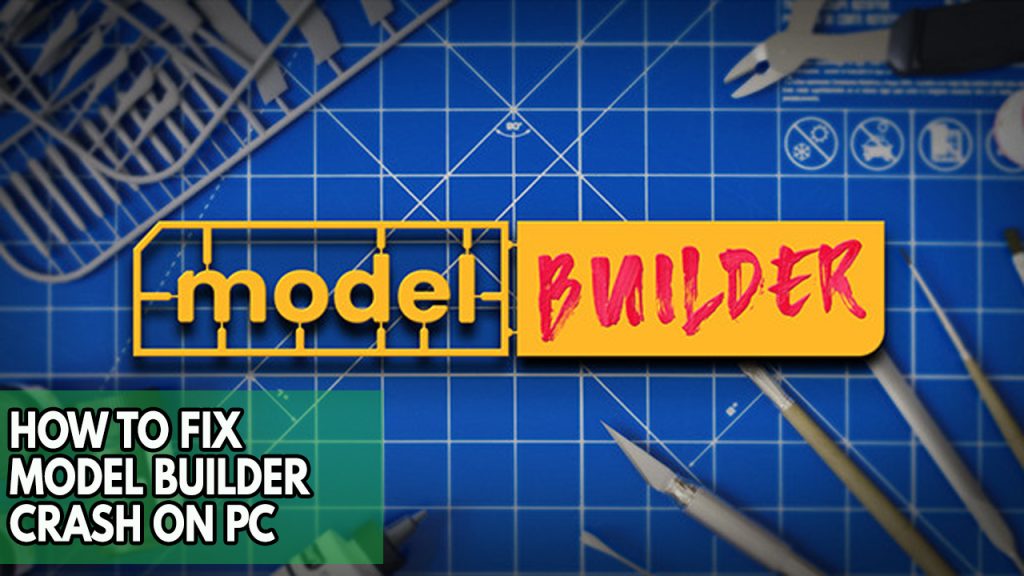 Any time you play Model Builder. The likelihood of a game crash exists. This happens to some gamers when there is a lot of action on the screen while they are playing. As there are numerous possible explanations for this issue, you must ascertain its root.
Fix #1 Check Model builder system requirements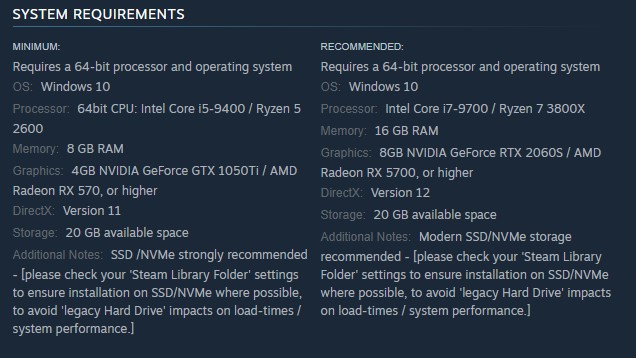 To begin, determine whether Model Builder is compatible with your PC. On the game's Steam store page, there is a list of Model Builder's required and advised system specifications. To play the game properly, make sure your PC meets the system requirements.
Minimum system requirements
OS: Windows 10
Processor: 64bit CPU: Intel Core i5-9400 / Ryzen 5 2600
Memory: 8 GB RAM
Graphics: 4GB NVIDIA GeForce GTX 1050Ti / AMD Radeon RX 570, or higher
DirectX: Version 11
Storage: 20 GB available space
Additional Notes: SSD /NVMe strongly recommended – [please check your 'SteamFolder' settings to ensure installation on SSD/NVMe where possible, to avoid 'legacy Hard Drive' impacts on load-times / performance.]
Recommended system requirements
OS: Windows 10
Processor: Intel Core i7-9700 / Ryzen 7 3800X
Memory: 16 GB RAM
Graphics: 8GB NVIDIA GeForce RTX 2060S / AMD Radeon RX 5700, or higher
DirectX: Version 12
Storage: 20 GB available space
Additional Notes: Modern SSD/NVMe storage recommended – [please check your 'Steam Folder' settings to ensure installation on SSD/NVMe where possible, to avoid 'legacy Hard Drive' impacts on load-times / performance.]
Fix #2 Update drivers
The most frequent reason behind game crashes is an out-of-date graphics driver. Updating your graphics drivers will improve performance, fix Model Builder problems, and make the game more playable. On the website of the company that makes your graphics card, you can also manually download the most recent version of the drivers for your video card or graphics card.
Time Needed : 3 minutes
Updating drivers
Simply type Device Manager in the search bar on your desktop and then click the Device Manager icon that appears in the results.

This will open the device manager.


Click the Display adapters icon.

The list of display adapters will be expanded.


Right-click the dedicated graphics card you are using to play the game and then select Update driver.

This will allow you to update your driver.


Choose Search automatically for drivers.

This will search online for any new graphics drivers and automatically download it then it will install on your computer.

After you have updated the drivers, try to play model builder if it still crashes.
Fix #3 Update Windows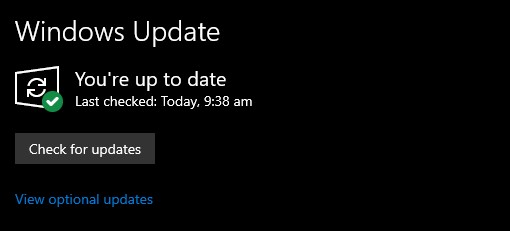 Ensure that the latest updates are installed on your computer. The Model Builder crash problem will be resolved by these updates, which will also offer performance improvements, security patches, and bug fixes. Downloading and installing the most recent update is advised.
Updating Windows
Step 1: Right click the Start button.
Step 2: Select Settings. This will open Windows settings.
Step 3: Select Windows Update found on the bottom left menu of the new windows that appears which will take you to the Update section.
Step 4: Select Check for updates.
Fix #4 Close background program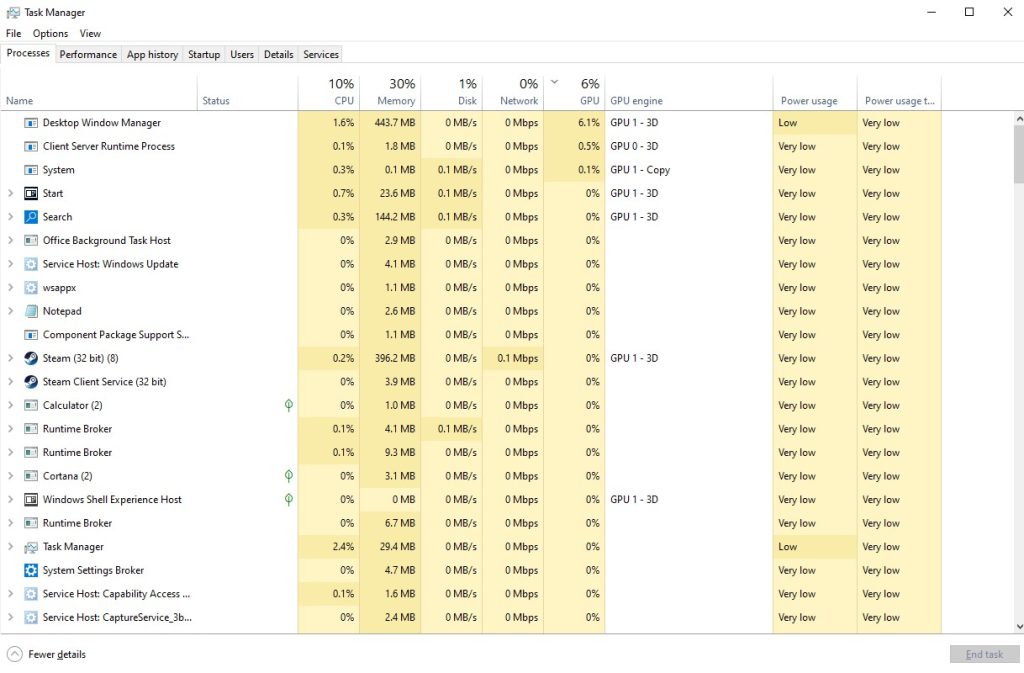 If you were playing Model Builder on your computer while another program runs in the background, such as your browser or word processor, was still running, this might have been the reason for the crash. To prevent game crashes, make sure the game has access to the entire capacity of your PC, including RAM and CPU. To stop the crashing issue, close these programs.
Closing background program process
Step 1: Right click on the Start button. This can be found on the left pane of the screen.
Step 2: Select Task Manager. This will open Task Manager.
Step 3: On the pop up window, Click processes tab. This will allow you to show the running program.
Step 4: Right-click on the running program then select end task in task manager. This will allow you to close unused program.
Fix #5 Check corrupted files or corrupted game files
Any time a game file in the Model Builder installation folder is corrupted or missing, the game will crash. Verify integrity of the game using Steam to see whether game file need to be fixed. To resolve Model Builder issues and repair game data, the servers will quickly download and install the different files that are corrupted and missing.
Verifying Model Builder
Step 1: Open Steam client.
Step 2: In your Steam launcher, click Steam Library tab.
Step 3: Find Model Builder then right-click and select Properties.
Step 4: Browse Local Files tab and click Verify integrity of game files.
Fix #6 Reinstall Model Builder
In the event that none of the above troubleshooting methods have worked, Model Builder may need to be uninstalled and then reinstalled. Other problems with Model Builder will also be resolved by reinstalling.
Reinstalling
Step 1: Run Steam launcher.
Step 2: Go to the Library
Step 3: Right click Model Builder then click on Manage then uninstall.
Step 4: Click Uninstall.
Step 5: Right click Model Builder then click on install.
Step 6: Click next to proceed with the installation