This troubleshooting guide will show you how to fix the NBA 2K21 stuck on loading screen and can't join any match. There are a lot of possibilities to consider for you to be able to fix this problem. So continue reading to learn more.
When a game on Xbox gets stuck on the loading screen, it's a sign of a possible server-related problem. Although it can also be due to an unstable Internet connection, wherein the console can't communicate properly with the servers.
There is also a possibility that it's caused by some corrupt game files that are saved locally. As soon as you encounter this problem, you should try some troubleshooting procedures to know why it happens.
So if you're one of the NBA 2K21 gamers that bugged by this problem while on Xbox Series S, here are the things you should do:
Fix #1: Stop the game and restart your console
Before anything else, it's better to force stop the game and refresh the memory of your console. Most of the time, this will save you from the hassle of troubleshooting your device, most especially if the problem started without apparent reason. So try doing these steps and see if the problem gets fixed: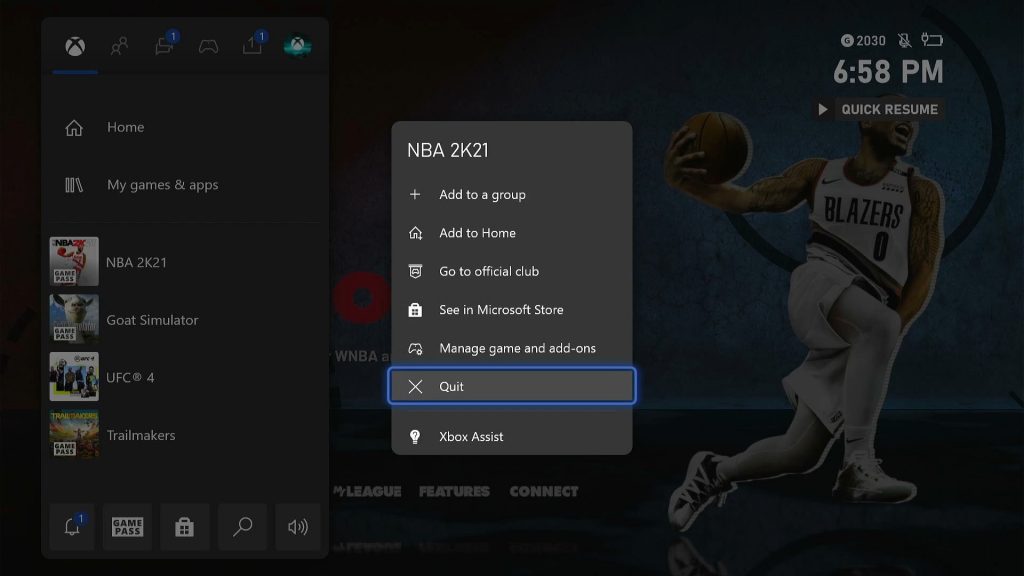 Press the Xbox button on your controller.
Highlight the NBA 2K21 and hit the Menu button.
Highlight Quit and press A to close it.
Now press and hold the Xbox button until the Power center shows.
Highlight Restart console and press A.
Select Restart and then wait until the reboot is finished.
After doing such a procedure and NBA 2K21 still gets stuck on the loading screen, move on to the next solution.
Fix #2: Check NBA 2K server status
Server maintenance and other related issues can result in problems like this. So if the first and second solutions fail, what you have to do next is to check the NBA 2K server status. They have a web page that shows you the status of its services.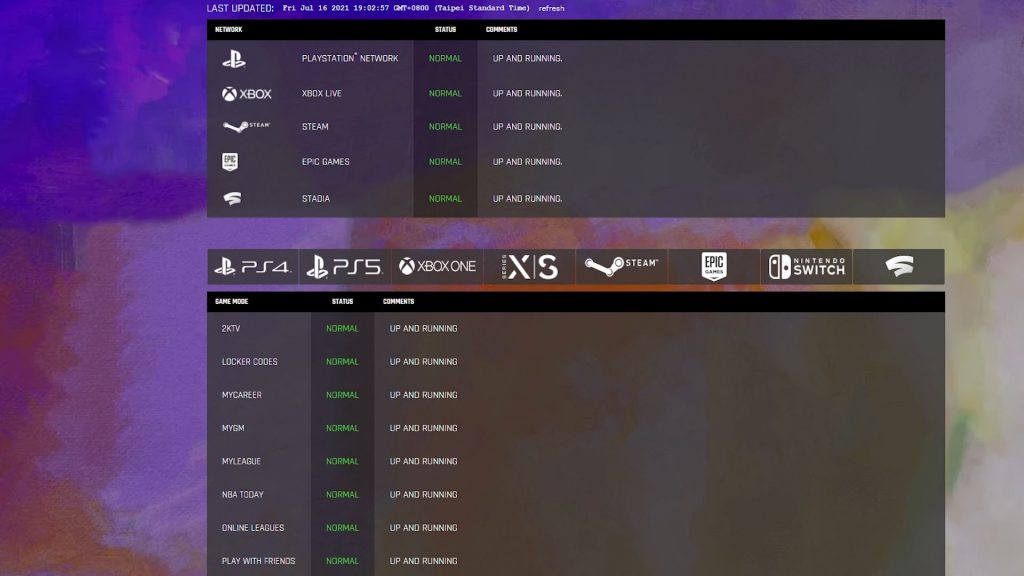 If the problem is caused by server issues, then you just have to wait it out as it will definitely be fixed in an hour or two. However, if the servers are up and running, then try the next solution.
Fix #3: Check your connection speed
Another possibility is that the game can't continue loading up due to an unstable or slow Internet connection. So what you need to do next if the first two solutions fail is to do a speed test to see if your console has a stable connection to the servers. Here's how you do that: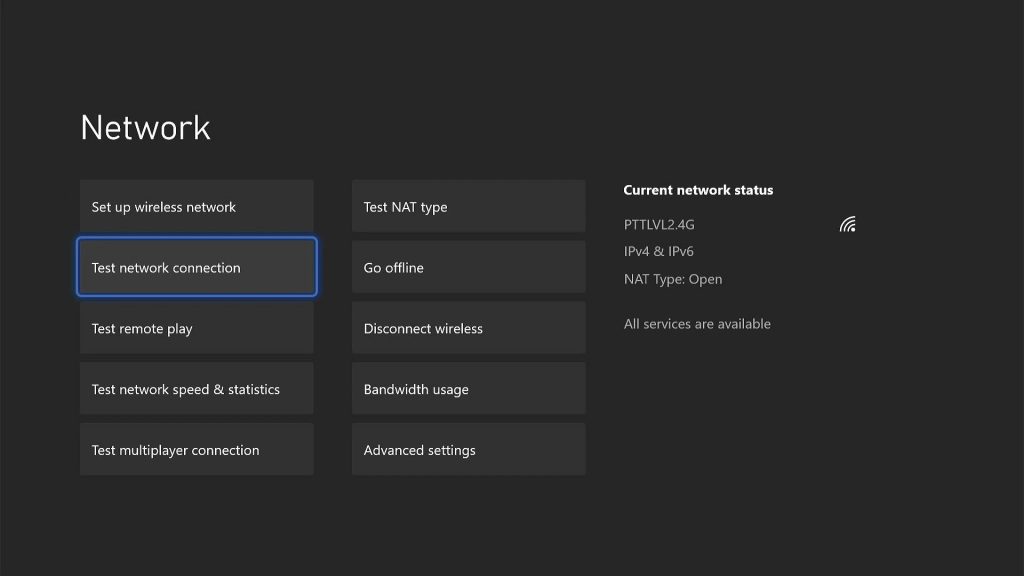 Press the Xbox button on your controller.
Highlight Settings and press A to open it.
Select General if it's not selected yet, and then open Network settings.
Select Test network connection. If it says your console is connected to the Internet, then try doing a speed test.
Select Test network speed & statistics, and wait until the speed test is completed.
If your connection is slow, then try restarting your router or the modem. You may also contact your Internet Service Provider if the problem persists.
Fix #4: Reinstall NBA 2K21
Lastly, if the problem continues to bug you even after doing the first three solutions, your last resort will be to uninstall the game from your console to also delete all its cache and installation files. After that, download a fresh copy and reinstall it. That will take care of this problem. Here's how you do that: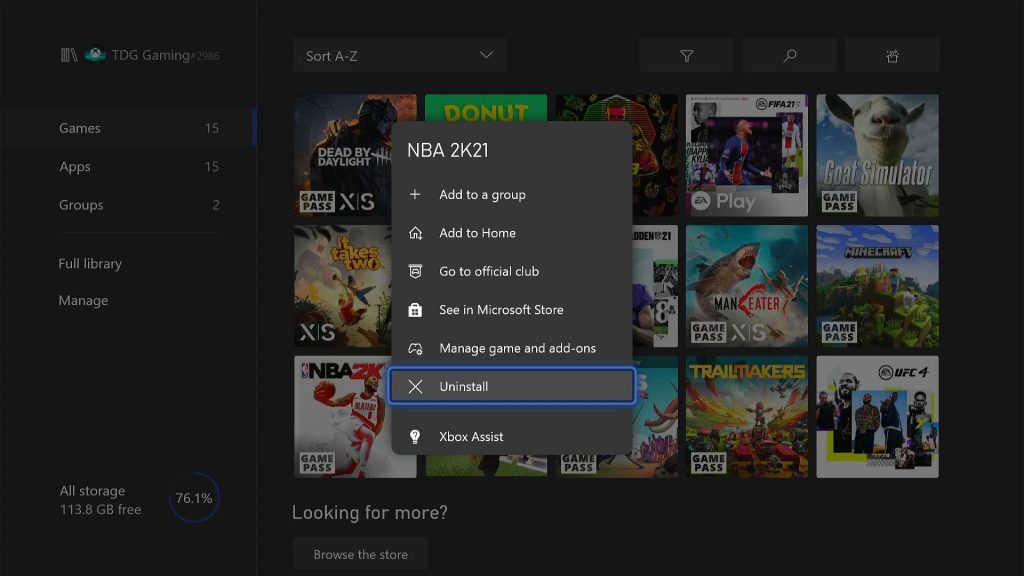 Press the Xbox button on your controller.
At the Home tab, highlight My games & apps and press A.
Select See all to view all your games and apps.
Highlight NBA 2K21 then press the menu button on the controller.
Select Uninstall and press A.
Select Uninstall All to proceed.
This should make the game work normally again. We hope that this troubleshooting guide can help you one way or the other.
Please support us by subscribing to our YouTube channel. Thanks for reading!
RELEVANT POSTS: