Welcome to another installment of our troubleshooting series where we aim to resolve the #Samsung #Galaxy #S6 issues that our readers are having. For today's topic we will deal with the Galaxy S6 stuck on black screen issue & other related problems. Several of our readers are having this particular issue that concerns the display of the phone and we would like to provide some helpful tips on how to go about and fix this problem.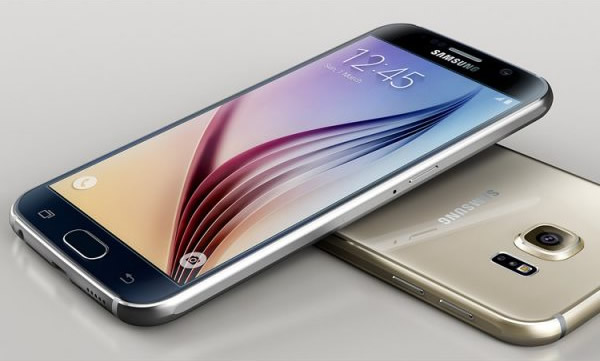 If you own a Samsung Galaxy S6  or any other Android device for that matter then feel free to contact us using this form. We will be more than happy to assist you with any concern that you may have with your device. This is a free service we are offering with no strings attached. We however ask that when you do contact us try to be as detailed as possible so that an accurate assessment can be made and the correct solution can be given.  
If you would like to browse the previous parts in this series then check out this link.  
You may also reach us at our Facebook and Google+ social media accounts.
S6 Stuck On Black Screen
Problem: My phone (samsung galaxy s6) is stuck on a black screen with only the blue led blinking. I already tried all the force reboots with the volume and power buttons but nothing worked. I also recharged the phone but no response. It is still stuck on the blackscreen.
Solution: Have you dropped your phone or gotten it wet? These two factors can usually cause the screen to turn black. If you haven't dropped your phone or got it wet then listed below are the possible troubleshooting steps that you can do in this situation. Move to the next step should the problem still occur.
Simulate a battery pull by pressing and holding the power button and volume down button simultaneously for at least 7 seconds. Release both buttons then check if the issue still occurs.

Clean the charging port of your phone using a can of compressed air or cotton bud dipped in alcohol. Charge your phone for at least 20 minutes using a different charging cord and wall charger.

Start the phone in recovery mode then wipe the cache partition of the device.

Start the phone in recovery mode then do a factory reset. Take note that this will delete your phone data.
If the screen is still black after performing the above steps then I suggest you have your phone checked at an authorized service center.
S6 Screen Turns On When Phone Moves
Problem: Hello. Is there a setting somewhere on the S6 that makes the screen turn on with movement (like you pick up the phone or something). Not long after getting the phone I noticed that when I was driving and my phone was sitting on the passenger seat, anytime there was any type of movement in the vehicle,  the screen would illuminate. After that,  I began noticing that it would illuminate when I pick it up. The above listed apps are the ones I downloaded on day 1, but I had them all on my previous phone and don't think they are the source.  I don't like the screen illuminating any time the phone moves,  but I can't find any settings for this.  Any help would be greatly appreciated.
Solution: It's possible that this issue could be caused by the gesture wake up setting that is turned on. Try turning this off first by going to Settings -> Accessibility -> Dexterity and interaction -> Gesture wake up then make sure that this is turned off. Check if the issue still occurs. If it does then follow the troubleshooting steps listed below. Move to the next step should the issue still occur.
Wipe the cache partition of your phone from the recovery mode. Check if the issue still occurs.

Check if a third party app is causing this problem by starting the phone in Safe Mode. In this mode only the pre-installed apps are allowed to run while apps you downloaded are disabled. If the issue does not occur in this mode then it could be caused by an app. Find out what app this is and uninstall it.

Backup your phone data then do a factory reset.
S6 Screen Is Black
Problem: Hi, I have an galaxy s6 active and I was reading a reading a book the other day so I set it down. About 2 hours later , when I tried to use it. The screen was black. I can tell the touchscreen was working because I could feel the vibrations when I unlock my phone.The soft reset and hard reset does not work. The screen just doesn't power on. I removed the SIM card and now it flickers for a brief moment when I press the home button before going dead. Any suggestions on why does is happening? Thanks.
Solution: Try charging your phone first using its wall charger for 20 minutes. With the charger still connected try to turn on the phone. If it doesn't turn on then check if you are able to access the recovery mode. From here you need to do a factory reset. Take note that this will delete your phone data. In case the screen still remains black at this point then this could already be caused by a faulty hardware, possibly the display. You will need to have your phone checked at a service center to get to the bottom of this.
S6 Screen Went Black
Problem: I  was outside in the sun with my phone on my hip for an hour or two. Went to use my phone, approximately 20% of the screen was blank. It was still functional but couldn't see anything, it was white.  Called a buddy to talk about something non related. The screen went black. I placed the phone on the charger, it showed 87% battery life.  Went to the troubleshooting page, have not been able to reboot the phone; holding just the power key, the power key and the volume down, or the power key and the power up. I have the little blue light on, above and to the left of the Samsung logo.
Solution: This could already be a hardware issue possibly caused by a problem with the display. Try turning off your phone first and place it in a cool area. Leave it for around 2 hours then try to turn it on. If it doesn't turn on then connect it to its wall charger leave it charging for 20 minutes then try to turn it on. If it still does not turn on check if you are able to turn on the phone in recovery mode. From here you will have to do a factory reset but take note that the phone data will be deleted.
If the above steps fail then I suggest you bring your phone to a service center and have it checked.
S6 Touchscreen Not Responding
Problem: My touch screen is not responding although the buttons are alright. I have factory reset it but it still doesn't work? It happened so suddenly so I don't know what is wrong? I hope you can help me. Thank you. I'm desperate
Solution: It's possible that the digitizer of the phone has been damaged already. Since you already performed a factory reset which fails to resolve the issue I suggest you have the phone checked at a service center.
S6 Screen Lag When Phone Comes Out Of Sleep
Problem: I updated my s6 to marshmallow and since then have problems with the screen responding when the phone is locked or not used for a couple of minutes. When you press the home or power buttons the screen takes between 6 and 20 seconds to light up and then when it does it is a jumble of pixels for a further 5 seconds. I have cleared the cache using power,home and volume buttons and have also started in safe mode and factory reset the phone but the issue still persists. Am at a complete loss now, please help!
Solution: This is indeed quite strange as the factory reset should have resolved the issue. If you can flash the previous software version to your phone then it would be good since we can check if this problem is really caused by the Marshmallow update. Instructions on how to flash your  phone can be found at several of the popular Android forums online.
If the issue still occurs even on Lollipop then this is most likely a hardware related issue already. I suggest you bring your phone to a service center and have it checked if this is the case.
Feel free to send us your questions, suggestions and problems you've encountered while using your Android phone. We support every Android device that is available in the market today. And don't worry, we won't charge you a single penny for your questions. Contact us using this form. We read every message we receive can't guarantee a quick response. If we were able to help you, please help us spread the word by sharing our posts with your friends.