#LG has recently been releasing smartphone models that have impressive features. The #V20 is one such device that was first released last year and is an upgrade to the previous generation #V10. The key features of this device include an aluminum body with a removable 3200 mAh battery. There are quite a number of people who love this feature since it makes it easier to replace the battery. What's probably the best feature of this phone is its Quad DAC technology which makes the device great for audiophiles. A lot of people are using this phone right now as their reliable daily driver without experiencing any issues.  There are however instances when certain problems can occur which we will be addressing today. In this latest installment of our troubleshooting series we will tackle the LG V20 app has stopped working issue & other related problems.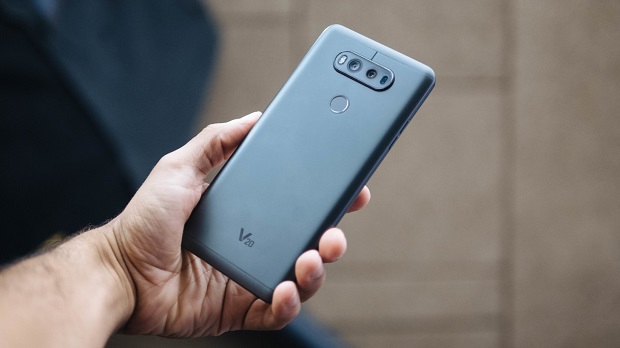 If you own an LG V20 or any other Android device for that matter then feel free to contact us using this form. We will be more than happy to assist you with any concern that you may have with your device. This is a free service we are offering with no strings attached. We however ask that when you do contact us try to be as detailed as possible so that an accurate assessment can be made and the correct solution can be given.  
If you would like to browse the previous parts in this series then check out this link.  
You may also reach us at our Facebook and Google+ social media accounts.
LG V20 App Has Stopped Working
Problem: Ever since i bought a brand new LG V20 from At &t, (from the first day!) It has been stopping and closing whatever I'm doing,( whether I'm on an app, texting, talking on phone, on you tube, online, ANYTIME) taking me to a different screen, and will either start the at&t sphere forming on blank screen and then go back to black screen or it will show a box with the following words inside it, "youtube has stopped" or "gmail has stopped" (any and everything else on my phone can be inserted for "you tube" or gmail") And it asks if i want to close app or report incident and i usually report it. It is so frustrating esp cuz i use phone for my business and am on it all day long. This phone wastes more of my time. And at&t, who sold me phone said its out of their hands and I'd just have to call insurance and have them send me another phone but that it would be same phone, an LG V20 as they won't exchange it for a different brand!! Why would I pay $50 deductible to get another piece of crap phone!!! I can't believe that LG is treating its customers this way (at&t too for that matter) I read an article about a lawsuit against LG for this exact problem with the V20. Also the volume setting for notifications of new texts and incoming calls just switches off all by itself ALL THE TIME. I go to settings and switch "sound" back ON and next thing i know, I've missed calls and texts cuz of no sound. This sucks and i'm fixing to start a lawsuit on my own against both companies for lost revenue in my business. This is absolutely a nightmare.
Solution: Since you are experiencing several issues with your phone the best thing that you can do right now is to check if these are caused by a software glitch. To do this you will need to backup your phone data then do a factory reset.
Turn off the device.

Press and hold the Power and Volume down buttons.

When you see the LG logo appear, quickly release and then re-hold the Power button while continuing to hold the Volume down button.

When "Factory data reset" appears, use the Volume down button to highlight Yes.

Press the Power button to confirm.

When prompted to "Erase all user data and restore default settings," use the Volume down button to highlight Yes.

Press the Power button to reset the device.
If your phone has a microSD card installed it is also best to remove it. Do not instal any apps in your phone yet. Check first if any of the issues still occur. If they do occur then you should consider having the phone replaced as this might already be a hardware related problem.
LG V20 Got Wet
Problem: I have lg v20. I dropped it in a bucket of water and grabbed it as soon as it hit. It was submerged! . The case was wet as well as the front screen. I immediately dried it off and ripped the case off and pull out everything including battery , memory card and sims. I noticed some water was close to the speaker port in between the case and phone and also some distortion was shown under camera lens. I tried to dry it off as fast as I could. I even sucked as much moisture as I could out of the speaker port. I inspected the water damage stickers and they are fine. My fear is that some water may have seeped in through the speaker port and could damage my phone internally. Are there liquid indicators inside the phone? after about an hour i started The phone, and was surprised to see my phone was always in hands free mode status. camera images were very blurry and faint as i told some kind of water droplet was shown near camera lens.however next morning all of above problems were gone and it still works fine right now and the speakers still work. so do i need to check it at lg service center as it is still in warranty. i am confused because my phone is working normal but i have some element of doubt that might be in future there could be some problem
Solution: Since your phone doesn't seem to have any issues right now just continue using it normally. You should however observe if any issues will occur as sometimes when a phone comes in contact with water the issues can occur at a later time.
LG V20 Volume Changes On Its Own
Problem: I am having two issues. First one is my volume randomly goes to max volume and will not let me turn it down. Also my power button does not work to turn it on and off however I can still use the fingerprint to sign in. Thanks
Solution: What you will want to do in this case is to check if an app you installed is causing the problem by starting the phone in Safe Mode. When the phone works in this mode only the pre-installed apps are allowed to run.
To access Safe Mode
With the screen on, press and hold the Power key.

In the options menu that displays, press and hold Power off.

When prompted to restart in Safe Mode, tap OK.

After your device restarts, it displays Safe mode at the bottom of the screen.
If the issue does not occur in this mode then it could be caused by an app you downloaded. Find out what app this is and uninstall it.
If the issue still occurs even in Safe Mode then you need to backup your phone data then do a factory reset. If the reset fails to fix the problem then you need to bring your phone to a service center and have it checked.
LG V20 Charging Connects Then Disconnects
Problem: I got my phone charging cord wet on my lg v20 and i thought i let it dry enough. I started charging it and now my phone is acting weird and the usb port will go from charging to not charging. Did I mess up my usb port on my new phone?
Solution: What you should do first right now is to try using a different charging cord as the one you are using might already be faulty. If the issue remains then you need to clean the charging port of the phone using a can of compressed air making sure that any dirt or debris stuck in the port is removed. Once this is done try charging the phone again.
Should the above steps fail to fix the problem then you need to bring the phone to a service center and have it checked as the problem could be caused by a faulty charging port.
LG V20 Screen Blinks On And Off After Getting Wet
Problem: My screen blinks on and off yesterday my daughter dropped my phone in the bathtub and now that it has dried this is what's going on
Solution: Whenever a phone comes into contact with water and the water gains access to the inside of the phone what you will want to do is to turn off the phone then remove its battery, SIm, and microSD card. Dry the phone of any visible liquid using a hair dryer. Once this is done place the phone in a bag of rice for at least 48 hours. After 48 hours try turning on your phone. If the problem persists then the phone might already be water damaged. You will need to bring this to a service center and have it checked.
Feel free to send us your questions, suggestions and problems you've encountered while using your Android phone. We support every Android device that is available in the market today. And don't worry, we won't charge you a single penny for your questions. Contact us using this form. We read every message we receive can't guarantee a quick response. If we were able to help you, please help us spread the word by sharing our posts with your friends.