The #Samsung #Galaxy #S7 along with the #S7Edge are two of the best Android smartphones that you can get in the market today. The S7 in particular  has several outstanding features such as a beautiful 5.1 inch Super AMOLED display, 4GB of RAM, waterproofing and dust proofing, 12 MP with OIS camera, microSD card slot, and a 3000 mAh battery among others. This phone has become quite popular among a lot of users today and is being used as a reliable daily driver. There are however instances when certain issues can occur on this phone. In this latest installment of our troubleshooting series we will tackle the Galaxy S7 moisture detected error when charging & other related problems.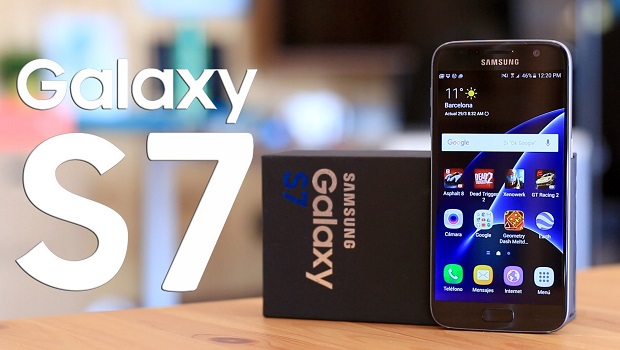 If you own a Samsung Galaxy S7 or any other Android device for that matter then feel free to contact us using this form. We will be more than happy to assist you with any concern that you may have with your device. This is a free service we are offering with no strings attached. We however ask that when you do contact us try to be as detailed as possible so that an accurate assessment can be made and the correct solution can be given.  
If you would like to browse the previous parts in this series then check out this link.  
You may also reach us at our Facebook and Google+ social media accounts.
S7 Moisture Detected Error When Charging
Problem: My phone keeps saying moisture detected even though it never been near water. i am thinking of ordering a wireless charger ports would it still say the same thing.
Solution: Although this phone has water and dust resistance it is only at a certain degree. For example, you are not allowed to submerge the phone for more than 30 minutes in water deeper than 1.5 meters. Regarding the moisture detected error this usually pops up when moisture has been detected in the charging port. As a safety measure against short circuits the phone software will not allow the phone to be charged.
If you didn't get the phone wet and this error message occur then it could just be a caused by a software glitch. Try restarting your phone then check if the issue still occurs. If it does then try using a different charger and charging cord as this might be what's causing the problem
In case the charging port has moisture in it then do the following steps listed below.
Make sure that the port is dry by first wiping the areas surrounding the charging port with a cotton cloth.

Use a vacuum cleaner to suck the moisture inside the port. Don't blow air into this port as it will just push the moisture further into the device

Place the phone in a bag of rice for at least 24 hours. The rice will absorb any moisture left in the device.
If you are still getting the same error message even after performing the steps listed above then you should have your phone checked at a service center.
S7 Use Original Charger For Fast Charging Error
Problem: Hello, I purchased my Galaxy S7 in July. It was working fine, until 2-3 weeks ago a problem with charging emerged. When I plug the charger in, it says on my phone "Device charging slowly. Your battery is draining faster than it is charging." or, "Charging, use original charger for fast charging." despite the fact that I haven't changed my charger, it's the original fast charger. However, if I unplug and replug it several times, eventually it will fast charge (sometimes after 2 attempts, sometimes 20)
Solution: This issue is usually caused by a faulty charging cord. Since this cord is constantly bent and coiled this causes a stress in its wires which usually causes some connections to come loose. Try getting a new cord and check if the problem still occurs. If it does then do the following troubleshooting steps listed below.
Clean the charging port of your phone using a can of compressed air. Make sure that any dirt or debris stuck in the port is removed.

Try using a different wall charger when charging your phone. Make sure to check that the output of the charger is at least 2.0 A.

Sometimes this issue could be caused by a glitch in the phone software. You should consider doing a factory reset if this is the case. Make sure to backup your phone data before doing the reset.
S7 Wireless Charger Drains Battery
Problem: I have a Galaxy S7 with a wireless fast charger. I think the fast charger is causing my phones battery to completely drain to 0% if i leave it on the charger overnight. This doesn't happen every night. Is there a way to test the wireless charger? I really don't think it is the phone as this phone is only 5 days old because the first one completely locked up (Which may be because of the wireless charger) and was replaced last week.
Solution: The most likely reason why your battery is completely drained sometimes when charging overnight is that the charging process might be interrupted when this happens. If your phone moves or if the optimal distance between the phone and the charging pad is not met then your phone might not charge at all. When you leave the phone charging wirelessy make sure that it is in a secure position. Try to observe if the charging  light indicator of the charging pad changes as this will indicate that the charging has stopped.
You should also check the wall charger and charging cord you use with the wireless charging pad. Try using a different charging cord and wall charger.
There's also the possibility that the charging pad is causing the problem. Try using a different charging pad to verify if this is the case.
S7 Needs To Be Switched Off To Charge
Problem: Hello, I have a Samsung Galaxy S7, and when I charge it, it seems to charge backwards. My battery's draining quick and have to switch it off to charge it.
Solution: For this particular issue you will need to clean the charging port of your phone first using a can of compressed air. Make sure that any dirt or debris stuck in this port is removed. Once this is done try charging the phone with a different charging cord and wall charger that is known to work.
If the issue remains then the next step is to check if the phone software is somehow causing this problem.
First, start your phone in Safe Mode. Does the issue occur in this mode? If it doesn't then it could be caused by an app you downloaded. Find out what app this is and uninstall it.
If the issue still occurs even in Safe Mode then proceed with doing a factory reset. Make sure to backup your phone data before doing the reset. Once the reset is complete check if the issue still occurs. If it does then you will need to bring your phone to a service center and have it checked.
S7 Does Not Start
Problem: Hi have s7 since last July. After a few days it was doing the black screen so I reset using one or both of the 2 different ways and it would for a while. There before Christmas it seemed to have totally died. I try to charge it every so often to no avail. It has been lying in a drawer for the last few months just wondering if there is anything that can be done before I chuck it. Which I would prefer not to do!
Solution: Try using a different charger and charging cord that is known to work to charge your phone. If the phone still does not respond then do a simulated battery pull. You do this by simultaneously pressing and holding both the power and volume down button for at least 10 seconds. If the phone doesn't restart then you should bring it to a service center and have it checked.
S7 Only Boots When Connected To Charger
Problem: Hi, i have an s7. Can only boot up when plugged in. Boot loop otherwise. Battery terrible less than 2h so I Did factory reset still happens. Is phone bricked or is this a battery problem which is what i believe. It is sprint unlocked used.
Solution: Since a factory reset doesn't fix the problem then this could already be a hardware related issue possibly caused by a faulty battery or power IC. I recommend that you have this checked at a service center.
Feel free to send us your questions, suggestions and problems you've encountered while using your Android phone. We support every Android device that is available in the market today. And don't worry, we won't charge you a single penny for your questions. Contact us using this form. We read every message we receive can't guarantee a quick response. If we were able to help you, please help us spread the word by sharing our posts with your friends.