Hello Android fans! Welcome to another #GalaxyNote4 post that answers some questions raised for this device. There are 11 Note 4 issues and their respective solutions in this article so we hope you'll find it useful.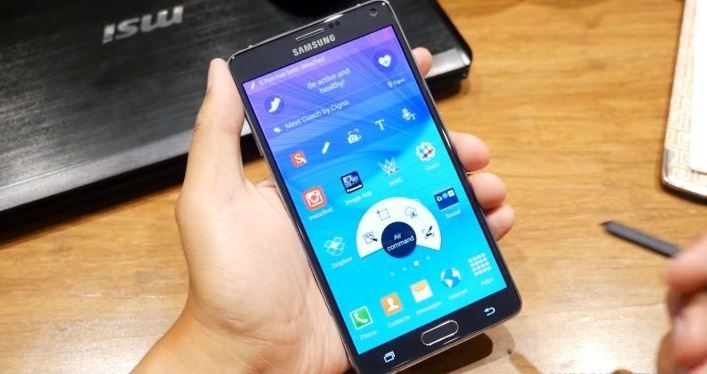 If you are looking for solutions to your own #Android issue, you can contact us by using the link provided at the bottom of this page.
When describing your issue, please be as detailed as possible so we can easily pinpoint a relevant solution. If you can, kindly include the exact error messages you are getting to give us an idea where to start. If you have already tried some troubleshooting steps before emailing us, make sure to mention them so we can skip them in our answers.
Below are specific topics we're bringing for you today:
Problem 1: Keyboard swipe option not working in Note 4 Samsung Internet browser
Hi, I have a Samsung Note 4 and up until last week I was able to use the swipe option for the keyboard on the Samsung Internet browser (both in the address bar and the search bar). I'm not sure what happened but I am not able to use the swipe option in the search bar (but it works fine in the address bar and in text boxes like this one that I'm typing my issue in now). I am able to use the Swype keyboard but I like the Samsung keyboard better because I have the numbers on the top with shortcuts attached to them. It works fine in the Chrome browser. I have checked the setting in the language and input to make sure that all of the settings reflect the swipe options and have also done a reset and removed the battery and left it out for a while and still no luck. This did happen once before but I'm not sure how it got fixed. Ant help in greatly appreciated. Thank you. — John
Solution: Hi John. Make sure that Keyboard swipe option is enabled under keyboard settings. To do that, here's what you need to do:
Open the keyboard app by attempting to compose a text message.
Once the virtual keyboard appears, tap the gear looking icon at the bottom left.
Look for Keyboard swipe option and select either Continuous input or Cursor control.
If Keyboard swipe is already enabled but still fails to work in a certain part of your Samsung Internet browser (we can confirm that this feature is working in Samsung internet browsers in two phones we've checked), your next move is to clear the cache and data of both Samsung Internet browser and keyboard app itself. To do that, follow these steps:
Open the Settings menu either through your notification shade (drop-down) or through the Settings app in your app drawer.
Navigate down to "Apps". This may be renamed to something like Applications or Application Manager in OEM skinned versions of Android 6 or 7.
Once in there, click on an application.
You'll now see a list of stuff that gives you information about the app, including Storage, Permissions, Memory Use, and more. These are all clickable items. You'll want to click on Storage.
You should now clearly see the Clear Cache and Clear Data buttons for the application.
Problem 2: Galaxy Note 4 keeps freezing and restarting, only works normally when using Wake Lock app
Hi. Richard from Romania here. I bought a used Note 4 N910F. The first couple of months was great, but now all of a sudden I think, it keep on freezing and restarting and keeps on giving process system isn't responding or touch wiz has stopped working or some random apps errors.
When I first power it on, it works great but after it goes to sleep/ lock screen and I unlock it, it starts with the problems again. I did a factory reset both from settings and from recovery mode and nothing has changed.
After a lot of searching I found an app CPU awake and it works. Now my phone works as it should but I have to keep the app open otherwise the problems start again. And the battery sucks. I tried the microSD out idea but no success and I've disabled different apps. Do you have other ideas to what I could try, preferably without tripping Knox because I plan on going to Samsung repair (no longer in warranty) and if it is tripped they say that they can't do anything except changing the motherboard, which is more expensive than what i.ve paid for the phone. Thank you. — Richard
Solution: Hi Richard. Android is supposed to allow the phone in general to sleep to conserve battery. Ideally, only critical apps and services are supposed to run all the time and non-system critical ones should not run or go to sleep when not being used actively. If that's not happening in your phone, then something must be wrong. Using a third party app to simulate what Android is supposed to be doing  in the first place means that the operating system may be at fault here. Apps like the one you're using not only prevent your phone from sleeping but also drains the battery faster. They should only be used sparingly for an obvious reason of conserving battery power.
Since the cause of the problem is most likely poor or inefficient operating system coding, we suggest that you revert to the previous Android version via flashing. For example, if your phone is now running Android Marshmallow or Nougat, try to install the previous Android version and see if that will work. Otherwise, you'll want to contact Samsung and see if there's anything that they can do about it.
Problem 3: Galaxy Note 4 stuck in Samsung logo screen, keeps overheating
I've had my Note 4 for just over 2 years now and recently the screen has been lagging, freezing, turning off, and getting stuck on the logo screen when turning on again. It has also shown 'Downloading… do not turn off target' multiple times which resulted in me having to remove the battery. This happens so often that in 1 day, I think I've had to take out the battery over 10 times.
When charging, the phone reboots by itself several times and gets incredibly hot. I've tried searching the internet for solutions. I have tried rebooting my phone, wiping the cache partition, taking out the microSD and SIM card. I even bought a new battery from the official Samsung website which is turning out to be a waste of money. I'm running out of solutions and I'm very close to just throwing my phone out the window.. My last resort is to perform a hard reset. However, I've been hesitating to do so in case I lose apps that are no longer on the Play Store…. Is there still hope for my phone or is it time to buy a new one? — Kei
Solution: Hi Kei. We suggest that you follow a simple principle in making up your mind. Android troubleshooting, especially on an end-user's level, is direct and short. Basically, if you've already exhausted all basic software troubleshooting like wiping the cache partition, uninstalling/removing apps, observing in safe mode, and factory reset, then hardware malfunction must be to blame.
What you need to do right now should be:
factory reset, and
observing the phone how it works without any apps installed.
Doing these steps should give you a baseline in terms of phone performance. Make sure to let the phone run for at least 24 hours in this state. If the issue remains, go ahead with repair or replacement.
In some cases, a number of users were able to temporarily make their phones work by installing a third party app like the one Richard used above (Wake Lock and similar). Keep in mind though that such apps are only workarounds and sacrifices battery. We know there's a phenomenon out there for Note 4 users experiencing problems like the ones in this app reviews. We can't say for sure what demographic of Note 4 users this issue occurs but we know that there are hundreds of similar documented cases in the web.
Problem 4: Galaxy Note 4 can't load past Samsung logo screen
Hi. I'm from Chennai. I have a Samsung Note 4 and the issue which i have with this mobile is the when i switch on my mobile, it gets stuck with Samsung boot logo and stays like that.
I tried clearing the cache, flashed the mobile and also tried installing OS but of no use. Tried most of the mobile service centres but they're saying I have to change the mother board.
Can you help me out with any service centres who can fix this problem? Awaiting a reply from you. Regards. — Vinodh
Solution: Hi Vinodh. If a technician recommends a motherboard replacement, that means that the problem is bad enough and can't be fixed by software solutions at all. If a few technicians have checked the phone and came up with the same recommendation, then your case may be very challenging.
If you haven't tried it though, you can flash the bootloader and see if that will help. Here's how it's performed:
Look for the correct firmware for your phone model and download it. Make sure that you select the right one. It should be the same exact firmware that ran previously on your device. We assume that you list down the firmware version somewhere. If you did not take note of it before, there's a chance that you may pick the wrong one. As you may know now, using an incorrect firmware can cause complications so good luck with that.
Let's now say that you have identified the correct firmware. You then want to download it to your computer. The firmware file should have a bunch of files in it like AP_, BL_, CSC_, etc.
Look for the file that starts with a label BL; this should be the corresponding bootloader file for this firmware. Once you've identified the bootloader file, copy it to your computer's desktop or to any other folder that you can easily access.
Proceed with the rest of the flashing procedure using the Odin program.
In Odin, click on the BL tab and make sure to use the bootloader file you've identified earlier.
Now, make sure that the "Device Added" status and its "ID:COM box" has turned blue before hitting the START button. This will initiate the flashing of your phone's bootloader.
Restart the phone once the procedure is finished.
The steps above are for demonstration purposes only. The exact steps for your particular phone model may vary. Make sure to look for a good guide online to give you an accurate set of steps. Of course, if you'll be unable to boot the phone to Odin mode at all, you'll also be unable to flash the bootloader. We hope that this procedure will help you but if it won't do a difference, you must  either have the phone repaired or replaced.
Problem 5: Galaxy Note 4 has no signal reception, can't connect to the network
Hey. I'm having problems with my Samsung Galaxy Note 4. The phone cannot connect to the network at all. It's constantly saying service provider unavailable. I can't get calls, or make calls, I can't receive emails or go on the internet. I can't even said in the service provider code to load airtime. I've done a factory reset and it hasn't worked. Also tried changing the SIM card to a different phone altogether. Called my service provider and they said the network is working on their side. The SIM works on other phones, just not the Note 4. I don't know what to do. Is this phone completely messed up. Please help me. I truly need your help. Thank you. –Sadia
Solution: Hi Sadia. If nothing changed after a factory reset (and assuming you did not root or used non-official software), the problem is most probably due bad hardware. Because the problems are all network-related, there may be a problem with the phone's modem or network chip. Please contact Samsung or any relevant party to have your phone checked or replaced.
Problem 6: Galaxy Note 4 speaker not working, no sound issue
Hi. I have a Galaxy Note 4 Android version 5.0.1 and all external sounds have stopped working. It works with headphones, either Bluetooth or plugin ones. This has only happened in the last 24 hours.
Two weeks ago, I factory reset because I had a Text sending and receiving problem. After the reset everything worked well. For this problem so far I have rebooted my phone a couple of times and also performed the soft reset, but nothing changed. Still no sounds other than through the headset. I have just performed a factory reset but sadly that hasn't cured my problem. Am I right in thinking that this is now a hardware problem and not a software one?
Any insight you can give me will be most appreciated. I know it's an old phone but it has been a faithful one. I like it and I am used to it so I don't really want to have to get another one! — Linda
Solution: Hi Linda. If nothing came out positive after a factory reset, then you're right. The problem is now hardware and not software at all. Factory reset returns all software settings back to their defaults so all sound-related functions should work like the phone has just been unboxed. We know it may be a bitter pill to swallow but liking your phone won't fix a hardware problem. If you want a phone with a working speaker, you either have to find a way to have it repaired or replaced.
Problem 7: Galaxy Note 4 can't receive and make calls
Hi. I have a Samsung Note 4 that has a very odd problem. I connected to an extended network with my carrier and when I came back to my home I started experiencing this problem. Everything on my phone including data text works with my carrier and also wifi. However I cannot make or receive calls. When I dial a number, the phone will beep indicating the call is initiating. However there is no sound. The phone of the person I am calling will ring. However when they answer they can't hear me and I can't hear them. The same happens if someone calls me. My phone rings and when I answer it nothing happens.
I had the carrier resync the phone with the network and that temporarily fixed the problem for one phone call. I also did a factory reset and the phone worked periodically for one day.
I replaced the SIM card and that didn't work. I took the phone to be repaired and they tried replacing the speaker and microphone and that didn't work. They said it's likely the motherboard. What I find odd though is that when I reset my phone it works temporarily or if my phone carrier resyncs it with the network it works. Is this really a motherboard issue? Any help would be appreciated! Thanks. — James
Solution: Hi James. There's no test that we can do to check if it's motherboard, app, software or network-related problem. The most that you can do is to do a factory reset. Since the phone, you said, works for a day after a factory reset, there may be something that you're doing to cause the problem. It's most probably just a coincidence or something with the apps so we suggest that you do another round of factory reset and try to observe the phone for a longer period. Let it run for at least 2 days without installing any third party apps (after a factory reset) and see if calls work normally. If the phone can make and receive calls fine, one of your apps may be causing the problem.
Problem 8: Verizon Galaxy Note 4 mobile data won't work in T-Mobile network
I just bought a Samsung Galaxy Note 4 from ebay that said it was unlocked. It was a Verizon phone but my plan is with T-Mobile. I followed the instructions to set it up for T-Mobile when i got it, all of the information for the APN is entered on my phone and it is selected although it sometimes deselects when I restart the phone. I tried changing the network mode to see what would work but I can't use data on my phone. I can send texts and call people and I've been trying everything the last few days but no matter what i find, it hasn't worked yet. — Andy
Solution: Hi Andy. We are aware that there's a lot of T-Mobile subscribers using Verizon branded Note 4s so we know that it's not a phone issue. If voice calls work, then it's probably just a configuration issue that you need to do with T-Mobile. We suggest that you contact them and let them figure out how to make mobile data connection to work, especially that you've already attempted to enter the APN yourself. Be sure to ask for accurate APN details. Any incorrect value can cause to misconfiguration so be sure to enter the information correctly.
Also, make sure to ask T-Mobile if your phone is compatible with the existing data frequency in your area. It's possible that your phone may be configured properly with  the correct APN but T-Mobile's mobile data frequency is not supported by your phone. Do a quick Google search to find the operating frequency of your phone and compare it to the mobile data frequency in your area. If you not sure where to get the frequency bands in your area, ask T-Mobile about them.
Problem 9: Galaxy Note 4 not receiving some SMS
Galaxy Note 4. I'm receiving texts, but not all of them. I heard from people who ask "did you not get my text" – which I did not. But they send me another one and it works fine. This was happening once in a while before. Now it's happening more frequently. 1/2 dozen times in the last week or so. Battery power is good, signal is good, no apps running in the back ground…..I'm not sure what else to try? I have a 16GB phone with only 1.26 GB available space. Could that be the problem? — Angele
Solution: Hi Angele. Make sure to delete old conversation threads to give the messaging app's memory more than enough space to handle incoming messages. If the issue still happens, then you want to talk to your carrier about it. Keep in mind that although we are now used to reliably receive text messages all the time, carriers are not really obligated to forward all incoming SMS to each of their subscriber's phones. Sometimes, network problems can also cause transmission problems so be sure to let your carrier know of this issue as there's no software trick that you can do to ensure that your phone receives SMS all the time.
Problem 10: Galaxy Note 4 won't charge with multiple chargers
I have a Samsung Note 4. Recently it has started to say with the original charger "the charger you're using will take longer to charge device please use original charger" (something like that). I restarted the phone and went thru the troubleshooting. We decided to try a new cord. I replaced the cord and it worked fine for a month. Now it is saying "the charger is not compatible with this device to prevent damage it won't charge. Please use original cord that came with device." it will charge some when I turn it off but within 5 mins it will reboot itself. I have wiped cache, I have restored factory settings. I have replaced the cord and the charger box and even tried an IG charger. Please help! — Libbiethornhill
Solution: Hi Libbiethornhill. Do the following steps below and see what happens:
Create a backup of your important files such as photos, videos, contacts etc. You can use Smart Switch for this task.
Turn off the Galaxy Note 4 completely.
Press and hold the Volume Up and the Home keys together, then press and hold the Power key.
When the Note 4 vibrates, release both the Home and Power keys but continue holding the Volume Up key.
When the Android System Recovery shows on the screen, release the Vol Up key.
Using the Volume Down key, highlight 'wipe data / factory reset' and press the Power key to select it.
Now highlight 'Yes — delete all user data' using the Vol Down key and press the Power key to begin the reset.
When the master reset is complete, highlight 'Reboot system now' and hit the Power key.
The Note 4 will restart but it will be longer than usual. When it reaches the Home screen, then begin your setup.
Be sure to let the phone run and charge after a factory reset without installing any app. This will allow you to have a baseline. If the issue remains, then the charging port may be defective, or there's an unknown hardware issue in the motherboard. Either case, you want to have the phone replaced.
Problem 11: Galaxy Note 4 won't charge or turn on
I have a Samsung Galaxy Note 4 that has been giving me problems for the past week. At first, it wouldn't charge unless it was turned off and even then, it would vibrate every 15 seconds or so going back and forth from charging and not. I cleaned out the charge port and that seemed to help for about a day. It would charge sporadically while turned on. Today, I finally got a full charge and it died within a few hours. Now it will not do anything at all. It will not charge or turn on. Tried a soft reset. That didn't work. Tried a hard reset… pressed the button combo and nothing happened. No vibration no led light.. nothing. I plan to purchase a new battery tomorrow but if the problem is with something else, I could use the money for a repair instead. — Lacey
Solution: Hi Lacey. Make sure that you try another known working charger and USB cable. If the issue is not on the charger, do a quick factory reset (if you can boot the phone to Recovery mode of course). If the phone remains dead, get a new battery. If a new battery won't work either, you're out of luck. Contact Samsung for repair or replacement. If Samsung service center is not an option, let an independent technician check the device for you.
---