A high-end smartphone like the Galaxy S22 is undeniably very expensive. That's why it's just normal for users to have some sort of protection especially the screen.
While Samsung also offers screen protectors for its devices, there are always issues of availability. That's why many users actually use third-party screen protectors just to have that added protection for their phones.
There are, however, instances wherein a screen protector interfere with the display's performance and results in poor responsiveness.
Samsung already thought of that and added a feature that will improve the screens touch sensitivity.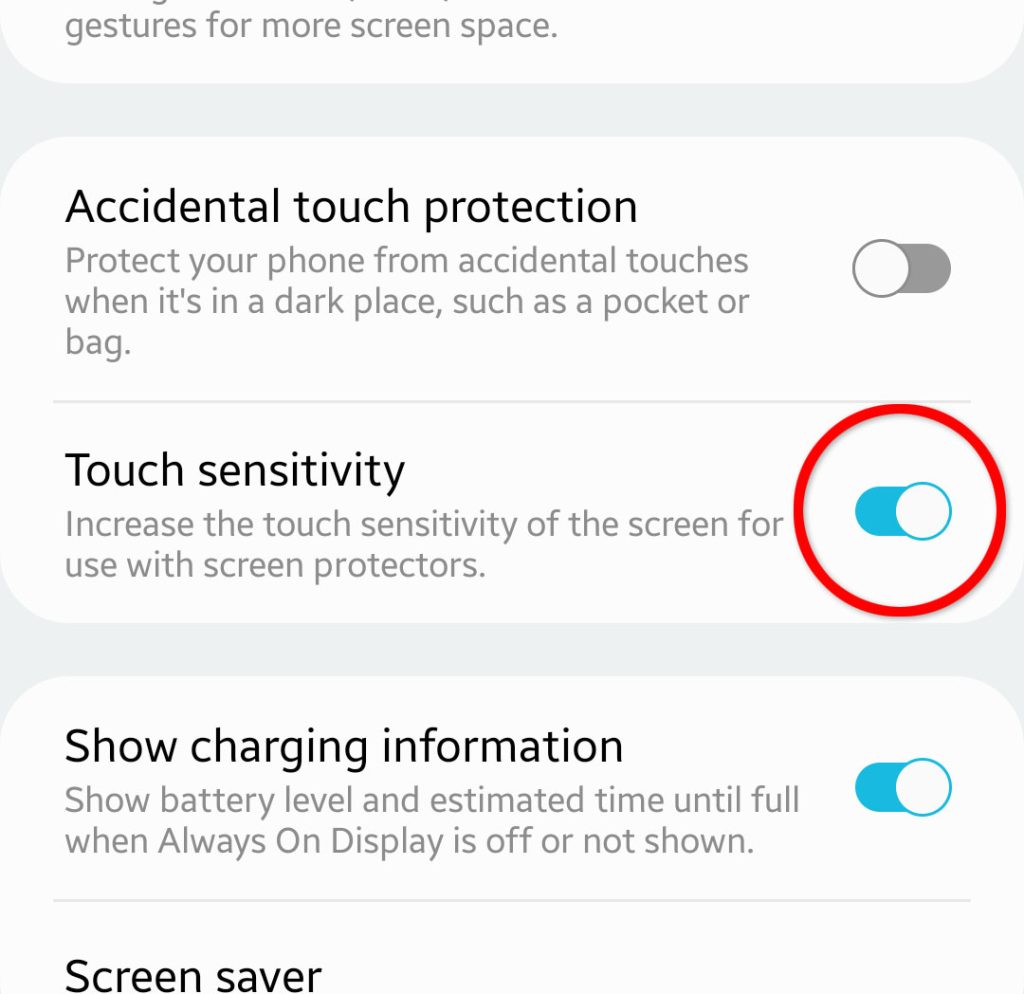 Regardless of whether you're using the liquid glass screen protector or a normal screen protector, if you notice that the screen has become sluggish, you can always enable touch sensitivity to improve it.
Increase Touch Screen Sensitivity
There is a switch that you have to toggle to enable the feature that increases the touch sensitivity on your Galaxy S22.
Here's how it's done:
Step 1: Swipe up from the bottom of the screen to pull up the App drawer.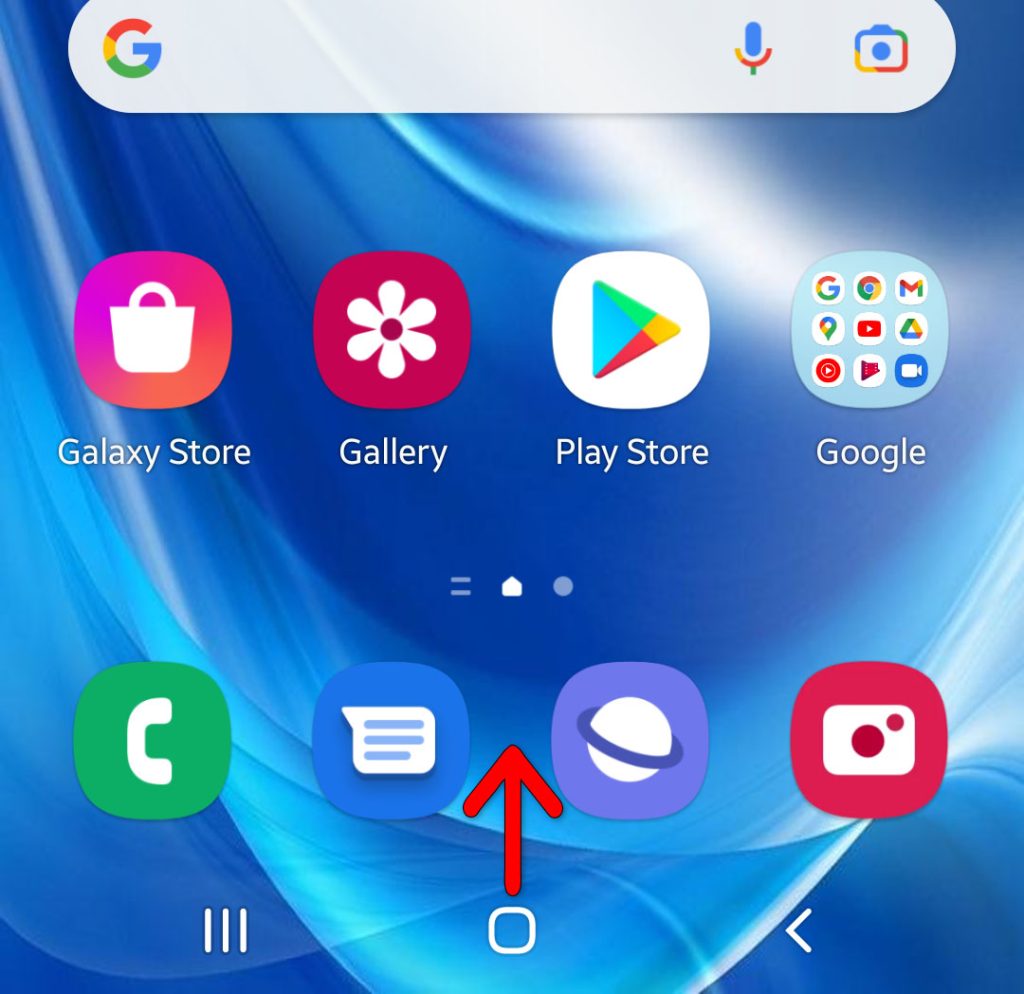 Step 2: Find and tap the Settings icon.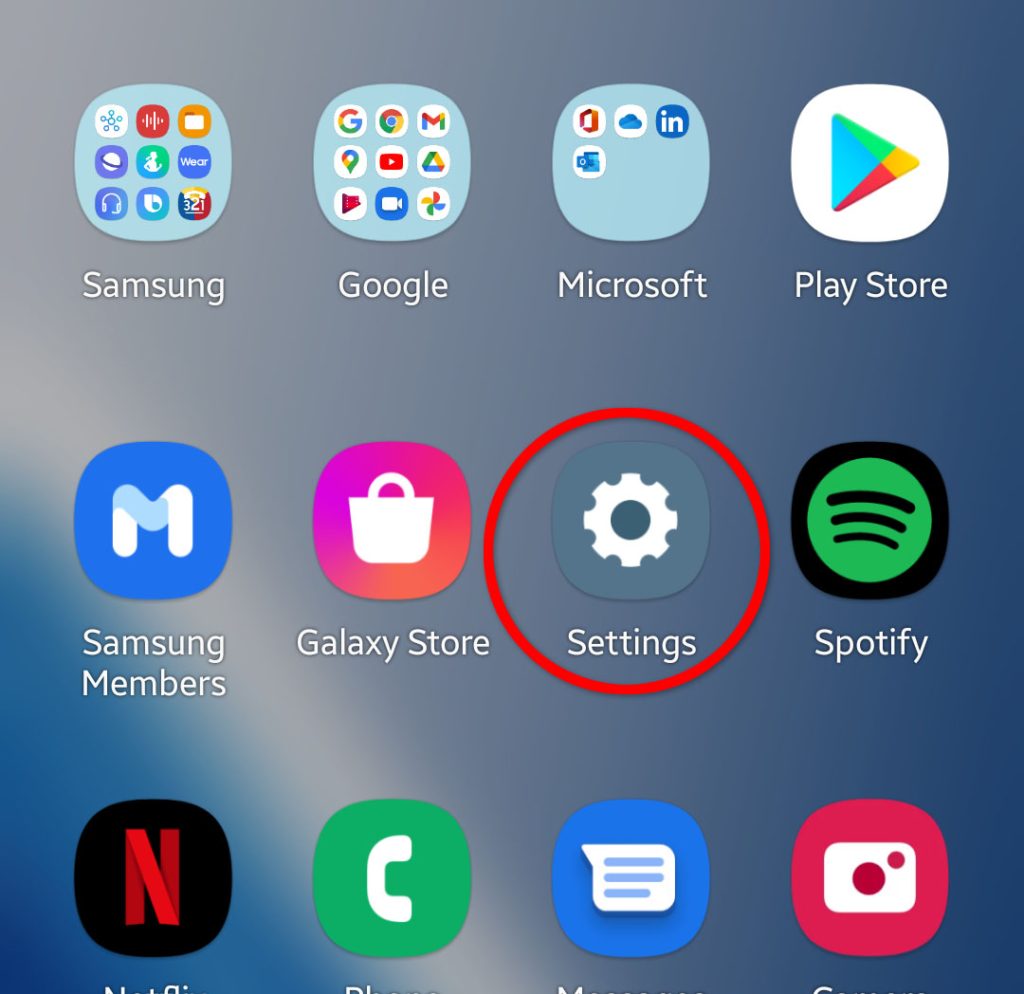 Step 3: Tap Display.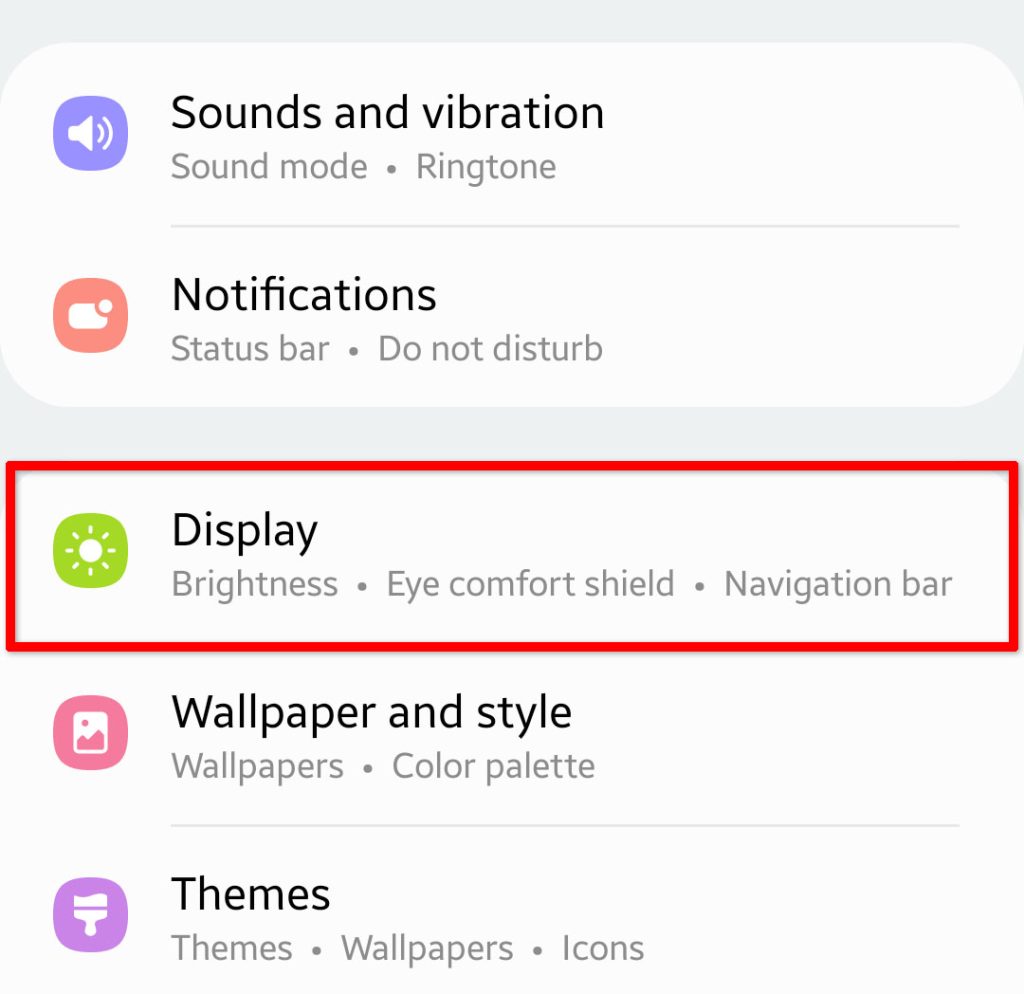 Step 4: Scroll all the way down to find Touch sensitivity.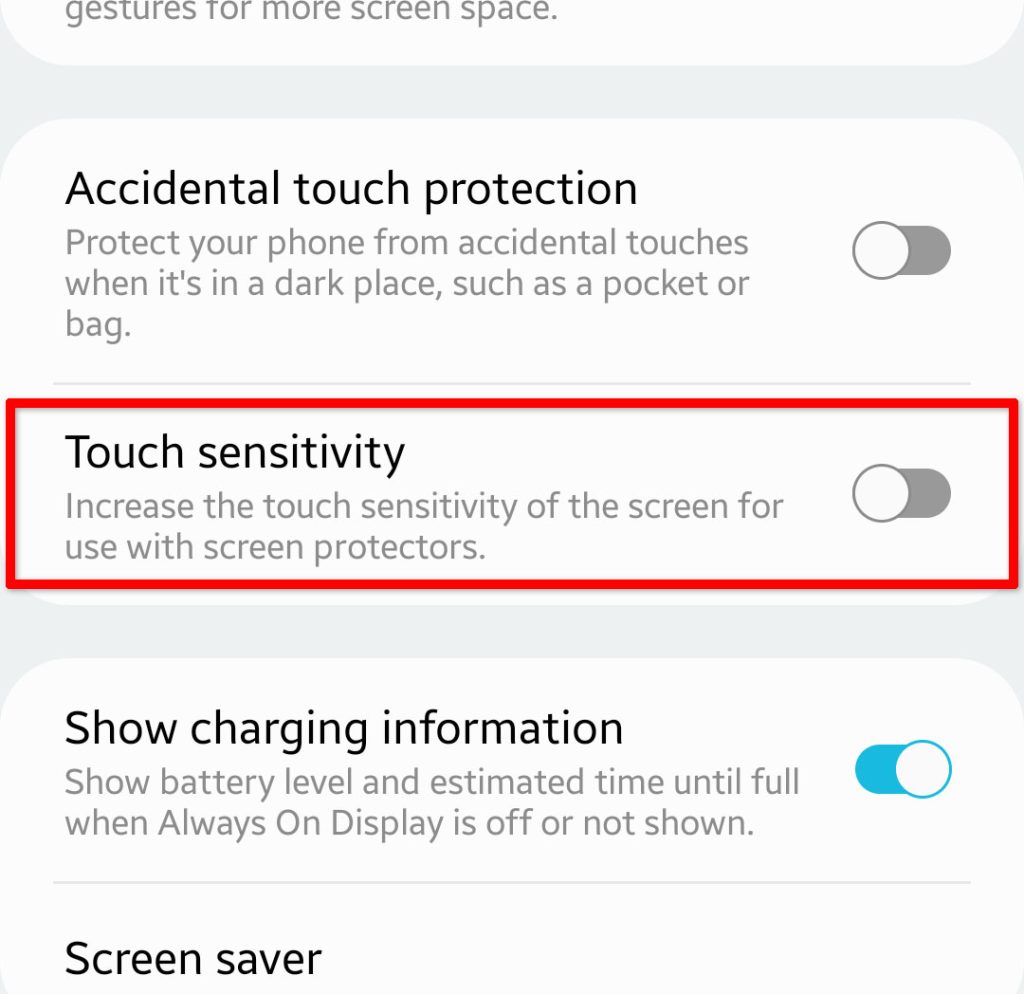 Step 5: To enable it, tap the Touch sensitivity switch.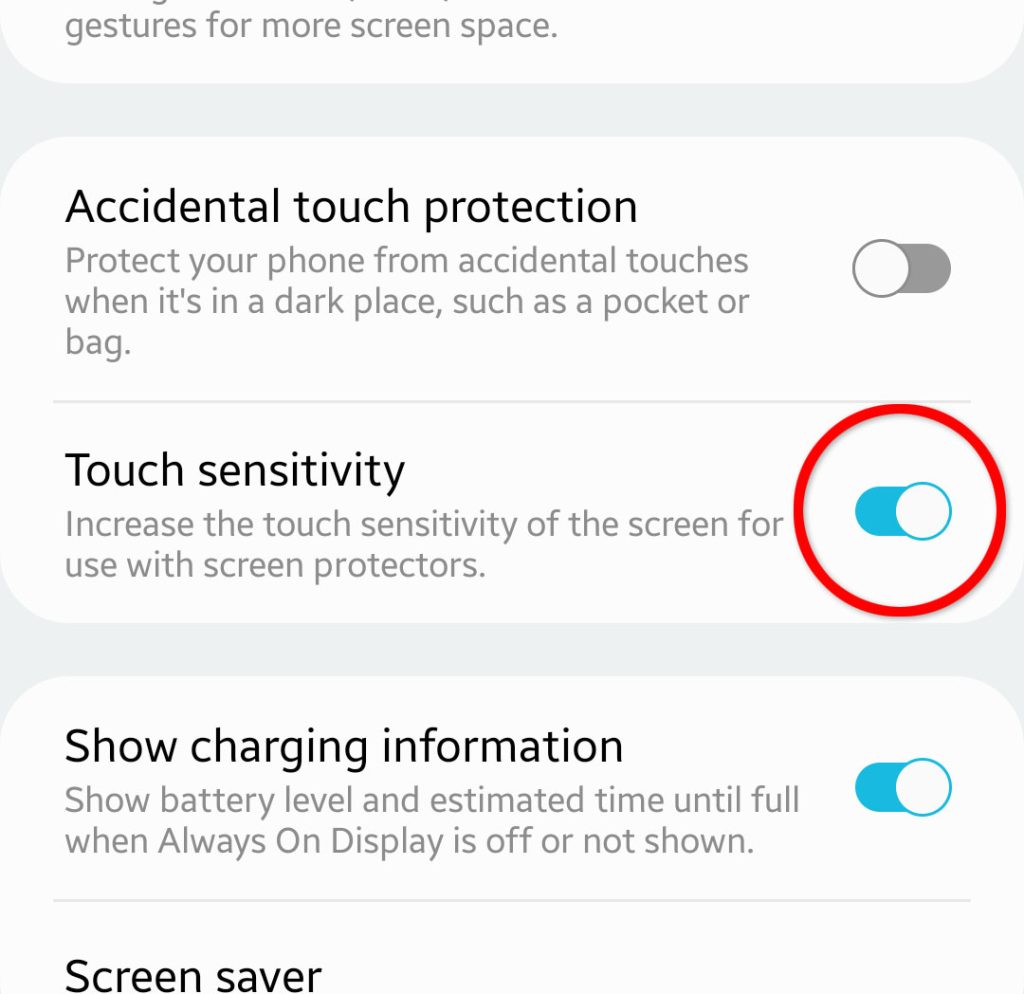 This will immediately enable touch sensitivity on your Galaxy S22 and even if you have gloves on, it should be responsive enough to execute your commands.
With the touchscreen sensitivity feature enabled, there's a tendency that your phone might develop ghost touches, so also enable the Accidental touch protection.
This protects your device from accidental touches when it's in your pocket or purse.
Troubleshooting touchscreen issues
Some users might experience touchscreen-related issues with their phones. The thing is that as long as the display panel doesn't have any cracks, the problem can always be fixed without any help from a technician.
With that said, here are some of the most practical things you can do if your Galaxy S22 has some touchscreen issues:
First solution: Clean the display
Dirt, grease and smudges can significantly reduce the responsiveness of your phone's screen. That's why the first thing that you have to do if your Galaxy S22 isn't as responsive as it was out of the box is to clean the display properly.
You can buy a screen cleaning agents or solutions online but you can actually just use an alcohol and dry cloth for it.
Here's how you do it:
Step 1: Make the clean dry cloth wet with alcohol.
Apply a good amount of alcohol on it and don't worry, alcohol evaporates fast.
Step 2: Wipe your phone's screen with the cloth wet with alcohol.
Wipe it gently and make sure you're using a cloth made of cotton. Better yet, use a micro fiber towel.
Step 3: Wipe the phone screen with a clean, dry cloth to remove the remaining alcohol and all the dirt together with it.
After doing that, try to see if the touchscreen sensitivity issues you're experiencing are gone.
Second solution: Force restart your phone
After making sure that the display is clean and yet your phone continues to be less responsive or if there are ghost touches that occur randomly, then try refreshing the memory of your phone.
All you need to do is the forced restart, which is a simulated battery removal.
Here's how it's done:
Step 1: Press and hold the Volume Down button and the Power key for 8 seconds.
This will trigger your phone to shut down and power back up.
Step 2: When the Samsung logo appears, release both keys and allow your phone to continue the boot process.
After the reboot, try to see if your phone continues to have the same problem.
Third solution: Reset all settings
The first two solutions are often enough to fix minor screen-related issues with your phone. However, if the problem continues to bug you, then you have to reset the settings of your device.
Here's how it's done:
Step 1: Pull up the app drawer and tap the Settings app.
Step 2: Scroll all the way down and tap General management.
Step 3: Tap Reset at the bottom of the screen.
Step 4: Tap Reset all settings.
Step 5: Tap the Reset settings button and then enter your security lock.
Step 6: Lastly, tap Reset to proceed with the settings reset.
Your Samsung phone will reboot once the reset is done, but after that, continue using it and observe closely to know if the problem is fixed.
Once you've done all of these and the screen sensitivity hasn't improved, then it's probably the screen protector you installed that's causing the problem.
So remove the screen protector and have a new one installed, but this time try the one with higher quality.
We hope that this simple tutorial and troubleshooting can help you one way or the other.
Thanks for reading!