Some gamers have been complaining with regard to the increasing amount of cheaters on the newly released Call of Duty: Black Ops. If you are one of those victims for these players and ruining your game, we suggest you report cheaters on Black Ops to prevent them from doing it again. Read along to learn how to do this if you haven't tried it yet.
How to Identify Cheaters on COD Black Ops Cold War
Call of Duty: Black Ops is a first-person shooter game released on November 13, 2020 by Activision. As Call of Duty is one of the successful video game franchises, these games are also swamped with hackers and cheaters. However, It is really hard to identify if someone is cheating but here are some of the indications:
A player that cheats usually shoots in a predictive manner and can kill from far distances.
A player kills behind walls and aims for a headshot, even in those places that are impossible to be detected.
A player can automatically aim and shoot before the opponent is visible.
You can't shoot your opponent until they kill you.
When players already have a care package even at the start of the game.
How to Report Cheaters on Call Of Duty Black Ops Cold War
Reporting cheaters and hackers on COD Black Ops is not easy as they could be just really good players. Once you have already confirmed that the person cheats or uses certain hacks, then you can follow the steps below.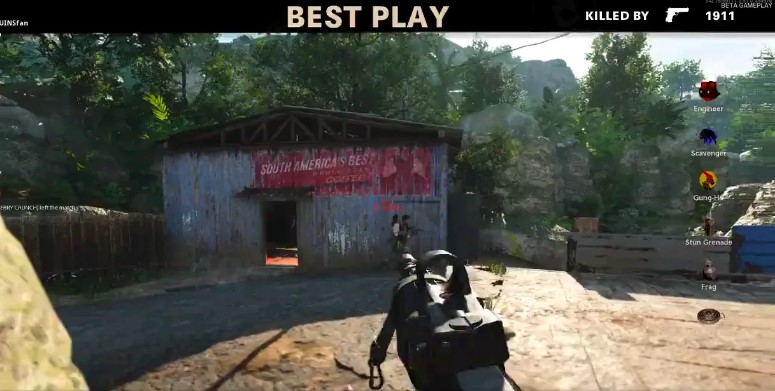 Report Cheaters on COD Black Ops Cold War on your Playstation:
Go to the Multiplayer lobby.
Press the triangle button on your controller to access the Social Menu.
Select the Recent Players tab on your Playstation.
Choose the player to want to report.
Press the X button on the controller.
Select Report Player.
Choose Cheating found in the available options.
Report a Player Cheating from your Xbox:
Go to the Multiplayer lobby.
Press the Y button on your Xbox.
On the Social Menu, Select Recent Players.
Highlight the player to be reported and press the A button.
Select Report Player.
Choose the appropriate option.
Report a Player on your PC:
Go to the Social tab from the Multiplayer menu.
Press F1 on your keyboard.
Access the Recent Players tab.
Highlight the player you want to report.
Choose Report Player.
Choose one of the available options.
Keep in mind that you need to remove the players you intend to report when they are on your Friend list. When Activision receives the report, they will review and take certain actions necessary. Players may be banned from playing games using their account. You may not receive any update from the result of your report for confidentiality.
Other interesting articles:
Visit our TheDroidGuy Youtube Channel for more troubleshooting videos and tutorials.