Although Forza Horizon 4 was released in 2018, only now do we get a significant number of players reporting crashing issues. If you are experiencing crashes on this game and you have no idea what's the reason for them, this troubleshooting guide should help.
Causes for Forza Horizon 4 crashes on Windows 10
If Forza Horizon 4 keeps crashing and you have no idea why, it may be due to one of these factors:
Random game bug.
There's no perfect game and from time to time, applications and games may encounter errors that your system may be unable to resolve on its own. Crashes can happen due to a lot of factors and game developers cannot entirely prevent it.
If the game has crashed once or twice but then started working normally again, it may not be a sign of something serious.
Just make sure that you update the game and the rest of your software to lessen the chances of bugs.
PC can't handle the game.
Driving simulation games usually put pressure on a system so be sure that your computer meets the minimum system requirements. If you play on higher resolution or settings, you must ensure that you have a powerful PC.
Corrupted game files.
If Forza Horizon 4 files are damaged, the game may not launch, won't run properly, or crash. Files may sometimes be corrupted after a system update but other things like malware, or other bad applications may also lead to this problem.
Outdated GPU drivers.
Like Windows Operating System, your graphics card drivers need regular update to keep it in top form. Since new games are constantly coming out, AMD, Intel, or NVIDIA also ensure that their GPUs receive updates to let them work with these games smoothly.
As a user, all you have to do is to install new GPU drivers as they become available. By default, an accompanying client for your graphics card should do the checking for new updates for you but you can always scan for new updates manually as well.
Interference from third party software.
Other applications on your computer can cause games like Forza Horizon 4 to crash. If you run other programs while playing, you can use the process of elimination to identify which of these programs may be causing the problem.
Unknown hardware malfunction.
Some cases of Forza Horizon crashes are attributed to bad hardware. Old or defective graphics card is a common problem but so are other components like RAM, CPU, or hard drive.
If Forza Horizon 4 is crashing on you persistently after doing all the software solutions in this guide, you should consider upgrading your hardware.
How to fix Forza Horizon 4 crashing issue
There are many things that can lead to crashes when playing Forza Horizon 4. To begin troubleshooting the problem, make sure that you do each of the solutions in this list.
Keep everything updated on your PC.
The easiest way to get rid of known bugs and glitches in a game is to update. So, make sure that Forza Horizon 4 game always runs its latest version. By default, the game client or the Xbox app should automatically search for updates for you so all you need to do is to confirm it.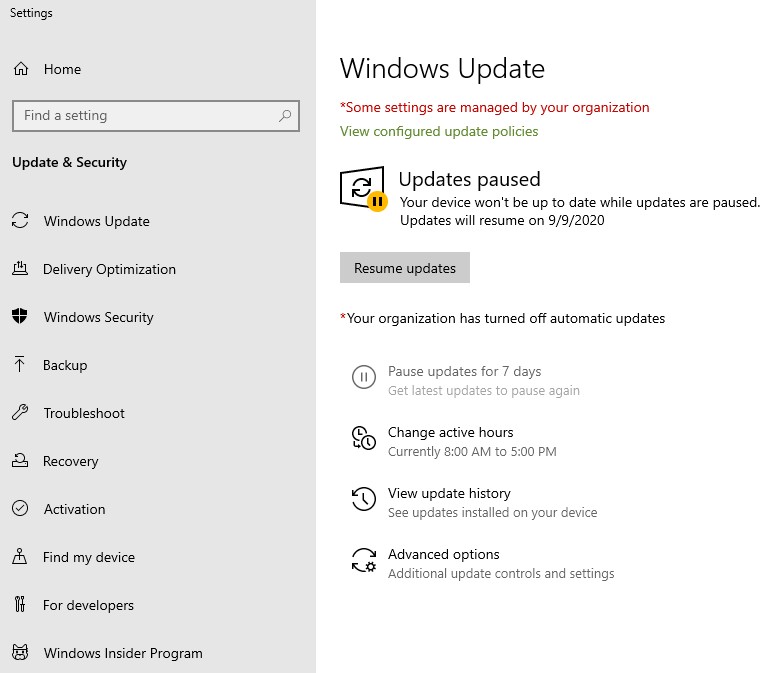 If the game is already updated, another important thing that you can do is to update Windows and the rest of your programs. Like your games, you need to keep the rest of the software running their most recent versions to decrease the chances of bugs at all times.
Ensure PC meets minimum system requirements.
If your computer keeps crashing when trying to launch the game, or if the game lags or performs poorly, be sure to check again if it can handle the minimum system requirements.
Forza Horizon 4 minimum system requirements:
OS: Xbox One, Windows 10 version 15063.0 or higher
Architecture: x64
DirectX: DirectX 12 API, Hardware Feature Level 11
Memory: 8 GB
Video Memory: 2 GB
Processor: Intel i3-4170 @ 3.7Ghz OR Intel i5 750 @ 2.67Ghz
Graphics: NVidia 650TI OR AMD R7 250x
Sometimes, computers that barely meet the minimum may still struggle with a game, especially if it's running on higher graphics settings. If your computer is a few years old, you may need to lower down the game settings to see if that will help with performance, or stop the crashes.
Check for the latest graphics card drivers.
One of the important things that PC players need not forget is to keep their GPU or graphics card updated all the time. Old or outdated drivers can lead to game crashing issues or poor performance.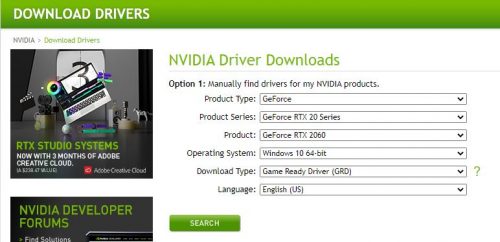 Drivers are mini-OS for your hardware components. In simple terms, they allow Windows to use a certain component like the graphics card. If the drivers for your card is corrupted or old, there may be performance and other issues when you play a game.
Check out the links below on how to update your GPU:
How To Check For And Install GPU Driver Updates | NVIDIA
How To Check For AMD GPU Driver Updates
Repair Forza Horizon 4 game files.
For some people, the main reason why Forza Horizon 4 is crashing can be bad game files. You can use the Repair Tool option for Windows 10 to help fix any detected damaged files for this application. Here's what you need to do:
On your keyboard, press the Windows button. Alternatively, you can click on the Windows icon at the lower left portion of your screen.
Find Forza Horizon 4 or you can search for it.
Right click on Forza Horizon 4 app.
Select App settings.
Click on Repair button.
Close other background apps.
If you run other applications when Forza Horizon 4 is playing, it's possible that one of them may be causing it to crash. Since the game was launched, players around that world have noticed that certain programs may cause this game to crash or fail to launch if one of the following programs are active :
Logitech G Hub
MSI Afterburner / Riva Tuner Statistics Server
EVGA Precision
OBS
Xsplit
Discord
MacType
Warsaw Banking App
Wallpaper Engine
A-Volute Sound studio
Nahimic Audio
Sonic Audio
For others, popular streaming applications like OBS or Xsplit may cause conflict with this game as well.
If you are also running any security software, try to check if it's interfering with how the game works by disabling it temporarily. Make sure to turn the security software back on afterward the troubleshooting.
Delete and reinstall.
Should none of the solutions in this guide have helped fixed your crashing issue, you'll need to do a drastic step of deleting and reinstalling Forza Horizon 4.
Other interesting articles:
Visit our TheDroidGuy Youtube Channel for more troubleshooting videos and tutorials.