"I'm having a problem with my Samsung Galaxy S5, which started after receiving the Lollipop update. Since then, I noticed my phone is running very slow and sometimes it tends to freeze or becomes unresponsive when I tried to run or use certain applications on it. What should I do to get it fixed?"
Performance issues including sluggish display or slow to respond, freezing, and unresponsive screen are among the common problems encountered by many users of the Galaxy S5 device following the Lollipop update. In fact, we've got several emails from S5 owners from different carriers, complaining about the same issue on their device.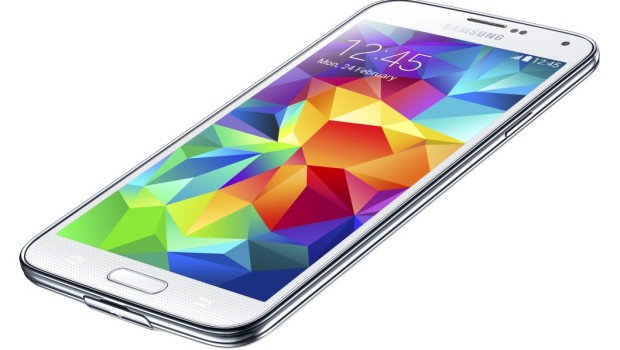 While we could say in this case that the update has caused such problem to occur on the device, there are also some other factors that may have triggered it and we have to consider them as well. Among the most common culprits include unstable applications, low internal memory, and multiple apps or widgets simultaneously running.
MUST VISIT: Samsung Galaxy S5 Troubleshooting
To address this concern, I have provided a list of recommended workarounds, troubleshooting methods, and potential solutions to the most common complaints or scenarios tied to slow performance problem with the Galaxy S5 device, including those that manifest after the Lollipop update. Read on and see which of these workarounds are applicable to an existing issue with your phone.
Lastly, if you have issues with your phone, feel free to contact us at [email protected] and we will do our best to look into your concern. Just provide us with necessary information so we will know where to begin our research or troubleshooting.
=====================
Galaxy S5 seems Slower after Lollipop Update
Problem: I have installed the Lollipop update on my Galaxy S5 late last month. It was an official update from Samsung Kies. At first it seemed to perform better and faster but after a couple of weeks I noticed my phone is getting sluggish. Do you think the internal memory being almost full could be the reason for this or does that not really affect it? Just so you know I have almost 3GB free at the moment and still have a large space on the memory card. I tried to transfer some files from my phone to the external memory (SD card) however the phone doesn't allow me to transfer many of the files, especially those I assume system files. I have rebooted my phone for several times already, done a clean master check and clean but to no avail. Do you have any idea why the phone may have become slower and what can I do to make it perform better? Please I need your help. — Amie
Troubleshooting: Hi, Amie! Slow performance is among the many issues that have plagued several users of the Galaxy S5 following the update to Lollipop. I'm wondering if you have already tried wiping cache on the device. If you haven't yet done it, I strongly suggest you do it now. Some users who had encountered the same problem as yours after upgrading to Lollipop said wiping the cache partition on their phone has worked wonders for them. If it won't do any good for you, then try to manage memory storage to ensure it's not causing you this trouble. Once you are near capacity, your phone may start to become slow or freeze more often. I therefore recommend checking your phone's memory storage in device settings in this case. If you see you're already near memory storage capacity, delete large files or apps you no longer use including videos, pictures, and games. If you think deleting files is undesirable, then you might consider alternatives like moving files to cloud-based storage services on the Internet, transfer files to a computer, or procure larger SD card to allocate more files and save phone space. If all else failed, then that's when you should consider performing a master reset. If you need help in doing any of these methods, please check out the troubleshooting assistance I've created below this page.
Galaxy S5 Display is Sluggish or Very Slow to Respond
Problem: Hi guys. I've got a Galaxy S5 for several months already and I haven't had encountered any major issues until late of last month. It's been almost weeks now since I noticed my Galaxy S5 display is becoming sluggish or very slow to respond. Every time I would try to open or run an application, it would take more than a few seconds for my phone to respond, or even worst, would not respond at all. As far as I remember, I haven't changed any settings on my phone and I have no idea what went wrong. It's too frustrating because it's hindering me from using many of my favorite apps especially when I badly needed to. I used to love this phone but over the past few days, my experience has become terrible. I hope you could offer me with any tips or potential fixes. Thanks in advance. — Andrei
Troubleshooting: Hi Andrei. Based on what you've said, I couldn't really point out what exactly is causing you this problem. Nevertheless, I have managed to gather some helpful workarounds recommended by other S5 owners who have quite similar performance issue as yours. So, you might as well consider trying these methods on your end.
Try to close apps (force stop) running in the background. Remember that too many applications running in the background can cause the device to respond slowly. To ensure this is not triggering your problem, please check your phone applications menu and see what's running and what you probably don't need. If you need help on how to close running apps on the Galaxy S5, you may refer to the troubleshooting procedures I've created below this page. I also recommend performing a soft reset or reboot your phone after you force closed all apps running in the background. It often helps resolve several issues including slow, freezing, and unresponsive device.
Galaxy S5 is Lagging after Downloading and Installing an Application
Problem: Hi, droid guy. Just wondering if you can help me out with my S5 problem. I recently installed K9Mail as alternative to the built-in email client on my Galaxy S5 and now my phone is constantly lagging. It's weird because I've had previously downloaded and installed a number of apps from the Play Store for several times already and never had any problem. It's only this time when my phone is acting different. I've tried clearing out the cache but unfortunately it is still lagging terribly. Any suggestions please? — Lorraine
Troubleshooting: Hi there, Lorraine. Sometimes apps could impact device performance. Did the issue start after installing a new application? If so, then try to remove or uninstall the most recent app you've added as it could be causing the problem. I also suggest deleting those applications you are not using. The more apps sitting in the apps drawer, the more they plot ways to make your phone slow by using resources including CPU cycles for background services. They will also take up memory blocks and fragments your phone storage. All these could directly affect performance of your device.
Galaxy S5 is Slow, Freezing and Crashing while using Facebook or other Apps
Problem: Hello droid guy! Please, I need help with my Galaxy S5. The problem is on my phone that is becoming very laggy and occasionally freezes up while using certain apps on it. The phone interface, as well as messaging app also feels very laggy at times where I would have to wait for it to respond. I also noticed when I'll be on Facebook or another app, my phone freezes and then the display goes black for about a minute. I'm sure it's not the battery because it still happens even when the phone is completely charged. How do I fix this? Any ideas and help would be much appreciated. Thanks! — Ashley
Troubleshooting: Hi Ashley. Based on the details you've provided, I suspect it's a software issue. Have you tried updating your device software to the latest version available yet? If not, then you may consider updating it first. Generally, software updates are rolled out to fix any existing issues on the device. In case you're already running the latest Android version on your S5 and still have these problems, try to boot into Safe Mode to determine if a third-party app is causing conflict or not. If the problem does not occur while in Safe mode, then it denotes a third-party app is most likely the culprit. Try to disable or uninstall apps you've recently installed prior to this problem. Otherwise, you may consider contacting the app's developer to ask for bug fixes for your device. Also, if you haven't restarted your device in more than a day or so, please do so now. Sometimes, the app may crash because of a memory glitch in your device and restarting it may well solve the problem. As for the Facebook app, try to clear Facebook cache to free up some space and improve performance. I've created a simple guide on how to clear apps data and clear apps cache on Galaxy S5 below this page for your reference, in case you need it.
Galaxy S5 is Very Slow when Browsing the Internet
Problem: My Samsung Galaxy S5 works just fine but recently had noticed it's performing very slow, especially when browsing the Internet. Also, my default Internet and Chrome browsers have started to have some random tabs crash when I am surfing the web. On rare occasion I'll get a message saying, "This app has stopped working" or something like that. The same message will also prompt on some of the Internet-based apps like Maps and YouTube so far. If you have any suggestions, that would be wonderful. Thanks! — Vince
Troubleshooting: Hi Vince. Did the problem start after downloading and installing any third-party app on your device? If so, try booting into Safe Mode to prevent third-party apps from starting up. If the problem stops, then something you installed might have caused the instability. I also suggest clearing the Internet and Chrome browser cache and cookies. Be sure to clear the application cache and not the application data. Clearing the app cache doesn't remove your personal settings or information but clearing the application data does. Lagging issues on browser apps are usually due to large amount of app cache or data stored on your phone. Also check your phone's memory storage and make sure it's not nearly full. An app could become unstable if there is no enough memory on your device for it to function well. If you're already near the storage capacity, try uninstalling any unused of very infrequently used apps or delete some media files to free up space on the internal memory.
=====================
Troubleshooting Procedures
The following are troubleshooting procedures I used in this post.
How to close apps running in the background
Press the Recent Apps key from any screen.
Scroll to and tap the desired app to open.
To close an app, swipe right or left over the app or simply tap the X icon.
To close all running applications at once, tap Close All.
Tap the Active Applications Icon to view active applications.
Method 1: Hold the Power/Lock key down until the phone powers off or until you see the power off options on the screen. Tap Power Off to turn the phone off, wait for about 20 seconds, and then hold the Power/Lock key again until the phone turns back on.
Method 2: If your phone is unresponsive to touches and you cannot power it off using the first method, then you can just remove the battery, wait for about 10 seconds then re-insert the battery, and finally, power it back on.
How to boot Galaxy S5 in Safe Mode
Power off the phone.
Press and hold the Power
When the Samsung splash screen appears, release the Power button and immediately press and hold the Volume down
Keep pressing the Volume down button until the phone reboots completely.
Hint: You should see a Safe Mode label in the lower-left corner of the screen once you've successfully rebooted in safe mode.
Once in safe mode, all third-party apps are temporarily disabled so it would be easier for you to isolate the problem. Test your phone in this mode and see if the problem is gone.
Uninstall Third-Party Apps on Galaxy S5
Tap Apps from the Home screen.
Tap Settings
Go to Applications.
Tap Application Manager.
Swipe to the Downloaded screen.
Select the app you want to remove or uninstall.
Tap Uninstall.
Tap OK to confirm.
Important Note: Some pre-installed apps cannot be uninstalled from the phone. In this case, you can just disable them if really needed. To re-enable pre-loaded apps, go to Settings, tap Application manager, swipe to the Turned Off tab, tap the desired app and finally, tap Enable.
As for downloaded apps, you can always re-install them through the Google Play Store if you decide you needed them after all. Just be sure these are not bad apps though.
How wipe the Cache Partition on Galaxy S5
Turn your phone OFF.
Press and hold the Volume Up, Home, and Power buttons at the same time.
When the phone vibrates, release the Power button but keep holding the Volume Up and Home.
When the Android System Recovery screen prompts, release the remaining buttons.
Scroll to and highlight Wipe Cache Partition using the Volume Down
Select the option by pressing the Power
Wait until the cache partition has been wiped completely. When it's done, you'll see Reboot System Now is highlighted.
To reboot your device, press the Power
How to Factory Reset Galaxy S5
Performing a hard or master reset on your device will restore it to factory defaults, thus you will lose all your personal data stored on the internal memory including photos, contents, custom ringtones, contacts, and downloaded apps. Contents stored on the SD card and SIM card will not be affected though. Be sure to back up your data before you start performing a master reset so you can just restore them afterwards.
Tap the Apps icon from the Home screen.
Tap Settings.
Tap Backup and reset under User and Backup.
Clear the check boxes next to Automatic restore and Back up my data, as you desire.
Tap Factory Data Reset.
Tap Reset device.
If prompted, enter your password or PIN and tap Continue. (Only applicable if you've enabled a screen lock).
To confirm, tap Delete All.
This is an alternative method of resetting if you're unable to perform a hard reset using the settings menu.
Power off your phone.
Press and hold the Volume Up, Home, and Power buttons simultaneously.
When the phone vibrates, release the Power button but keep pressing the Home and Volume Up
When the Android System Recovery displays, release the remaining buttons.
Highlight Wipe data/factory reset by pressing the Volume Down
Select the option by pressing the Power
Scroll to Yes–delete all user data using the Volume Down
To confirm the hard reset, press the Power
Wait until the device has been reset completely or when the Reboot system now option is highlighted.
To reboot your device, press the Power After that, your Galaxy S5 has been reset to its factory default settings.
How to delete browser cache and cookies
Tap on Apps from the Home
Tap Internet or Chrome to open the browser.
Tap the Menu icon (three-vertical-dots figure) located on the upper-right corner of the browser screen.
Tap to select Settings from the Menu options.
Under Settings, scroll to Advanced options and tap on Privacy.
Scroll to and tap on the option to Delete personal data under Privacy.
Tap to check the boxes next to Cache and Cookies and site data.
Make sure both boxes have check marks, and then tap on Done to begin clearing of cache and cookies on your phone.
Connect with us
We'll be happy to hear and address your problems, questions and suggestions, so feel free to send them at [email protected]. We support every Android device available and we are serious in what we do. This is a free service we offer and we won't charge you a penny for it. But please note that we receive hundreds of emails every day and it's impossible for us to respond to every single one of them. But rest assured we read every message we receive. For those whom we've helped, please spread the word by sharing our posts to your friends or by simply liking our Facebook and Google+ page or follow us on Twitter.