Hey guys! In this post, I tackled some very common errors any Samsung Galaxy Note 5 (#Samsung #GalaxyNote5) owner may encounter. While we hate to see our phone popping up errors sometimes, these things are actually telling us what the problem is all about. In other words, errors exist to help us determine the issue.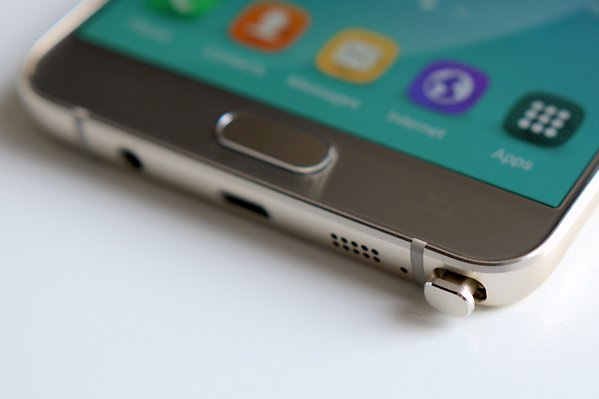 The first error I addressed here is "Google Account Action Required," which I personally encountered before. If this one pops up, it often has something to do with the password of one of the Google services or apps. My experience was caused by the 2-step verification; when I enabled it, this error popped up immediately.
Read on to know more about these errors and how to deal with them. If, however, you are looking for a solution to a totally different problem with your Note 5, then visit the troubleshooting page we carved out for the device. Try the solutions we already provided and if they won't work or if you couldn't find issues related to yours, then contact us by filling up this questionnaire.
Now, here are the error messages I included in this post…
Galaxy Note 5 showing "Google Account Action Required" error
Problem: Good morning, I've been experiencing an issue with my Galaxy phone and Google. The phone constantly displays an error triangle: "Google Account Action Required." Because I absolutely positively do not want to be signed in to Google unless I am updating play store apps, I always go to Google on a computer, change my Gmail password, and then restart my phone. It would be nice if the hideous triangle would go away. Can I clear it?
Troubleshooting: I encountered this error message a few times already and the first time I saw it, I knew right away it had something to do with my password because it occurred immediately after I turned on the 2-step verification. By the way, this problem is Android-wide and not just exclusive to Galaxy Note 5s.
If the error popped up due to the 2-step verification, then you have two options: either to disable the added security or setup app specific passwords. To know what app is showing this problem (I really think it's Gmail), tap and hold the notification and drag it over "App info" to know the name of the app and then in your computer or web browser, visit Google's App Passwords page to setup passwords for your apps.
Basically, the error simply wants you to login to your Google account so the ultimate solution to this problem is to login. After all, you need your Google account to be able to perform administrative tasks on your, although I understand why you don't want to be logged in all the time.
Galaxy Note 5 shows "Recovery is not SEAndroid enforcing"
Problem: I have installed TWRP and SpaceX kernel-v0.1 successfully. At first a few phone calls were dropped but seemed to stop now. Phone functions normally, kernel seems stable, TWRP recovery works fine but I see this message when I boot into recovery: "recovery is not seandroid enforcing."
I have the international version SM-N920C and suspect I may have used the incorrect version of TWRP and/or SpaceX kernel? Perhaps I should be using Philz recovery? Please provide your thoughts and feedback and advise. Thanks, Uncle B.
Troubleshooting: I am one of the people who is not against rooting so whatever you want to do with yours, continue but be careful.
Now, to fix this problem, you don't need to do something special. Just re-flash the stock firmware to your phone using Odin. Of course, you need to boot it in Download mode before flashing. Once everything is back to stock, begin experimenting from there…again. Good luck!
Galaxy Note 5 showing "Custom binary blocked by FRP Lock"
Problem: Today I received the new Note 5. Installed some apps, went to a shop to have current SIM cut to nano, inserted SIM, phone powered down. When I tried to restart the Samsung logo came up with small red writing in the top left corner saying "Custom binary blocked by FRP Lock" then it powers  down. Please help urgently. Need the phone for work, can't use old phone because the SIM was cut to nano."
Suggestion: Strange because that notice shows up only if the firmware is modified or a custom ROM is flashed into the phone. But if you honestly didn't tamper the firmware, then I suggest you return it to your provider and request a brand new replacement. There's no need to troubleshoot on a phone that is only a few days old. But just so you know, flashing the stock firmware will fix this problem.
Galaxy Note 5 shows error "ERR_CONNECTION_FAILED"
Problem: Purchased the phone couple of weeks ago, replacing anot iPhone 6 plus.  In my apartment I have consistent H+ coverage on the note 5, the phone completely stops all data functions sometimes. I use Google Chrome and pages don't load, results in ERR_CONNECTION_FAILED, play store would not search for an app and results in no Internet connection,  I have to disable mobile data and re enable, this gets the phone to function on H+ And lasts about 20 minutes and returns to issues back again. I have resetted the APN, replaced the sim and also resented to factory settings, but the issue persists. My wife uses a note 4 and it functions normally on h+ in the apartment and so does the iPhone 6+.
Troubleshooting: By the time you noticed the phone isn't connected to mobile data anymore, was it connected to any Wi-Fi network? If so, then "Forget" the network it's connecting to and turn off Smart Network Switch.
Does the internet drop at a 20-minute interval every single time? If so, then you might have installed an app that automatically drops wireless connectivity after a specific number of minutes or hours. One app I know that can do this (and I personally use) is LeanDroid.
If the problem persists, I suggest you do the master reset (yes, I understand you already did the factory reset) and if that doesn't make any difference, contact your provider and probably have it replaced especially if the connection drops randomly. I would not ask you to look into service problems because as you said, your wife's Note 4 and the iPhone 6+ work perfectly.
Galaxy Note 5 shows "Recognition Failed" error
Problem: After writing a memo in action memo and clicking on the "Link to action" tab , I get the Recognition Failed notification popping up at all times.
I have clear the cache on the S Pen app and made sure the language is English in language and input . Can you help.
Troubleshooting: It could be a bug or just a glitch but one of the workarounds is to disable all languages, except the one you're using, in the keyboard and then head to handwriting recognition and make sure there's only one language. After this, try Action Memo again and it should be able to recognize your handwriting.
The other workaround is to update the language you're using if applicable.
Related Problem: Handwriting in action memos not recognized in order to link to whatever i want.
Related Problem: Hello, I recently bought a new galaxy note 5 and I noticed that the screen off memo function is not working. It is activated in the settings under s pen menu, however when i try to write nothing appears. Any suggestions? Thank you very much.
Galaxy Note 5 "Unfortunately, Contacts has stopped" error
Problem: Hello Droid guy. Help me please as I am starting to get worried about my new phone, a Galaxy Note 5. Just recently, the error "Unfortunately, Contacts has stopped" started to pop up for no apparent reason and at the same time I can't connect to the internet. I am connected to my own Wi-Fi network at home and then this error just pops up out of nowhere and messing up with my internet. Do you guys know how to fix this issue? Thanks.
Troubleshooting: Actually, the reason why the Contacts service crashes is because your phone lost internet connectivity. It seems like you have contacts that are saved online and when the connection gets cut off, the service that handles all contacts crashes as it can't reach the servers where those contacts are saved. The error is just the result and not the cause. What you need to fix is your internet connectivity.
The best way to troubleshoot a Wi-Fi issue is to reboot your router and/or modem. If the problem persists after that, then call your ISP and have it checked.
However, if you're verified that your connection was stable, then it's time you did the master reset. It might be an issue with some of the files or data in the phone.
Turn off your Samsung Galaxy S6 Edge.
Press and hold the Volume Up, Home and Power keys together.
When the device powers on and displays 'Power on logo', release all keys and the Android icon will appear on the screen.
Wait until the Android Recovery Screen appears after about 30 seconds.
Using the Volume Down key, highlight the option, 'wipe data/factory reset' and press the Power key to select it.
Press the Vol Down button again until the option 'Yes — delete all user data' is highlighted and then press the Power key to select it.
After the reset is complete, highlight 'Reboot system now' and hit the Power key to restart the phone.
Connect with us
We are always open to your problems, questions and suggestions, so feel free to contact us by filling up this form. We support every Android device available and we are serious in what we do. This is a free service we offer and we won't charge you a penny for it. But please note that we receive hundreds of emails every day and it's impossible for us to respond to every single one of them. But rest assured we read every message we receive. For those whom we've helped, please spread the word by sharing our posts to your friends or by simply liking our Facebook and Google+ page or follow us on Twitter.