The Madden franchise has always been one of the most popular games on Steam. If you love playing the latest Steam Madden NFL 22 but the game won't load, this guide should help you deal with the problem.
How to fix Madden 22 won't load on Steam?
There can be many different reasons if you're having difficulty launching Madden NFL 22 on Steam. Some of the causes are minor and easily fixable while some may require drastic solutions or even a hardware upgrade. Below are the solutions that you can try if Madden 22 won't load on Steam:
Fix #1: Verify if your PC can run the game.
Ideally, you should check your hardware first before buying a game from Steam. This is to avoid encountering incompatibility issues during and after installation. If you forget to do this and you simply go ahead and pay for the game anyway, now is the right time to check. It's possible that your PC or laptop has not met the minimum system requirements, thus, the game is prevented from launching.
Check out the details below to know if your PC can run the game at this time: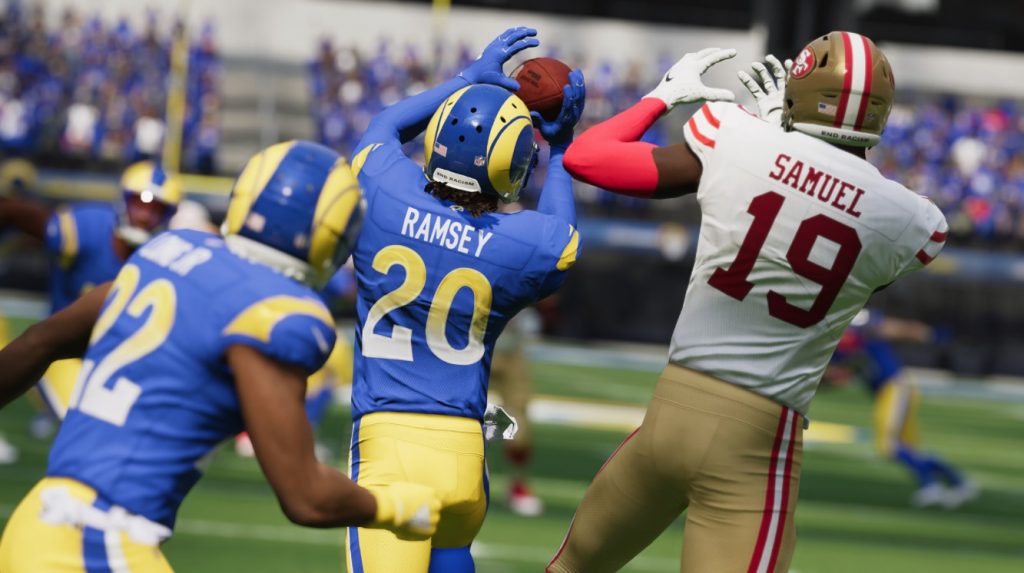 MINIMUM REQUIREMENTS:
Requires a 64-bit CPU and OS
OS: Windows 10
CPU: Athlon X4 880K @4GHz or better, Core i3-6100 @3.7GHz or better
RAM: 8 GB
GPU: Radeon RX 460 or Equivalent, NVIDIA GTX 660 Equivalent
DirectX: Version 11
If any of your hardware components has not met a particular specification, like if your laptop does not have a discrete graphics card, you should consider upgrading first before running the game again.
Fix #2: Install updates.
Keeping your computer's software, apps, and games updated is one of the best ways to get rid of bugs. Make sure that Madden 22 is updated in Steam before starting it again.
You must also ensure that your Windows Operating System has been checked for any uninstalled updates at this time. To do that, just go to Windows Settings > Update and Security > Windows Update.
Fix #3: Update your graphics drivers.
Another important software component that you need to update right now is your graphics card drivers. Drivers are like mini-OS of a hardware component and are needed by your computer's Operating System in order to communicate with that specific component. If the drivers are outdated, the game may suffer from issues such as crashes, lag, poor performance, or failure to launch.
Updating graphics drivers is easy and for most people, almost automatic with the help of a special software like NVIDIA GeForce Experience.
If you need assistance in checking for the latest graphics drivers, click on any of the links below:
Fix #4: Repair the Madden 22 game files.
If your Madden NFL 22 game still won't load on Steam at this point, it's possible that you're dealing with damaged or corrupted game files. To check, you can verify the integrity of the game files in Steam. Here's how:
Launch the Steam app.
Go to the Library.
Look for the Madden NFL 22 and right click the icon.
Then, select Properties from the drop down options.
Choose the Local Files tab.
Select Verify Integrity of Game Files to begin the repair process.
Run Madden 22 again to check if the crashing issue is gone.
Fix #5: Run Steam as Admin.
Some programs need to access high-level files and folders in order to work properly. Make sure that you allow Steam to have elevated access by running it as administrator.
If Steam is already running as admin at this time, you can also try to grant the same level of access to Madden 22. This can sometimes help in fixing issues such as the one you're dealing with right now.
Fix #6: Close other apps.
Other programs may prevent games and other apps from launching. This can sometimes be the case with security software that is set to their most strict level. If you have an antivirus or any security software running while you're playing Madden 22, consider turning it off temporarily to see if that will let the game load.
Fix #7: Delete and reinstall.
Sometimes, the only fix that you can try to get rid of bugs is by doing a clean installation. If Madden 22 is still not launching at this point, you can uninstall and add it again on Steam.
OTHER INTERESTING ARTICLES:
Visit our TheDroidGuy Youtube Channel for more troubleshooting videos and tutorials.