Are you having crashing issues when playing the new Madden NFL 22? If you do, this troubleshooting guide is for you. In this article, we'll show you the solutions that are most effective in fixing all cases of Madden 22 crashes.
How to fix Madden NFL 22 crashing on PC?
If Madden NFL 22 keeps crashing, or if it won't launch, you'll need to perform a number of troubleshooting steps and solutions.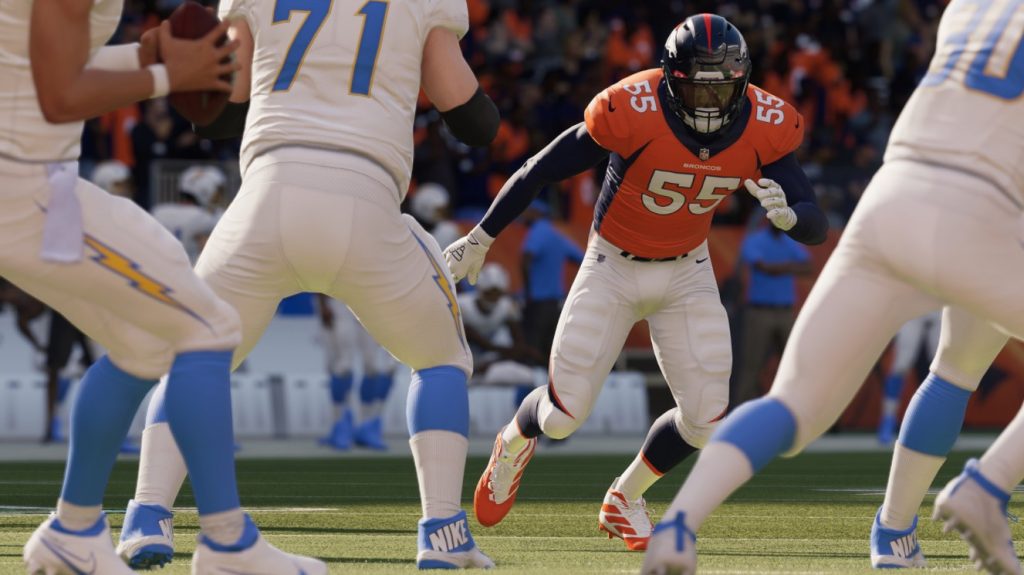 Fix #1: Ensure that your PC supports the game.
If Madden NFL 22 won't start after you've installed it, it's possible that your PC has insufficient hardware. Make sure that you check the Madden 22 system requirements before adding it to the system. Below are the minimum system requirements for Madden 22:
OS: Windows 10
CPU: Athlon X4 880K @4GHz or better, Core i3-6100 @3.7GHz or better
RAM: 8 GB
GPU: Radeon RX 460 or Equivalent, NVIDIA GTX 660 Equivalent
DirectX: Version 11
It's important that your PC has the necessary hardware components in order to avoid crashes, lag, and poor performance. If needed, try to upgrade your hardware to meet the specifications mentioned above.
If you plan on playing the game on higher graphics settings, make sure that you aim to meet the recommended system requirements below:
OS: Windows 10
CPU: FX 8150 @3.6GHz or better, Core i5-3350 @3.40GHz or better
RAM: 12 GB RAM
GPU: Radeon R9 270x or Equivalent, GeForce GTX 680 or Equivalent
DirectX: Version 11
Fix #2: Check for game updates.
Another important task that a PC gamer must do is to ensure that the software environment of his or her computer is updated. Madden 22 is a new game so new updates are expected to be released from time to time to improve things and to fix known bugs and glitches.
Before you launch Madden 22 again, be sure to check if it's updated at this time.
Fix #3: Restart the game and/or launcher.
If Madden 22 is already running its updated version at this time, the next good thing that you can try is to refresh the game as well as the game launcher you're using. For example, if you're playing Madden NFL 22 on Steam, simply close the game and restart the Steam client. You have to do the same if you're using any other launcher such as Epic Games, Origin, Xbox Game Pass For PC, etc.
To ensure that the launcher is fully closed, try closing it using the Task Manager (CTRL+SHIFT+ESC).
Fix #4: Install graphics drivers.
If Madden 22 continues to crash after restarting the game or the launcher, your next move is to ensure that your GPU drivers are running the latest version.
You can either manually check for driver updates by going to Device Manager, or you can let the system do the checking by using a special software for your hardware. For example, if you have an NVIDIA graphics card, you can just install the NVIDIA GeForce Experience app so it downloads the latest driver updates for you.
To know how to update your drivers, check these links:
Fix #5: Repair game files.
Some cases of game crashes can be caused by bad or corrupted game files. To ensure that your Madden 22 game files are intact and in good health, make sure to repair them from time to time. The exact steps on how to repair game files depends on the game launcher you're using.
How to verify Madden 22 game files on Steam
Launch the Steam app.
Go to the Library.
Look for the Madden NFL 22 and right click the icon.
Then, select Properties from the drop down options.
Choose the Local Files tab.
Select Verify Integrity of Game Files to begin the repair process.
Run Madden 22 again to check if the crashing issue is gone.
How to repair game Madden 22 files on Origin
Open Origin Launcher.
Select My Game Library in Origin.
Right-click on the Madden NFL 22 game tile.
Select Repair Game.
Wait for the process to finish.
Run Madden NFL 22 again to check if the issue has been eliminated.
How to verify Madden 22 game files on Epic Games
Open Epic Games launcher.
Select Library on the upper left.
Below the game tile, click on the three-dots.
Select Verify.
Wait for the process to finish.
Launch Madden NFL 22 and check for the problem.
Fix #6: Close the other third party apps.
If you have other programs or applications running together with Madden 22, try to see if closing them will fix the crashes for you. If Madden 22 works normally and won't crash when it's the only one that's active in the system, it's possible that you may have a problem with one of your apps.
Fix #7: Run the game as Administrator.
If Madden 22 is not loading, it's possible that it requires access to certain files in the system. To fix the situation, you can grant the game access by running it as an administrator.
To do this, you need to go to the installation folder of the game and find the .exe file. Then, right click on F1 2021 .exe file and select Run as Administrator.
Fix #: Delete and reinstall.
Reinstallation can be the last resort if all the solutions in this guide has not fixed the problem. Sometimes, the bugs that cause serious issues are only eliminated by re-adding a clean copy of the game to the system.
If you haven't tried it yet, consider deleting and installing Madden 22 to a different drive (if possible) to see if there's an issue with the current storage device you're using.
OTHER INTERESTING ARTICLES:
Visit our TheDroidGuy Youtube Channel for more troubleshooting videos and tutorials.