If you find Madden NFL 22 not working properly on your Xbox One, there are a number of different troubleshooting steps that you need to do in order to fix the problem. In this troubleshooting article, we'll show you the solutions that you can do if Madden 22 keeps crashing on your Xbox One.
How to fix Madden NFL 22 crashing on Xbox One?
If you can't play Madden NFL 22 properly, or if crashes persistently or randomly on you, these are the solutions that you can try to fix it:
Fix #1: Force close Madden NFL 22.
For most people, Madden 22 works well and does not crash at all. However, if you encounter random crashes while loading or while in the middle of gameplay, the first thing that you want to do is to refresh the game. To do that, you can force close Madden 22. Here's how:
While the Madden NFL 22 is running, press the Xbox button on your controller.
Make sure that the biggest application tile is highlighted, and then press the Menu button on the controller.
Select Quit.
Once the game closes, you can reopen it normally and check for the problem.
Fix #2: Install game updates.
New games need patches or updates in order to fix newly discovered glitches and bugs. Make sure that you check for updates before launching Madden 22 again. Games with online components like Madden 22 will automatically scan for updates so all you have to do is to confirm the installation of the updates.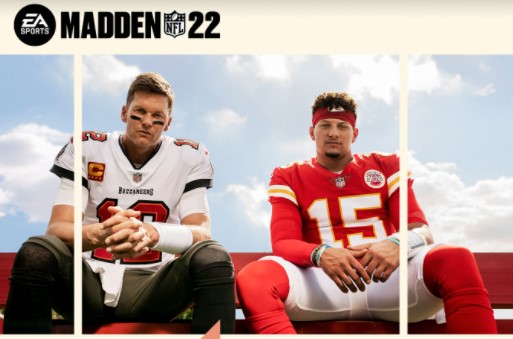 You also need to ensure that your Xbox One software is running the latest version at this time. To manually check for software updates on your Xbox One, follow these steps:
Select the Home button in the center of your controller.
Go to Settings.
Select System.
Available updates will be listed under Console info.
Fix #3: Clear your Xbox One system cache.
Crashing games on Xbox One can sometimes be fixed by restarting the Xbox One console and refreshing its system cache. The system cache is a set of temporary files used by the console to load apps and games faster.
To refresh your system cache:
Turn off your Xbox One.
Once the indicator lights on the front of the Xbox One and the console's power brick are off, unplug the power brick from the back of your console.
Wait at least 30 seconds.
Plug the power brick back into your Xbox One and turn it on.
Fix #4: Clean your Madden 22 game disc.
For those of you who have the game disc version of Madden 22, make sure that the disc is clean and free of fingerprints or dirt. You also want to check if the disc is cracked or scratched. Any of these things can lead to crashes, especially if the system is having a hard time reading the disc.
If you think that game disc is dirty, you can try to clean it by wiping it with a clean, soft cloth to remove dirt, fingerprints, or superficial scratches.
If you suspect that the game disc is bad, try to play it on another Xbox One console. If it continues to crash, or if the game won't load at all, consider getting a new disc.
Fix #5: Make sure your Xbox One is not overheating.
If your Xbox One console is overheating due to poor ventilation, apps and games may not load or crash before the console eventually turns off. Make sure that your Xbox One is located in a cool, dry place. You also want to ensure that there's good ventilation around the sides of your console.
To prevent overheating on your Xbox One console when playing Madden 22, consider letting the console cool off for a few hours (if you've been using it for a long time) and relocating it in a more open place.
Fix #6: Clear the saved game data.
Corrupted game data may also lead to crashes. To check if the Madden 22 files have become damaged or corrupted, you can refresh them with these steps:
Go to your Xbox Home screen.
Select Settings.
Go to System > Storage.
Select Manage storage on the right-hand side of the screen, then select View contents.
Highlight your Madden 22 game, press the Menu button, and select Manage game.
Select Saved data on the left-hand side of the screen.
Select Madden 22 to access the game's saved data.
From here, use the Options Menu to delete files or to view more information about a specific file.
Fix #7: Reset the MAC address.
Some Call of Duty gamers managed to fix crashing problems by resetting the console's Media Access Control Address. Here's how it's done:
Press the Xbox button.
Open Settings.
Go to Network > Network settings.
Select Advanced settings.
Select Alternate MAC Address.
Select Clear.
Select Restart.
OTHER INTERESTING ARTICLES:
Visit our TheDroidGuy Youtube Channel for more troubleshooting videos and tutorials.