Welcome to our focused troubleshooting series that aims to resolve the Samsung Galaxy S4 message sending failed error and other related issues. If you own this particular device and are having a problem sending an SMS, MMS, or other related issues then you have come to the right place as we will be providing solutions to these problems.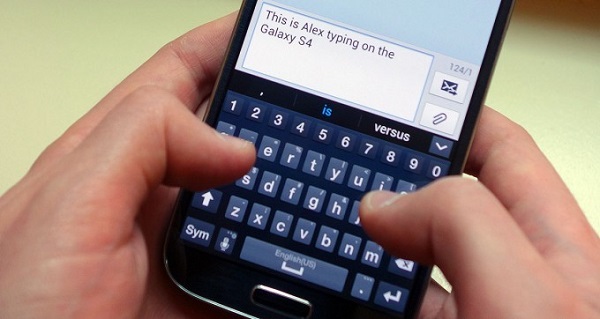 In this installment of the series we will tackle five real world problems that have been recently sent to us by our readers. These problems have been chosen since they are messaging related issues. We will provide the necessary troubleshooting steps that needs to be done per issue which we hope will lead to a resolution.
If you own a Samsung Galaxy S4 or any other Android device for that matter then feel free to contact us using this form. We will be more than happy to assist you with any concern that you may have with your device. This is a free service we are offering with no strings attached. We however ask that when you do contact us try to be as detailed as possible so that an accurate assessment can be made and the correct solution can be given.
If you would like to browse the previous parts in this series then check out this link.
Aside from sending us an email you may also reach us at our Facebook and Google+ social media accounts.
S4 Not Receiving Text Messages While Connected To Wi-Fi
Problem: I can send text messages but do not receive notification (I have selected that option in my system to notify me when a text has been delivered).  I do not receive text messages when I am on wifi at home or work unless I receive a call.  If I am just on network (away from home or office) I receive text messages.  I can receive phone calls no matter where I am.  All of my notifications come through (all emails and facebook).  Just started doing this on Sunday of this week. (It is currently Friday)  I have reset the cache, taken out the battery, taken out the sim card, and restarted everything.
Solution: You should start the troubleshooting by taking out the SIM and inserting it in another phone. Check if the same issue exists in this other phone. If it does then I suggest you get a new SIM. If the issue does not occur then the problem may be with your phone.
The first thing to do is to make sure your phone is running on the latest software update.
Next, check if this issue is caused by a certain app you recently installed. To do this you should start your phone in Safe Mode.
Remove the battery from the phone.
Re-insert the battery.
Press and hold the Menu key.
While holding the Menu key, turn on the device.
When you see the lock screen, you can release the Menu key.
'Safe mode' displays in the lower-left corner.
Check if the problem occurs in this mode. If it doesn't then it's likely to be caused by an app. Find out what app is causing this and uninstall it.
If however the issue still occurs even in Safe Mode then proceed with backing up your phone data then do a factory reset.
Turn off the device.
Press and hold the following three buttons at the same time: Volume Up key, Home key, Power key.
When the phone vibrates, release the Power key but continue to press and hold the Volume Up key and the Home key.
When the Android System Recovery screen appears, release the Volume Up and Home keys.
Press the Volume down key several times key to highlight 'wipe data / factory reset.'
Press Power button to select.
Press the Volume down key until 'delete all user data' is highlighted.
Press Power button to select and start the master reset.
When the master reset is complete, 'Reboot system now' is highlighted.
Press the Power key to restart the device.
S4 Message May Be Corrupt When Using Emoji
Problem: So I have downloaded an emoji keyboard and whenever I put an emoji in a text message it puts a question mark instead and before I send it out it says "message may be croupt"
Solution: For this particular issue you need to change the input mode of your messaging app to automatic. To do this follow the steps listed below.
Open the messaging app then go to its menu. Go to settings then input mode. Change it to automatic.
S4 Does Not Send Text Message
Problem: My phone wont send text messages. I can receive text messages but when I send a text it keeps saying fail to send. I think its because I might have accidentally deleted the message center number.
Solution: If you think that you may have deleted the message center number then you need to set this up again since you won't be able to send out a text message without this.
Press Messaging.
Press the Menu key.
Press Settings
Press Message Center
The number will depend on what carrier you are on. It's best to contact your carrier as to what message center number they are using then make sure your phone is also set to use this number.
If the message center number is present already and is correct but you still can't send a text message then try to restart your phone to refresh its connection to the network.
If the issue persists then start your phone in Safe mode.
Turn the device off.
Press and hold the Power key.
When 'Samsung Galaxy S4' appears on the screen, release the Power key.
Immediately after releasing the Power key, press and hold the Volume down key.
Continue to hold the Volume down key until the device finishes restarting.
Safe mode will display in the bottom left corner of the screen.
Release the Volume down key when you see Safe Mode.
Try sending a message in this mode. If you can send out a message then the issue may be caused by a third party app installed in your phone. Find out what app this is and uninstall it.
S4 Not Sending Text Message To Certain Contact
Problem: Hi there, basically my phone won't make a call or send texts to a certain contact in my phone, ill ring the number it rings twice then goes straight o their voicemail, this doesn't happen with any other call i make, also if i manually enter the number in the keypad it still does the same thing, the person also doesn't receive any of the texts i send, though my phone logs them as being sent. please help
Solution: If the status of the message in your phone reads sent then it's very likely that the message has already been sent and that the issue is not with your phone. There may be a software installed in the other phone that is blocking the text message from being received or your number may be included in the blocked list. The same applies to the calls which goes straight to voicemail.
Have the other person check on the settings of their phone as this may be where the problem exists.
S4 Not Sending Text Message After Lollipop Update
Problem: Hello. I currently am the owner of a unlocked Verizon Samsung Galaxy S4 running on T-Mobile. After the last lollipop update, my android device is having troubles sending SMS. The weird thing is that it can receive MMS and SMS, but just cannot send SMS. In other words, I am also able to send MMS. I thoroughly looked into the problem and have gained that I need to see the SMS Messaging Center Number; however, after the update, my phone no longer displays this box that displayed the number in the Messaging app's settings. Furthermore, I have moved my SIM card to another device and is able to send SMS no problem. Therefore, is this a hardware problem? If so, do you believe Verizon is working on a fix for the update? Thanks so much.
Solution: This appears to be a software related problem brought about by the latest software update. You should try to check again for any new updates but this time do it using Kies. Connect your phone using a USB cord to a computer running on Kies then check for any new updates. Install the updates on your phone if there are any present.
If your phone is already running on the latest software update then you have two options. The first option is to wait for a new update to arrive which will fix this issue. The second option is to rollback your phone software to a previous version. You will however need to do this manually since this is not a supported procedure by Samsung. Try checking the popular Android forums online on the exact procedure on how to do this.
Engage with us
Feel free to send us your questions, suggestions and problems you've encountered while using your Android phone. We support every Android device that is available in the market today. And don't worry, we won't charge you a single penny for your questions. Contact us using this form. We read every message we receive can't guarantee a quick response. If we were able to help you, please help us spread the word by sharing our posts with your friends.