Wondering if there's a way to find your Steam ID? In this short guide, we'll show you the easy ways to two methods to get your Steam account name or ID.
What is a Steam ID?
Steam ID, also known as Steam Account Name, is a unique string of numbers assigned to a particular account. This numeric identifier is used by Valve to identify a user in their Steam game distribution service. This is very useful to keep track of millions of users who use Steam and play on it every day.
Games can also use your Steam ID when creating or joining servers, and identifying players in a given match. Steam ID has other uses aside from these things.
Everytime you sign up for Steam, you are given a unique 17-digit Steam ID. Unlike Steam Profile Names, which can be changed by a player anytime, a Steam ID is permanent and cannot be changed.
How to find Steam ID?
To find your Steam ID is very simple. The exact steps depends on how you want to find it as you can access your Steam account information via a web browser, or using the Steam client.
Method 1: Find your Steam ID using a web browser.
You can find your Steam Account Name or ID by logging in to the official Steam website. Once you're signed in, you just have to go to your profile and look for the ID. Here's how to do that: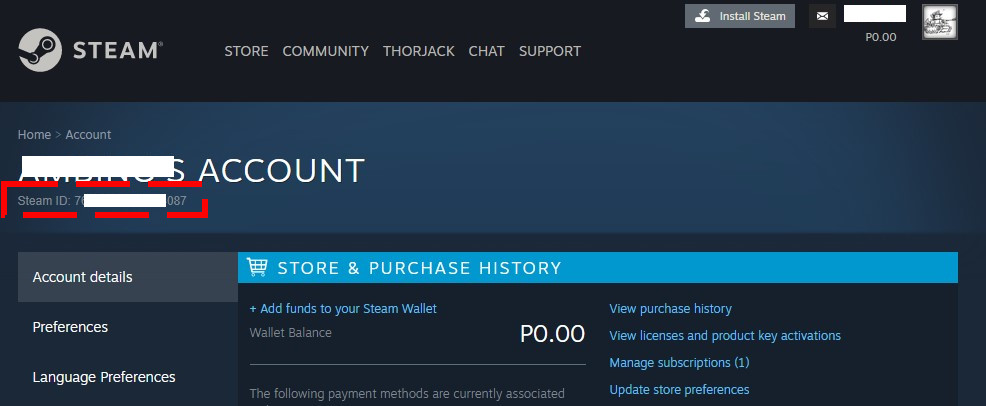 Open a web browser and go to https://store.steampowered.com/login/.
Enter your account username and password to sign in.
Click on your Profile Name at the upper right.
Click on Account Details.
Look for the Steam ID at the upper right.
Method 2: Find your Steam ID using the Steam client.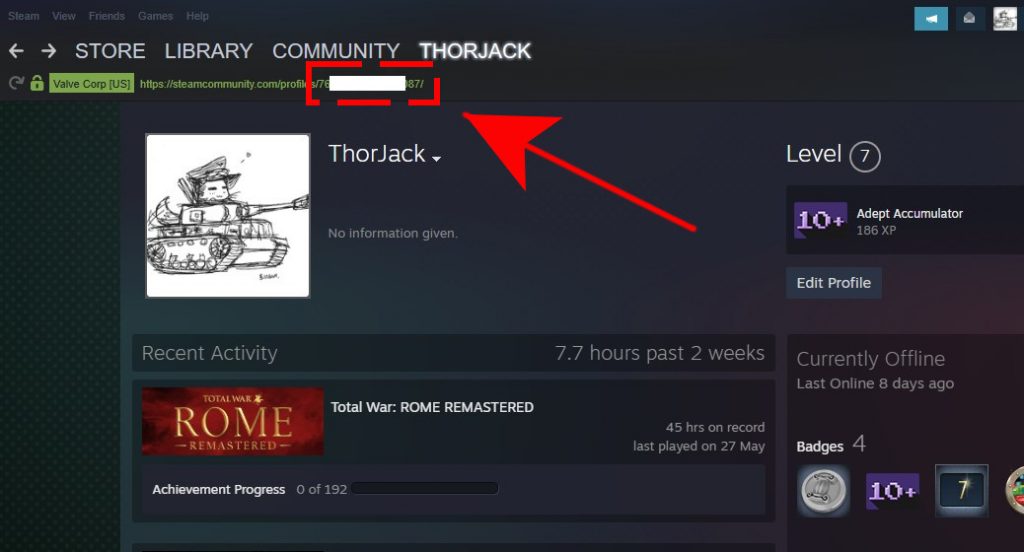 Open the Steam app.
Sign in to your account.
Click on View tab at the upper left and select Settings.
Select Interface and a check on the box that says Display Steam URL address bars when available or Display web address bar when available.
Click OK at the bottom.
Click on your Profile name at the upper right and select View my profile.
A green address bar should now display Steam URL address. The long string of numbers in the last part of the URL is your Steam ID.
How to change your numeric Steam ID into readable name (custom URL)?
Unless you have a photographic memory, you'll most likely forget the 17-digit numeric string of your Steam account name. Thankfully, you can change the numbers in the URL of your Steam profile to something that can help you or your friends find you easily. To do that, you need to create a custom URL.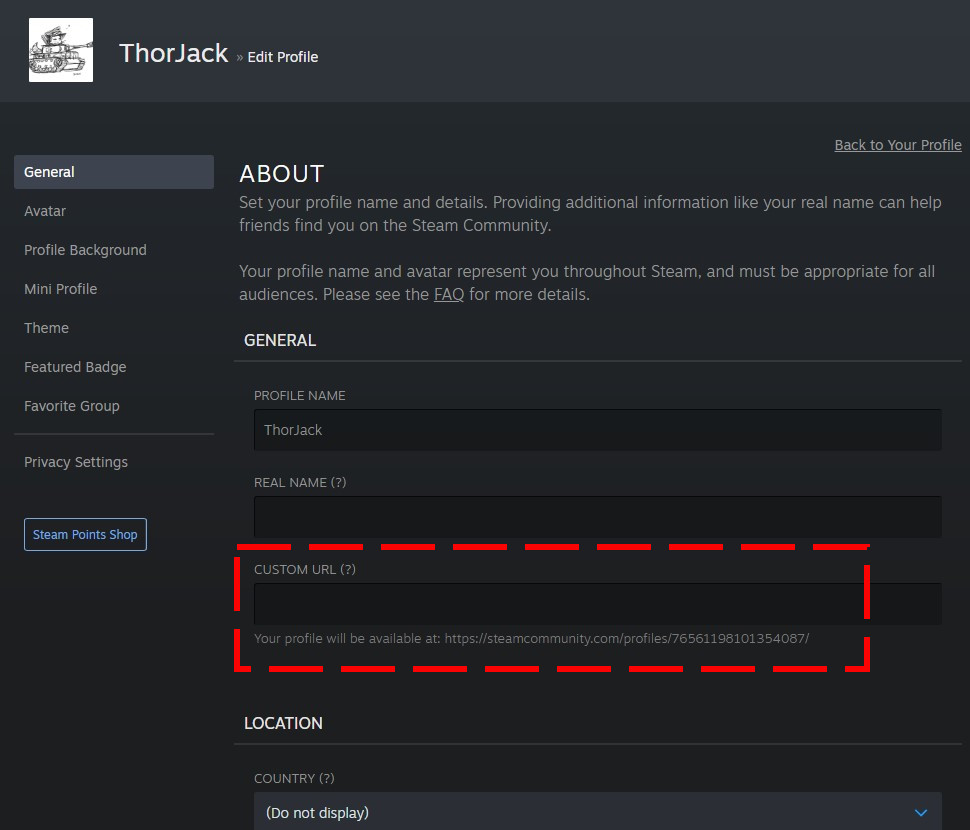 Here's how it's done:
Open the Steam app.
Sign in to your account.
Click on your Profile Name at the upper right.
Click View my profile.
Click Edit Profile.
Under the CUSTOM URL box, change it to your preferred name.
Save the changes and check your Steam URL address bar again.
OTHER INTERESTING ARTICLES:
Visit our TheDroidGuy Youtube Channel for more troubleshooting videos and tutorials.