Is your Hisense Smart TV stuck on the logo when you turn it on? There are several factors that can cause this problem such as software glitch, not having enough electrical power, or even a faulty HDMI adapter. You will need to perform several troubleshooting steps to fix this issue.
Hisense is a popular TV brand whose models offer premium features at much lower prices compared to other brands. Because of its competitive pricing, it's usually the choice of many consumers looking to buy Smart TVs that does not cost a lot. THe company offers several Smart TV models ranging from LED 4K models to MIni-LED ULED 4K models.
Fixing the Hisense TV stuck on the logo screen (reboot loop)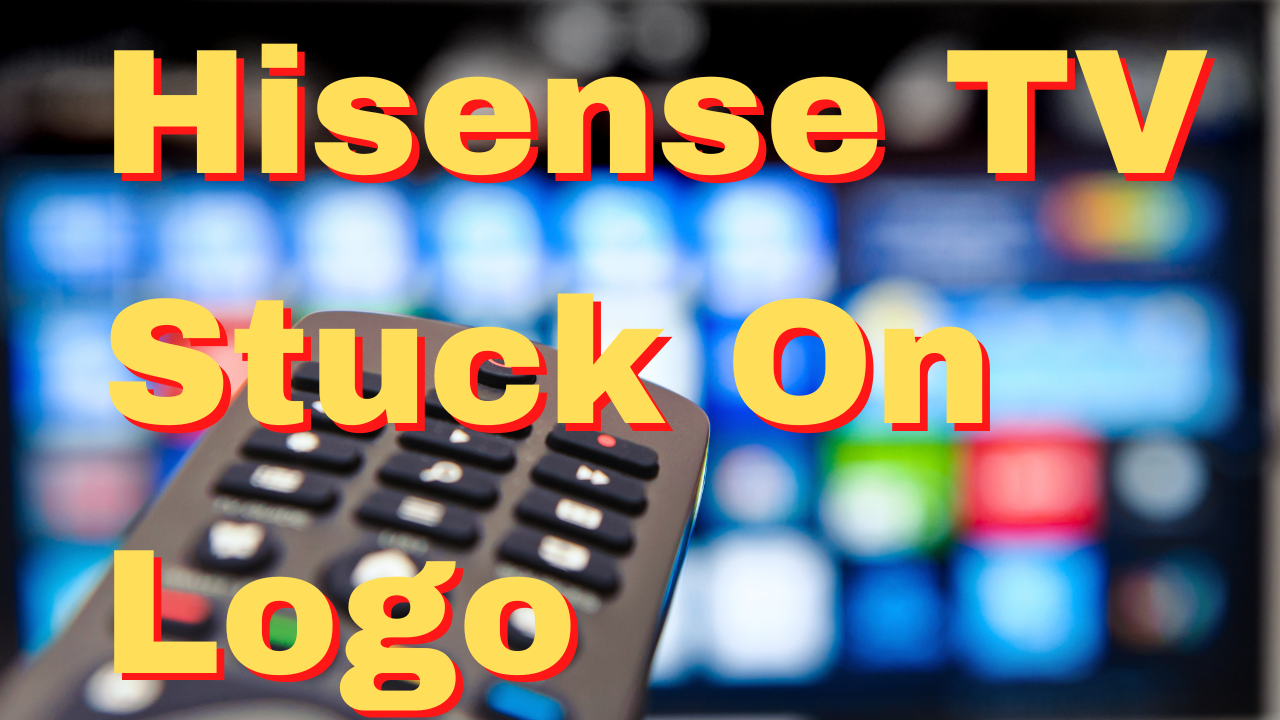 One of the issues that you might encounter with your Hisense Smart TV is when it is stuck on the logo screen. This usually occurs when you are turning on the Smart TV and the Hisense logo appears. You will notice that the logo screen is being displayed for a long time with the TV having a frozen screen which doesn't seem to progress any further. This can be an annoying issue as you won't be able to use your Hisense TV.
Here's what you need to do to fix Hisense TVs stuck on logo issues.
Solution 1: Power reset your Hisense TV
The first thing you will want to do when experiencing Hisense TV stuck on the logo screen issue is to power cycle your TV. This will refresh its software and get rid of any corrupted temporary data that could be causing the issue.
Power cycle Hisense Smart TV
Turn off the Hisense TV using the remote control.
Unplug the power cord from the wall socket.
Wait for at least 5 minutes.
Plug the power cord into a wall socket and then turn on the Hisense TV.
After the power cycle process has completed try checking if the Hisense Smart TV can now get past the logo screen.
Solution 2: Check the power supply of your Hisense Smart TV
One of the reasons why you will experience the Hisense Smart TV TV frozen on logo issue is due to the TV not getting enough power.
Make sure that the power cord of your Hisense TV is connected straight to the power outlet and not passing through a power strip.
Check the power cable and make sure that it is connected tightly to the outlet.
Although power cables are designed to be durable the one that you have might be damaged which can affect the power supply of the TV. If the cable is damaged then you should replace this with a new one.
Solution 3: Wait for your Hisense TV to load
Sometimes your Hisense TV will get stuck on the logo screen because it is still running diagnostics or applying some software updates. TRy waiting for the process to complete for 25 to 30 minutes. This is enough time for the Hisense TV to complete its tasks.
Solution 4: Reset the Hisense TV remote control batteries
Sometimes this problem can be caused by an issue with the remote control you are using. To eliminate this possibility try to get new batteries for the remote control or reset the batteries.
Open the battery hood of your remote control and remove the batteries.
Look for the power button. Press and hold it for about 15 seconds.
Reinsert your batteries and close the hood.
Power on your Hisense TV.
If the issue is fixed then it is recommended to replace the batteries of the remote.
Solution 5: Hard reset Hisense TV
If the above troubleshooting steps fails to fix the stuck on logo problem then it is recommended that you do a factory reset on your Hisense Roku TV. Since you won't be able to access the settings menu of you Hisense TV then you will need to press the reset button found on your TV set.
If the model that you own does not have a reset button then locate the small pinhole usually located at the back of Hisense TVs. Make sure that the TV is on, then using a paperclip, toothpick, or a pen, insert this in the pinhole and press for 20 seconds. Keep pressing the button until the TV restarts. Once the TV restarts, it will reset to its factory default settings.
Solution 6: Contact Hisense Support
In case your Hisense Rou TV is still stuck on logo even after the factory reset then you should contact Hisense support for further assistance as this might already be caused by a faulty hardware component.
Frequently Asked Questions
How do I perform a software update on Hisense Roku TV?

Here's what you should do to get the latest firmware update on your Hisense Roku TV.
Press the settings button (it looks like a cog) on your Hisense remote.
Navigate to "Support", then "System Update"
Ensure "Auto Firmware Upgrade" is enabled.
To manually update the TV's operating system perform these steps.
Press the settings button (it looks like a cog) on your Hisense remote.
Navigate to "All", then "About" and "System Update".
Press "Detect" to get the latest TV firmware.

How to turn off energy saving mode on my Hisense TV?

Open the TV's Menu using the remote control.
Go to Settings.
Select Energy Saving then disable it.

How to turn off sleep timer settings on my Hisense Roku TV?

Press Quick menu on your TV remote control.
Scroll to Settings and press OK.
Scroll to System and press OK.
Scroll to Timer Settings and press OK.
Scroll to Sleep Timer and press OK.
Make sure that it is set to off then press OK.

How to factory reset your Hisense TV using remote control?

Press MENU on your Hisense Smart TV remote
Select Support and confirm your selection by clicking Enter, OK, or Select.
Click Self Diagnosis and confirm by pressing Enter.
Select the last option, which is Reset.
Enter your security PIN, usually 0000, to confirm your request.
Reset your Hisense Smart TV to factory settings

Why does my Hisense TV turn off when I turn it on?

This could be caused by a problem with the remote control, loose connections, or power supply issues.