Do you own a TCL Smart TV? If so, are you experiencing minor or major issues with your TCL TV? If you encounter problems like these, you can actually reset your TCL TV. Reset is one of the easiest methods to get everything back in functioning condition.
Hey guys! Welcome to The Droid Guy! Today, we are going tackle how to hard reset TCL TV.
Popular Chinese TV manufacturer TCL is recognized for producing a range of reasonably priced TV models with top-notch features. Even QLED and Mini LED displays with support for Dolby Vision HDR and Dolby Atmos are available on some of their TV models. Because of this, the company is well-liked by consumers who are on a tight budget and want to build up a home theater.
A few customers are dissatisfied by minor problems, despite the fact that the majority of customers adore the visual and sound quality of TCL TVs. This post is for you if you are a user who encounters some of the minor glitches. A factory reset is the best fix for any issues with your TCL TV's screen, including flickering, poor performance, and internet connectivity issues.
If you are interested to learn how to perform a factory reset on your your TCL TV, then scroll down and continue reading.
Hard Reset TCL TV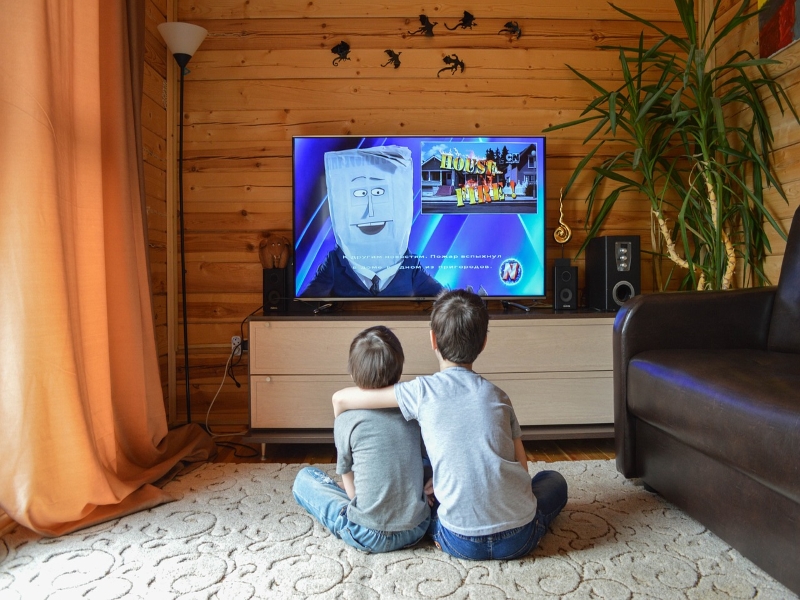 What Is Factory Reset Operation
Your TCL TV will return to factory default settings if you do a hard reset. Your settings, network connections, Roku data, menu preferences, pin lock, and parent control code will all be erased by doing a factory data reset.
Following a full factory reset, you must follow the guided instructions once more to re-link your Roku account, reconnect to the internet, and reload the streaming channels.
Repeat the antenna TV setup, channel scan, and input configuration if necessary.
Try restarting the TCL Roku TV by simply removing the cable from the socket and turning it back on after a little period of time before performing a reset on your TCL TV.
---
Soft Reset TCL Android TV
But before doing a hard reset on your TCL smart TV, it is recommended for you to perform a soft reset. In case you were unaware, a factory reset would erase all of the settings and apps on your device.
Here's How It's Done:
First you need to turn off the TCL TV.
Then, make sure to unplug the cables from your TCL TV.
Now, press and hold the power button for about 30 seconds.
Next, allow the TCL tv to rest for about 5 minutes.
Lastly, plug the cables back, and then turn on your TCL TV.
---
Reset TCL TV Using A Remote Control
TCL TV's firmware requires a bit more caution when executing a hard reset, thus keep that in mind. For Android tv and Roku tv, there are various ways to restore a TCL smart TV. Follow the instruction below to reset TCL tv.
First, turn on your TCL tv, and then press the Home button on the remote control.
Next, on the main menu, find and select Settings.
Your TCL TV screen will display a menu. Find and select "More Settings/System" from the menu.
After that, choose the Advanced System Settings/Device preference option and select OK.
You can find the "Reset" option at the bottom of the page by scrolling down. Select it, then click OK.
On the screen, there are two options: "Cancel" and "Factory Data Reset". Choose the second choice, then proceed.
Next, select Erase Everything option.
A pop-up box requesting the pin code will appear. You should enter the pin for your TV, then click OK. The default pin code on TCL tv is 1234.
Your TCL TV will now restart. You will then be prompted to start the TV's setup process over.
---
Factory Reset TCL Smart TV Without Remote Control
Only TCL Roku TVs come with a reset button that enables remoteless factory reset. Other TCL TVs, such as their the smart tv, Android tv, and Google TVs, need a remote control to return to their default settings.
You need to search for the reset button on the back of the TCL TV to reset it without a remote. It is located close to the connector panel.
Here's How It's Done:
Turn on the TCL tv.
The recessed reset button on the TV connector panel should be pressed and held using a straightened paper clip or ballpoint pen. Reset button is located at the back of the TV.
Then, hold the reset button down for 12 seconds. A dim status indicator turns on after the reset cycle is finished.
Now, you may release the power button. The TV has now been turned off.
Next, turn on TV and continue with the Guided setup,
---
Other Options To Reset TCL TV
TCL Remote App
If your TV lacks a reset button, or if you have a remote but you lost it or broke it, you may still use your smartphone to operate it by downloading the TCL remote app. The program works like a remote control. But its range is constrained.
Universal Remote Control For TCL TV
A TCL TV can also be reset using a universal remote control. However, you must first pair the remote with your TV. Here's how it's done:
Hold down the setup button on the remote control until the light on it turns on.
Next, press the TV button.
Then, input the code for the TCL tv. You can find it on the user's manual.
Your remote will be paired with your tv, and you may now reset your TCL TV by following the instruction above.
---
That's it. I hope this simple guide has been able to help you one way or another. Thanks for reading this post.