Do you own a Hisense TV? If so, are you experiencing minor or major issues with your Hisense Smart TV? If you encounter problems like these, you can easily reset Hisense TV. A hard reset is one of the easiest methods to get everything back in functioning condition.
* If you buy through links on our site, we may earn an affiliate commission. For more details, please visit our Privacy policy page.
Hey guys! Welcome to The Droid Guy! Today, we are going tackle how to hard reset Hisense TV.
Hisense is a well-known television manufacturer that sells various high-quality, affordable TV models. There are a lot of Hisense TV models in the market today. Due to its affordable price, it is frequently the first option of many customers looking to purchase affordable Smart TVs. The company is also an OEM, which implies that it sells its products to other businesses for rebranding under their own names.
You can't completely avoid some glitches on your Hisense Smart TV. There may be times when you encounter some issues that keep you from streaming your preferred TV shows or movies. Now, this can be frustrating for some because you just want to relax and enjoy the show.
You can use a variety of troubleshooting techniques to resolve problems with your Hisense Smart TV, regardless of whether it is an Android TV or a Roku TV model. Occasionally, the issue returns after restarting your devices or deleting the app's cache. But if the problem still occurs, performing a hard reset or returning the Hisense Smart TV to factory default settings is one of the most efficient ways to resolve it. So, if you are interested to learn how to factory reset your Hisense tv, then scroll down and continue reading.
Hard Reset Hisense TV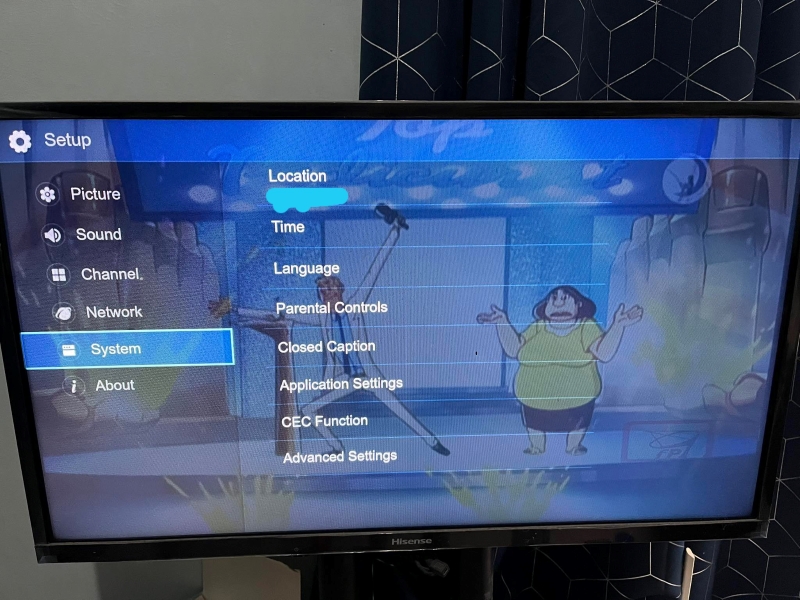 What Is Hard Or Factory Reset
You have the option to do a soft reset or a hard factory reset depending on the kind of error your smart TV is experiencing. A factory reset fixes bugs and other issues that are known to exist on your Hisense TV. But in order to complete the reset process a remote control is required for it to be done in a few steps.
Hard resetting devices isn't something that everyone wants to do. When you do a factory reset, your device returns to the default setting it had when it was initially manufactured. Everything is set to default. All of your passwords, programs, and personalized settings will be deleted. This can be very inconvenient for some users.
It is important to create a back up of your files and date before doing a factory reset on your Hisense TV. You should also save your passwords and account information because you will need to sign in again when the reset is complete. Create a list of every app that is currently installed on your Hisense Smart TV is a smart idea so you may download and reinstall them.
Check out the methods listed below if you wish to do a factory reset on your Hisense Smart TV. Both Hisense Android TV and Hisense Roku TV are compatible with these steps.
---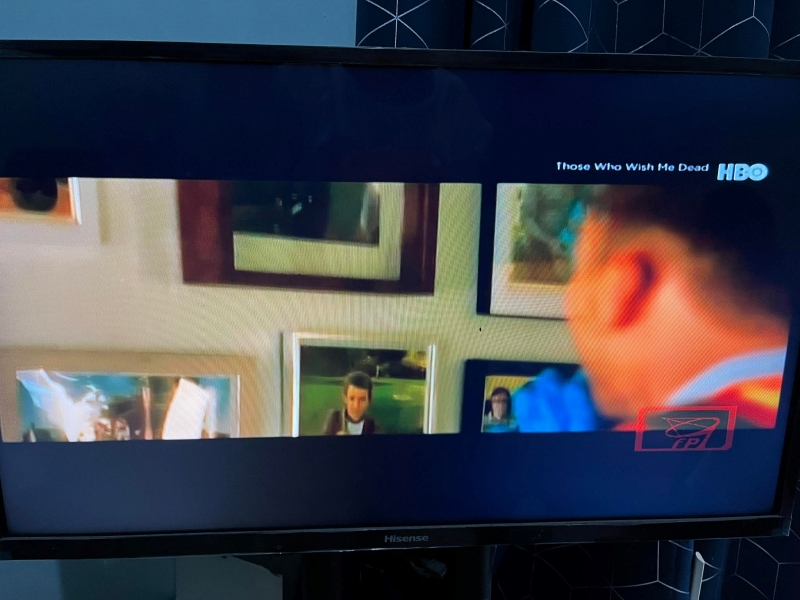 Soft Resetting Or Refreshing Hisense TV
It is recommended to perform a soft reset to refresh your Hisense TV before performing the reset to factory settings procedure. This may fix the issue and may prevent the need for a hard reset.
Switch off your Hisense Smart TV.
Then, unplug it from the power outlet. Wait at least two minutes before plugging it back in.
Turn it back on.
Factory Resetting An Older Models Of Hisense Smart TV
If you have an older Hisense TV model and it has gone gray while you are watching, you should first try to reset it before you replace it with a new one.
Here's How It's Done:
On your Hisense remote control, press and hold the Exit button for at least 15 seconds.
After that, the Hisense TV Factory service menu will be displayed .
Next, click on OK and switch off the Hisense tv.
It's best to give your Smart TV 20 seconds to reset before turning it on. Only 2013 and earlier models of Hisense TVs are applicable for this method.
---
Factory Reset New Hisense Smart TV Models
To factory reset new models of Hisense tv, you need a Hisense tv remote control.
Here's How It's Done:
Grab your Hisense Smart Tv remote and press the Menu button.
Then, choose Support and confirm the selection by hitting Enter. The "Enter" key could show up as the "OK" or "Select" key depending on the model of your remote.
Next, select Self Diagnosis and hit Enter to confirm.
Now, choose Reset.
To confirm your request, you need to enter your security PIN.
Reset the factory settings on your Hisense Smart TV.
All Hisense Smart TVs come with 0000 as their default PIN. Contact a local representative for Hisense Smart TV if you changed your account information and can't recall the new PIN.
Factory Reset A Hisense TV Without A Remote (Hisense Roku TV And Hisense Android TV)
Your Hisense TV needs a hard or factory reset to return to the factory defaults and remove recurrent streaming issues. When you perform a factory reset, the settings on your TV will return to the factory default.
Make sure to disconnect USB cable or external hard disc.
Then, at the back of your Hisense tv, locate for the reset pinhole.
Now, use a paper clip, toothpick or any wooden small stick, and insert it into the pinhole for at least 20 seconds to restart your Hisense TV.
Alternative Way To Reset Hisense TV
You also have the option to download and install a universal remote app for your phone or utilize the physical buttons on your TV to access the menus..
---
Hisense RemoteNow App
To download the Hisense RemoteNow App, on your smartphone, access the Google Play Store and download and install the app.
As soon as the download is complete, confirm that your TV and smartphone are connected to the same network.
Now, open the Hisense RemoteNow App.
Then, set up an account.
Next, try connecting your smartphone with Hisense TV.
After that, you need to click the Select button and input the correct model of your Hisense tv.
Your TV Screen will display a PIN.
Input the Pin to the Hisense RemoteNow App and choose pair.
Once you have successfully paired it, go to the Settings menu.
Then, select Device preferences.
Tap on Reset.
Then, tap erase everything.
Check out the hottest models of Hisense Smart TV below.
Brand: Hisense
Screen Size: 32 Inches
Supported Internet Services: Netflix, YouTube, Hulu
Display Technology: LCD
Resolution: 720p
Refresh Rate: 60 Hz
A powerful full array LED backlight and its 720p high-definition LCD screen work together to produce a crisper, more colorful image.
Enjoy frantic entertainment without lag, such as fast-paced sports, movies, and video games. This television keeps the thrills flowing by making it simple to follow rapidly-moving action.
Improve your game experience. Your commands from the controller are practically instantaneous on the screen when you are in Game Mode since input lag has been greatly improved.
If you are interested in this product, simply click on Amazon
---
Brand: Hisense
Screen Size: 55 Inches
Supported Internet Services: Google TV
Display Technology: LED
Resolution: 4K
Refresh Rate: 60 Hz
In order to make material look more realistic and true to life, screens with more pixels produce clearer, shorter images. When used in combination with Hisense's AI UHD Upscaler, non-4K video will be improved to nearly 4K quality.
Dolby Vision, an advanced visual technology, gives the characters a more lifelike appearance with darker darks, brighter brights, and a fantastic color range that is unmatched. Using compliant over-the-air signals, HDR10 is an HDR standard that distributes HDR content.
Buy this product now on Amazon
* If you buy through links on our site, we may earn an affiliate commission. For more details, please visit our Privacy policy page.