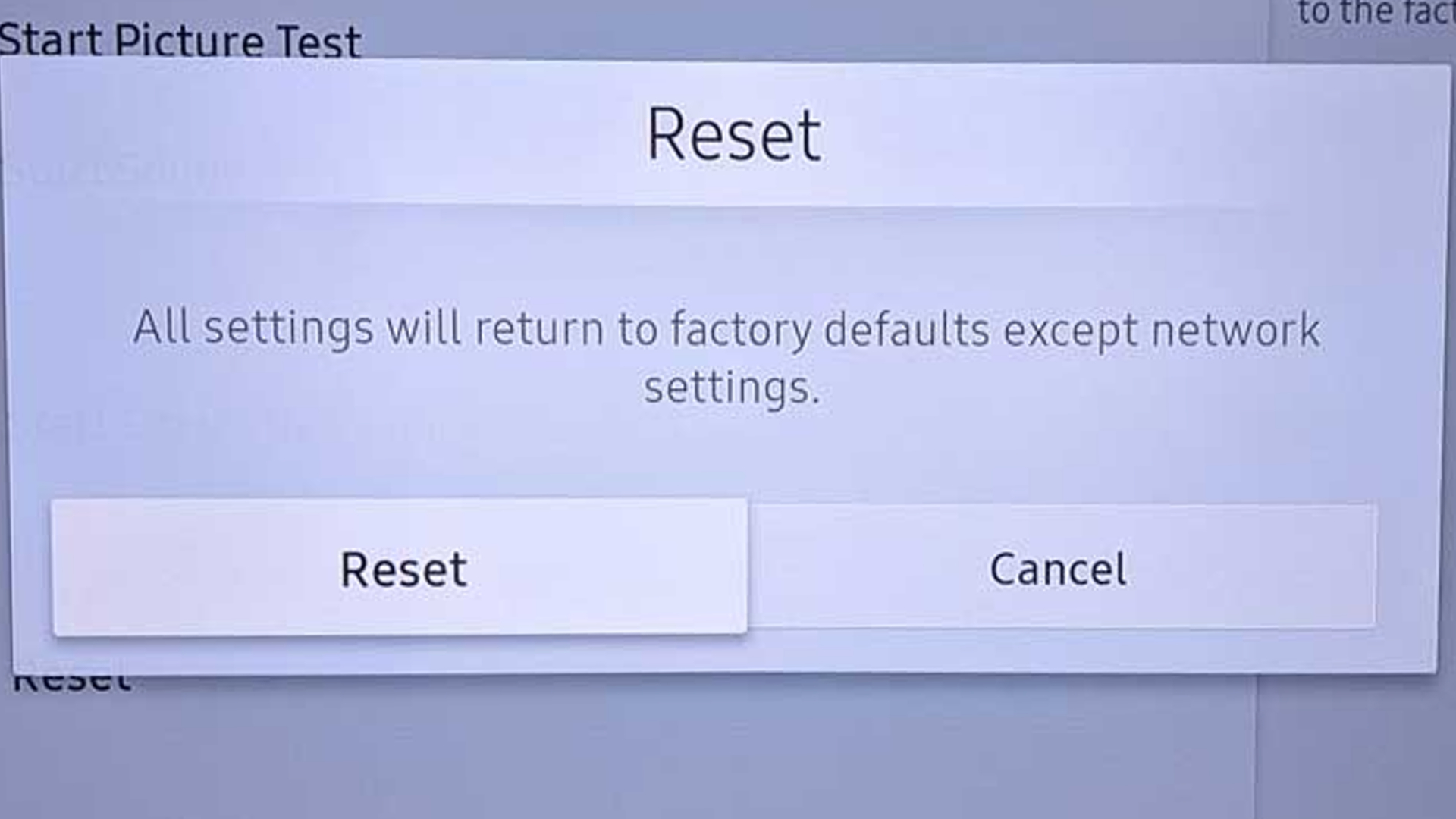 Having issues on your Samsung smart TV and don't know how to fix it? Why not try performing a factory reset. But before we dive into the procedures, let's get to know some important details on what will happen should you perform the steps.
What Is A Hard Reset?
Samsung TVs are reliable when it comes to quality and performance. They are actually one of the most trusted brands when it comes to television. However, facing issues on your Samsung smart TV can be inevitable, especially if you have been using it for quite some time.
There are times that the problems you have can be rectified by simply turning off the Samsung smart TV, but there are cases wherein it persists and it needs some feasible solution to fix the issue. This is when you might need to do a hard reset Samsung TV procedure.
This process is known to eliminate stubborn glitches that may affect the performance and functions on your Samsung smart TV, such as YouTube not working. Performing a hard reset, or also known as factory reset, simply means you can restore all TV settings (excluding the network settings) to their factory defaults.
So before you do a factory reset on your Samsung smart TV, please be aware that it will remove all personal information, changes, and data from your device, returning it to the same settings and data that it had when it left the factory. That includes your downloaded apps, passwords, and media content.
With that being said, only perform the factory reset as your last resort in fixing issues on your Samsung Smart TV.
Procedures To Hard Reset Your Samsung TV
Here are the procedures on how to execute a factory reset on your Samsung TV:
Using the remote control, press the power key to turn on the Samsung TV.
Press the Main Menu button to access the Menu settings.
Go to Support from the list of options. Use the up and down arrows on your remote control to navigate.
Once the Support option is highlighted, press the Enter key to confirm.
Go to and highlight Self Diagnosis. Just press the Enter key to confirm/select.
Under Self Diagnosis options, select Reset.
If prompted for a PIN, the default security code should be 0000. Enter this using the remote control number pad.
You will be prompted with a confirmation if you want to proceed with the process. Use the side arrow keys (left or right arrow) and highlight Yes. Press Enter to confirm.
It may take a few minutes to finish the procedure. Once done, you should see your Samsung Smart TV options reverted to its factory settings.
FAQs
Is There Another Way To Reset Samsung TV Aside from Hard Reset?

There is actually another way to reset the Samsung Smart TV without performing a hard reset and that is to do a soft reset instead. The purpose of soft reset is the same as hard reset, but their main difference is that you don't need to enter a PIN on performing a soft reset. Here are the steps for your reference to reset Samsung TV:

1. While the Smart TV is on, get your remote control and then hold down the Power button.
2. You will be prompted with a message on the screen about the ongoing process. Wait for a minute until it finishes. 
3. Then press and hold the Power button again on your remote. This will turn on the TV and you have performed a reset successfully without entering the PIN or security code. This is essential for people who have changed their Samsung Smart TV's PIN and forget it. 

What Is The Difference Between Factory Reset and Reset Network Settings On Samsung Smart TV?

You might have read that when performing a factory reset on Samsung TV, it will not affect your network settings instead of affecting all your settings. So why is that? The logic is actually simple. Network settings include your internet, local network, and paired devices' data. Since factory reset will only restore your downloaded apps, passwords, and media content to their factory settings, it will not affect other things. 

To put it out, resetting your network settings clears out all of your internet, local network, and paired devices' data. A factory reset will delete pretty much everything on your device, reverting it to the state it was in when you unboxed it.

And you might also wonder how to reset the settings of your network on the Samsung Smart TV. The procedure is quite simple. Simply access the Home button to get to Settings. Once you are in the Settings menu, go to General > Network. Use the remote to select open network settings. Using the remote arrow keys, hover over the option to Reset Network and select YES. Then restart your Samsung TV to refresh the system. 

What Are The Benefits If You Hard Reset Samsung TV?

The main benefit of performing hard reset is to clear out bugs and glitches on the Samsung TV. Doing so will allow the settings to be reverted back to when it's first started and opened. This could make the system and user interface run faster, making it more fun and easier to use. 

You would normally perform a hard reset if you experience issues such as : 
1. Distorted image, no picture, TV channel is unavailable, or external device sound is not playing. 
2. Distorted sound or no sound at all, irritating noise on TV after checking sound settings, interrupted video or audio playback issues like the HDMI Audio format.
3. Black screen is not properly displayed on videos, photos or thumbnails. 
Issues on USB Playback, Throw, or screen mirroring not working
4. Applications are not working as intended



Is Clearing Cache Not Necessary If You Hard Reset Samsung TV?


Clearing cache refers to removing those temporary files that are downloaded and stored to save time executing commands or opening applications in the future. This should be done prior to performing a hard reset on your Samsung TV. 
If you have performed a hard reset prior to clearing cache, then you don't need to clear cache by then. However, in case you are curious on how clear cache is executed, there are different ways for you to do that. 

You can clear the cache on Samsung TV by using the Smart Hub settings or Smart Hub Reset option. To do that, simply access the Main Menu button and go to Settings > Support > Self Diagnosis > and select Reset Smart Hub. Please read Smart Hub Service Agreements for more information. You may also turn your Samsung TV off, turn it back on and then hold the power button for about 20 seconds. The TV cache data will be cleared with this process as well. 

Depending on the model of your Samsung Smart TV, the process of clearing cache using the Main Menu might differ. Check with Samsung's website or contact Samsung Customer support for more information. 


What May Cause Issues on Samsung Smart TV?

There are different factors why a Samsung Smart TV might experience an issue. That's why the issues might not only be limited to one problem. Some issues might be due to incorrect settings entered, like incorrect DNS settings on smart TV that may lead to connection issues. Improper picture settings might lead to abnormal images or distorted pictures and incorrectly applied system settings may lead to other severe issues. 

Some of the common issues reported on Samsung's smart TV includes apps not working, black screen, flickering, no sound, Smart Hub does not display any apps, and Samsung TV won't connect to Wi-Fi. 

Before you resort on performing hard reset, try to do some basic troubleshooting or contact Samsung support as they might have some additional tips that you can perform.