The TCL Q6310 is an affordable, feature-packed 3.1 soundbar that outperforms its price with room-filling audio and thumpy bass. Though light on fancy extras, it nails the basics with clear, balanced sound and dead-simple setup.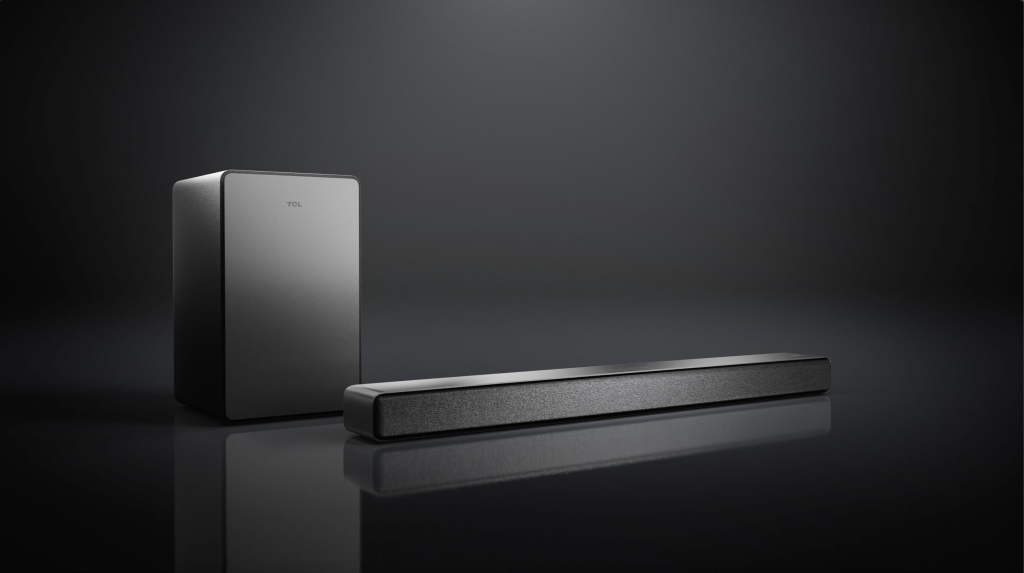 Pros:
High-quality sound due to dedicated woofers and tweeters.
Versatile connectivity options, including Bluetooth, HDMI ARC, and USB.
DTS® Virtual:x™ delivers an immersive, 3D surround sound experience.
The automatic room calibration feature optimizes sound output according to room size and shape.
Cons:
The soundbar lacks a more modern, lossless audio codec such as Dolby Atmos.
Killer Audio Upgrade for the Price
If you're looking to seriously upgrade your TV's wimpy built-in speakers without breaking the bank, TCL's new Q6310 soundbar delivers. For under $200, you get killer audio quality that makes movies, music, and games come alive.
Pumps Out 350W of Total Power
This 3.1-channel soundbar pumps out some serious volume with a total of 350W of power. Voices come through super clear thanks to the dedicated center channel. And the wireless subwoofer adds deep, floor-rumbling bass you can really feel.
Tuned for All Your Entertainment
TCL tuned the Q6310 to handle all your entertainment needs. There are six audio preset modes like Movie, Music, and Game so sound is optimized whether you're streaming the latest action flick, jamming to playlists, or playing games. And DTS Virtual:X virtual surround sound throws audio around you for a cinematic effect.
Simple Setup and Connections
Hooking up the Q6310 is simple with HDMI ARC. But you also have optical, AUX, USB, and Bluetooth connections for all your devices. Streaming podcasts and music from your phone is easy over Bluetooth. And TCL says it's optimized to work seamlessly with their Roku TVs.
Compact Size and Slick Design
At just under 3 inches tall, the soundbar fits right in front of your TV without blocking the screen. The wireless sub can tuck away too. And the breathing LED light bar adds a subtle ambiance to your media room.
Great for the Money, But Lacks Big Cinema Sound
If you want really big, immersive home theater sound, you'll need to spend more. But for the price, the TCL Q6310 soundbar beats TV speakers hands down. Movies and music sound full and detailed, and you get great bass – making this a budget-friendly audio upgrade.
TCL Q Class Soundbar Specs
| Category | Specification |
| --- | --- |
| Model | Q6310 |
| Channels | 3.1 |
| Audio Technology | Dolby Audio, DTS® Virtual:x™ |
| Wireless Streaming | Bluetooth® |
| Package Dimensions (WxHxD) | 38.4 x 17.0 x 10.7 in |
| Total Package Weight | 22 lbs |
| USB Audio Format Support | MP3 |
| Included Accessories | Warranty Info, Wall Mount Template, Quick Start Guide, Online DFU, Detachable power cords for sound bar and subwoofer, HDMI cable, Wall mount kit, Remote control with batteries |
| Warranty | 1 year limited warranty |
| Sound Bar Dimensions (WxHxD) | 35.4 x 2.7 x 3.9 in |
| Sound Bar weight | 5.1 lbs |
| LED Indicator | Breathing LED Light Bar |
| Keypad | On/Off, Inputs, Bluetooth, Vol -, Vol+ |
| Roku TV Ready | Yes |
| Dolby Processing | Dolby Digital (Dolby Audio, DD+) |
| DTS Processing | DTS Virtual:X |
| Maximum Audio Power (Watts) | 350W |
| EQ Settings | Standard / Voice / Music / Movie / Game / Sports |
| Subwoofer Included | Yes |
| Subwoofer Dimensions (WxHxD) | 9.8 x 14.4 x 8.7 in |
| Subwoofer Weight | 12.3 lbs |
| Subwoofer Connectivity | Wireless |
| Subwoofer Driver Dimensions | 6.5″ driver |
| Connections—Inputs/Outputs | HDMI ARC, Bluetooth, Optical, USB Playback, 3.5mm AUX line-in, 2.5mm AUX |
TCL Soundbar Difference Between Q Class and S Class
When it comes to TCL soundbars, you've got two main options – the high-end Q Class and the more affordable S Class. So what's the difference between these two lineups? Here's a quick rundown of the pros and cons:
Q Class Pros:
Premium build with metal unibody design
Dolby Atmos, DTS:X for immersive 3D audio
Dedicated subwoofer and tweeters for full-range sound
Great for home theater enthusiasts
Q Class Cons:
Higher price tag
Overkill for casual TV audio
S Class Pros:
Budget-friendly price
Sleek and simple design
Bluetooth connectivity
Audio upgrade over TV speakers
S Class Cons:
Plastic build looks cheaper
Lacks Dolby Atmos and other advanced audio
Less powerful drivers and bass
So in a nutshell, the Q Class is built for home theater buffs who want the very best TCL audio performance, while the S Class is a solid step up for casual listeners upgrading their TV sound on a budget. Pick the TCL soundbar that fits your needs and budget.
Comparing TCL Soundbar Models
| Model | Channels | Total Audio Power | Features | MSRP Price |
| --- | --- | --- | --- | --- |
| TCL Q Class 3.1 Sound Bar | 3.1 | 350 Watts | Dolby Audio, DTS Virtual: X 3D sound, built-in center speaker, wireless subwoofer, auto room calibration | $229.99 |
| TCL Q Class 5.1 Sound Bar | 5.1 | 430 Watts | Dolby Audio, DTS Virtual: X, two rear speakers, HDMI input with ARC, Bluetooth, full connectivity | $279.99 |
| TCL S Class 2.1 Sound Bar | 2.1 | 200 Watts | Dolby Audio, DTS Virtual: X, wireless subwoofer, HDMI input with ARC, Bluetooth, full connectivity | $149.99 |
| TCL S Class 3.1 Sound Bar | 3.1 | 240 Watts | Dolby Audio, DTS Virtual: X, built-in center speaker | $179.99 |
| TCL S Class 5.1 Sound Bar | 5.1 | 300 Watts | Dolby Audio, DTS Virtual: X, two rear speakers | $229.99 |
Please note that the prices mentioned are as per the information provided and may vary depending on the retailer or location.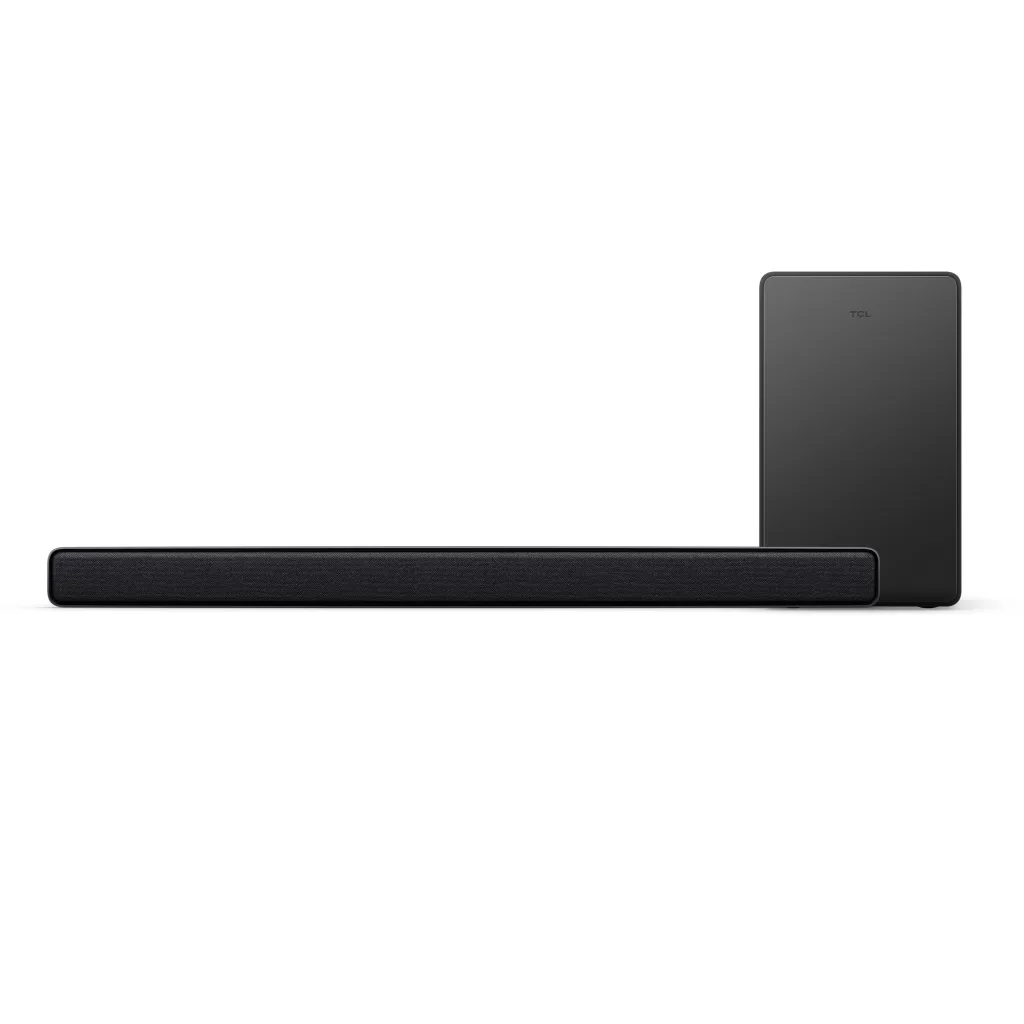 Should You Buy the TCL Q6310 Soundbar?
If you're looking for an inexpensive way to seriously improve your TV audio, the Q6310 is a great option. It provides a major upgrade over lackluster built-in TV speakers.
Casual listeners who want better audio for streaming movies, shows, and music will love the Q6310. It makes entertainment more immersive with strong bass and clear dialogue. The simple setup is also appealing for basic TV audio needs.
The preset audio modes optimize sound whether you're blasting action movies or chill playlists. Gamers will appreciate the dedicated game mode for more immersion.
However, home theater enthusiasts who want true surround sound may be disappointed. The Q6310 only simulates 3D audio effects. If you want real Dolby Atmos surround, you'll need to spend more.
But for budget-focused shoppers seeking better TV sound, the Q6310 delivers. It's an affordable path to audio that has punch and presence without costing a fortune.
* If you buy through links on our site, we may earn an affiliate commission. For more details, please visit our Privacy policy page.
Connecting TCL Q Series 6310 Soundbar to Vizio TV
Step 1: Check Available Ports
Identify the available ports on your TCL Q Series 6310 soundbar and Vizio TV. The most common ports are HDMI, HDMI ARC, Digital Optical, and RCA.
Step 2: Connect the Soundbar to the TV
Connect the soundbar to the TV using an HDMI cable. Plug one end of the HDMI cable into the HDMI ARC port on the TV and the other end into the HDMI ARC port on the soundbar. If your TV doesn't have an HDMI ARC port, use the HDMI port instead.
Step 3: Turn on the TV and Soundbar
Turn on your TV and soundbar. Make sure the soundbar is set to the correct input source.
Step 4: Access the Vizio TV Menu
On your Vizio TV, press the "Menu" button on your remote control to access the settings menu.
Step 5: Configure Audio Settings
Navigate to the "Audio" settings in the menu. Choose "Audio Output" and select "HDMI ARC" or "HDMI" as the output source, depending on your connection.
Step 6: Enable CEC (Consumer Electronics Control)
To enable CEC, go to the "System" settings in the menu. Select "CEC" and set it to "Enabled." This will allow you to control the soundbar using your Vizio TV remote.
Step 7: Adjust Soundbar Settings
Adjust the volume on your soundbar using the remote control. You can also adjust the bass and treble settings to your liking.If your TCL soundbar doesn't have an HDMI port, you can connect it to your Vizio TV using a Digital Optical cable or RCA cable. Simply plug one end of the cable into the corresponding port on the soundbar and the other end into the TV. Then, follow the same steps as above to adjust the audio output settings on your TV and enable CEC.
Difference Between HDMI ARC and Regular HDMI For Soundbar
HDMI ARC (Audio Return Channel) and regular HDMI ports serve different purposes when connecting a soundbar to a smart TV.
A regular HDMI port on a TV is used to send video and audio from a source device like a Blu-ray player or game console to the TV. The audio then needs to be passed from the TV to the soundbar via an additional connection like an optical audio cable.
An HDMI ARC port allows two-way audio transmission between the TV and an external audio device like a soundbar. The ARC port can both receive audio and video from source devices to the TV and then send the TV's audio back out to the soundbar. This removes the need for a separate audio connection between the TV and soundbar.
The main difference is that HDMI ARC transmits audio bidirectionally, while a regular HDMI port only sends audio and video from source devices to the TV. Using HDMI ARC with a soundbar versus regular HDMI simplifies setup since only one HDMI cable is needed between the TV and soundbar for both audio and video. Check if your TV and soundbar have HDMI ARC ports to take advantage of this feature and reduce cabling clutter.