The #Google #Pixel is the first model of its kind that is a successor to the Nexus line of smartphones. This is Google's official flagship device which was released late last year that offers an unadulterate Android experience. Aside from having a great build quality and using the top of the line hardware components this model always gets the official Android updates as soon as Google releases it just like what Apple is doing for iOS. Although a lot of people are using this phone as their reliable daily driver there are instances when certain issues can occur which we will be addressing today. In this latest installment of our troubleshooting series we will tackle the Google Pixel can't hear calls unless phone is rebooted issue & other related problems.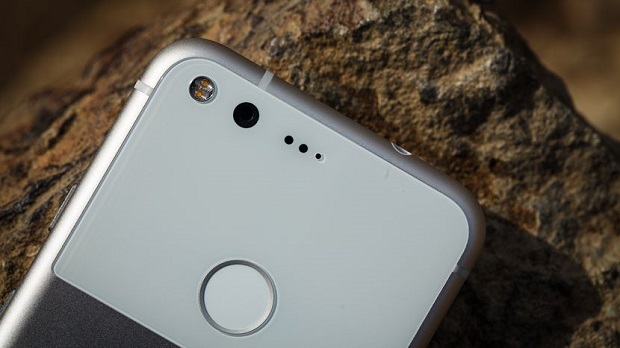 If you own a Google Pixel or any other Android device for that matter then feel free to contact us using this form. We will be more than happy to assist you with any concern that you may have with your device. This is a free service we are offering with no strings attached. We however ask that when you do contact us try to be as detailed as possible so that an accurate assessment can be made and the correct solution can be given.  
If you would like to browse the previous parts in this series then check out this link.  
You may also reach us at our Facebook and Google+ social media accounts.
Pixel Can't Hear Calls Unless Phone Is Rebooted
Problem: When I try to make a call it will say it is calling, then will show its connected with the countdown timer but I cannot hear anyone. I have to reboot my phone to get it to make calls. We were out of town on vacation and phone worked great. Came home and problems started again.
Related Problem: Got a google pixel. And when I get calls I can't hear , but the caller can hear me. This issue happens with voice calls and skype calls as well. Once I do a restart issues goes away for about 40 mins, then starts again. I notice the phone gets really hot as well.
Solution: Because the problem temporarily disappears whenever you restart the phone the first thing we will do is to troubleshoot the phone software as this could be caused by some glitch. Start your phone in Safe Mode.
With the phone turned on press and hold the Power button until you see the power off prompt.

Touch and hold the power off until you see the reboot to safe mode prompt then release.

Tap ok to confirm
Check if the issue occurs in this mode. If it doesn't then the problem could be caused by one of the apps you downloaded. Find out what app this is and uninstall it.
In case the issue still occurs in Safe Mode then proceed with the troubleshooting steps listed below.
Remove the SIM card of the phone then try inserting it in another phone. Check if the same issue occurs on this other device. If it does then the problem could be caused by a network issue or a faulty SIM. You will need to contact your carrier regarding this matter.

Try turning off the  Bluetooth switch of the phone then check if the issue still occurs. If your phone is connected to another Bluetooth device then your call might be routed to this device resulting in this problem.

Wipe the cache partition of the phone from the recovery mode.

Backup your phone data then do a factory reset.
Should the above steps fail to fix the problem then I suggest that you backup your phone data then do a factory reset. Once the reset is complete do not install anything in your phone yet but instead check if the issue still occurs. If it does then you will need to bring the phone to a service center and have it checked.
Pixel Will Not Turn On Past Google Menu
Problem: Phone will not turn on past the google start menu. Tried all troubleshoots and even a recovery mode reset and it will still not make it past this. It is a very new phone with no liquid or physical damage. There were some minor charging issues in the past but this is completely new and unexpected.
Solution: If you have already performed a factory reset from the recovery mode and the problem still occurs then it's very likely that this could already be a hardware related issue. The best way to proceed in this scenario is to bring the phone to a service center and have it checked.
Pixel Not Charging After Getting Wet
Problem: I dropped my phone Google Pixel in about 2 feet of water for less than fives seconds. I pulled it out and turned it off right away. Then I placed it in rice. The phone will turn on but now won't charge and the camera will not open. Do you think it's beyond repair? Anything I can do? Other apps work but often the camera hone simply shuts off.  I need this phone to work …..it has important apps I need for work which will require a heck of a lot of time and effort to get access on a new device again
Solution: Although this phone is splash resistant, dunking it in water will have an adverse effect on the device. The first thing that you should do in this case is to make sure that the phone is dry. Wipe the exterior of the phone with a dry cloth. Once this is done you need to place the phone in a bag of rice for at least 48 hours. The rice will absorb the moisture inside the phone. As soon as this is done clean the charging port of the phone using a can of compressed air making sure that any dirt or debris stuck in the port is removed. Charge your phone for at least 20 minutes. If the phone does not charge and if the camera app does not open then your phone might be water damaged. You can confirm this further by checking the Liquid Damage Indicator sticker of the phone which can be found inside the SIM slot. If the color of the sticker is pink or red then the phone has suffered some water damage. The best thing that you can do right now is to bring the device to a service center and have it checked.
Pixel Screen Will Not Turn On
Problem: ok, so here's the issue…there are very slight cracks in the screen, and the smallest bend in the screen, although i've still seen phones work with a bend in it. the sound and everything works when i turn it on, and i know when the battery is dead because it vibrates, but the screen is dead, and wont turn on at all. i have tried resetting it and rebooting and everything but nothing has been working…i hope you know what the issue is because i'm not looking forward to going to a store and paying to fix it.
Solution: Unfortunately in this case it looks like the display is already physically damaged which is causing it not to work. The best thing that you can do right now is to bring the phone to a service center and have it checked. It's very likely that you will need to have this display replaced.
Pixel Not Powering Up
Problem: We are from the island of Guam, a territory of USA. My Daughter Claire received a gift of a unit of Google pixel  from joining the doodle 4 google competition and after using them twice it become low in battery we insert the charger to it and found out that it's no longer powering up. Since then I try to find solution online troubleshooting the problem but it still the same and no indication of power or light. We don't have sales receipt since it was just a gift from google so we cannot bring or send them either to any customer support.  
Solution: What you will want to do first in this case is to clean the charging port of the phone using a can of compressed air. Make sure to remove any dirt or debris present in this port as it could prevent the phone from charging. Next, try to charge the phone using a different charging cord and wall charger that has been tested to work on another device. In case the phone still does not turn on then you will need to bring this device to a service center and have it checked.
Pixel Is Not Charging
Problem: Hello,  Since yesterday I'm having problems charging my Google Pixel phone. This phone is 4 months old. I used 3 cables, from three different sources.
-Original 5X Charger and cable at home: not charging. I don't know how, It half charged during the night
-Original cable from a computer at work. Not charging.
-A workmate cable from a different power source. I saw the screen saying charging slowly
I noted it's much harder the cable to stay on the plug. I restarted the terminal twice in 9% of battery time I'm losing my phone.
Related Problem: Hello i just recently got a contract with EE … On the 31st of december.. i don't abuse my phone and use frequently… My phone is my pride and joy but haven't had enough money to set up insurance yet .. my charger isn't working for some reason when I'm not charging my phone i put the charger back in the box … The USB charging cable works and does charge my phone but at a cost of it taking 4 hours to charge my pixel… This really affects me as i have a very busy life style please help.
Solution: what you can do right now in this particular case is to clean the charging port of the phone using a can of compressed air then check if it charges normally. If it doesn't then try to backup your phone data then do a factory reset to check if a software glitch is causing the problem.
In case the issue persists then you will have to bring the phone to a service center and have it checked.
Feel free to send us your questions, suggestions and problems you've encountered while using your Android phone. We support every Android device that is available in the market today. And don't worry, we won't charge you a single penny for your questions. Contact us using this form and make sure to be as detailed as possible. We read every message we receive can't guarantee a quick response. If we were able to help you, please help us spread the word by sharing our posts with your friends.