This article highlights five common system issues experienced by users of Samsung Galaxy S5 (#Samsung #GalaxyS6) including the random crashing and reboot. Each of these issues are addressed with the best possible solutions and/or workarounds used by other device owners who have experienced the same problems.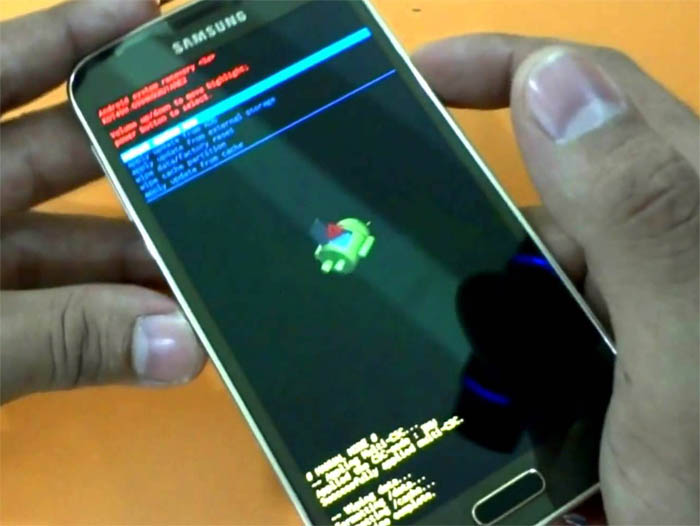 The workarounds I recommend for each problem have done wonders to other S5 users with similar concerns. Although I cannot guarantee that all these procedures will immediately fix the existing problem, it wouldn't hurt if you give these methods a try on your end before contacting Samsung Support for further assistance.
Here's the list of the topics in this article…
Should you have other concerns, you may contact us by filling up this questionnaire or visit our S5 troubleshooting guide where we list down every problem we address each week. If you prefer the former, make sure you provide all details of the problem so we can help you better. Otherwise, find issues that are related to yours and use the existing solutions.
---
Galaxy S5 started crashing and restarting without apparent reason
Problem: In the last two days my phone will crash and restart at will, seems to be unbiased towards any certain app, has done it using bleacher report, Facebook, chrome, or using no apps at all, or when I'm not using my phone it will be in my pocket and I will hear the tone as its restarting and coming back on. Tried a factory reset yesterday and problem still exist. The is no certain time between the crashes, sometimes it's hours between, yesterday it happened 7 times in 45 minutes, 6 of those times the phone was in my pocket with no running apps.
Recommendations: The issue on automatic random restart has been plaguing a number of Samsung Galaxy S5 owners since last year, approximately months after its official release. Most cases have been linked to some third-party apps that went rogue, system crashes, and others due to some software update glitches. There are also some GS5 owners who have experienced the same problem due to a faulty hardware, particularly a damaged Power button and/or mangled battery on the device.
Software or system-related issues like random restarts are often resolved with a few workarounds from the simple restart, clearing apps cache/data, wipe cache partition, and finally a hard reset (factory reset). Although I understand that you already have performed a factory reset only to end up having the same annoying problem afterwards. That being said, the problem you have with your Galaxy S5 is most likely due to a faulty hardware.
Try to check the Power button and ensure it's not damaged. You may also need to clean it, if necessary. As for the battery, kindly examine your phone's battery for any signs of damage, like a swollen surface. If you are using an SD card, try to remove the SD card and observe your device for certain period of time. If it behaves just normally without the SD card, then obviously, it's the culprit. Probably the card is corrupted. In this case, you can try to unmount the SD card by going to Settings-> Storage menu, then remove the SD card and reboot your phone.
Galaxy S5 can't complete firmware update, apps keeps crashing
Problem: I am trying to install the latest lollipop and download goes all the way. Then phone restarts and installation screen appears. It goes to 24% once and then the second time and never goes to 100%. I did factory reset and it didn't help. I constantly receive error messages that say "…app stopped working" with all of my apps. My phone restarts randomly by itself. I have to take battery out few times a day to make it work. I wonder if I should replace my phone since I did factory reset and I had no third party apps installed and update still failed. Thank you so much for your help!
Recommendations: Based on your provided statements, I can say that it's most likely tied to a memory issue. Your phone's internal memory/storage is probably getting low and therefore can no longer accommodate additional files or downloads. Major software (OS) updates generally come in large file sizes, requiring a larger internal storage partition for them to be downloaded and installed successfully. If your device has insufficient memory space, that's when your device starts to act weird. Most common indications of low internal memory on the Galaxy S5 include, inability to install applications, freezing or unresponsive device. To ensure this is not causing your problem, try to check the available memory on your phone by going to the Settings-> Storage menu. To view available memory on SD card, scroll to the SD card section and see more details.
If the remaining storage space available is significantly low, then you may uninstall unused applications, move some apps to an external storage (memory card) or computer, clear apps cache, and wipe cache partition. A simple soft reset and closing of apps running in the background can also help free up some space of your phone's internal memory.
Galaxy S5 Speech-to-Text app freezes while messaging & other apps are open
Problem: Speech to text screen sticks.  It happens almost everytime that the screen goes dark if the speech to text window was open. It happens while various apps are open. messaging app, also Viber app. I did soft reset, I tried wiping cache, those do not fix the issue.
I did try long holding the menu button to view recently used apps if I swipe to close the apps one by one sometimes the frozen screen goes away while swiping one of the open apps.  Usually however I close all of them and still have a frozen image of the speech microphone on the bottom half of my screen. I then have no choice but to restart the phone.  I use speech to text alot and as soon as I mess up and let the screen go dark or tap the power to put it my pocket with that screen up, I am stuck again.
Recommendations: Apparently, this problem happens to several Android smartphone users with the speech-to-text app installed in their respective devices, including those with Galaxy S5. Then it turns out to be caused by certain glitches with a recent Google update. The problem seemed to start manifesting late last year, somewhere around September. You can see a lot of similar issue posted in pertinent forums, with users asking for help on how to rectify the problem. Performing a soft reset can fix it temporarily. But if you're looking for other available workaround, the only option I can suggest is to remove the most recent update from the Google application.
If you haven't tried this workaround yet, then you can give it a shot this time.
Force Stop the Text-to-speech app by going to Settings-> Application Manager-> swipe left from the top of the screen where it says Downloaded/SD Card/ and Running. Tap on Running, and then tap All… Scroll down until you see the text-to-speech app. Tap on Force Stop. Finally, tap on Clear Data.
Another temporary working solution you can try on while waiting for Google to roll out a fix patch to the main problem:
Reboot the phone.
Go to Settings.
Tap Application Manager.
Tap Google App.
Select the option to Remove updates.
Alternatively, you can just go to the App drawer, click and hold the Google app icon, and then drag it to App Info on top of the screen. Next, click on Uninstall Updates and the app will revert to its prior version.
Galaxy S5 enters boot loop before it can successfully boot up after several minutes
Problem: First when I turn my phone off and try to turn it back on it goes to the samsung galaxy s5 screen for 5-10 seconds than vibrates and turns off and it does this over and over again. It will eventually turns on after 15 minutes or so. Second when somebody calls me I go to swipe the green to answer and my phone freezes and just turns itself off. Lastly, when I call somebody I can hear them but they cannot hear me. If I put my phone on speaker it works just fine and I can have a perfectly good conversation. Thanks, Nathan.
Recommendations: Hi, Nathan. First of all, make sure your phone's battery is okay. If the phone powers on by itself and keeps doing that (randomly) for several times already, then it's a possible indication that the battery is already damaged and needs to be replaced. However, if you are certain that the battery is okay, then here's what I can suggest.
Unmount and remove SD card (if applicable). If you are using an SD card, try to unmount the SD card, remove it, and then reboot your phone. Sometimes, a corrupted SD card can also trigger the same problem to occur on a device.
Enter safe mode. To determine whether the problem is due to a misbehaving third-party application, you can try to boot your phone into Safe Mode to disable all third-party apps from running. Observe your device. If the problem is gone, then you may need to uninstall the most recent apps you've downloaded as they could be the culprits. However, if the problem remains while the phone is running in safe mode, it implies a glitch on the phone's operating system.
You can try wiping cache partition on your Galaxy S5. Performing this workaround can also help prevent overheating problems that are caused by faulty software on the phone.
Wiping the cache partition does not delete your personal information unlike a master reset.
Power off the device.
Press and hold the Volume Up, Home, and Power buttons simultaneously.
When the phone vibrates, release the Power button but continue to press the Volume up and Home buttons.
When the Android System Recovery shows up, release the Volume Up and Home
Highlight the 'wipe cache partition' option by pressing the Volume Down
Press the Power button to confirm selection of the highlighted option.
Wait until the wipe cache partition process is complete. Once it's done, you should see the 'Reboot system now' is highlighted.
Press the Power button to reboot your phone.
If wiping the cache partition doesn't fix the problem, then your last resort would be a factory reset. If you need further assistance on how to factory reset your galaxy s5, then you may visit our Troubleshooting page (link: https://thedroidguy.com/how-to#Tutorial3). In this case, don't forget to back up all important personal information on the phone.
Galaxy S5 heats up when mobile hotspot is used before it shuts down on its own
Problem: I used the mobile Hotspot usually daily to run Netflix thru our Xbox.  Also my son would use my Hotspot when his data slowed. My phone began heating up, which then led to.it shutting off. I would have to remove the battery for a while and leave the phone alone to get it to come back on. I did a factory reset out of desperation. It didn't help. I never use the Hotspot anymore but now the phone only works when plugged in and it stays at 100%. Sometimes it will shut down if I send more than 1 text in a short time, or if I attempt to use the camera, etc. HELP!
Recommendations: Heating or overheating issues in mobile devices like the Galaxy S5 are often linked to a faulty battery or battery overheating problem. Make sure your phone's battery is still in good condition, otherwise, have it replaced. But in some other cases, the problem seems to be caused by a system glitch, like CPU overheating.
Here are some more workarounds you can try on:
Uninstall unnecessary applications. Overheating issues can also be triggered by applications running in the background. And the more apps running, the more these apps escalate the heat generated by the phone's CPU. That's why it's recommended to only keep the apps you needed most and discard the rest.
Ensure you're getting good network reception. Also make sure your phone is getting good network reception especially when using 4G/LTE/3G networks as well as Wi-Fi/mobile hotspots. Low network signals will cause your phone's CPU to work harder, and the battery will drain faster and hotter as the network signals remain weak. You may need to find an area with better or full 4G LTE network reception. It turns out that Wi-Fi hotspot that is used along with the 3G/4G network with weak network signals will overheat the phone very badly.
Connect with us
We are always open to your problems, questions and suggestions, so feel free to contact us by filling up this form. This is a free service we offer and we won't charge you a penny for it. But please note that we receive hundreds of emails every day and it's impossible for us to respond to every single one of them. But rest assured we read every message we receive. For those whom we've helped, please spread the word by sharing our posts to your friends or by simply liking our Facebook and Google+ page or follow us on Twitter.