Previously rumored as the Google Home Mini 2, a device named Google Nest Mini has just dropped by at the FCC sporting all the markers of a Google Home Mini successor. There have been multiple reports about this new home speaker and this FCC listing pretty much confirms its arrival. It is being speculated that the Google Nest Mini will break cover on October 15, when Google is expected to host a hardware announcement event for the launch of the new Pixel 4 lineup.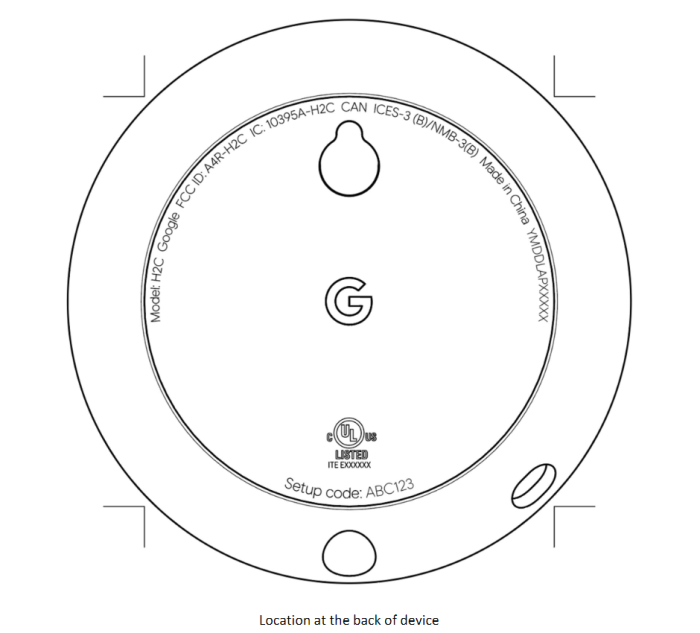 It is said that this updated smart speaker will come with louder onboard speakers as well as a 3.5mm headphone jack for external connectivity (aux-in/out). The presence of a headphone jack has been a long time coming for Google's smart speaker, especially considering the fact that Amazon's Echo devices have had it for quite some time now. What's interesting here, however, is the mention of wall-mount support aided by a groove on the bottom of the speaker, allowing you to place the speaker on practically any wall you choose.
Lastly, it is being mentioned that the Google Nest Mini will pack some kind of a proximity awareness feature, although its functioning wasn't described. I'm curious to learn how this works given that the speaker doesn't seem to have cameras of any kind. Perhaps there's a hidden motion sensor within its body? We'll have to wait until Google's hardware event next month to find out. In the meanwhile, we're expecting to encounter a few dozen leaks of the Google Nest Mini as we inch towards the announcement.
Source: FCC
Via: 9to5Google