We recently discovered Google's plans to launch the Google Nest Mini with the device making an appearance at the FCC. Well, now that we're only a day away from the official announcement, a leak is giving us more details on the device. Unsurprisingly, the device is eerily similar to its predecessor, the Google Home Mini. However, the images reveal some physical changes that make it easier to hang on to walls or hooks. The dimensions of the Nest Mini remain unchanged from the predecessor.
The Nest Mini will reportedly come in Charcoal, Chalk, and Coral colors, so there's nothing new in terms of color choices either. As the leak points out, one area where there is a significant difference between the Nest Mini and the older Home Mini is in terms of power consumption. While the Home Mini consumes only 9W of power, the new Nest Mini will reportedly draw 15W of energy.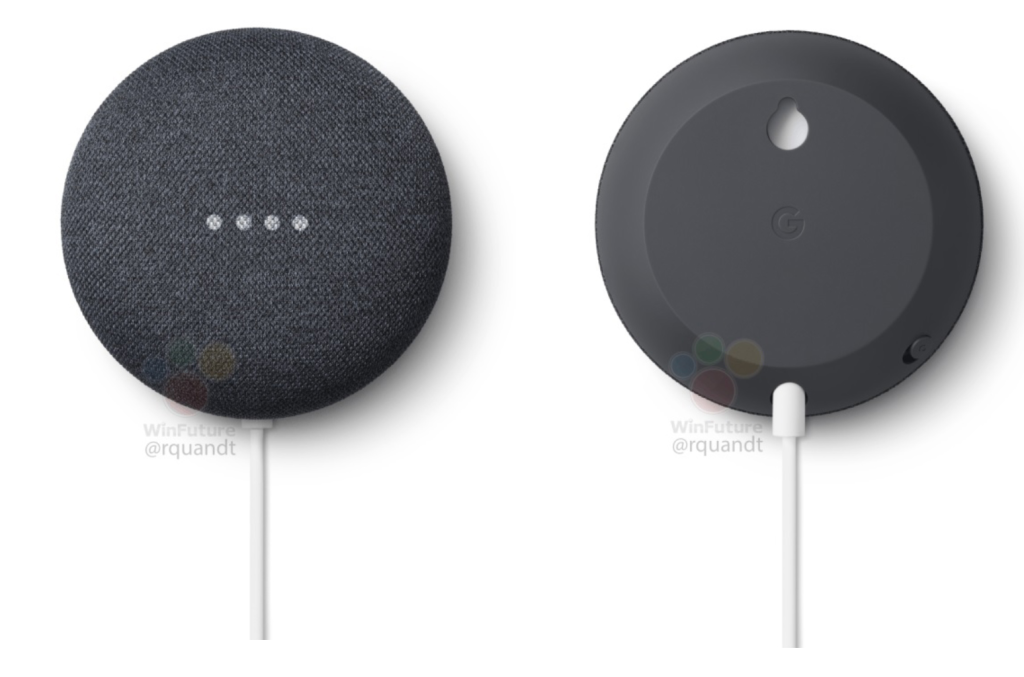 It's still unclear if there's a good reason for this, and thankfully we don't have to wait long enough to find out. As for the pricing, it would be a surprise if the Nest Mini costs more than its predecessor given that the changes appear to be mostly incremental. So expect the Google Nest Mini to be priced at $50 or lower when it reaches shelves over the coming weeks.
Given the number of smart home choices available in the market now, it will be interesting to see if Google's new offering can challenge the Amazon Echo Dot, which now has its own display. What do you make of the Google Nest Mini?
Via: Winfuture.de