Some Xbox gamers may encounter problems with party chat from time to time. In this troubleshooting guide, we'll show you the solutions that you can try if your Xbox party chat keeps disconnecting and you have no idea how to fix it.
Causes of Xbox party chat disconnecting issue
There are a number of reasons why party chat may be disconnecting in your Xbox One or Xbox Series X|S console. Most of the time, the main reason for game party chat issues are server-related. At other times, the real reason may be restrictions in your own home network, or even an incorrect settings in your router or console. Below are the known causes for Xbox party chat issues.
Party chat servers are down.
Just like games, Microsoft has a dedicated set of servers to handle party chats. Sometimes, these servers may go down due to an unexpected technical glitch or maintenance. If party chat is not working due to a scheduled maintenance, you'll usually get a notification about it in your Xbox console.
NAT type issues.
Network Address Translation or NAT is another common reason why you may be having an issue with party chat between your friends. You must make sure that the NAT type of your own console and that of your friends is set to Open. If the NAT type of your Xbox One or Xbox Series X|S console is something different, you may come across issues with multiplayer or when in a party chat.
Random network bug.
Other people may encounter a party chat problem due to a temporary or minor network glitch. This can happen if your router, for example, becomes unresponsive, or if your network equipment needs to be refreshed.
Xbox software glitch.
Some Xbox One players have reported communication issues with their friends due to outdated or corrupted system software. Make sure that you check for the latest system software updates.
Home internet connection issues.
The state of your internet connection as well as your network settings at home may also affect how party chat in your Xbox works. If your internet is slow or if it keeps cutting out, you can't expect that your online game experience or communication will work as expected.
Router issues.
Your network devices, in particular, the router, can also cause a communication issue for some Xbox users. You want to ensure that the hardware is working properly and its firmware is running the latest version to avoid bugs.
When it comes to party chat, the security settings in your router may also impact party chat. For instance, if the ports used by Xbox for party chat are blocked in your router's firewall, you will end being unable to talk to your friend or to strangers over the Xbox party chat feature.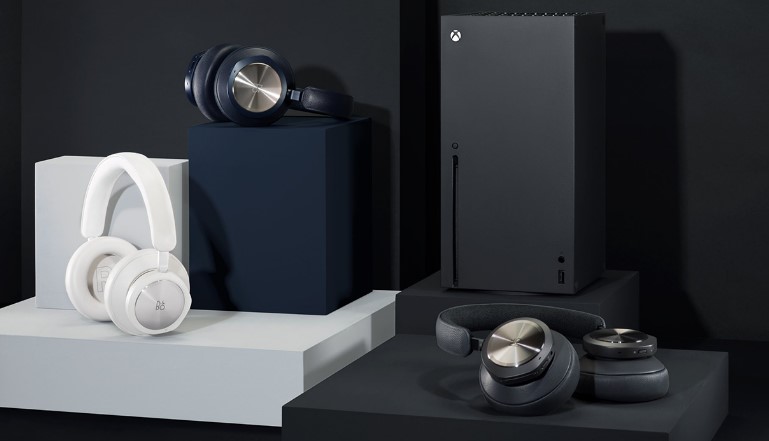 What to do if Xbox party chat keeps disconnecting?
If you have a problem with your Xbox party chat feature, one of the followings solutions may help.
Fix #1: Check the Xbox server status.
Make sure to check if there are any server issues that affect games, multiplayer, and features such as party chat in the official Xbox support site.
Fix #2: Install system software updates.
Your Xbox should automatically check for the latest software updates for you but you can also manually do it yourself. Updating the software is one of the simple ways to keep bugs away.
Fix #3: Power cycle the router.
If your Xbox runs a fully updated software and there are no server issues at all, your next move is to ensure that you refresh the router. You can do that by turning off the router and unplugging it from the power source for 30 seconds.
Doing a full power cycle is recommended to be performed once every few days.
Fix #4: Check your NAT type.
If you plan on playing online multiplayer games and talk to your friends via party chat, you should ensure that you have an open NAT type. To check your Xbox NAT type, follow these steps:
Go to your Xbox Home screen.
Go to Settings.
Select Network.
Select Test network connection.
If you want to know how fast your download and upload speeds are or to check the NAT type, you can select Detailed network statistics in the previous Network screen.
If you're interested to know how to troubleshoot your NAT type option, visit the official Xbox.com support page. Alternatively, you can get help from your Internet Service Provider on how to access your router settings, change your network configuration and change your NAT type.
Fix #5: Refresh the Xbox cache.
Just as refreshing the router helps in fixing certain issues, so is refreshing your Xbox console. Make sure that you power cycle your Xbox by unplugging it from the power source for 30 seconds. This should be enough time to clear the system cache and hopefully get rid of bugs.
Fix #6: Refresh the party chat app.
Another really simple thing that you can do at this stage is to ensure that you refresh the party chat application. To do that, just close the app and fire it back up. After doing that, the Network Settings are Blocking Party Chat error should be gone and you can resume your voice chat.
Fix #7: Use wired connection.
If you're using wifi, try to see if party chat works normally when your Xbox is connected directly to the router by LAN or Ethernet cable.
Fix #8: Check your internet speed.
When it comes to party chat, you must have a stable and decent upload speed. Make sure that you have a minimum of 5 Mbps for both download and upload speeds.
OTHER INTERESTING ARTICLES:
Visit our TheDroidGuy Youtube Channel for more troubleshooting videos and tutorials.