Welcome to another #GalaxyS6 post. App problems is a common occurrence in any smartphone so we hope that this article will be of help for some members of our community. We are publishing more of the same posts in the coming weeks so keep watching for them.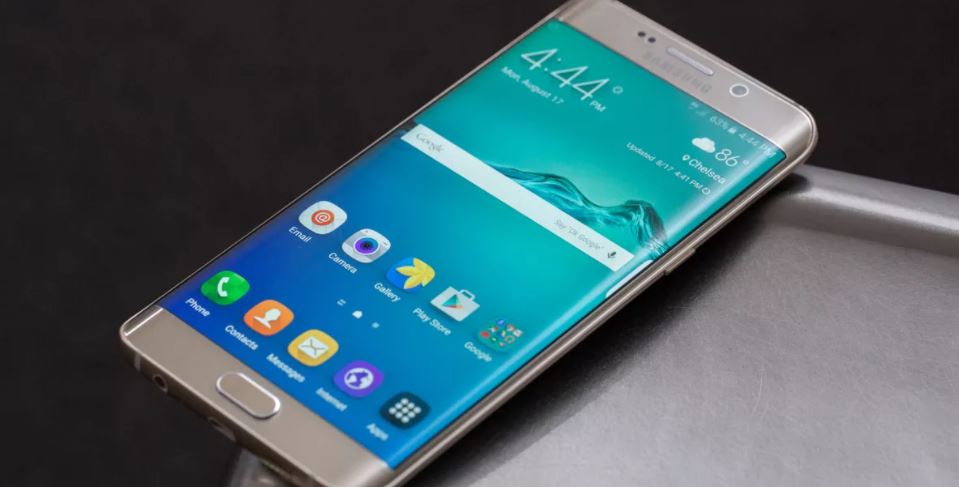 If you are looking for solutions to your own #Android issue, you can contact us by using the link provided at the bottom of this page.
When describing your issue, please be as detailed as possible so we can easily pinpoint a relevant solution. If you can, kindly include the exact error messages you are getting to give us an idea where to start. If you have already tried some troubleshooting steps before emailing us, make sure to mention them so we can skip them in our answers.
Below are specific topics we're bringing for you today:
Problem 1: Galaxy S6 Facebook app album bug after an update
Hi geeks. It seems since my last software install, viewing Facebook photo "album" landscape & portrait photos and using phone rotation has some sort of a bug. Once I start viewing photos and use rotation it reverts back to photo 1 (but not always) rather than continuing to viewing next in sequence. I tried power off & on but now bit confused as "Gallery" photos or Facebook photo uploads works fine. Your comments would be appreciated. — Pash Patel
Solution: Hi Pash. First of all, you want to prevent losing any irreplaceable files so be sure to create a backup of them to another device, or to a cloud server. We suggest that you use Samsung Smart Switch though as it's the more efficient of the two. Once you've backed everything up, you can now proceed to the next steps.
Wipe the cache partition
If you're positive that the issue coincided the update, or after its installation, there's no hard in making sure that the system cache stored in the cache partition is refreshed. Sometimes, updates or app installations can corrupt the system cache, which is used by Android to load apps quickly. What you want to do then is to delete the current system cache so Android can slowly replace it over time. This can be done safely and won't delete your customizations or personal files. Below are the steps on how to do it:
Turn off the device.
Press and hold the following three buttons at the same time: Volume Up key, Home key, and Power
When the phone vibrates, release the Power key but continue to press and hold the Volume Up key and the Home
When the Android System Recovery screen appears, release the Volume Up and Home
Press the Volume Down key to highlight wipe cache partition.
Press the Power key to select.
When the wipe cache partition is complete, Reboot system now is highlighted.
Press the Power key to restart the device.
Once you've wiped the cache partition and the phone finished restarted, check if the Facebook album is now working normally.
Erase app cache and data
If the app continues to act strangely, the next logical step is addressing a possible app bug. This is done by wiping its cache first, then data later on. Here's how:
Open the Settings menu either through your notification shade (drop-down) or through the Settings app in your app drawer.
Navigate down to Apps. This may be renamed to something like Applications or Application Manager in OEM skinned versions of Android 6 or 7.
Once in there, look for the Facebook app and tap it.
You'll now see a list of stuff that gives you information about the app, including Storage, Permissions, Memory Use, and more. These are all clickable items. You'll want to click on Storage.
You should now clearly see the Clear Cache and Clear Data buttons for the application. Try to clear the cache first. Observe how Facebook app works. If the problem stays, try Clear Data.
Re-install the app
If the Facebook app is not part of the phone's pre-installed apps, you can also try to remove, then reinstall it later on.
Problem 2: Galaxy S6 can't setup Android Auto app with in-vehicle
I am not able to setup Android Auto with my Pioneer AVIC-8200NEX car unit. Android Auto will go thru the permission screens but will not go past where I get the Android Auto on my car screen. It stops at "Android Auto will resume when your car is parked." I have tried about everything talked about on the internet: changing cables, updating software/firmware in phone and head unit, applying "usb debugging" on phone, rebooting both devices, using MTP connection on phone, etc, etc. Nothing will make it go past thinking my car is in motion and finish the setup process. ANY help would be appreciated! Thanks! — Ronnie
Solution: Hi Ronnie. If you're referring to this Android Auto app, then we're afraid you have incompatibility issue at hand. We can't seem to install this app in our own Galaxy S6 and S7 devices as well. We suggest that you contact the developer of the app to get more firsthand information and troubleshooting tips.
Problem 3: Galaxy S6 app won't play music in the background
My music streaming apps do not play continually in the background when I am out of the app. For example, when as I am trying this Spotify is playing music but it does not just play the next song like it usually would. This began after I updated my device to Marshmallow. — Jahmiya Cooper
Solution: Hi Jahmiya Cooper. We're Spotify users ourselves here in Droidguy and we know that this app can sometimes misbehave with or without an update. Try to see if other music streaming apps behave similarly first. You may want to use Google Play Music app, or any other third party music streaming apps out there. If they behave just like what Spotify is doing right now, you can try these steps:
wipe the cache partition (steps provided above).
clear app's cache and data (steps provided above).
Install Android and app updates.
Any of these steps should fix the problem but if it persists, don't hesitate to wipe the phone with factory reset. Here's how:
Turn off your Samsung Galaxy S6 Edge.
Press and hold the Volume Up, Home and Power keys together.
When the device powers on and displays 'Power on logo', release all keys and the Android icon will appear on the screen.
Wait until the Android Recovery Screen appears after about 30 seconds.
Using the Volume Down key, highlight the option, wipe data/factory reset and press the Power key to select it.
Press the Volume Down button again until the option Yes — delete all user data is highlighted and then press the Power key to select it.
After the reset is complete, highlight Reboot system now and hit the Power key to restart the phone.
Remember, factory reset will delete your files. Make sure that you back them up before doing it.
If you're using mobile data when playing music, make sure that the app in question is allowed to use data while you're not using it actively or when it's not in the foreground. Here's how to do that:
Open Settings
Tap Apps.
Find the app and tap it.
Tap Mobile data.
Make sure that you move the slider to the right for both Allow background data usage and Allow unrestricted data usage.
Problem 4: How to move music files from Google Play Music to Poweramp in Galaxy S6
I use Google Play Music. I am trying to import my Google Play Music library to a Play Store app called Poweramp. Normally Google Play Music stores music on the SD card. The Galaxy S6 edge doesn't have an SD card so I am trying to find out where my music is stored so that I I can move it to the Poweramp app.        — Tracy Baty
Solution: Hi Tracy. Google Play Music scans your device for any music files then display links of such files in one of the categories in the main page such Playlists, Artists, Albums, Songs, or genres. This means that the actual locations of the file themselves can vary. You'll have to manually look for the files yourself if you want to move them to another app like Poweramp. For example, if your music files were downloaded from other sources to your phone, you may find the actual downloaded music file under /Internal Storage/Download. We suggest that you use the native Samsung My Files app in browsing your file folders.
Problem 5: Galaxy S6 "Screen overlay detected" error, can't upload photos to Facebook
Since i updated my phone last week, i am unable to upload pictures to Facebook, use voicemail due to not being able to add permissions for many apps. The error message states "Screen overlay detected. To change this permission setting, you first have to turn off the screen overlay setting from Settings>apps." — Laurie
Solution: Hi Laurie. Make sure that the apps you're having problems with are given permissions required to allow them to work properly. You also want to ensure that Apps that can appear on top feature or screen overlay is enabled. To do that, follow these steps:
Open Settings
Tap Apps.
Look for the problematic app (Facebook or voicemail app).
Tap Permissions.
Enable permissions that are required such as Storage, Location, Camera, etc.
Tap Back
Scroll down to the bottom and tap Apps that can appear on top.
Enable Allow permission.
---