If your #GalaxyS5 won't boot in normal mode or stuck in Samsung logo screen, you may find this post helpful.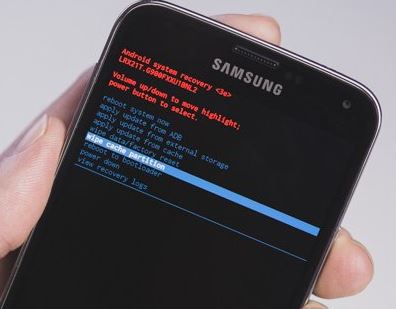 These are the topics discussed below:
If you have any #Android issues, please share them to us and we will do our best to address them. You can use the link provided at the bottom of the page to contact us.
---
Problem #1: Galaxy S5 cannot load to normal mode and stuck at Samsung logo sreen
Hello! My name is Ayma and i own a Samsung S5 which has been pretty good to me. A couple of days back my phone's battery was pretty low (about 4 percent) and i pressed on the power button to turn off the screen and all of a sudden my phone started acting strange. It turned off and the kept turning on but only till when the Samsung logo would appear and then it would turn off again.
This kept happening so i took out the battery, waited a couple of minutes, and then when i tried turning on the phone after putting in the battery again the same problem persisted! I then decided to leave my phone as is so that the battery would drain out. However, once the battery drained it just wouldn't charge again!
Whenever i plugged in my charger (i was charging with my laptop) to the phone the grey circle (the one that pops up right when a charger is plugged in) kept showing and then the screen would blank out again (it doesn't go to the next phase of charging) and then this grey charging icon would come again and go. This would continue as long as my phone is connected to the charger.
I initially thought that it might be a charging port issue to i took it to a repair store where they confirmed my suspicions that it was not a charging port issue. So i think you guys might be the best hope of me fixing this phone! I have had it for 2 years, and i would really like to get it fixed. Thank you for your time and your help would be much appreciated.
Regards. — Ayma
Solution: Hi Ayma. As mentioned in our previous post before, a Lithium-based battery like the one on your S5 has an average lifespan of about 500 charging cycles. A complete battery charge cycle happens after depleting a battery then charging it again afterwards. If the phone has been with you for 2 years, you want to check first if the problem is due to a faulty battery.
You can do this by either getting a new battery and using it on your phone, or by inserting your battery to another S5.
If battery works fine, that's the time that you want to do the standard troubleshooting that we usually recommend. These troubleshooting procedures are meant to verify if there is the issue is firmware- or app-related. If none of these procedures help, you can very well establish the fact that other hardware issues may be causing the trouble.
Problem #2: Galaxy S5 fails to power on after using it for some time
Hi, I'm hoping you might be able to help me. I received a Galaxy S5 a few weeks ago as a present and it has been pretty right going as far as problems have gone. My boyfriend told me to give the battery a complete draining and recharge, it was part way through that before it wanted to do a system update, and the battery died sometime doing that, we attempted a factory restart, and it seemed to work.
But shortly after the phone wouldn't turn on, he thought it was a drained battery but eventually would get it on and the battery would be at 70% or so. Eventually, went and did the hold the power and volume down to restart, and then did another factory reset, and it has worked for just over a week.
However I was using it last night, and my bad I didn't turn it off/didn't plug it in, and when I went to check it this morning, again totally unresponsive, holding down various combinations of buttons didn't work (not even Power + Volume Down), I then tried charging it at work all day and it's still not responding to anything really.
In the next few days the boyfriend is going to get a pry tool and will try to fix it that way.
It was a gift from someone at Samsung who has now gone on medical leave, so I can't even take it to a store to get it replaced or even worked on. And as far as I know I don't even have a warranty.
Google seems to suggest this problem isn't totally uncommon, but everything I've tried has only worked for a limited time before mucking up again.
Thanks for reading this ridiculous block of text. And I wrote this on my phone so please excuse any errors. — Grace
Solution: Hi Grace. You're right. This problem is one of the usual issues shared by our readers and commonly reported by Android community. To be fair with Samsung, this issue also occurs in other devices so it's more of general issue among all sorts of smartphones.
The thing is, an issue like this is not due to one factor only. There are many situations that can result to a problem like this. Your first task then is to isolate the cause first so proper solution can be applied.
Your case looks like a hardware issue though as you said that the phone won't even boot in any other alternative modes (via hardware button combinations).
Just like our suggestion for Ayma, the problem may be with the battery only so make sure to try using another one first before you let your boyfriend pry the device open.
Our blog is limited to giving software troubleshooting solutions only so there's little to nothing that we can provide in terms of diagnosing or fixing any hardware trouble.
Please use other online resources like iFixit site to look for specific steps in opening and fixing parts.
Problem #3: Galaxy S5 won't load recovery mode anymore
Hi, I was given a Samsung Galaxy S5 since my previous phone recently broke and I needed a replacement. I don't know what version it had running on it or anything like that, but I do know it's a stock phone (no custom OS's or anything of the sort).
I decided to do a factory reset since it still had old text messages and other content from the previous owner. Doing it through Settings > Factory Reset didn't work as it would just freeze on the "Delete All" confirmation screen, so I decided to just do it through the Master Reset in Recovery Mode.
Due to me being a perfectionist, I think that I unnecessarily cleared ALL of the data/caches/etc. I pretty much cleared all of the options that I was able to access – even the ones in the "Advanced" menu.
Now, when I power on, it is stuck on on the startup screen where it says "Samsung Galaxy S5 4G" etc. with a blue loading bar underneath. The blue bar loads almost all of the way and then stops and freezes just before the blue bar reaches the end. It stays like that for a long time before the battery gives out and it dies.
I tried resetting it again through Recovery Mode but to no avail. Is there anything I can do to get it working again?
I didn't backup prior to doing this. Thanks. — Sen
Solution: Hi Sen. Have you tried booting in download mode?
Boot your S5 in download mode
Download mode is a special environment that allows users a number of things to do on their phones. While in this mode, you can download and install kernels and ROMs to your S5. If your phone can boot in download mode, it means that you have a software issue at hand. These are the steps to do it:
Turn off the device.
With the device turned off, press Volume Down, Home and Power Buttons simultaneously.
Once you see the warning message, release all buttons.
Press Volume Up to enter download mode.
If you can successfully access download mode, your next step would be to flash a stock or custom ROM to your device to load normal mode again.
You can use Google to look for specific steps on how to flash a stock ROM to your device. Make sure that you select the right firmware when doing this to avoid problems.
Problem #4: Galaxy S5 keeps on rebooting randomly
My S5 ending up shutting off when i was on YouTube. Everytime i try to turn  it back on, it keeps shutting off and showing me i have a low battery life. i told a friend of mine and he told me the battery might blew out on why it keeps shutting off. So he was nice enough to give me a brand new battery for my Galaxy S5 that he was not using (a brand new battery). I gave it a try and it still keeps shutting off on me. i took out my SD card and its still the same results.
It tries to turn on then it shuts off. how do i get it to turn back on? and this time stay on for good? — Ricky
Solution: Hi Ricky. Random reboots are usually the product of an underlying problem. It can be a bad hardware component on the motherboard, loose battery connection, or an app.
Try booting your S5 in safe mode to prevent third party apps from running first. Here's how:
Turn the device off.
Press and hold the Power key.
When 'Samsung Galaxy S5′ appears on the screen, release the Power key.
Immediately after releasing the Power key, press and hold the Volume Down key.
Continue to hold the Volume Down key until the device finishes restarting.
Safe mode will display in the bottom left corner of the screen.
Release the Volume Down key when you see Safe Mode.
If the S5 works normally while in safe mode, try to uninstall apps until you have eliminated the issue.
---
Engage with us
If you are one of the users who encounters a problem with your device, let us know. We offer solutions for Android-related problems for free so if you have an issue with your Android device, simply fill in the short questionnaire in this link and we will try to publish our answers in the next posts. We cannot guarantee a quick response so if your issue is time sensitive, please find another way to resolve your problem. 
When describing your issue, please be as detailed as possible so we can easily pinpoint a relevant solution. If you can, kindly include the exact error messages you are getting to give us an idea where to start. If you have already tried some troubleshooting steps before emailing us, make sure to mention them so we can skip them in our answers.
If you find this post helpful, please help us by spreading the word to your friends. TheDroidGuy has social network presence as well so you may want to interact with our community in our Facebook and Google+ pages.