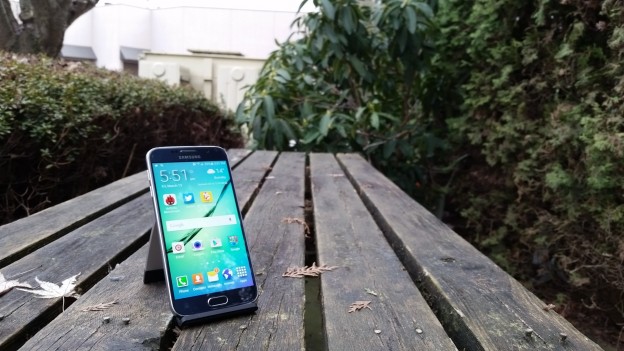 Millions of #GalaxyS5 devices are still in active usage at this time so it's not surprising to receive both common and uncommon reports of issues from Android community. Below are some of them that we've compiled over the past month. We are planning to publish more in the coming weeks to address other issues not discussed here.
If you are looking for solutions to your own #Android issue, you can contact us by using the link provided at the bottom of this page, or you can install our free app from Google Play Store.
---
Problem #1: Galaxy S5 mini unable to update S Health app
Samsung S5 mini.
S Health> tap to get started>S Health needs to be updated… [it just completed an update, btw, and now requires another– EVERYTIME I clear cache & info & reinstall– first install goes fine, immediately requires another, and I get:]>ok>update>accept and download>[waiting> installing]>Error Installation failed, Try later.(-11)
Click ok, repeat. ad infinitum
Initially cleared cache & info/ reinstalled dt general lag time and S Health will not open at all/ freezes phone. Version 4.4.2
I have another S5 mini on 4.4.4 (which cannot be unlocked/ activated) whose S Health works fine– my $300 pedometer! — Julie
Solution: Hi Julie. Please boot the phone in safe mode before installing any update. This will help you determine if a third party app is causing the problem. Just follow these steps:
Turn off the phone completely.
Press and hold the Power key.
Once 'Samsung Galaxy Note5' shows, release the Power key and immediately press and hold the Volume Down button.
The phone will restart but keep the Volume Down button pressed.
Once the phone has finished restarting, 'Safe mode' will be display in the lower-left corner of the screen.
You may now release the Volume Down button.
If the issue fails to occur while in safe mode and you can install the update normally, make sure to uninstall apps (starting from the recently installed ones) until you have eliminated the cause.
Proceed to factory reset if nothing changes. Here's how:
Turn off your Samsung Galaxy Note 5 completely.
Press and hold the Volume Up and the Home buttons first, and then press and hold the Power key.
Keep the three buttons pressed and when 'Samsung Galaxy Note5' shows, release the Power key but continue holding the other two.
Once the Android logo shows, release both the Volume Up and Home buttons.
The notice 'Installing system update' will show on the screen for 30 to 60 seconds before the Android system recovery screen is shown with its options.
Use the Volume Down key to highlight the option 'Yes — delete all user data' and press the Power key to select it.
When the process is complete, use the Volume Down key to highlight the option 'Reboot system now' and hit the Power key to restart the phone.
The reboot may take a little longer to complete but don't worry and wait for the device to become active.
Problem #2: Galaxy S5 won't turn on after installing an update
I have a Samsung Galaxy S5. One morning I woke up to it suddenly upgrading (without me accepting anything). I let it finish and then went to power on my phone. But it wouldn't go pass the Samsung logo. It kept happening (bootloop) so I took out the battery and put it back in. Ever since I did that it won't come on at all. It's been 2 days!  I was wondering if it was an issue with the power button but it doesn't even show that it's charging when plugged in (even though it was on 90%). I took it to a phone repair shop but they said it's still unresponsive.
What do you advise? Please help!!
Thanks a bunch. — Neefy
Solution: Hi Neefy. If a phone repair shop is unable to revive the phone at this time, that means that the hardware must have taken a hit that permanently took a component down. We can't be certain what this "hit" might be as we can't physically check the phone. The update might have corrupted a driver or the operating system causing one or more hardware components in an error state. Honestly, there's virtually nothing that we can tell to fix the issue. Try bringing the phone to Samsung store (if possible) and let them check it instead.
Problem #3: Galaxy S5 camera takes blurry photos
Two days ago, my camera just stopped focusing and it was all blurry. At school that day, my camera worked fine, but when i got home i saw that image was very blurry. However, I can take pictures up close. When i put an object very close to the camera, then it works okay. I tried to boot my phone to safe mode to see if any apps i installed were causing the trouble. But my camera still didn't work. I uninstalled the app 360 camera (something like that) because i wanted to make sure that it wasn't an issue. I really don't know what to do.
Is it a software problem? I don't know if it matters but i broke glass on my camera couple of months ago, but I got it fixed. It probably doesn't help, but i just wanted to throw it out there. Hope you can help. — Dunja
Solution: Hi Dunja. There are a few things to consider when dealing with blurry camera issues. Firstly, you have to make sure that the lens is not dirty or blocked by dirt. The glass covering must also be clear at all times to ensure a good capture.
Secondly, make sure to use tap to focus feature to manually tell the camera which one to prioritize as the subject. It's not unheard of sometimes that an S5 camera may focus on the background instead of the subject, which then results to blurry images.
Thirdly, make sure that photos taken in low light conditions are not affected by blue due to your shaky hands. The phone's camera sensor usually takes longer time to focus in low light conditions so if you are not careful, a shakey hand will most likely result to blurry photos.
Finally, try to delete the camera apps' cache and data to see the difference. Sometimes, a corrupted cache or data can lead to app issues. Here's what you must do:
Go to Settings.
Proceed to Applications.
Select Manage Applications.
Tap the All tab.
Choose the name of the app that has been going rogue.
From there, you will see the Clear Cache and Clear Data buttons.
Doing a factory reset won't hurt either. Do it only as a last resort.
Problem #4: Corrupted photos and videos on Galaxy S5
Hello, yesterday I took some pictures on my phone & I was able to view them well. Then they suddenly started to appear as grey rectangles of different shades. Some appear with a photo icon with an exclamation mark on it. Some come out fine, some with the rectangles, some with the exclamation marks. Most of them appear fine in the scroll bar at the bottom of the gallery app but I click on them to view them. Either of the above happens. The responses are consistent with each picture. (Picture A always has the same response, picture B always has the same response. They don't switch). Videos started acting funny also. I took two the played fine then later I got unable to play message. Do you know what the solution is? Thanks. — Aziz
Solution: Hi Aziz. Try backing your photos and videos to a computer or another device and see if they are okay. If you'll be unable to view them normally on another device, that means that they must have been corrupted for some reason. Unfortunately, there's nothing that you can do to retrieve them in normal state if files have been corrupted.
Problem #5: Multiple Issues after dropping Galaxy S5
Cracked screen from drop months ago. Black screen, flickers when home key or power key pushed. At time I can see the colors, other times just blank sort of white lines, sometimes nothing. I can hear everything, receive everything. Takes several tries, but screen will come back eventually. In EASY mode now calendar won't show added events. However when I add an event it shows "event created" but nothing shows up on calendar. I'm sure there was a moisture issue, but putting in rice helped. But after I got it wet  possibly ( fell in bathroom sink) that is when screen issue began. Before this it would also display one particular album cover for most songs, but I may have resolved this issue. Found that any issues need to be done when in STANDARD mode vs. EASY mode. Thank you very much for your help. — Rochelle
Solution: Hi Rochelle. If issues started appearing after a drop, that means that you're dealing with hardware issue here. You need to have the phone cleaned and repaired by Samsung to hopefully get it back to its normal working order. Our blog only provides software troubleshooting so please look for other online resources if you want to fix the hardware issue yourself.
Problem #6: Galaxy S5 touchscreen not working
Hi I got my S5 from Amazon about 4 weeks ago (to replace an S3) and I waited until I could get to the ATT store for help to get my data and SIM card transferred and so forth. Oh and they installed an Armour Tech Screen Protector. When I got home I noticed that I could not "swipe" the screen to unlock. After a few tries I did make it open and I sent a couple of messages and installed my email app and I put it aside. 
I think that was the last time it opened for me. Since then I can't get it to "unlock" even though I've unplugged and reconnected the battery. It also won't turn off (pushing the side button I can get the turn off menu but I can't get any options to engage). — Elma
Solution: Hi Elma. The issue may be the screen protector. Try removing it and see if you can regain the sensitivity of the touchscreen. If you can't do it, let AT&T guys do the job for you. Sometimes, screen protectors can greatly diminish touchscreen responsiveness so it's good to start there.
If removing the screen protector won't change anything, perform a master reset by following the steps above.
---
Engage with us
If you are one of the users who encounters a problem with your device, let us know. We offer solutions for Android-related problems for free so if you have an issue with your Android device, simply fill in the short questionnaire in this link and we will try to publish our answers in the next posts. We cannot guarantee a quick response so if your issue is time sensitive, please find another way to resolve your problem. 
When describing your issue, please be as detailed as possible so we can easily pinpoint a relevant solution. If you can, kindly include the exact error messages you are getting to give us an idea where to start. If you have already tried some troubleshooting steps before emailing us, make sure to mention them so we can skip them in our answers.
If you find this post helpful, please help us by spreading the word to your friends. TheDroidGuy has social network presence as well so you may want to interact with our community in our Facebook and Google+ pages.